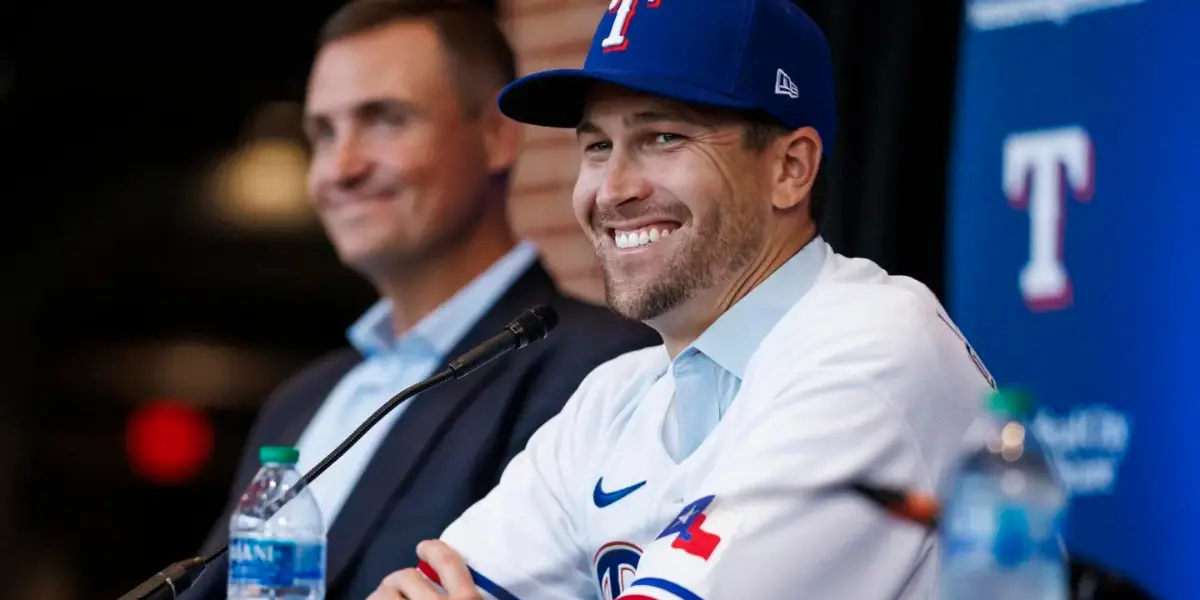 "Not worth it. Not even close." These were the first six words that came to Jon Heyman's according to the article, Jacob deGrom megadeal shows that even the mistakes are bigger in Texas after deGrom signed a blockbuster deal of $185 million for five years with the Texas Rangers last month. Let's take a look at his arguments and debunk them.
Recency Bias
His first claim is deGrom is injury prone by saying, "…threw virtually the same amount of 2022 innings as closer Edwin Diaz…". Sure deGrom threw two more innings than Diaz last year, but that's because he was coming off an IL stint. Yes, the last two seasons haven't been kind to him, as he had a gap of almost 14 months between his last start in 2021 and his first in 2022. He looked on track to be ready for the start of 2022 until another injury in spring training.
The reinjury most likely occurred because of the MLB lockout last offseason. Teams couldn't communicate with their players for three months, so deGrom's progress not being monitored by the Mets definitely could've played a role in his early 2022 setback. Before 2021, though, Degrom only missed two months from his debut in 2014 to June 2021. That's an indication of his durability as other top pitchers in the game, like Scherzer, Cole, Verlander, Kluber, and Sale, missed more time. It's important not to be swayed by recent times and to remember that deGrom has been durable for the majority of his career and will continue to be so.
Absolute Delusion
Jon Heyman then says deGrom hasn't accomplished much in his career, "…virtually the same age as Clayton Kershaw and not nearly as accomplished — worth nine times in total pay what Kershaw is reportedly getting?". It seems as if he doesn't watch baseball at all. Sure, Kershaw is more accomplished than deGrom, but he's the best pitcher of this generation. Nobody is as accomplished as Kershaw. Jacob deGrom is not a slouch, though, as he's won ROY and is a two-time CY Young award winner. He's simply one of the best of his generation, and he's getting paid much more than Kershaw because Kershaw has been injury prone over the last several years, has declining fastball velocity, and is taking a discount for the Dodgers.
Heyman's last argument is about his promise and potential. "…has the promise of an all-time great…silly we are talking about the potential of a 34-year-old?". These statements are delusional on both counts. He's already on his way to becoming an all-time great because he's entering his 10th season in the big leagues, throwing more than 1300 innings with an ERA of 2.52 and 10.9 K's/9. He's already a Hall of Famer.
Nobody is talking about the potential of deGrom because it's already been seen. The 2 Cy Young awards speak for themselves, and he's had four other top-10 finishes. He isn't a prospect or an inexperienced major leaguer, and he's already shown for so long that he can dominate batters with his 100 mph fastball and a slider that sits in the low 90s. His 3.08 ERA last year was his lowest mark since 2017, as he dominated 2018-2021 with a 1.94 ERA.
Jon Heyman also mentions that he's 34 and only has 82 wins. 34 is relatively young, as we're seeing pitchers perform and hold up better at later ages, and there are two great examples of that on the Mets; Max Scherzer and Justin Verlander. Pitcher wins are a team stat, and it's well known that the Mets haven't given deGrom sufficient run support over the years. Heyman is definitely stuck in the past.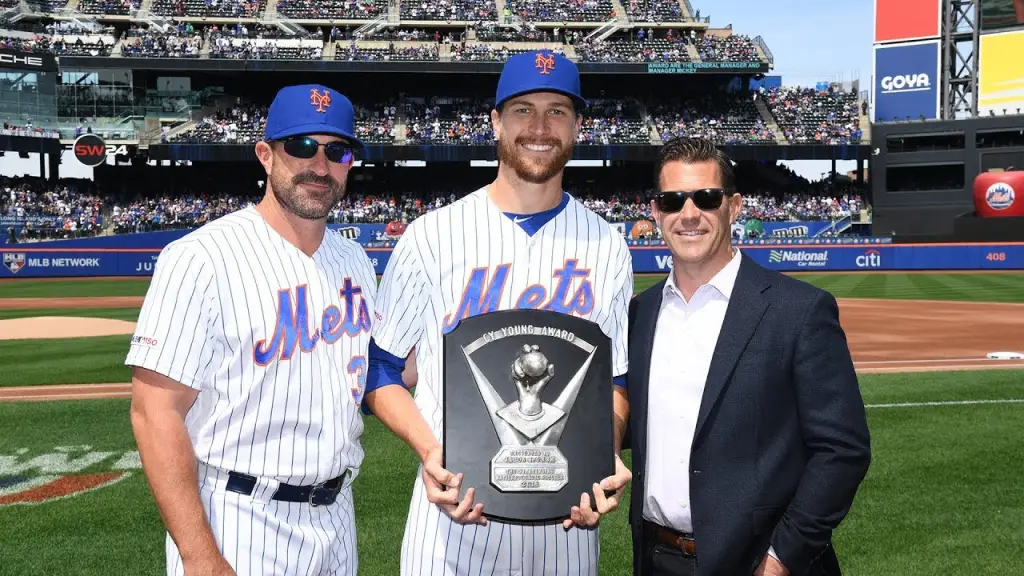 Respect Jacob deGrom and the Texas Rangers
All of this shows that Jon Heyman's take on Jacob deGrom is delusional. Chances are he was given orders from his seniors to write a piece that degrades deGrom. Jacob deGrom has done so much for the Mets, and he's suffered through the terrible years, yet he'd still go out and dominate every time on the mound. He also led them to their most recent World Series appearance in 2015 and got the only win in the Wild Card series loss against the Padres. The New York media should show more respect and gratitude to him.
The Texas Rangers made a great move by signing deGrom for five years. They already have a star middle infield with Semien and Seager, who signed massive contracts in the previous offseason. Jacob deGrom will help the Rangers rotation emerge further. Most likely, the Rangers aren't a playoff team in 2023, but they have bright young players on their roster, such as Jonah Heim, Adolis Garcia, Nathaniel Lowe, and Josh Jung. The farm system is top 10 in the league and has 6 of the top 100 prospects in the game. Combining this with an owner willing to spend, the Texas Rangers will be in great hands for 2024 and beyond.