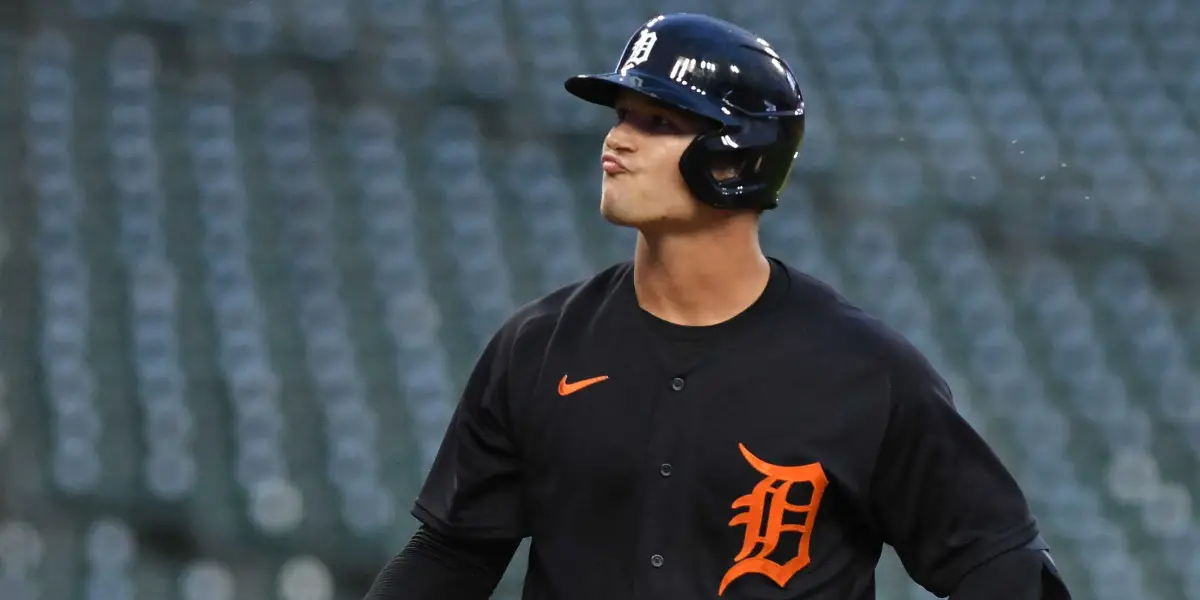 At 24 years old, Dillon Dingler, who was Detroit's 2020 Second Round Pick out of The Ohio State University and also the No. 9 prospect in the Tigers organization, comes to spring training with hopes of making the Opening Day roster. With Jake Rogers coming back from missing the entire 2022 season while recovering from Tommy John Surgery, there is going to be a competition to see who backs up Eric Haase.
Career Stats
Since being drafted in 2020, he has only played in 2 seasons of pro ball. He did not play in 2020 because there was no Minor League Baseball due to the COVID-19 Pandemic. Since being drafted, Dingler has played in 192 games. In those 192 games he has 169 hits, 32 doubles, 7 triples, and 26 home runs. Dingler has a career average of .238. In all fairness, a catcher's primary focus is to call the game and play defense rather than be a big-time hitter.
My Thoughts
I really like Dingler as a prospect. It takes quite some time for catchers to develop. It usually takes until age 27 for catchers to develop as a game caller, defensively, and as a hitter. Because there's a log jam at the catcher position in Spring Training, and with Dingler being a non-roster invite, I think the Tigers may want him to start out in Toledo because Dingler hasn't yet caught a pitch above Double-A. They will want him to cut down on his strikeouts before calling him up. Dingler struck out in 36% of his plate appearances in 2022. A 36% strikeout rate is unplayable at the MLB level. If he can get that down in Toledo, I would say there is a good chance we'll see him with the Big League sometime in the summer.