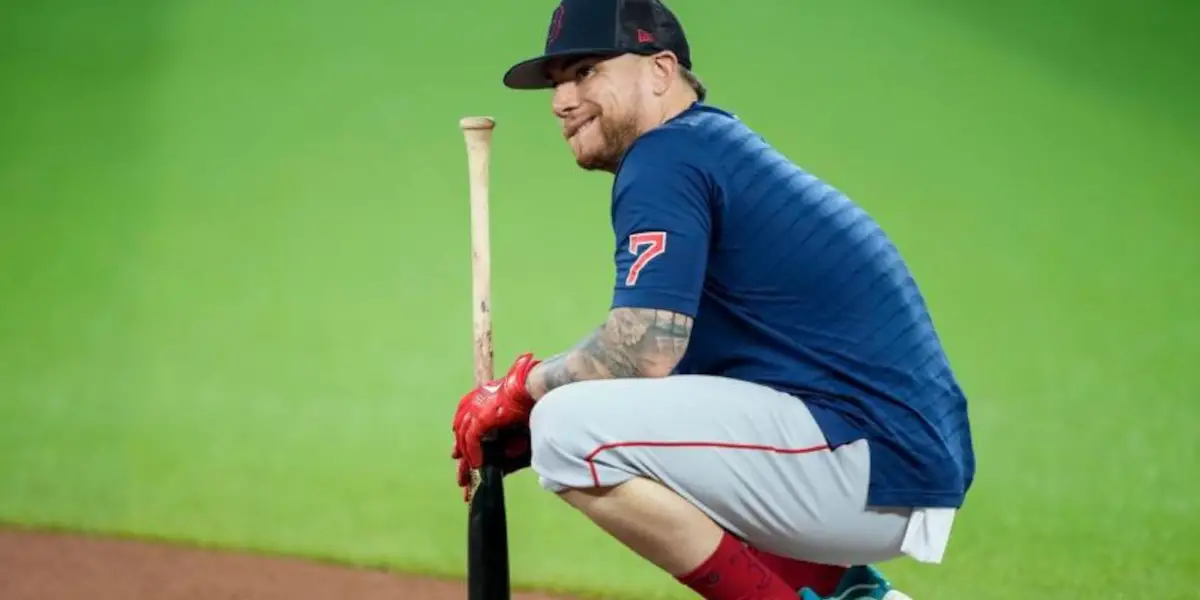 The Boston Red Sox had an extremely lackluster 2022 season that saw playoff aspirations dwindle into severe mediocrity. As the team looks forward to the 2023 campaign, there will be major questions that the team, fans, and media will all be asking. Here are my top 5:
5. Will Alex Verdugo Finally Put Together a Good Season?
Connor Wong. Jeter Downs. Alex Verdugo. What do these names have in common? These three players were the return for the 2018 MVP winner Mookie Betts, who won the award with Boston. After ownership and Betts' camp were unable to find common ground on a mega-extension, the superstar was moved to the Dodgers in an exchange that would later be a three-team deal with Minnesota. Both Downs and Wong have been extremely disappointing (Downs was DFA'd by the club earlier in the offseason), so can Verdugo salvage any value from this trade? Verdugo produced a meager 103 WRC+ in the 2022 season while also accumulating a 1.2 fWAR.
4. Can Brayan Bello Have Better Production?
Red Sox's top pitching prospect Brayan Bello had an abysmal 4.71 ERA in 57.1 innings pitched during the 2022 season. Despite these ugly numbers, many believe that Bello was wronged by his defensive infield, and the advanced metrics back this up. His ERA was .89 points higher than his expected ERA, which could lead to positive regression in the upcoming season.
3. Will Chaim Bloom Keep His Job?
Chaim Bloom's tenure as GM of the Boston Red Sox has been… rocky, to say the least. Bloom succeeded World Series architect Dave Dombrowski when he was named Chief Baseball Officer in October of 2019. Some of Bloom's lowlights include the aforementioned Mookie Betts deal, signing Trevor Story to a massive deal, the Andrew Benintendi trade, and letting Kyle Schwarber walk. The aggregate of these moves has created an eternal state of purgatory for the Red Sox, and many think this is enough evidence to fire Bloom.
2. Will Trevor Story be Himself when Returning from Injury?
Trevor Story was far from his Colorado self in the 2022 season. After missing over 60 games and being a league-average hitter, many Boston fans wonder if they made a huge mistake signing Story to a six-year, 140-million-dollar deal. After the departure of Xander Bogaerts, Story was set to be the starting shortstop for the franchise. Still, now after the internal bracing procedure, many months and possibly his entire 2023 is in danger. If Boston can compete for a Wild Card spot in the American League, Story's availability and level of play will be highly important.
1. Chris Sale's Health
Every serious major league team needs an ace, and in the last three seasons, Boston's ace has started 9 (!!!) games and pitched less than 50 innings. Whether it be from comebackers to the wrist or falling off a bicycle, Sale needs to stay healthy and be there for the club. Without him, the Sox rotation lies in the bottom 10 of the league, and they have no chance of contending for the playoffs in 2023.