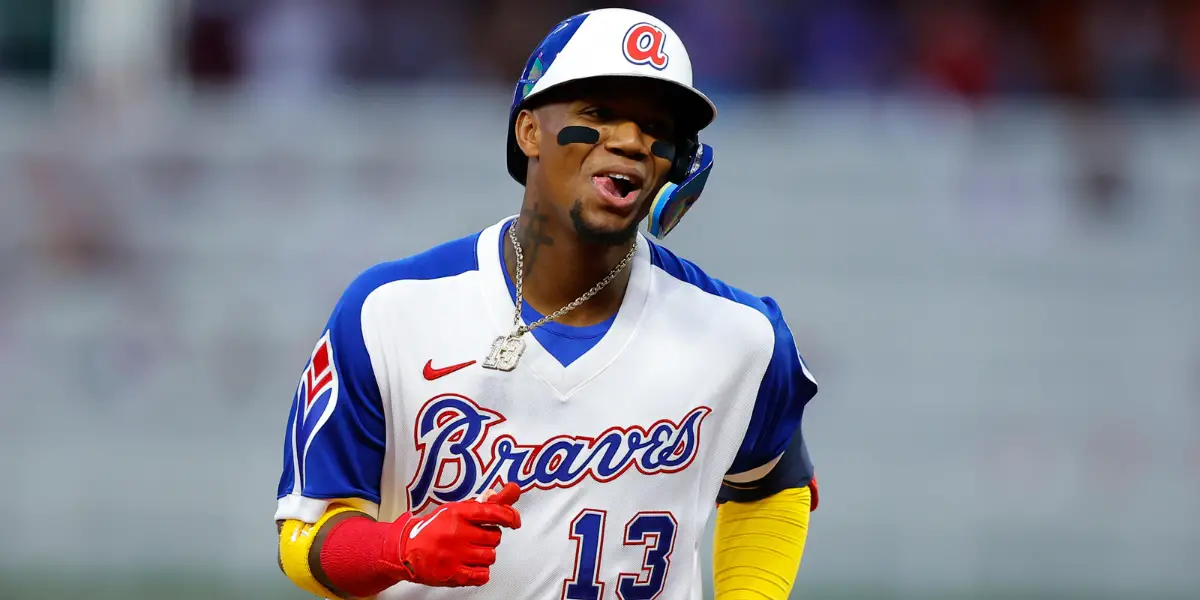 Arguably the most star-studded position in baseball, Right Field is full of must-watch talent. Some of the absolute best players in the game play in right field, including a reigning MVP, former MVPs, and most likely, future MVPs. We wouldn't be surprised if half of these players are in the MVP conversation in 2023. Here are our top 10 right fielders for the 2023 season. Let us know your thoughts in the comments!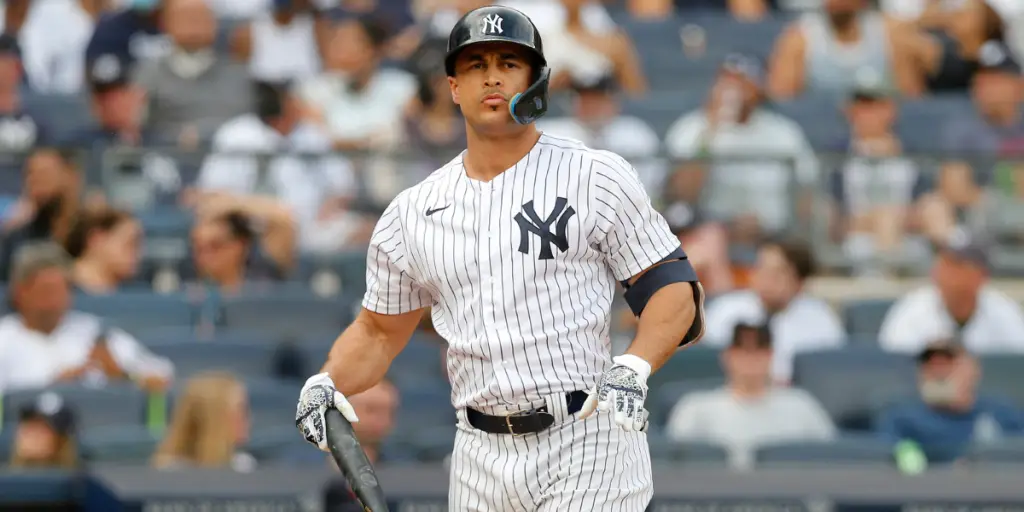 Honorable Mentions:
Nick Castellanos – Philadelphia Phillies
After a stellar 2021 season, in which Nick Castellanos posted a .939 OPS (138 OPS+) with 34 home runs and 38 doubles in 585 plate appearances, earning him a Silver Slugger award, Castellanos had a disappointing 2022, to say the least, in which he posted a .694 OPS (95 OPS+) with 13 home runs and 27 doubles in 558 plate appearances, a significant drop-off. In 2023 however, we believe Castellanos has a bounce-back season and brings great production at the plate to the middle of a loaded Phillies lineup. Expect Castellanos to be much better for the Phillies in 2023.
Adolis Garcia – Texas Rangers
The Rangers have found a gem in Adolis Garcia. Coming off arguably the best year of his young career in 2022, in which Garcia posted a .756 OPS (113 OPS+) with 27 home runs and 34 doubles in 657 plate appearances, to go along with 25 stolen bases, is bound to have an even bigger year for Texas in 2023. Garcia also brings above-average fielding to right field for the Rangers. If players like Corey Seager and Marcus Semien, alongside Garcia, can produce at a high level in 2023, the Rangers will be a scary sight in the AL.
Giancarlo Stanton – New York Yankees
As we mentioned in our "Top 10 Left Fielders for 2023" list, there will be no DH list. Therefore, slugger Giancarlo Stanton finds his way onto this list. In 2022, Stanton posted a .759 OPS (113 OPS+) with 31 home runs in 452 plate appearances, earning Stanton his first all-star appearance as a Yankee (5 seasons). Stanton, alongside Aaron Judge, might be the best power-hitting duo in all of baseball, having 2 of the top 4 hardest-hit baseballs in the statcast era (Stanton, 119.8 MPH; Judge, 118.4 MPH). If Stanton can continue his next-level power production at the plate in 2023, the Yankees are in a prime position to contend in the AL again.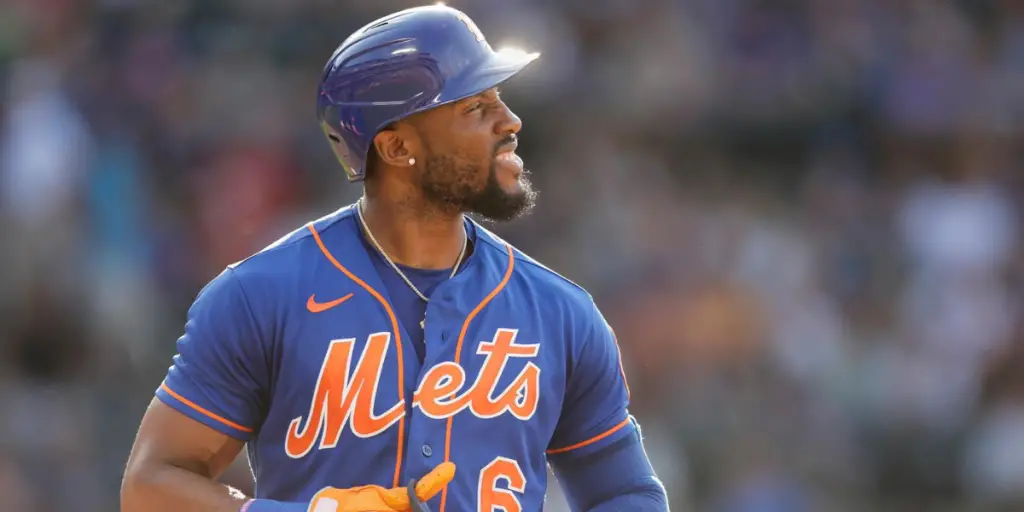 10. Starling Marte – New York Mets
Starling Marte is coming off his first season as a Met, which also happened to be his first season playing right field in 2022, and it sure was a good one. In arguably the best season of Marte's lengthy career (2022), the 2x all-star posted a .814 OPS (132 OPS+) with 16 home runs and 25 doubles in 505 plate appearances. The Mets, in 2023, look to win the NL East for the first time since 2015, and Marte is a huge piece in their plan. Although we expect a bit of a regression at the plate from the 34-year-old, Starling Marte will still be a top 10 right fielder in baseball.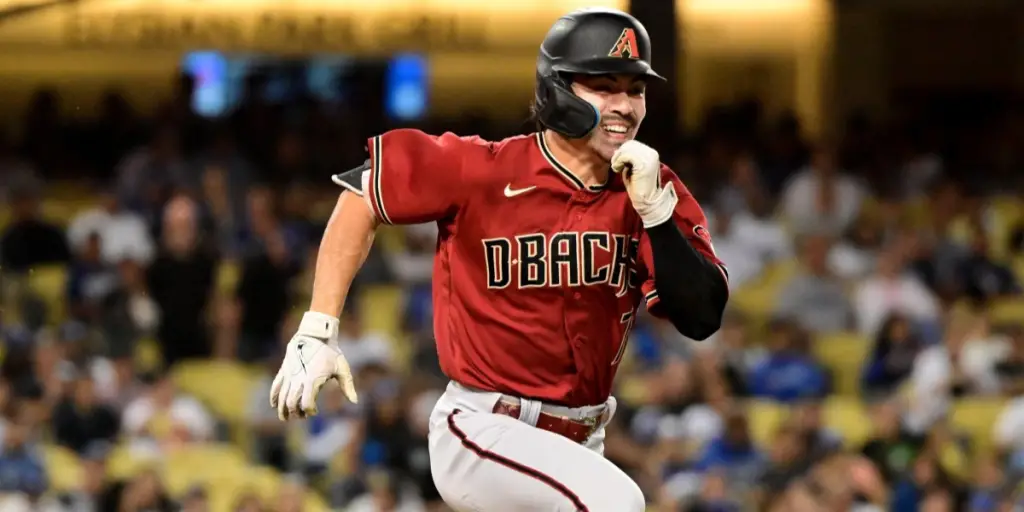 9. Corbin Carroll – Arizona Diamondbacks
Corbin Carroll, currently the #3 prospect in baseball, is bound to have a huge rookie year in 2023. In the 32 games Carroll played in the majors in 2022, he posted an .830 OPS with four home runs and nine doubles in 115 plate appearances. Carroll has shown elite power potential at the plate, even with the Diamondbacks AAA affiliate. The 22-year-old is in prime position to become a superstar in Arizona and potentially has the keys to the franchise. Expect elite production from Carroll in 2023 and his name to be heavily mentioned in the NL Rookie of the Year conversation.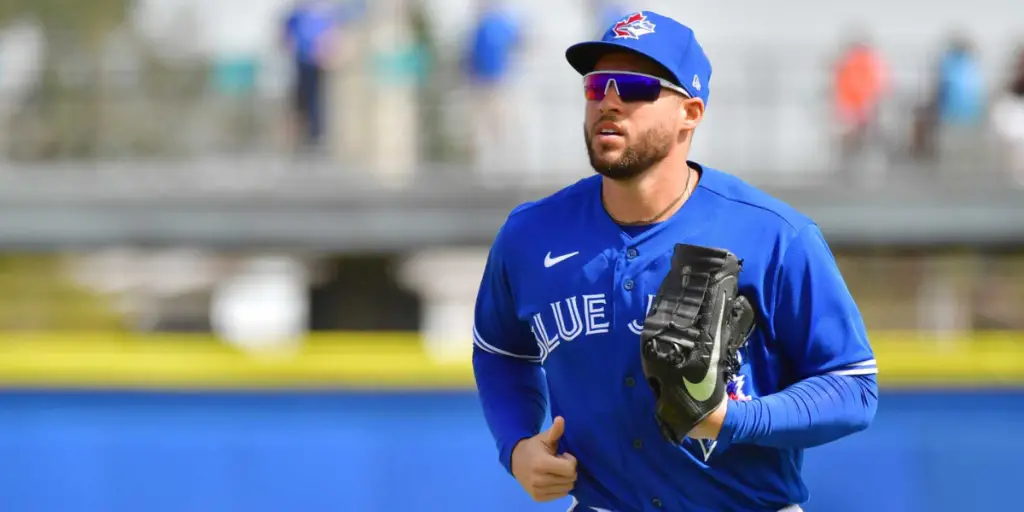 8. George Springer – Toronto Blue Jays
George Springer is still putting together great seasons at the plate at 33 years old. In 2022, Springer posted an .814 OPS (131 OPS+) with 25 home runs and 22 doubles in 583 plate appearances. With the departure of longtime Blue Jays RF Teoscar Hernandez, Springer looks to be the everyday right fielder in Toronto for the 2023 season. Springer, in 2022, had a fully healthy season for the first time since 2019, excluding the shortened 2020 season, and reminded everybody how good he could be. If Springer can continue to be healthy in 2023, expect the 4x all-star to be a big piece on a contending Blue Jays team.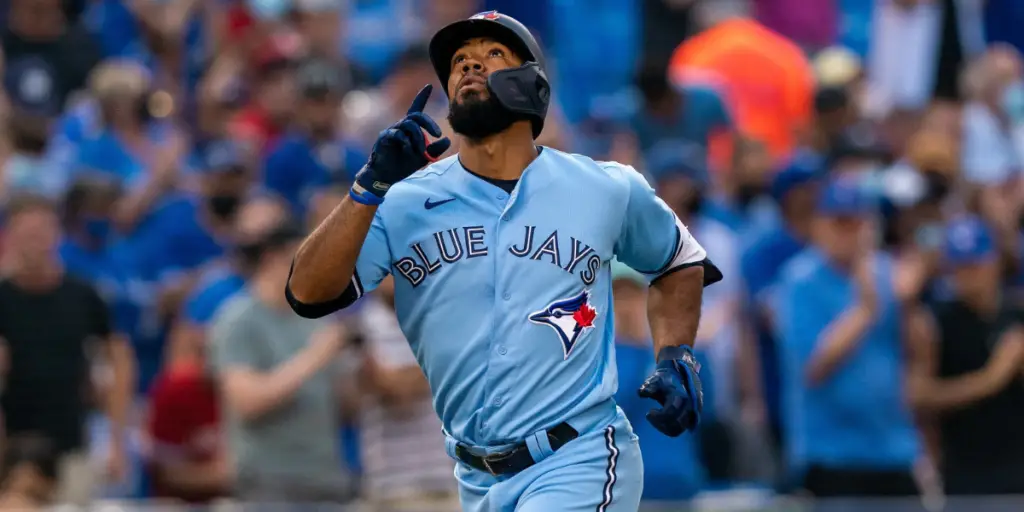 7. Teoscar Hernandez – Seattle Mariners
The newest Mariner, Teoscar Hernandez, will fit right into Seattle's star-studded lineup in 2023. In 2022, Hernandez posted an .807 OPS (127 OPS+) with 25 home runs and 35 doubles in 535 plate appearances. Hernandez isn't the best defender in right field. However, that's not what Seattle will be asking out of him. Hernandez, alongside second-year superstar player Julio Rodriguez, and another new addition in AJ Pollock, looks to hold down a very talented Mariners outfield. Still providing top-notch production at the plate, 30-year-old Teoscar Hernandez looks to continue that in 2023.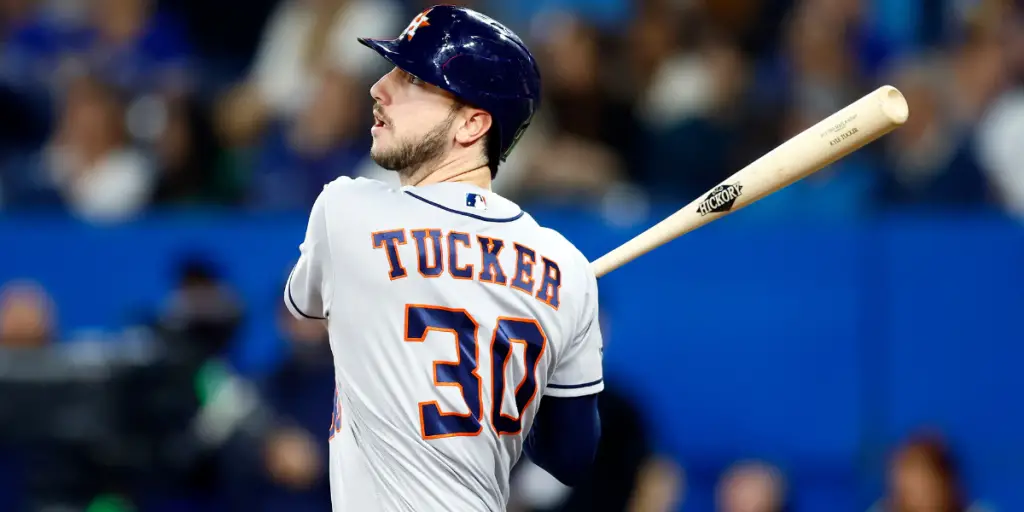 6. Kyle Tucker – Houston Astros
How do the Astros keep doing it? How do the Astros continue to find elite homegrown talent? At the age of 26, Kyle Tucker already seems like he's been playing at a high level in Houston for a decade. Tucker had a career year in 2022, posting an .808 OPS (128 OPS+) with 30 home runs and 28 doubles in 609 plate appearances, to go along with 25 doubles. Oh, and he also won a Gold Glove award in the process. The Astros made yet another World Series in 2022, and Tucker played a massive part in them winning the whole thing. Tucker is entering the prime of his career, and if his production at the plate can improve even more than it already has, the Astros could go back-to-back.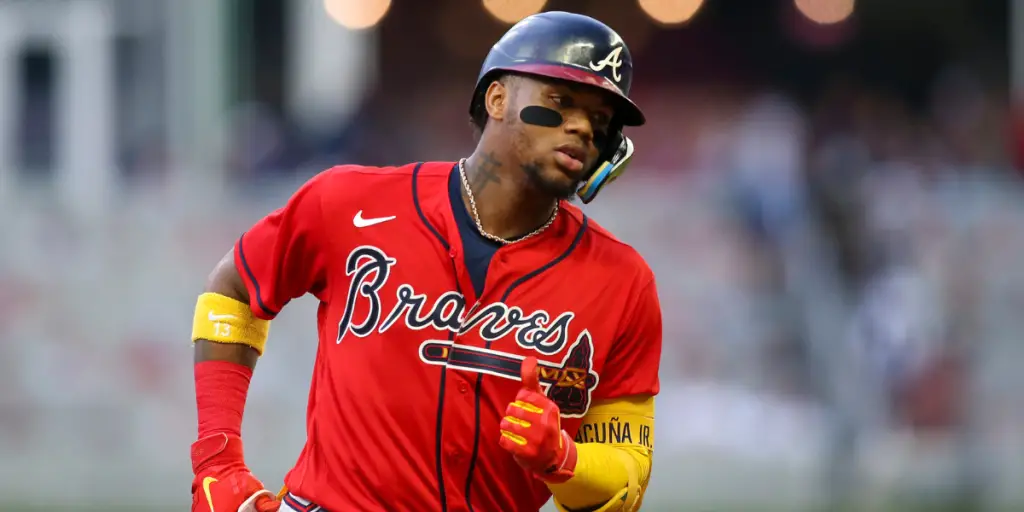 5. Ronald Acuna Jr. – Atlanta Braves
This is where we start to see some of the best players baseball has to offer, and everybody 1-5 are all super close, but starting off at 5 is Ronald Acuna Jr. The Braves superstar has had some injury issues but only missed a handful of games last season. In 2022, Acuna Jr. posted a .764 OPS (114 OPS+) with 15 home runs and 24 doubles in 533 plate appearances, to go along with 29 stolen bases. Some would say Acuna Jr's 2022 season was a letdown, and we tend to agree, but Acuna Jr. is bound to have a big bounce-back season in 2023. Although he doesn't crack our top 4 right fielders, Acuna Jr. will undoubtedly be in MVP conversations once the 2023 season concludes.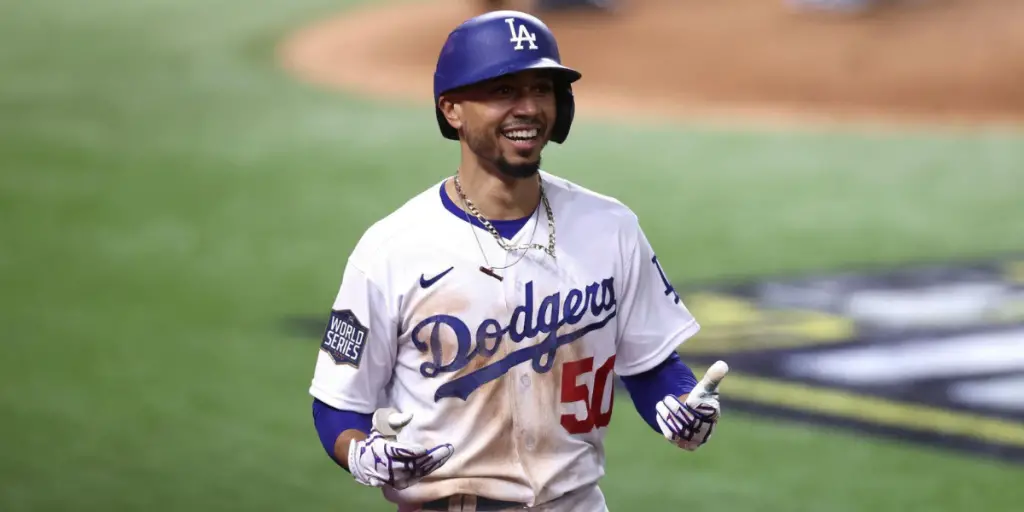 4. Mookie Betts – Los Angeles Dodgers
Mookie Betts continues to impress and continues to add to his already decorated trophy case. In 2022, Betts posted an .873 OPS (136 OPS+) with 35 home runs and 40 doubles in 639 plate appearances, earning himself a Silver Slugger award and a Gold Glove award for his outstanding defense in right field. Betts finished 5th in NL MVP voting in 2022 and led the Dodgers to the best record in the NL. Fans continue to wonder, "when will Mookie Betts slow down?" It doesn't look like they'll find an answer anytime soon. Expect more of the same from Betts in 2023, including some MVP votes, as he's sure to impress us all once again.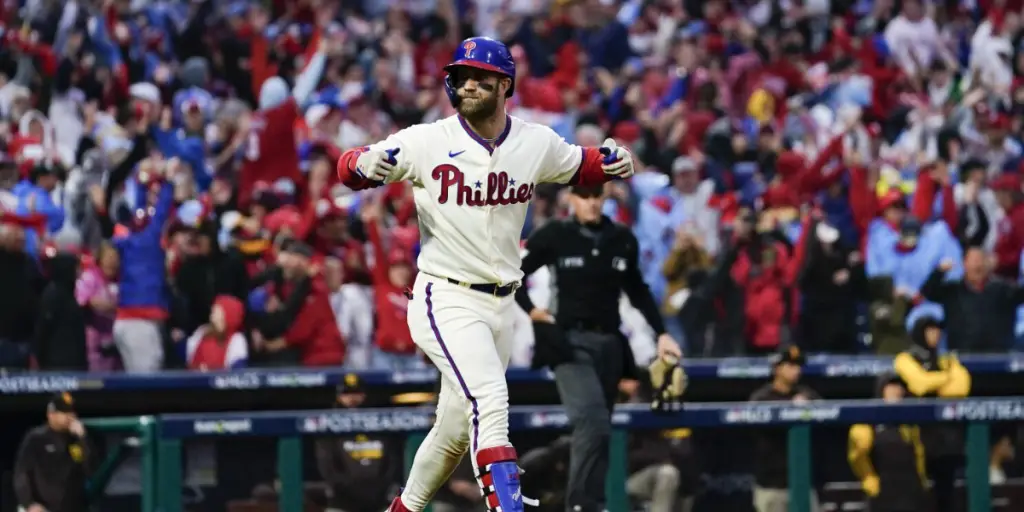 3. Bryce Harper – Philadelphia Phillies
Bryce Harper is an anomaly. Every season, fans call Harper "overrated" or "overpaid," and he continues to prove them wrong. In 2022, Harper missed some time with injury but still produced at a high level at the plate while healthy, posting an .877 OPS (145 OPS+) with 18 home runs and 28 doubles in 426 plate appearances. Where Harper shined in 2022 was in the postseason, in which he posted an absurd 1.160 OPS, with six home runs and seven doubles in 71 plate appearances, leading the Phillies to an improbable World Series berth. Harper will be inactive until the all-star break in 2023, affecting his ranking on this list, but Bryce Harper continues to be one of baseball's premier talents. From being called "The LeBron James of baseball" to winning 2 NL MVPs (2015; 2021), Harper continues to live up to the hype, and we expect no different in 2023.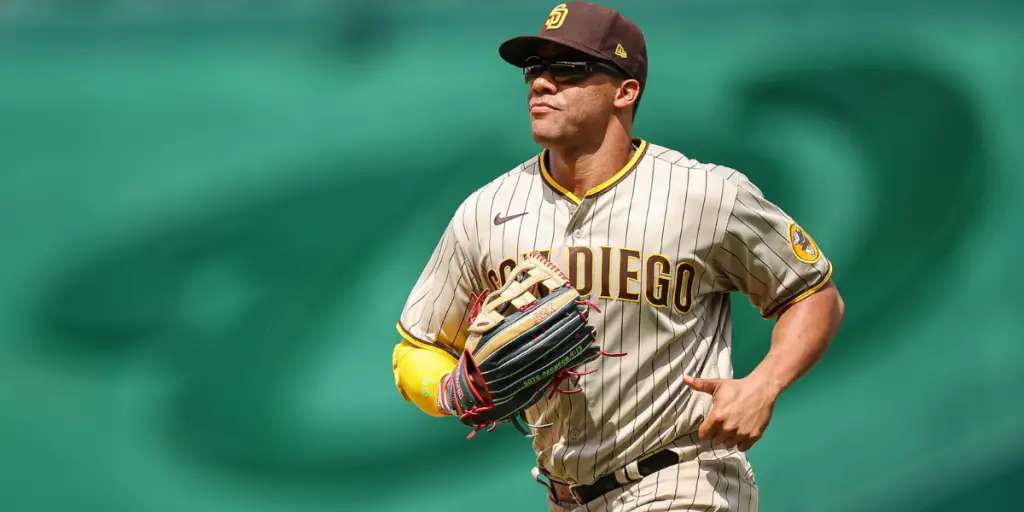 2. Juan Soto – San Diego Padres
Juan Soto is one of baseball's most complete hitters in years. Soto had a "down year" to his standards at the plate in 2022, posting an .853 OPS (149 OPS+) with 27 home runs and 25 doubles in 664 plate appearances, earning him a Silver Slugger award. The only reason that season is considered a "down year" is because it's the only season in Soto's young career that he had less than a .900 OPS. That is insane. Soto spent the latter half of 2022 trying to find his place in San Diego, but once he did, he and the Padres were a force to be reckoned with, making it to the NLCS. The addition of superstar SS Xander Bogaerts only means one thing, the Padres are better than ever in 2023. Soto looks comfortable in San Diego now, so expect a huge bounce-back season from Soto at the plate in 2023, and look out for the Padres come October.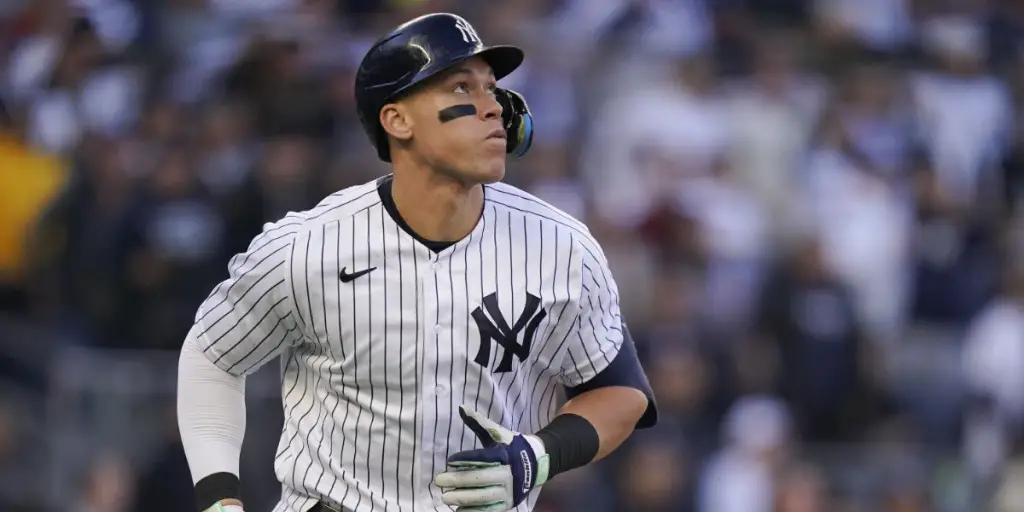 1. Aaron Judge – New York Yankees
Aaron Judge is the clear-cut best right fielder in baseball, regardless of how good players like Bryce Harper and Juan Soto are. In 2022, Aaron Judge had the best single-season in recent memory, posting a 1.111 OPS (211 OPS+) with an AL record 62 home runs and 28 doubles in 696 plate appearances, earning him a Silver Slugger award (duh), and the AL MVP award. Judge also happened to lead all of baseball in OBP (.425), SLG (.686), and RBI (131), along with leading the AL in walks (111). Judge's 2022 season will go down in history and will never be forgotten amongst baseball fans, and there's no reason why he can't do it all over again in 2023. Outside of starting pitcher Carlos Rodon, The Yankees didn't make any significant additions in the 2022 offseason, the team still runs through Aaron Judge and all signs point towards another historic season from the reigning AL MVP in 2023.