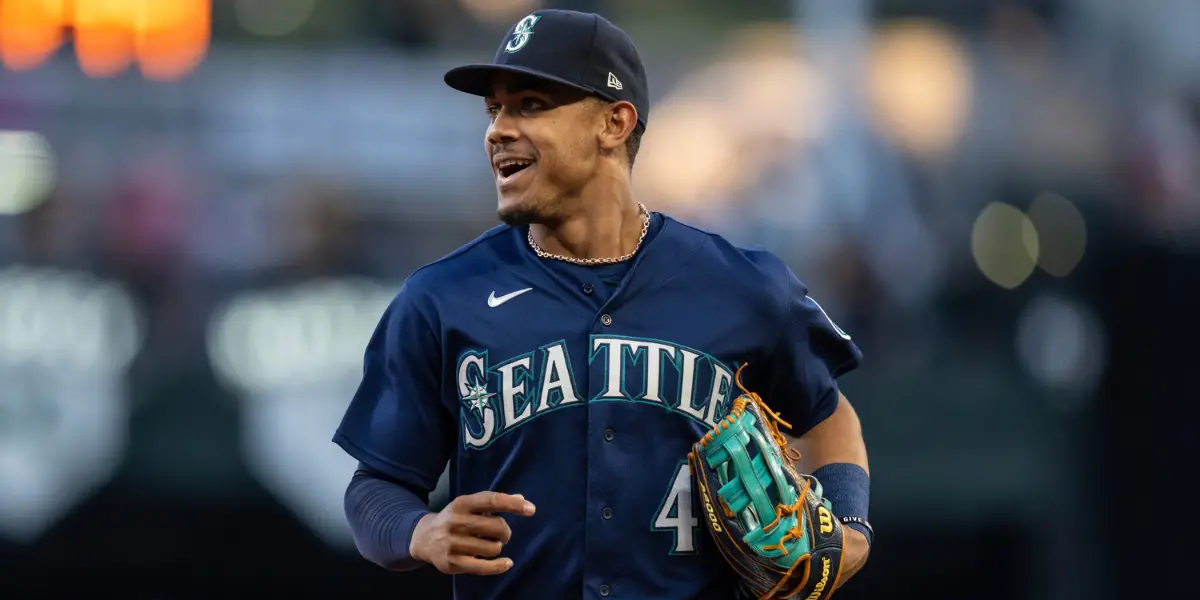 Center Field is the anchor of the outfield, and it is absolutely star-studded. The talent at center field is undeniable. From some of the greatest players of our generation to young superstars, ranking only 10 of these guys was challenging, but we think we got it right. Let us know your thoughts in the comments!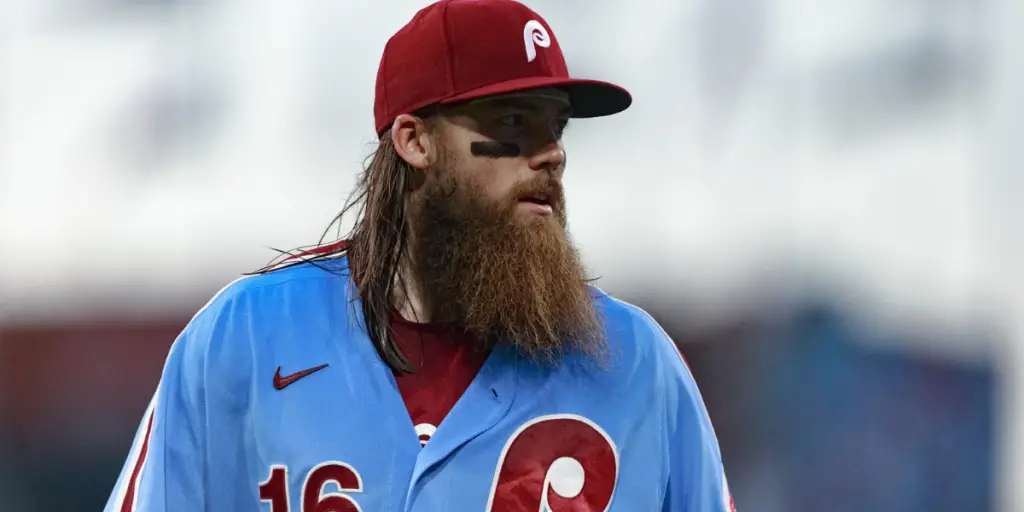 Honorable Mentions:
Brandon Marsh – Philadelphia Phillies
Brandon Marsh has found a home in Philadelphia. After a rocky start to his 2022 season with the Angels, in which Marsh posted a .637 OPS (80 OPS+) with eight home runs and nine doubles in 328 plate appearances, Marsh was traded to the Phillies. Philadelphia worked on his swing, and in his time as a Phillie in 2022, Marsh posted a .773 OPS (116 OPS+) with nine doubles in 138 plate appearances. Marsh also brings a great glove to the Phillies outfield, which is why Philadelphia made a World Series push. We believe that in his first full season in Philly (2023), Marsh will be better than ever and bring some much-needed production to the back end of Philadelphia's lineup.
Riley Greene – Detroit Tigers
In Riley Greene's rookie season (2022), he played 93 games for the Tigers, in which he posted a .682 OPS (99 OPS+) with 18 doubles in 418 plate appearances. Much like the previously mentioned Brandon Marsh (see above), Greene brings great fielding to the Tigers outfield. At only 22 years old, Greene has much room for improvement, and we believe he will take a big leap at the plate for Detroit in 2023 and give them some much-needed production.
Dylan Carlson – St. Louis Cardinals
After a promising rookie year in 2021, in which he finished 3rd in NL Rookie of the Year voting (Jonathan India, Trevor Rogers), Dylan Carlson had a disappointing 2022, in which he posted a .695 OPS (100 OPS+) with 30 doubles in 488 plate appearances. Much like LF Tyler O'Neill, the Cardinals hope Carlson has a bounce back in 2023. While he may not have the same production he did in 2021, we predict that Carlson will bounce back and helps St. Louis compete for an NL Pennant in 2023.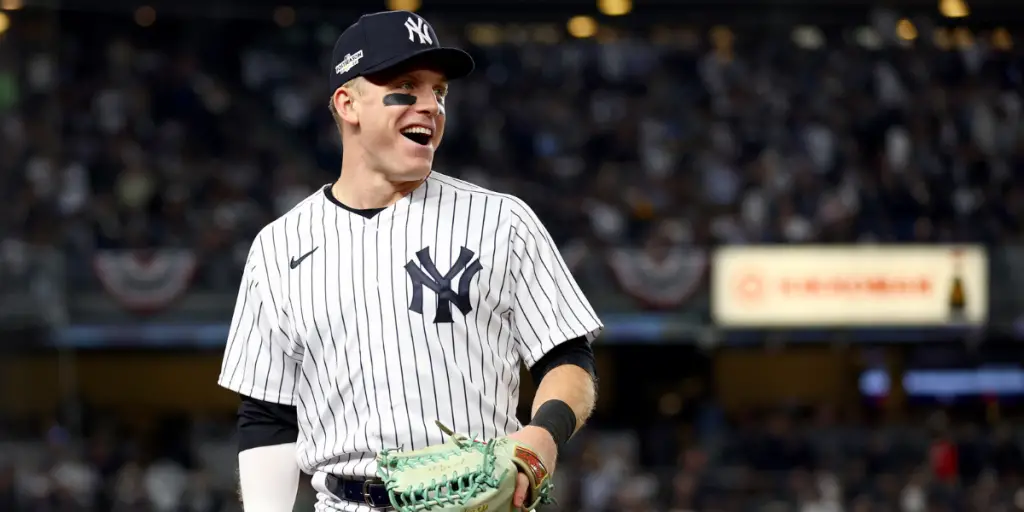 10. Harrison Bader – New York Yankees
Harrison Bader's 2022 regular season was nothing special, posting a .650 OPS (87 OPS+) with ten doubles in 313 plate appearances, but Bader's 2022 postseason was absolutely something to admire. In the 2022 postseason, Bader posted a 1.262 OPS with five home runs in 9 games (35 plate appearances), making him one of the Yankee's best hitters in the postseason. If Bader can produce anything similar to his 2022 postseason, the Yankees have an absolute gem on their hands. Regardless, Bader will always bring a much-needed elite glove to the Yankees outfield. With Bader being the everyday center fielder in the Bronx in 2023, expect big things.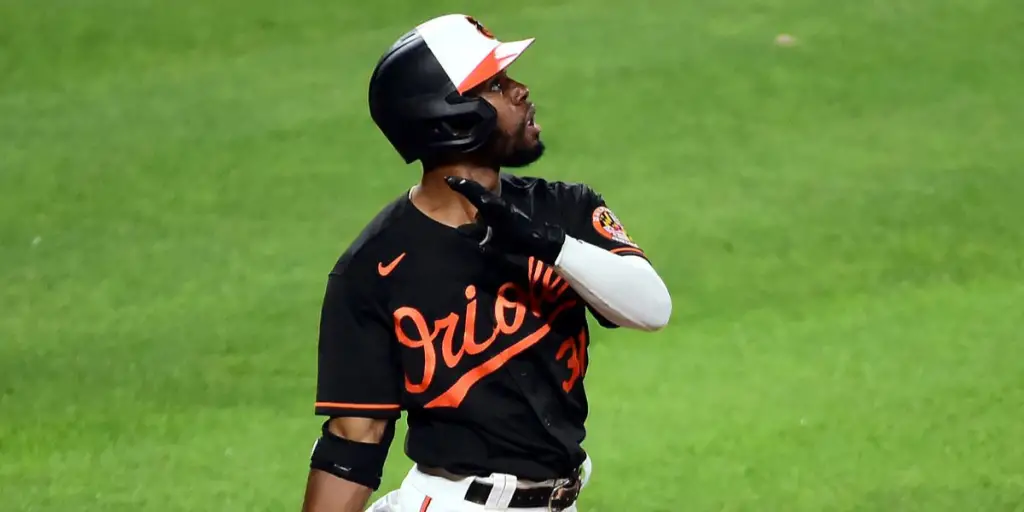 9. Cedric Mullins – Baltimore Orioles
After a career year in 2021, Mullins posted an .878 OPS (137 OPS+) with 30 home runs and 37 doubles in 675 plate appearances. To go along with 30 stolen bases, Mullins had a very underwhelming 2022. In 2022, Mullins posted a .721 OPS (104 OPS+) with 16 home runs and 32 doubles in 672 plate appearances, to go along with 34 stolen bases. However, those are still solid numbers from the Orioles all-star. We expect Mullins' power numbers to return in 2023, which will be huge for an exciting Orioles team looking to compete.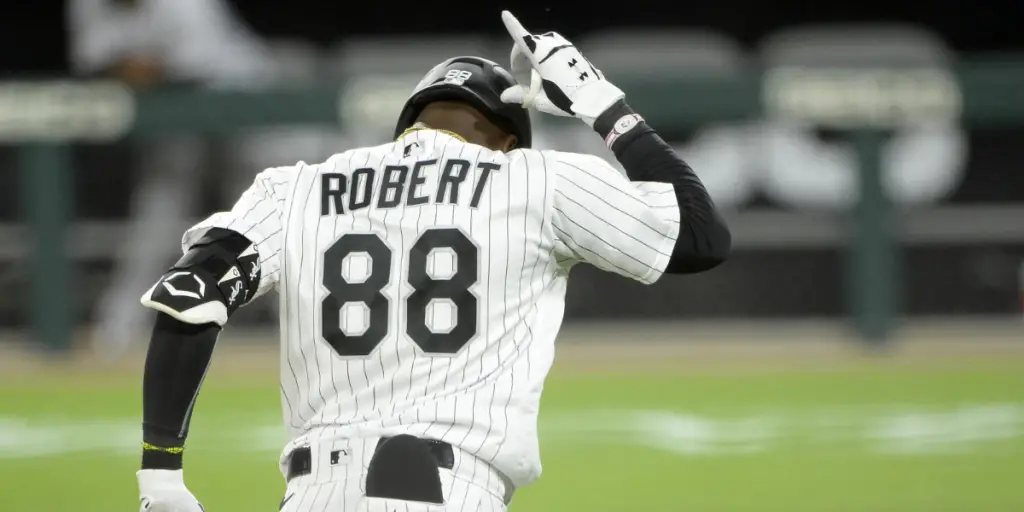 8. Luis Robert – Chicago White Sox
Although Luis Robert missed some time with injury, he still had a solid year at the plate in 2022, posting a .746 OPS (109 OPS+) with 18 doubles in 401 plate appearances. Now, considering the expectations set for Robert in 2022, his season was labeled as a disappointment by most. However, Robert is only 25 years old, meaning he hasn't even touched his prime. The White Sox are expecting a breakout from Luis Robert in 2023, and so are we, though it may not be on the level you'd expect.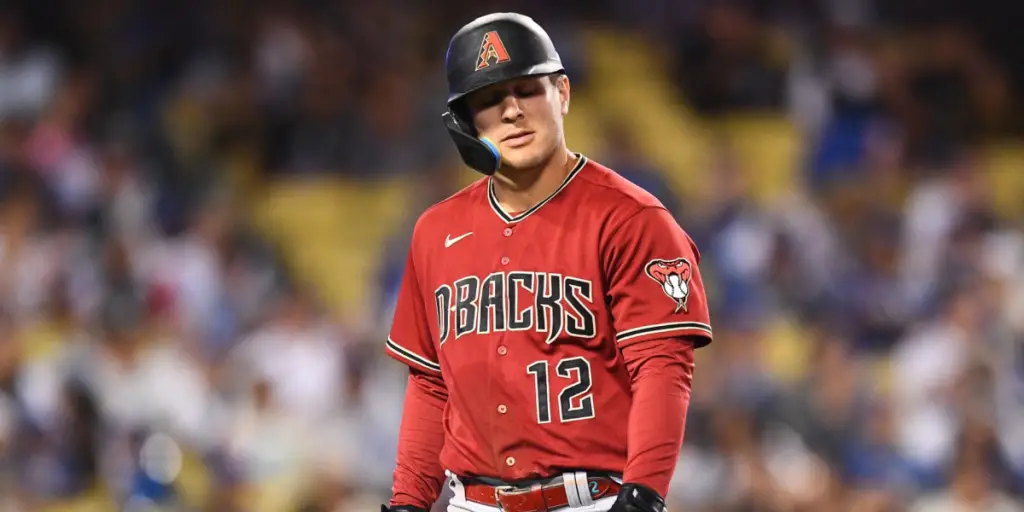 7. Daulton Varsho – Toronto Blue Jays
Daulton Varsho finally got a full season under his belt in 2022, and boy, was it a good one, posting a .745 OPS (109 OPS+) with 27 home runs and 20 doubles in 592 plate appearances, along with 16 stolen bases. On December 23rd, the Toronto Blue Jays traded for Varsho, dealing Gabriel Moreno, and Lourdes Gurriel Jr. to the Diamondbacks. After trading Teoscar Hernandez to the Mariners, the Blue Jays were looking to re-solidify their outfield, and that's exactly what they did. Oh, and get this, Varsho can play catcher. The ultra-versatile 26-year-old has great potential, and he showed many signs of it in 2022. Expect bigger and better things from Daulton Varsho in 2023.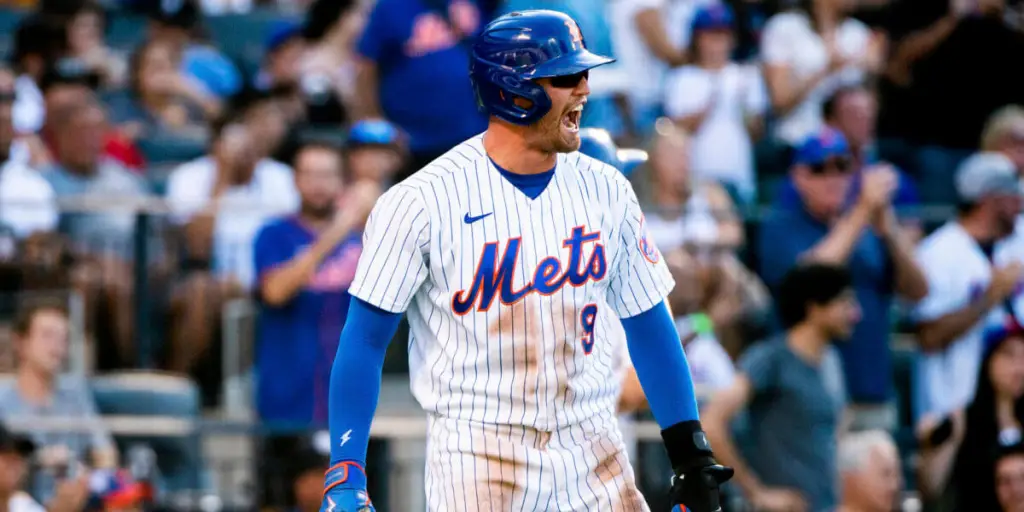 6. Brandon Nimmo – New York Mets
Brandon Nimmo is the heart and soul of the New York Mets. Coming off arguably the best year of Nimmo's career in 2022, in which he posted an .800 OPS (130 OPS+) with 16 home runs and 30 doubles in 673 plate appearances, Nimmo was one of the most sought after free-agents in the 2022 offseason. The Mets were able to keep Nimmo, signing him to an eight year, $162,000,000 ($20,250,000 AAV) contract. Is Nimmo worth that much money? The Mets sure think so. Nimmo is another piece in a stacked Mets lineup, consisting of superstars Francisco Lindor and Pete Alonso, that is in a prime position to contend in 2023.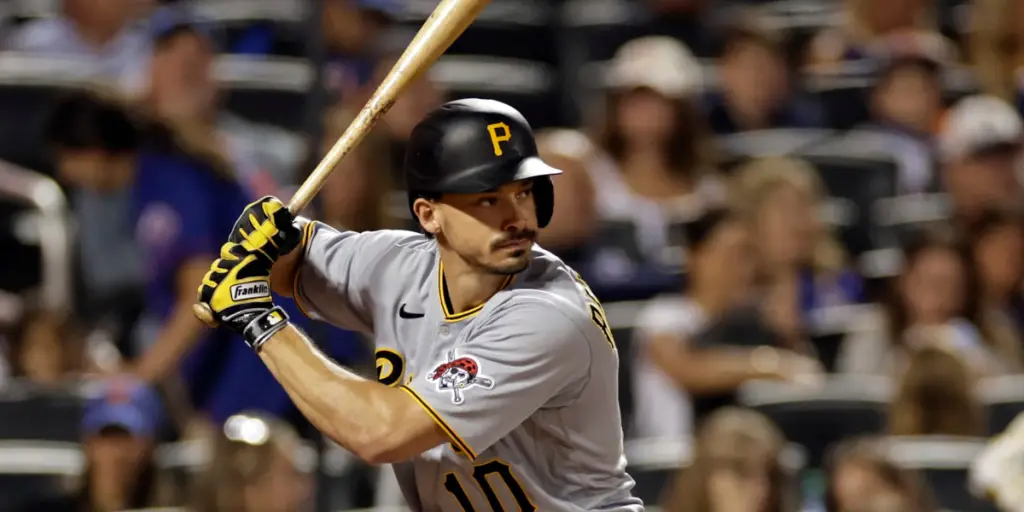 5. Bryan Reynolds – Pittsburgh Pirates
Although Bryan Reynolds' situation in Pittsburgh is up in the air, and he may not be a Pirate by the time the 2023 season begins, the 27-year-old all-star is far too talented to leave off this list. In 2022, Reynolds posted an .807 OPS (126 POPS+) with 27 home runs and 19 doubles in 614 plate appearances. The switch-hitter is also fairly consistent at both sides of the plate, posting an .815 OPS against RHP and a .787 OPS vs. LHP in 2022. The only real downside to Reynolds is his below-average fielding at center field. Regardless, Reynolds' plate production is consistently great, which doesn't look to change in 2023.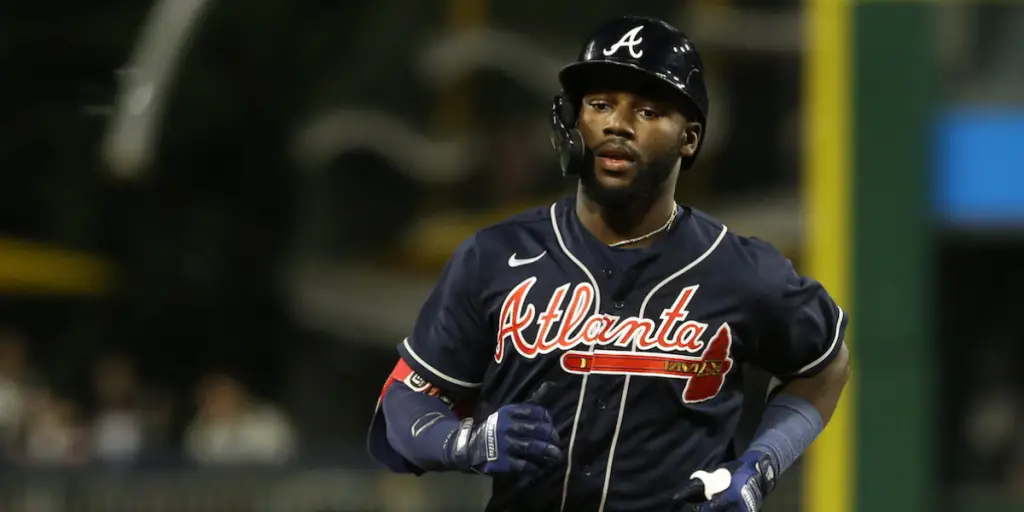 4. Michael Harris II – Atlanta Braves
Michael Harris II is coming off a fantastic rookie season in 2022, posting an .853 OPS (135 OPS+) with 19 home runs and 27 doubles in 441 plate appearances, in which Harris II won the NL Rookie of the Year award. Harris II also provides some of the best fielding center field has to offer. In the 2022 offseason, the Atlanta Braves signed Harris II to an eight year, $72,000,000 ($9,000,000 AAV) contract extension, locking him up for the foreseeable future. With the Braves looking to contend for years to come, Harris II has become a centerpiece in Atlanta alongside superstars like Ronald Acuna Jr and Austin Riley. Expect more big things from Michael Harris II in 2023.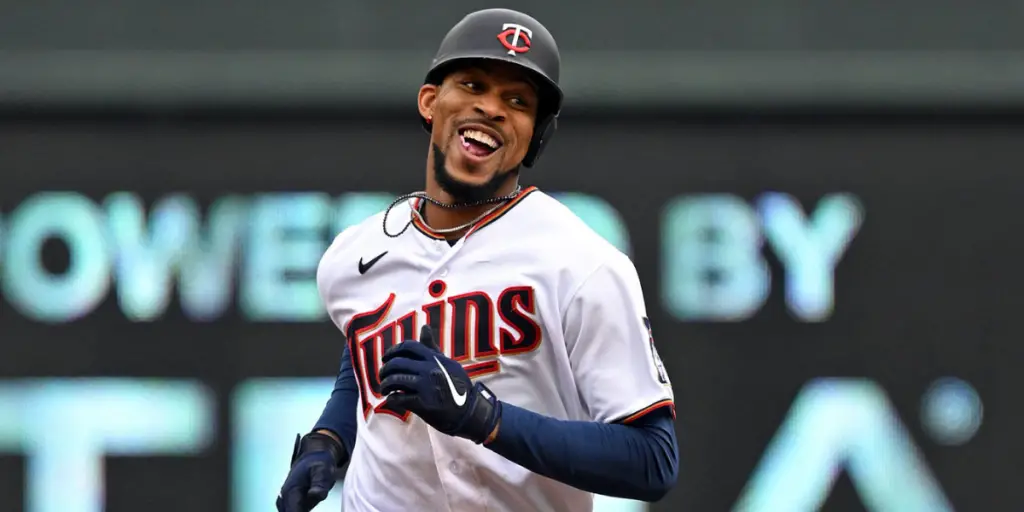 3. Byron Buxton – Minnesota Twins
When on the field, Byron Buxton is simply one of the best players in baseball. In another injury-riddled 2022, Buxton posted an .833 OPS (135 OPS+) with 28 home runs and 13 doubles in 381 plate appearances. 2022 was one of the healthier years of Buxton's career, playing 92 games, tied for the 2nd most of his career (140). If Buck can stay on the field, he's bound to have a huge 2023 season alongside recently re-signed Carlos Correa. Buxton also brings an elite glove to center field and is one of the fastest players in the sport, having a sprint speed of 28.9 FT/Sec in 2022. The first-time all-star in 2022 looks to be in the MVP conversation in 2023, as long as he can stay healthy.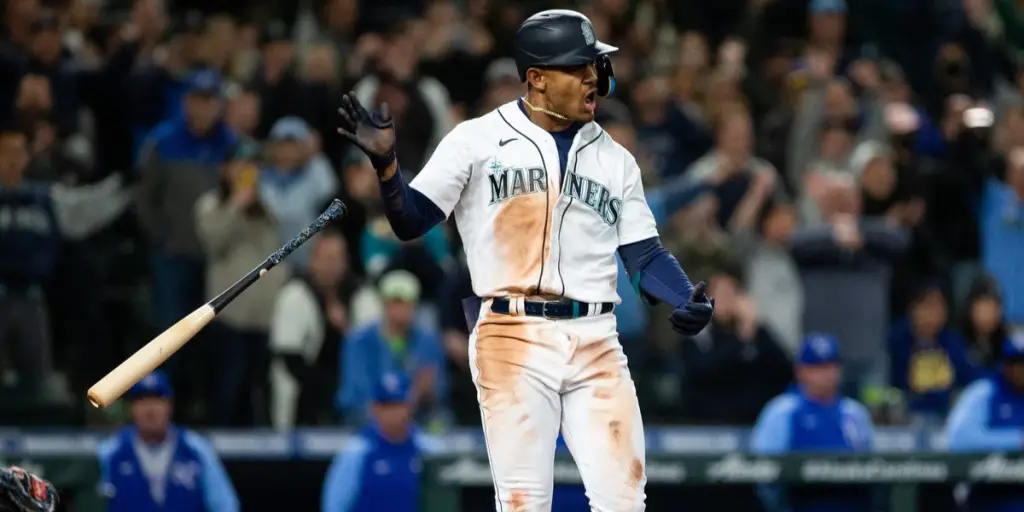 2. Julio Rodriguez – Seattle Mariners
J-Rod is a generational talent, simple as that. After being ranked one of the top 3 prospects in baseball going into 2022, Rodriguez did not disappoint, posting an .853 OPS (147 OPS+) with 28 home runs and 25 doubles in 560 plate appearances, to go along with 25 stolen bases, earning him the AL Rookie of the Year award, and a Silver Slugger award. Rodriguez also played a massive part in helping Seattle make the postseason for the first time since 2004. As the best player on a young-and-exciting Mariners team, Julio Rodriguez is a must-watch in 2023, as we expect him to take a big leap into superstardom and potentially win AL MVP.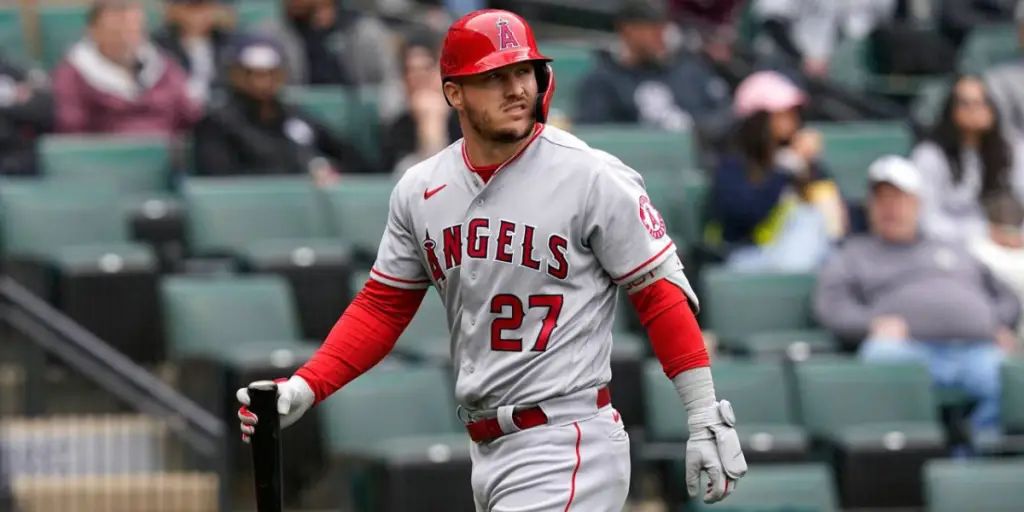 1. Mike Trout – Los Angeles Angels
You all knew this was coming. At 31 years old, Mike Trout continues to be amazing. In 2022, Trout posted a .999 OPS (178 OPS+) with 40 home runs and 28 doubles in 499 plate appearances. Trout is arguably the greatest player of our generation, and he hasn't shown any signs of slowing down. Trout has been stuck on a notoriously unsuccessful Angels team for the last decade, but things are looking up in Anaheim in 2023. The Angels have 2 of the most talented players baseball has ever seen in Trout and Shohei Ohtani, plus new additions such as Tyler Anderson, Hunter Renfroe, and Brandon Drury to solidify their roster for the 2023 season. If Trout and Ohtani can continue their ridiculous production in 2023, the Angels are in a prime position to make a postseason berth for the first time since 2015. Mike Trout is continuing his push to become the greatest player in baseball history, and we believe 2023 will be another example of why he's in the conversation.