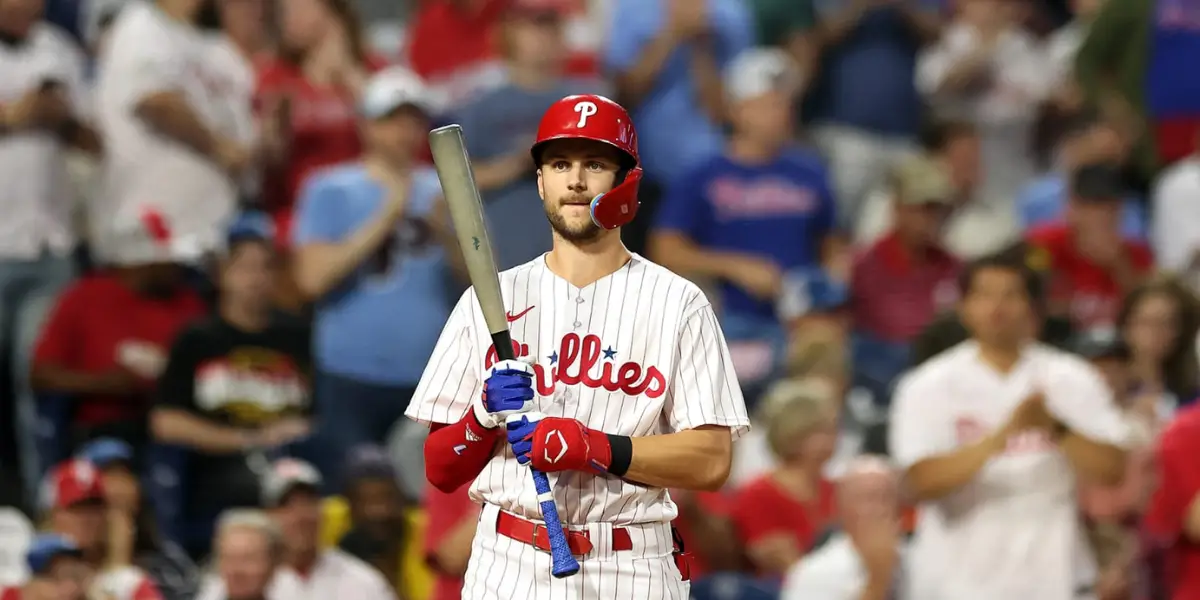 After a Cinderella-type 2022 Postseason run in which they made the World Series, the Philadelphia Phillies came into the 2023 season with very high expectations. The signings of shortstop Trea Turner & closer Craig Kimbrel in the offseason definitely helped bolster said expectations, but their miraculous play in October of 2022 looked to set them up for a huge 2023. However, until recently, those expectations had not been met. A little less than midway through the 2023 season, the Phillies looked like they had lost hope. Sitting at a season-low seven games under .500 on June 2nd, the Phillies needed a spark. Luckily for them, a spark is just what they got. Over the next six games, the Phillies would go 6-0, re-entering themselves into the NL Wild Card race. Ever since this win streak, the Fightins have not slowed down, as they currently sit at ten games over .500 and atop the NL Wild Card standings. However, there are some things that the Phillies need to do if they want to have a Postseason run similar to last October. In this article, we'll be going through three things that need to happen in order for Philadelphia to play November baseball this year.
1. The Big Bucks Need to Hit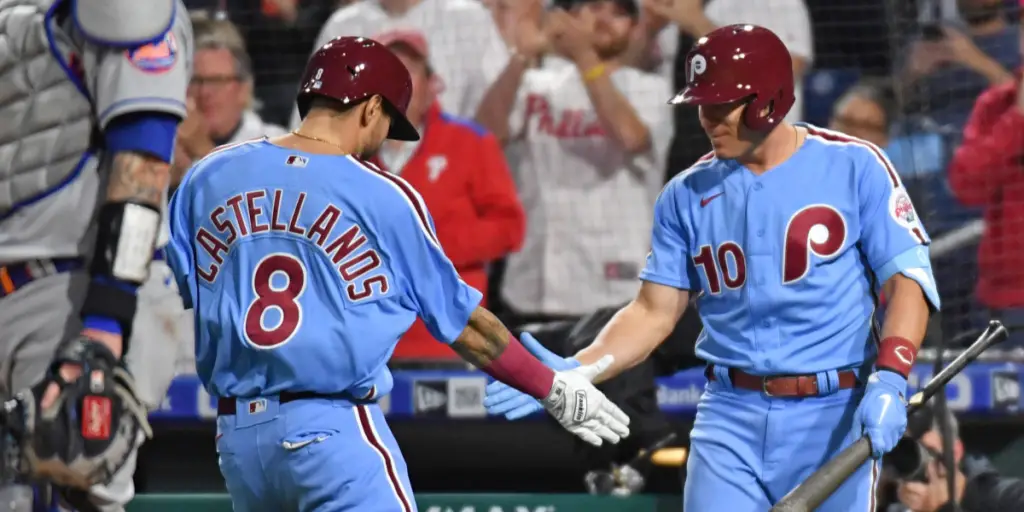 There are five big-name hitters you think of when you think of the 2023 Philadelphia Phillies: Bryce Harper, Trea Turner, J.T. Realmuto, Nick Castellanos, & Kyle Schwarber. Those five players alone are making a combined $118,686,189 this season, which is 48% of the Phillies' entire 2023 payroll. However, most, if not all, of these players have had disappointing stretches in 2023. Especially Trea Turner & J.T. Realmuto, who have been disappointing almost all season long. Harper is finding his groove again, and is batting around .300. Schwarber, despite the .183 batting average, has a .324 on-base percentage and 30 home runs. Castellanos, up until July, was one of the best righty-hitting outfielders in all of baseball, and he seems to be finding his groove again since August started, hitting his 200th career home run on August 9th, which was his 5th home run in nine games. Turner and Realmuto have not had those successful stretches. Turner seems to be starting one after his viral standing ovation at Citizens Bank Park, but Realmuto seems stuck. No matter how it happens, these five players need to hit well down the stretch and going into October. When these five players are on their A-game, the Phillies are hard to beat.
2. Starting Pitching Has to Stay Consistent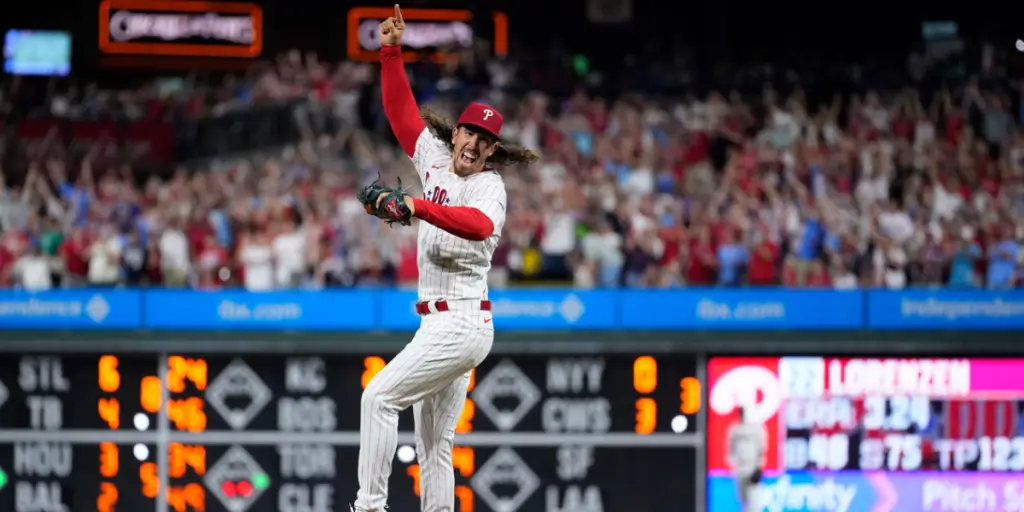 This may be the most crucial key to the Phillies' success down the stretch. On paper, the Phillies have one of the deepest, most dangerous rotations in all of baseball, but the numbers have not shown it. Throughout the 2023 season, the Phillies have had four set starters: Aaron Nola, Zack Wheeler, Taijuan Walker, &Ranger Suarez. Now, despite some shaky starts, Wheeler, and especially Walker, who leads Major League Baseball in wins, have been consistently good for Philly, but Suarez has had a down year, and Nola looks like an absolute shell of himself. Wheeler, Walker, and Suarez all have sub-4 ERAs, but Nola is currently posting an abysmal 4.58 ERA with a 1.137 WHIP in 143.1 innings. However, Phillies' President of Baseball Operations, Dave Dombrowski, made a deal to acquire All-Star pitcher Michael Lorenzen from the Detroit Tigers for Phillies' #5 prospect IF Hao-Yu Lee, and through two starts, Lorenzen has already made a significant impact for the Phillies, going eight innings in his first start in Miami against the Marlins, and throwing a 124 pitch no-hitter in his first home start as a Phillie against the Washington Nationals. The Lorenzen deal looks to be exactly what the Phillies needed, but the rest of their rotation needs to click in order for it to work. Come October, if all five of these pitchers are hot, good luck facing the Fightins.
3. Rob Thomson Has to Stop Overthinking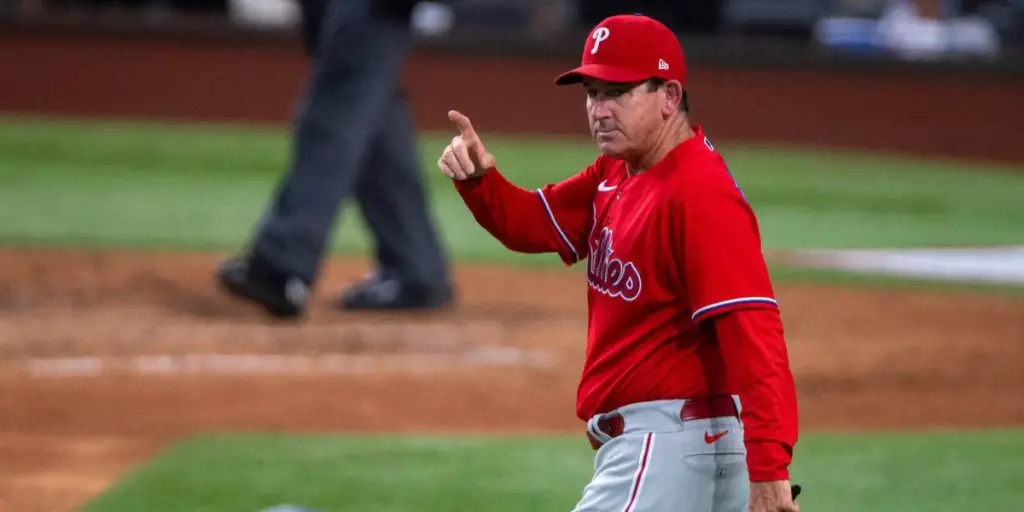 Every baseball fan knows how good of a manager Rob Thomson can be, but most of his decision-making in 2023 has been questionable at best. His lineup building and use of the Phillies' bullpen have resulted in a few unnecessary losses for Philadelphia this season, but we're sure that Thomson's consistency will increase as the Postseason grows near. Arguably Thomson's biggest consistent mistake throughout the season is his decision to bench star second baseman Bryson Stott against most left-handed starters. A player of Bryson Stott's level absolutely has to be an everyday player, especially at the young age of 25. Also, Stott hits nearly identical vs. LHP as he does RHP (.303 BA vs. LHP; .302 BA vs. RHP). Thomson has also made several poor decisions on who to pull out of the bullpen in certain situations. However, with the return of flamethrowing lefty Jose Alvarado on the horizon, the bullpen will surely have some more consistency. Thomson is a great manager. We all know that. He just has to make some more great manager decisions down the stretch.