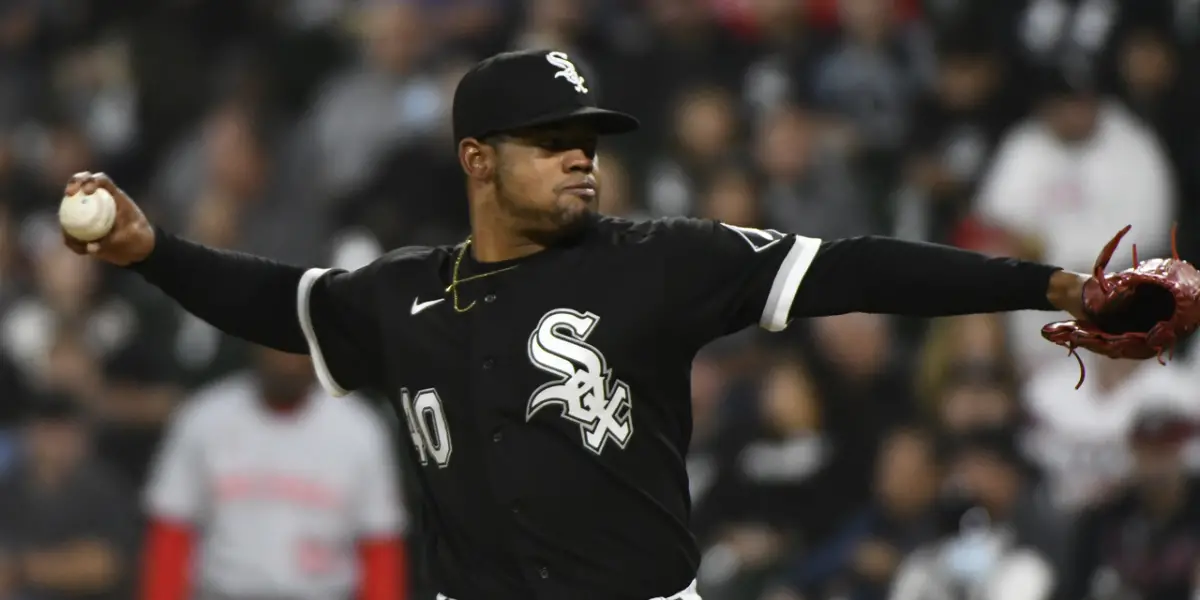 Reynaldo Lopez is going into his seventh season with the Chicago White Sox in 2023. As a whole, "Reylo" has seen some very high highs but also some very low lows. 2022 was by far the best season he has ever had in Major League Baseball. Instead of using Lopez as a starter last year, the organization gave him a chance as a reliever/ setup man. Lopez was traded to the White Sox in 2016 to be an everyday starter in the rotation, but now he's one of the best relievers quite possibly in all of baseball.
In 2022, Reynaldo Lopez finished his season with 65.1 IP, 63 strikeouts, an ERA+ of 145, a 2.76 ERA, and only gave up one home run all season long. Everyone on the Southside of Chicago has high expectations for Reynaldo, and he also does himself.
Reynaldo's Off-Season and Mentality For This Year
"Reynaldo Lopez is excited that he went into his off-season knowing his role. He went to Driveline this off-season, and said he told them he was working in late-inning relief, and they mapped out his program focusing on explosiveness based on that."

@JRFegan | Senior Writer for The Athletic
For the first time in his rocky career, Reynaldo found a consistent spot or role on a big league team. Although 2022 was a horrific year overall for the White Sox, Lopez was a piece that stood out positively, and he comes into Spring Training this year knowing what he needs to do on an everyday basis to make his team win more baseball games.
With Liam Hendriks Out, Who do the White Sox Rely on to Close Baseball Games?
About a month ago, All-Star closer Liam Hendriks announced to the baseball world that he had non-Hodgkin's lymphoma. The baseball world has been nothing but supportive towards him and his family. Not only has it been inside the White Sox community, but multiple teams also reached out via social media to send their best regards. The entire world is here for Liam, but one question remains unsolved: who will close baseball games for the White Sox until his return?
The White Sox will most likely consider two options, one of them being Reynaldo Lopez and the other being Kendall Graveman.
Without a doubt, Lopez has closer stuff and closer capability, but he has never closed a Major League Baseball game in his entire career. Closing games is a much different concept than relieving games. Lopez has stated that he loves knowing his role, so with that in mind, the White Sox may turn to veteran reliever Kendall Graveman until the return of Liam Hendriks.
Reynaldo Lopez and Davis Martin Were Reportedly Seen Throwing a Live Bullpen on Friday, February 17th.
Reynaldo and his teammate Davis Martin were seen throwing bullpens together on February 17th., in Glendale, Arizona, at Camelback Ranch. Lopez was also working in the new pitch clock with his bullpen.
The White Sox have many issues to resolve before the start of the 2023 season, and the closing pitcher role opening up is a major one. If Reynaldo wants the role, he has time to start preparing for what should be a very successful season.