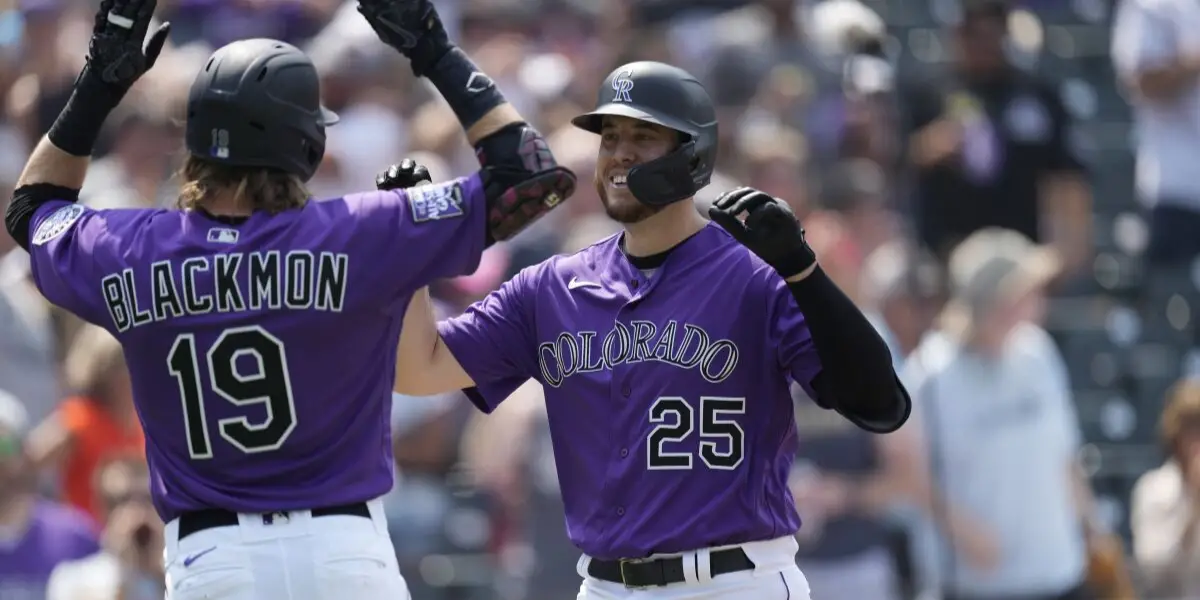 Spring has officially sprung in the Arizona desert at Salt River Fields at Talking Stick as the Colorado Rockies get ready for their 30th anniversary season. With Spring Training games beginning on Saturday and the regular season quickly approaching, let's take a look at what the lineup will possibly look like on Opening Day in San Diego.
Catcher – Elias Diaz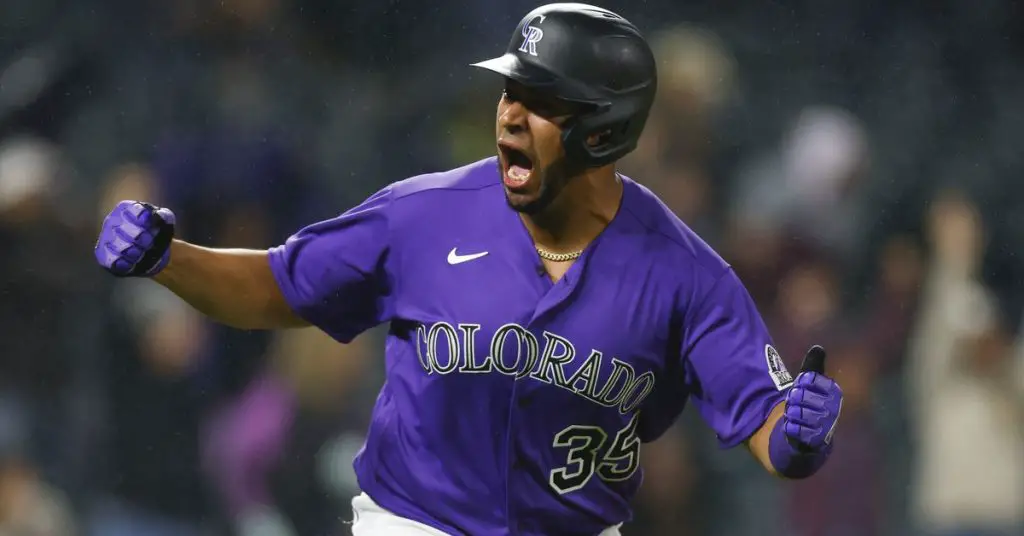 After a very disappointing 2022 season, Elias Diaz looks to return to his 2021 second-half form when he was one of the best offensive catchers in baseball during the final few months of that season. He signed a three-year contract extension last offseason and didn't put up the numbers the club was hoping for last year. He clearly has the most experience at the catching position on the roster and will be the #1 catcher for the Rockies, followed by Brian Serven at the backup spot.
First Base – C.J. Cron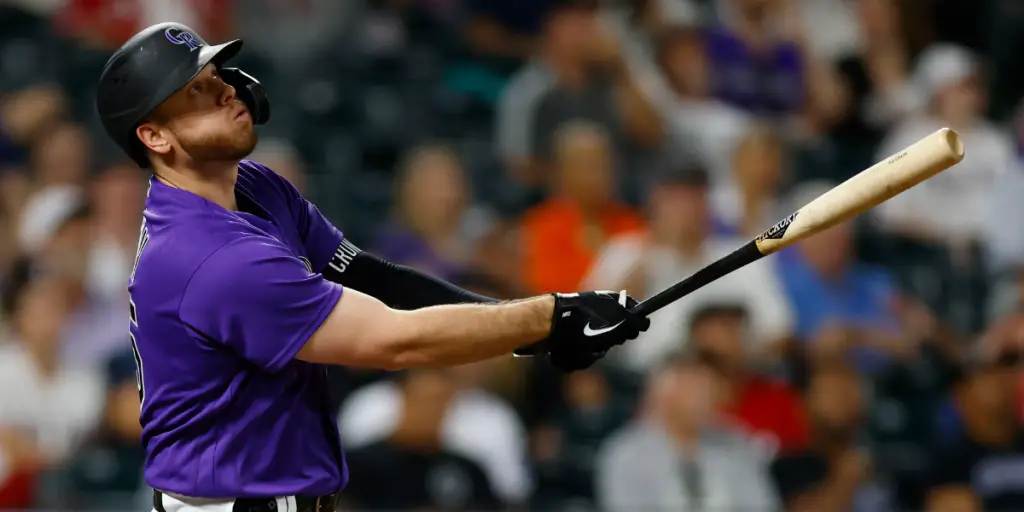 No big surprise here. Like the previous year, C.J. Cron had a solid season with the Rockies in 2022 despite the hand injury that cost him some offensive numbers. As long as he isn't traded before the season starts, Cron will be at first base on Opening Day. Over the past two seasons, Cron has arguably been the best player for the Rockies, and if the Rockies want to sniff at a potential third wild-card spot, they will have to rely on Cron to have another good offensive season.
Second Base – Brendan Rodgers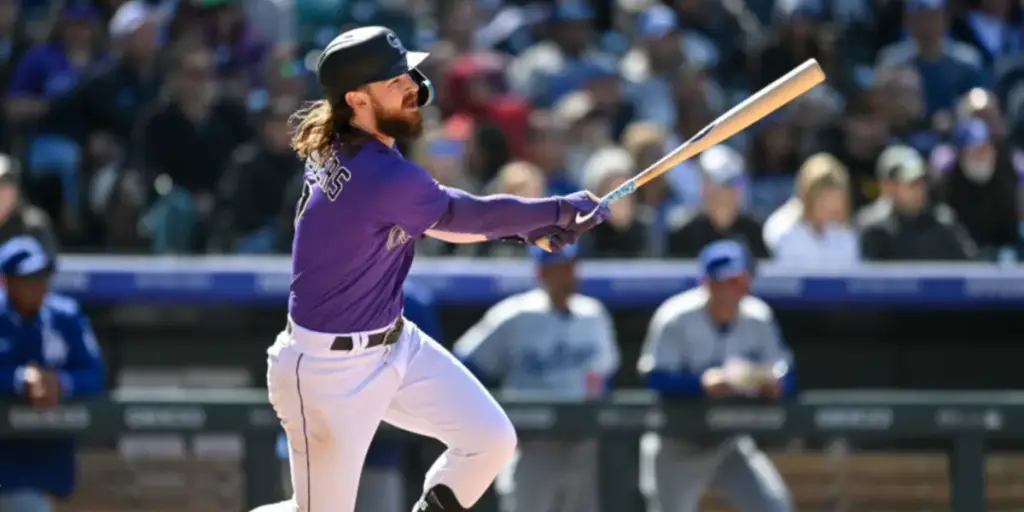 Rockies fans across the Rocky Mountain region are hoping that this is the year everything comes together for Brendan Rodgers to take the next step in the Rockies organization as one of their core players for the future. Rodgers really struggled out of the gate in the month of April last season, but once May came around, he started getting on base and knocking runners in. If you take out the first month of the season, Rodgers had a good year in 2022. Not only was he a Gold Glove winner at second base last season, but he was also a Silver Slugger finalist. If Rodgers can have a healthy season and play solid defense and good offense, we could see him in the All-Star Game in Seattle this summer.
Third Base – Ryan McMahon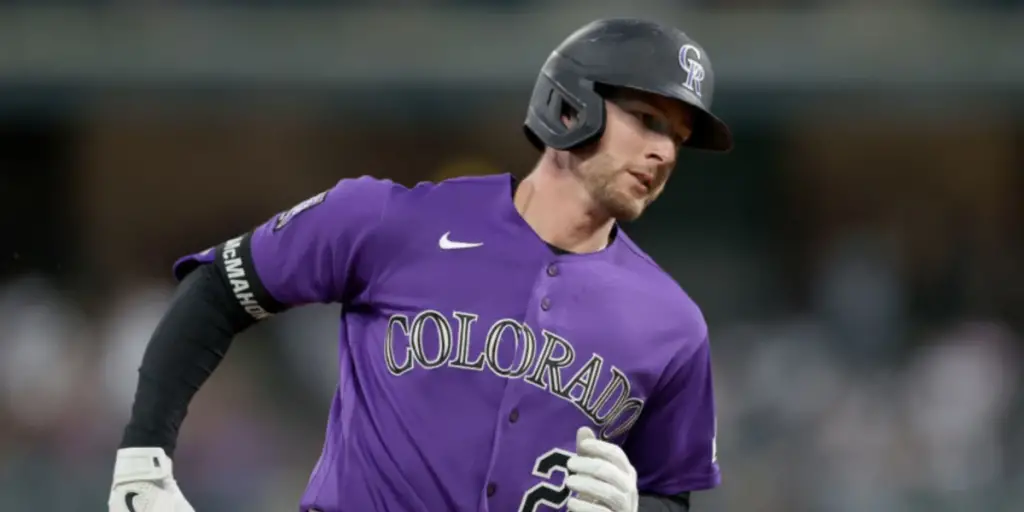 Ryan McMahon signed a $70 million, six-year contract during Spring Training last year after having an All-Star type of season in 2021. McMahon is seen as one of the most underrated infielders in baseball. He has been named a Gold Glove finalist in the past couple of years at the third base position. With his leadership within the clubhouse, the Rockies firmly believe McMahon will be a major contributor to the organization moving forward as they look to get back into contention in the next few years.
Shortstop – Ezequiel Tovar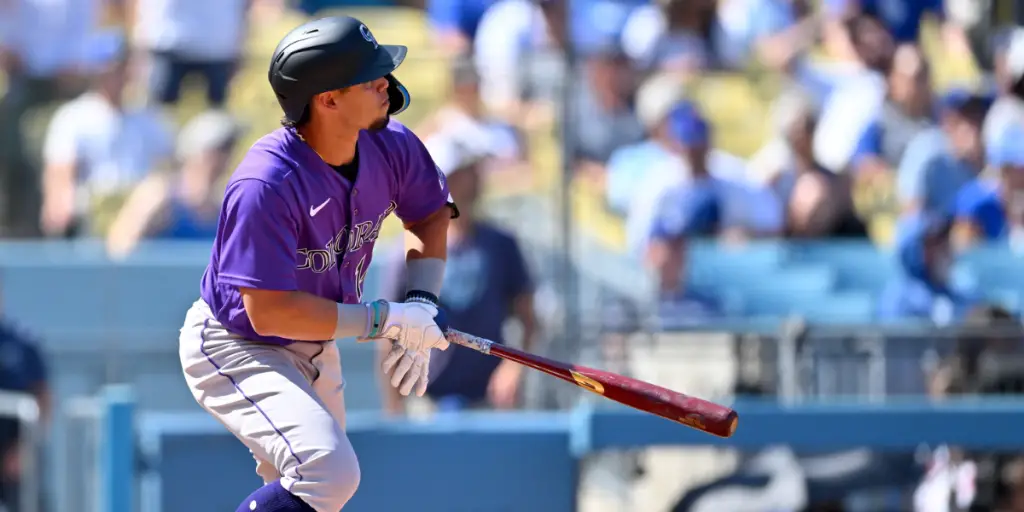 The 21-year-old infielder Ezequiel Tovar is expected to be the next shortstop of the Colorado Rockies. He appeared in nine games to close out the regular season in 2022 but was able to knock his first career home run against Clayton Kershaw in the season finale. He will be one of the most exciting rookies to watch this upcoming season. Some projections have him being a candidate to win the NL ROTY award. His defense has been shown to be elite, but the bat has some catching up to do. This season will be fun, especially if you're a Tovar fan.
Left Field – Kris Bryant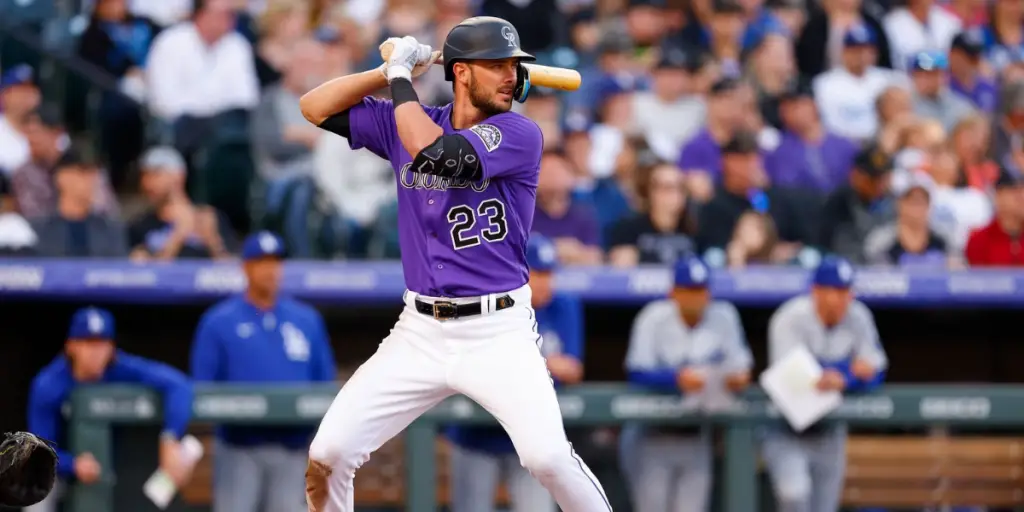 After playing in only 42 games last season due to injuries, Kris Bryant being healthy is a top priority. When Bryant was healthy last season, he put up good numbers. If Bryant can stay off the IL in 2023, we could quite possibly see a much-improved Rockies team compared to last season when the Rockies finished 5th in the NL West with a record of 68-94. We may see Bryant as the DH on certain days, but I expect him to be the everyday left fielder.
Center Field – Yonathan Daza
Yonathan Daza has been one of the best defensive outfielders in the game, especially in center field. Last season, Daza had perhaps his best season in the big leagues offensively. He hit .301 in 113 games with a .349 OBP. He won't get more than a couple of home runs a year, but he will find a way to get on base. Randal Grichuk is also able to play center field.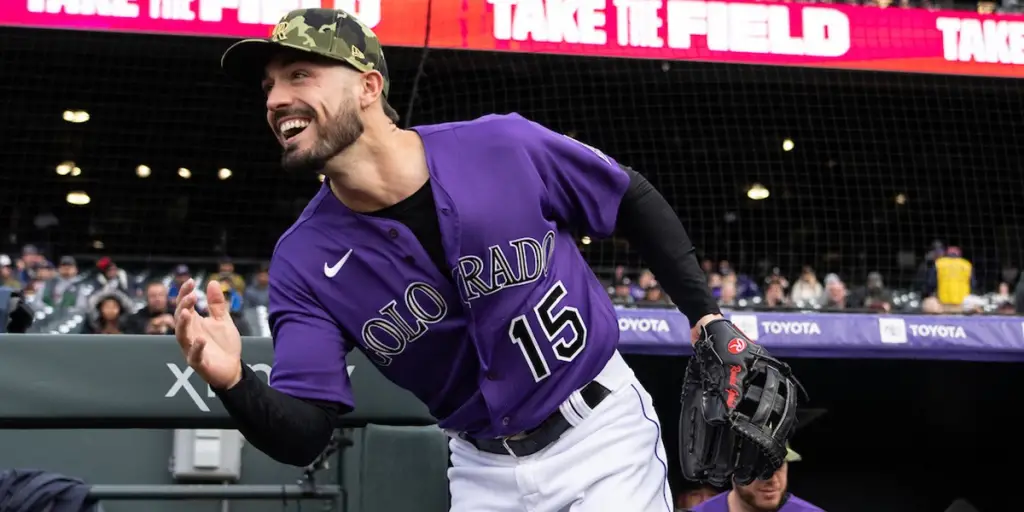 Right Field – Randal Grichuk
With the recent surgery, Grichuk will most likely miss the start of the season. But once healthy, expect to see Grich play in right. He had an "ok" season in '22 but made a handful of great defensive plays in the outfield. Many see him having a bounce-back year in the final year of his contract. To start the season, we might see Nolan Jones, Sean Bouchard, or Michael Toglia man the corner outfield spot until Grichuk returns.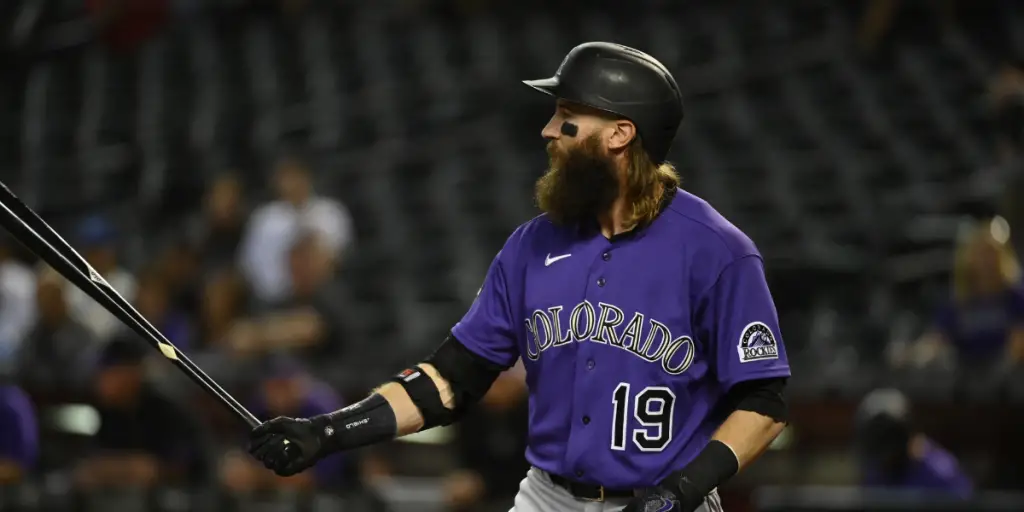 Designated Hitter – Charlie Blackmon
Tonighhhht! See what I did there? Blackmon is entering his 13th year with the Rockies and will likely be the regular DH for the majority of the final year of his contract with the Rockies. There may be days where we will see him play right field, but I think we can agree that those days are fading away. With the defensive shift going away in 2023, we might see somewhat of a resurgence offensively for Charlie. We know how good he was a few years ago. Hopefully, we will see some of that come back into the lineup. Other players we will see as the DH occasionally will be guys like Elehuris Montero, Nolan Jones, maybe Harold Castro, or Randal Grichuk.