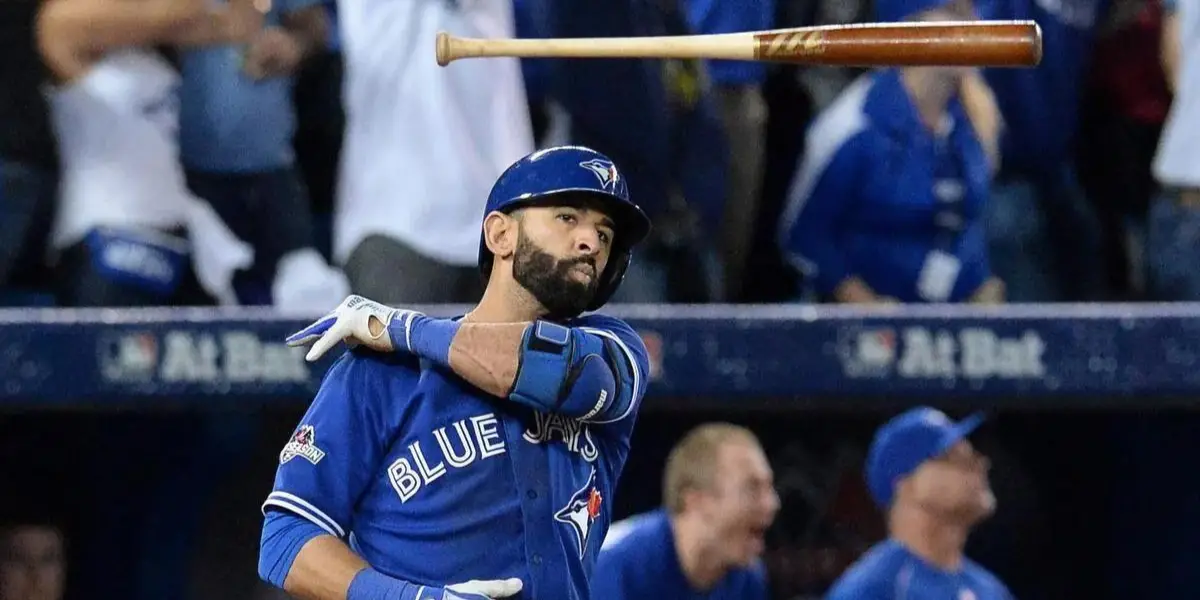 Earlier today, the Toronto Blue Jays announced they are signing former Outfielder Jose Bautista to a one-day contract to retire as a member of the team. Bautista will live in Blue Jays history for his iconic bat flip on a three-run home run in Game 5 of the 2015 ALDS that gave the Blue Jays a 6-3 lead over the Texas Rangers.
Jose Bautista Career By The Numbers
Bautista was drafted in 2000 in the 20th round by the Pittsburgh Pirates. He would make his major league debut on April 4, 2004, for the Baltimore Orioles; in that game, he scored a run as he came into the game in the eighth inning. The next day he came in to pinch hit and got his first career hit; that season, Bautista played for the Orioles, Tampa Bay Devil Rays, Kansas City Royals, and finally, the Pirates. He hit his first career home run on May 13, 2006, with the Pittsburgh Pirates. He would play for the Pirates until midway through the 2008 season. He would then join the Blue Jays, where he played until 2017. In his final season in 2018, he played for three teams playing for the Atlanta Braves, New York Mets, and Philadelphia Phillies. Bautista finished his career slashing .247/.361/.475 with a .836 OPS; he had 312 doubles, 17 triples, 344 home runs, 975 RBI, 1,022 runs scored, 70 stolen bases, and 1,032 walks. His best season came in 2011 when he slashed .302/.447/.608 with a 1.056 OPS; he had 43 home runs, 103 RBI, 24 doubles, two triples, 105 runs scored, nine stolen bases, and 132 walks. Bautista was a six-time all-star, won three silver slugger awards, and finished twice in the top five for MVP voting. It was an excellent career for Bautista, who turned things around once he got to Toronto, and it's a perfect ending for him to retire a Blue Jay.