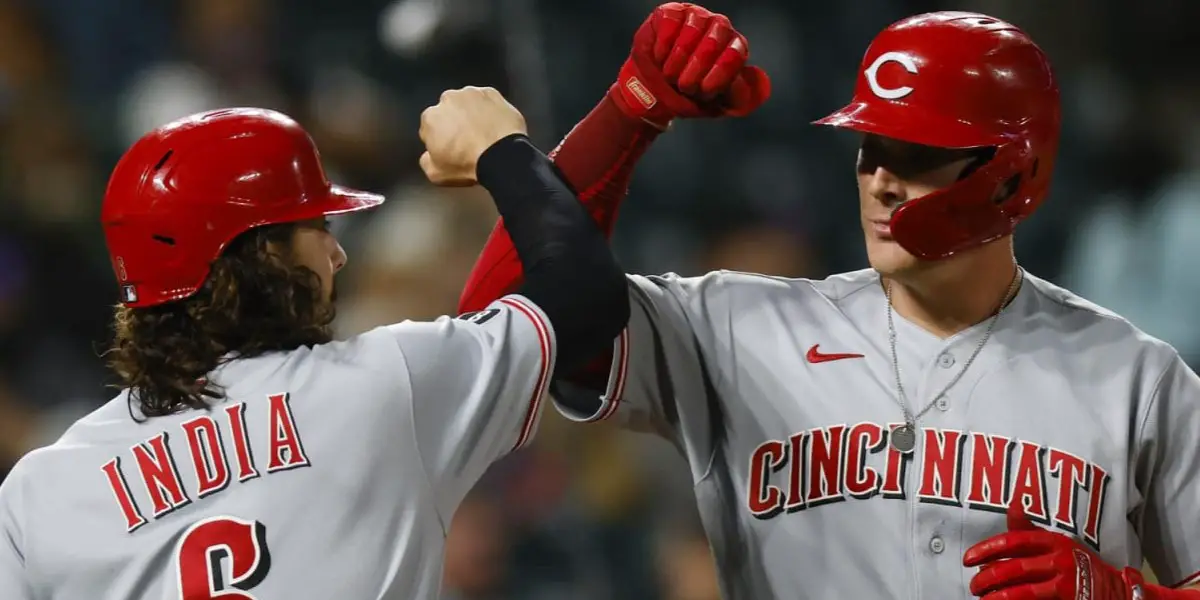 As the baseball world inches closer to Opening Day, rosters have begun to solidify around MLB. The Reds currently have 45 players in major league camp and have started making cuts about every other day.
The team's major top prospects in Elly De La Cruz, Matt McLain, and Christian Encarnacion-Strand, were optioned to the minor leagues earlier this week on Tuesday:
Despite these cuts, which made a few members within the team's fandom rowdy, the Reds have a menagerie of both exciting and young players that will be ready to perform for the ball club throughout the summer.
Anchored by future Hall-of-Famer Joey Votto and with the dynamic duo of Jonathan India and Tyler Stephenson looking to step up into leadership roles, I expect this core to lead the Reds to a rebound season after 2022's paltry 62-100 finish.
The Final 13 Players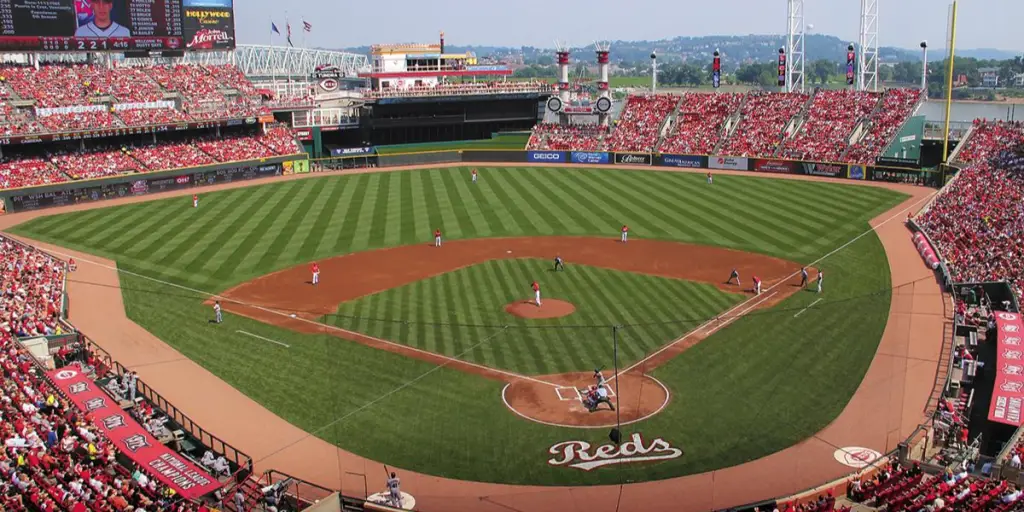 Here is my projection for the 13 remaining spots for position players for the Reds 2023 season:
C: Tyler Stephenson, Curt Casali, Luke Maile
1B: Joey Votto
2B: Jonathan India
3B: Spencer Steer
SS: Jose Barrero
OF: TJ Friedl, Wil Myers, Will Benson, Jake Fraley
UTL: Kevin Newman, Chad Pinder
I expect a lot of those players to get a good amount of playing time, leaving Newman, Pinder, and Maile as bench mainstays. I also see Casali, Friedl, and Benson likely playing five out of every seven days each week, rotating in and out of positions based on handedness, rest days, and matchups.
The Catching Trio
The Reds are opting for a creative setup to their roster, with three catchers that will be making the opening day roster. Per Charlie Goldsmith of the Enquirer, David Bell clarified that the plan is that the Reds' primary catcher, Tyler Stephenson, will catch "Four out of 10 days, with three games in that span at DH and two at first base". This ends up being about 65 games over the course of the regular season for Stephenson at catcher, which I could see rising to about 70 as the year progresses.
Curt Casali returns to his former home in Cincinnati after sometime away between the 2021 and '22 seasons. I expect Casali to be the Reds' main choice at backup catcher, as his bat played well in Great American Ballpark in the past, aside from his slump in 2019. Casali had a home wRC+ of 126 in 2018, 61 in 2019, and 191 during the shortened 2020 season.
Casali is also known to call a great game and graded out really well through Baseball Savant's framing metrics from 2019-2021, with him being in the top 30% of catcher framing runs in 2021.
His framing did dip a bit in 2022 with -2 framing runs, but Casali had to adapt to a new pitching staff halfway through the season. I expect him to bounce back on that front after a full spring to get to know the Reds staff, as well as returning to a familiar coaching staff.
Luke Maile is the final player that makes up the Reds Catching Trio and is a solid defensive catcher with a plus arm but has been lacking in the framing department since the 2018 season. Maile won't give very much value with the bat, so his staying power as a third catcher relies heavily on his arm.
New Additions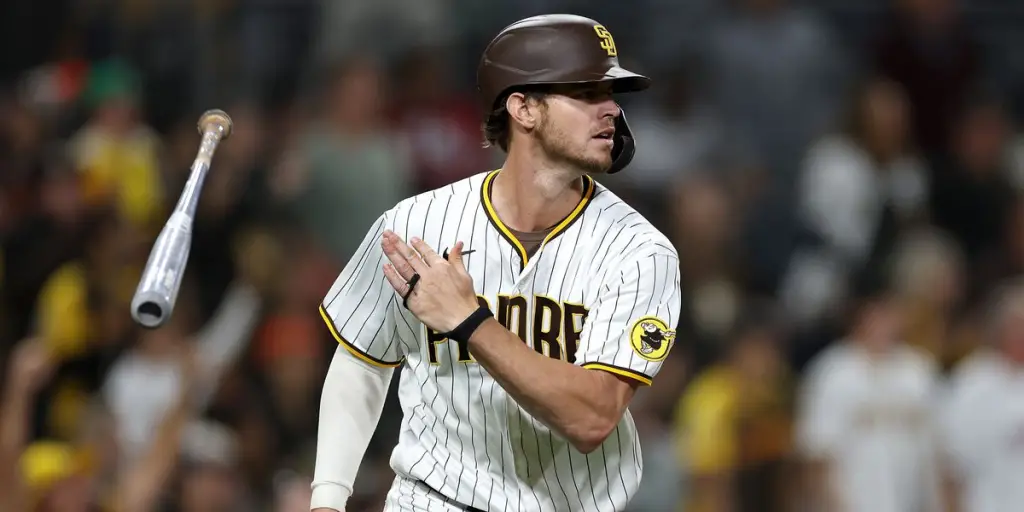 Aside from the two backup catchers, the Reds have four new faces in their lineup since the conclusion of last season. The team signed Wil Myers to a 1-year, 7.5 million dollar deal, signed Chad Pinder to a minor-league deal, traded Dauri Moreta to the Pirates in exchange for Kevin Newman, and traded Justin Boyd to the Guardians in exchange for Will Benson.
Three of these four players will spend most of their time in the outfield, while the outlier in Kevin Newman likely spends most of his time as a utility infielder, with the majority of that time at shortstop.
Will Benson was the former 14th overall pick by the Guardians out of Westminster High all the way back in 2016. Benson was touted for his loud tools: elite speed, good defense, and plus power to all fields. He has trouble making contact at times, as shown by his lifetime .222 minor-league batting average, but he put on an absolute show last season.
Benson came flying back onto the stage in 2022, posting a staggering .948 OPS across just over 400 Plate Appearances for the AAA Columbus Clippers. He also lowered his strikeout rate by over 10%, leading to amazing results. With a hot bat, the Guardians called him up in September, only for him to cool down against major league pitching.
I expect Will Benson to get time in all three outfield spots this year but will have the majority of his time come in Center Field, where his speed can really show itself off. It shines in this clip, where he robbed Rougned Odor of a home run:
The Reds also acquired OF/1B Wil Myers in free agency, as he's looking to prove his worth within the confines of Great American Ballpark and get himself a multi-year deal like Brandon Drury and Nick Castellanos before him.
Myers posted solid numbers for the Padres throughout his tenure in San Diego, consistently hitting for around a 110 wRC+. His above-average bat paired with average defense in the outfield is pretty good for a $7.5M deal, although he hopes to pump those numbers up using GABP to his advantage.
The final member of our new crew is Chad Pinder, who the Reds signed to shake things up in the outfield as a Lefty-crushing bench bat. Pinder has been a below-average hitter for his career but has had a 114 wRC+ for his career against lefties, whereas he's posted a humble 81 wRC+ against right-handed pitching.
Pinder would be a nice change of pace as a good right-handed bat to replace Fraley or Friedl late in a game. He would also be able to take one of their spots in the lineup on a convenient off day while the club faces a southpaw.
Projected Lineups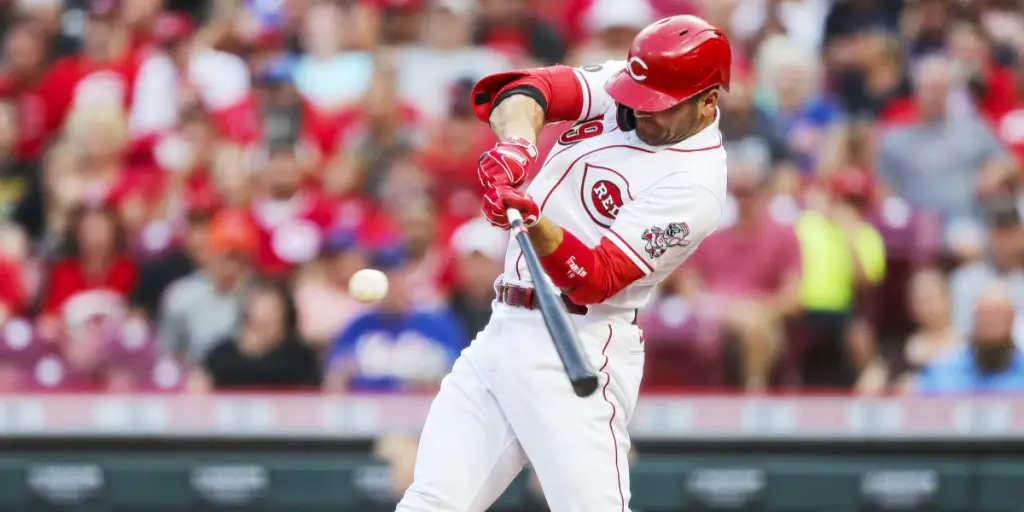 With the Reds hitters and additions covered, let's get into my expected Reds lineups for 2023, both versus right-handed pitchers and southpaws:
Projected Lineup versus Right-Handed Pitchers:
1. Jonathan India (2B)
2. Jake Fraley (DH)
3. Wil Myers (RF)
4. Joey Votto (1B)
5. Tyler Stephenson (C)
6. Spencer Steer (3B)
7. TJ Friedl (LF)
8. Will Benson (CF)
9. Jose Barrero (SS)
Projected Lineup versus Left-Handed Pitchers:
1. Jonathan India (2B)
2. Spencer Steer (3B)
3. Wil Myers (RF)
4. Joey Votto (1B)
5. Tyler Stephenson (DH)
6. Curt Casali (C)
7. Chad Pinder (LF)
8. TJ Friedl (CF)
9. Jose Barrero (SS)
These lineups will vary a lot due to the use of three catchers and the Reds' philosophy of rotating the DH spot in the lineup instead of it being reserved for one or two players. When you turn on a Reds game in mid-April, don't expect to see either of these exact lineups in use, but it's the most likely and most frequent one I expect to see, barring injury or call-ups of minor league talent.
Speaking of that minor-league talent, I expect these lineups to change a lot with the arrival of oft-injured Nick Senzel, who will most likely take Chad Pinder's roster spot once healthy.
I'm also expecting the Reds to make mid-season, post-deadline, and September call-ups with the plethora of prospects held in Louisville and Chattanooga, including but not limited to Elly De La Cruz, Matt McLain, and Christian Encarnacion-Strand, all of who I mentioned at the very beginning of this article as getting cut from big league camp earlier this week.
That does it for all of my roster predictions for the 2023 Cincinnati Reds! Be sure to check out my other articles covering the Starting Rotation and Bullpen to fully detail how I think the 26-man roster will shake out.