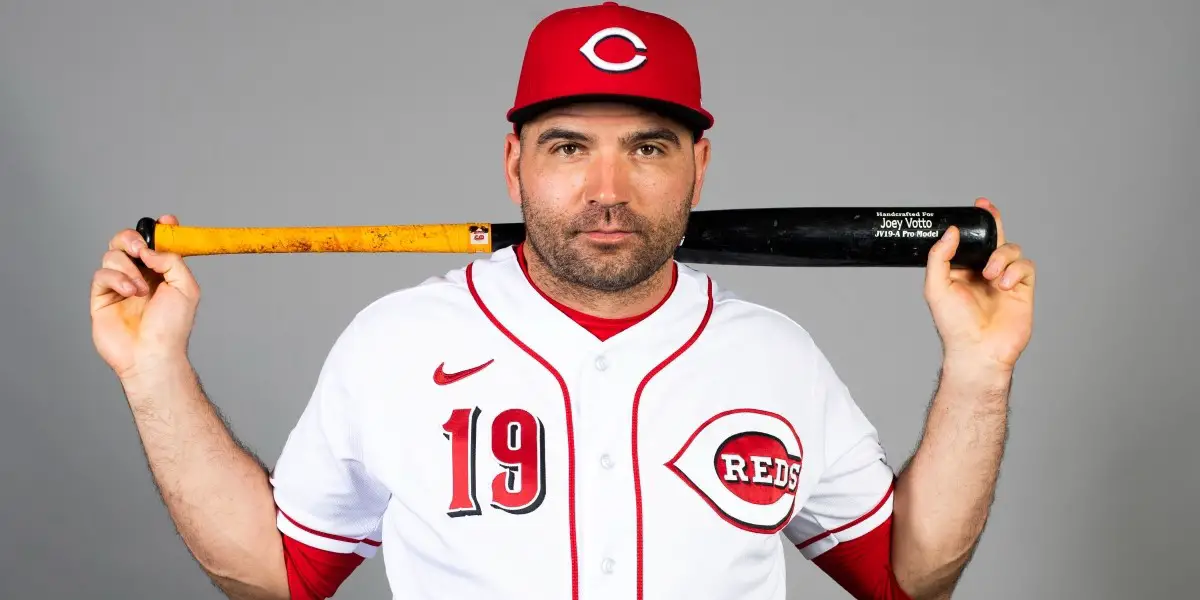 Spring Training is here! The Reds have their first game against the Cleveland Guardians on Saturday the 25th, likely the day this article will be posted. With the Reds having one of the youngest clubs in the league, there's a lot of hope stirring both around the clubhouse and within the Reds fanbase. Future Hall-of-Famer Joey Votto was quoted earlier this week saying the team "will be in a much better place than in previous years."
2022's abhorrent 3-22 start, where the team went on to lose 100 games, is now in the rearview mirror. Last year's ball club was horribly plagued with injuries to the Reds' three best players in India, Votto, and Stephenson.
The team also placed reasonable innings limits on the rookie trio of Greene, Lodolo, and Ashcraft. None of those three pitchers eclipsed 130 innings, with Greene being the highest at 125.
All six of these players will be key components to success for the upcoming season, with their health being the main factor giving me hope. Early bullpens also excite me to see these players during in-game action, especially with the starters' work on their change-ups.
Over the next few weeks, we'll be looking at four main components of the team: The Rotation, Bullpen, Infield, and Outfield. Today we'll be looking at the starting rotation, mainly the two semi-open spots at its back end. In the coming weeks, I'll predict the 26-man roster to come out of Spring Training.
A lot of these positional groups have open spots and room for movement, especially with only nine major leaguers on the Reds' 40-man roster not having minor league options: Luke Weaver, Curt Casali, Luke Maile, Joey Votto, Wil Myers, and Lucas Sims, Buck Farmer, Ian Gibaut, and Luis Cessa.
Starting Rotation Predictions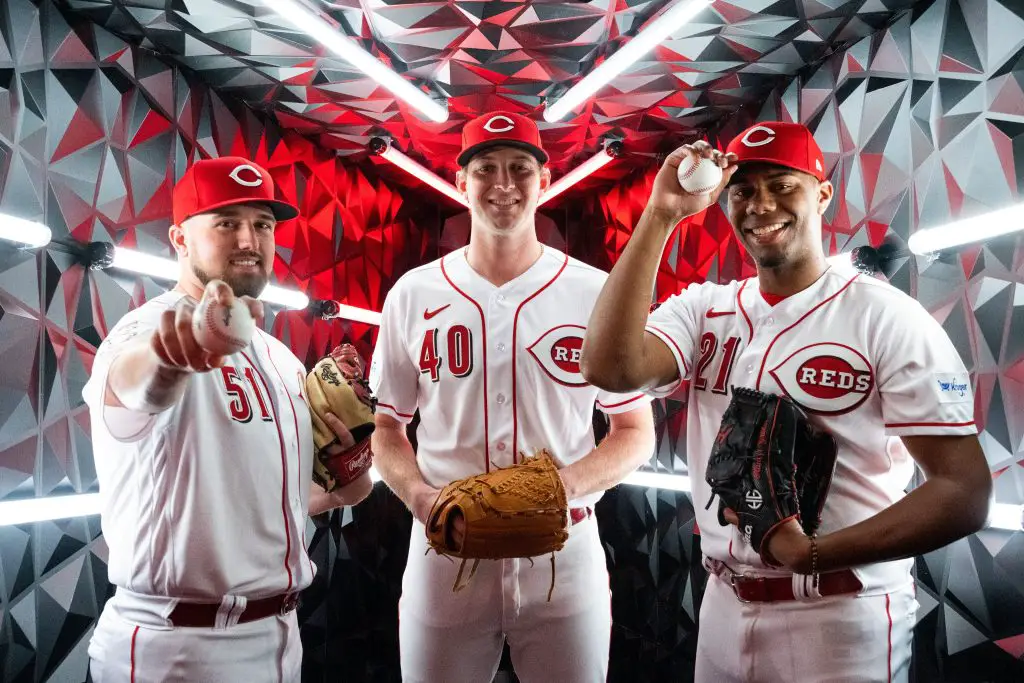 My Prediction for the Reds Opening Day Rotation:
SP1: Hunter Greene
SP2: Nick Lodolo
SP3: Graham Ashcraft
SP4: Luke Weaver
SP5: Brandon Williamson
The starting rotation looks to be a bright spot for this young Reds ball club. Sophomore seasons from Greene, Lodolo, and Ashcraft will likely be the X-factor in the Reds, exceeding their expected win total. Those three players are all locks to be in the rotation on Opening Day, especially after they all showed out during their rookie campaigns.
Luke Weaver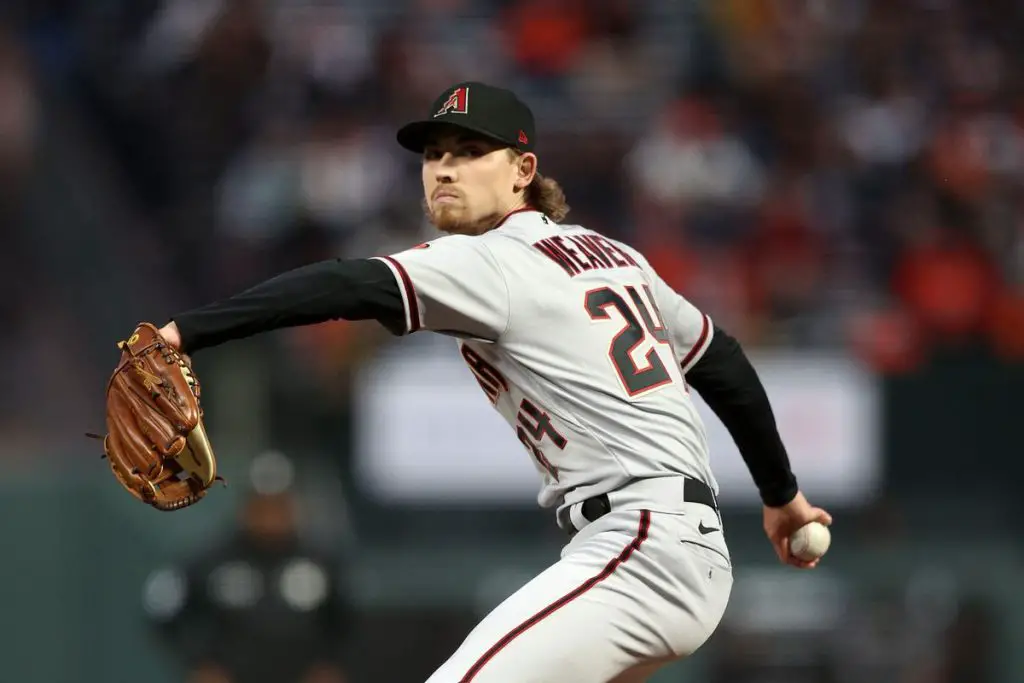 Luke Weaver is an interesting pitcher that the Reds signed to a one-year, $2 Million deal. Last season Weaver pitched 35 innings between Arizona and Kansas City, posting a relatively poor 6.56 ERA. However, it seems he got unlucky with those earned runs, as he also posted a 9.6 K/9, 3.3 BB/9, and .25 HR/9, culminating in a 2.69 FIP.
If you're asking why he got so unlucky, it was most likely due to Weaver allowing a .429 Batting Average on balls-in-play, or BABIP. In a sample size smaller than what most relievers get, Weaver played in two places with big outfields, and some balls just dropped in where the fielders weren't.
While hitting the ball where the fielder isn't is the batter's job, Weaver's peripheral stats point towards positive regression heading into 2023.
Twitter user Reds in Four, who does a great job of showing statistics of Reds players in a digestible form, shows us precisely what Weaver's pitch mix is. Luke Weaver wields a powerful cutter and change-up a handy-away pitches.
With six pitches and five above average on the Stuff+ model, Weaver can be a really useful starting pitcher who holds a firm spot at the back end of a very young and formidable rotation.
Brandon Williamson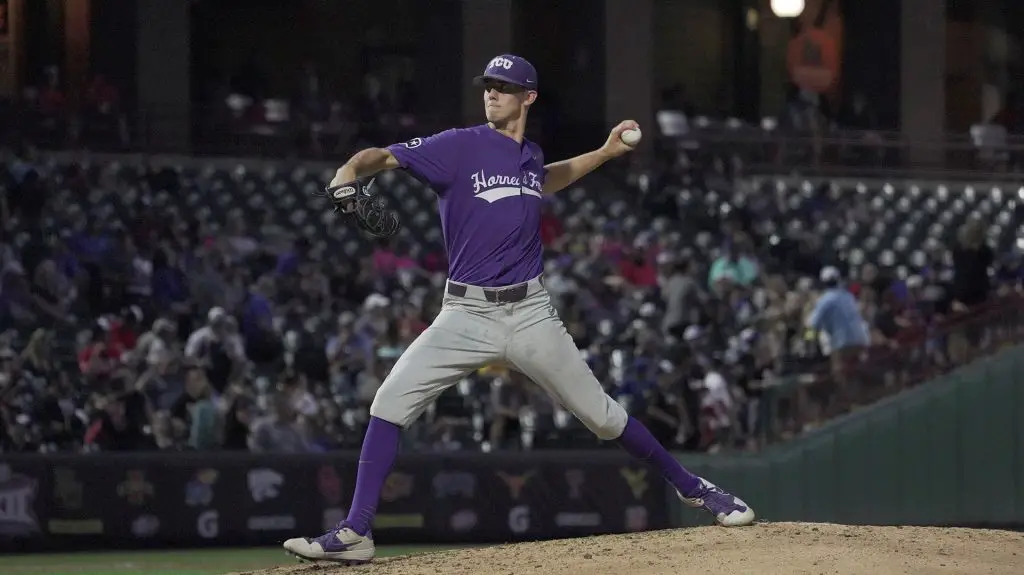 Brandon Williamson has been quite the enigma of a pitcher during the past two seasons he's spent in the minor leagues. He stunned batters during the 2021 season while still in the Mariners' system; he struck out over 13 batters every nine innings between High-A and AA.
Williamson also fell off most publications' Top 100 prospects list due to his struggles last year. During his 2022 campaign, his walks ballooned from three batters per nine to just under six, almost doubling the rate at which he gave the batter a free pasWilliamson's pitches are still very effective, with an elite fastball complimented by two solid breaking pitches in his slider and curveball.
However, Williamson is showing out with an elite fastball complimented by two strong breaking pitches in his slider.
The Reds know Williamson needs to show out to earn a roster spot out of camp, and with his early success, his start on Saturday gives me high hopes. Williamson will get plenty of looks this spring and plenty of opportunities to earn his roster spot. In addition to the hype surrounding him early, his former prospect status gives me more hope for his future.
Two questions immediately pop into my mind for Williamson: Can he get back to his 2021 form, and can he do that while in the major leagues? I think there's still a lot of gas in his tank, and if he cools down the walks, he will get a spot in the rotation out of Spring Training.
Candidates Who Just Missed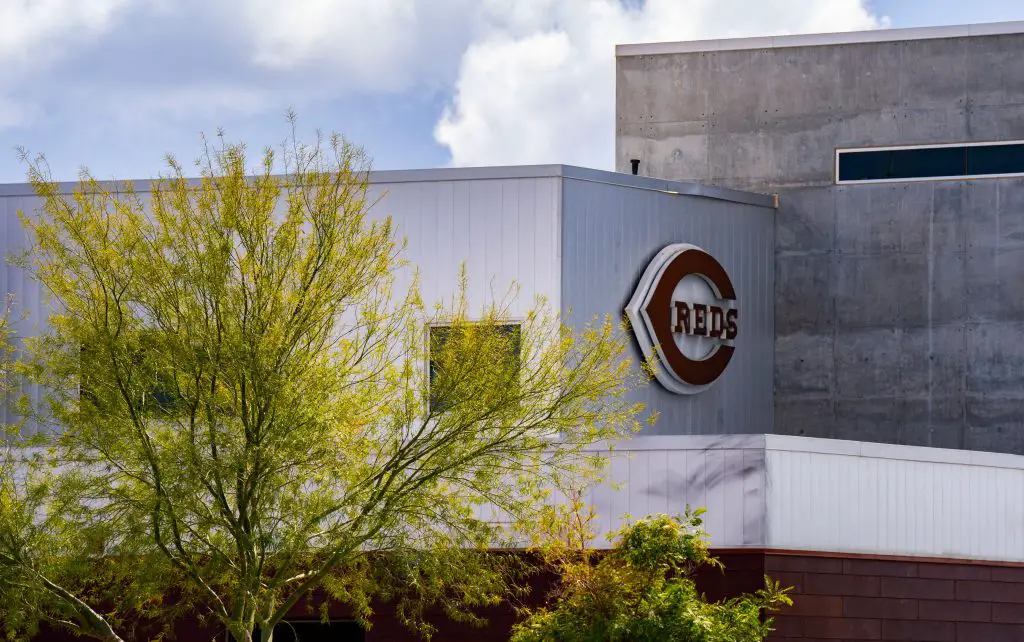 The Reds had Luis Cessa start a handful of games at the end of last season, where he pitched admirably as he was getting stretched out. However, I really do think that his future on the Reds is in the bullpen.
Cessa will likely be the first pitcher out of the bullpen to get spot starts, but since the focus of 2023 is on long-term success and building for future successful teams, I think a younger pitcher like Williamson can and will get the job.
Justin Dunn was also a mainstay in the Reds Rotation during the second half last year but is fighting shoulder discomfort again and, according to Reds Manager David Bell, won't be ready to start the season.
Dunn was out for almost a full season with a shoulder issue between 2021 and 2022 and is doubtful to make it to opening day, and until something gets figured out, not likely to start at all. Dunn never underwent surgery and is someone I'm not hopeful of ever returning to the rotation, especially with his injury history.
Finally, we have Levi Stoudt, who was the main pitching piece that the Reds received in the Luis Castillo trade. Stoudt will likely get a few innings during spring training, but I see him starting the year. Let's get ready for some baseball! In AAA, Louisville, and getting called up either if there's an injury or in the latter half of the season.
With the baseball season finally dipping its toes into Spring Training, the Reds have a ton of decisions to make when it comes to deciding who will make it onto their 26-mw weeks while we try to predict and eventually see who makes it there. Let's get ready for some baseball!