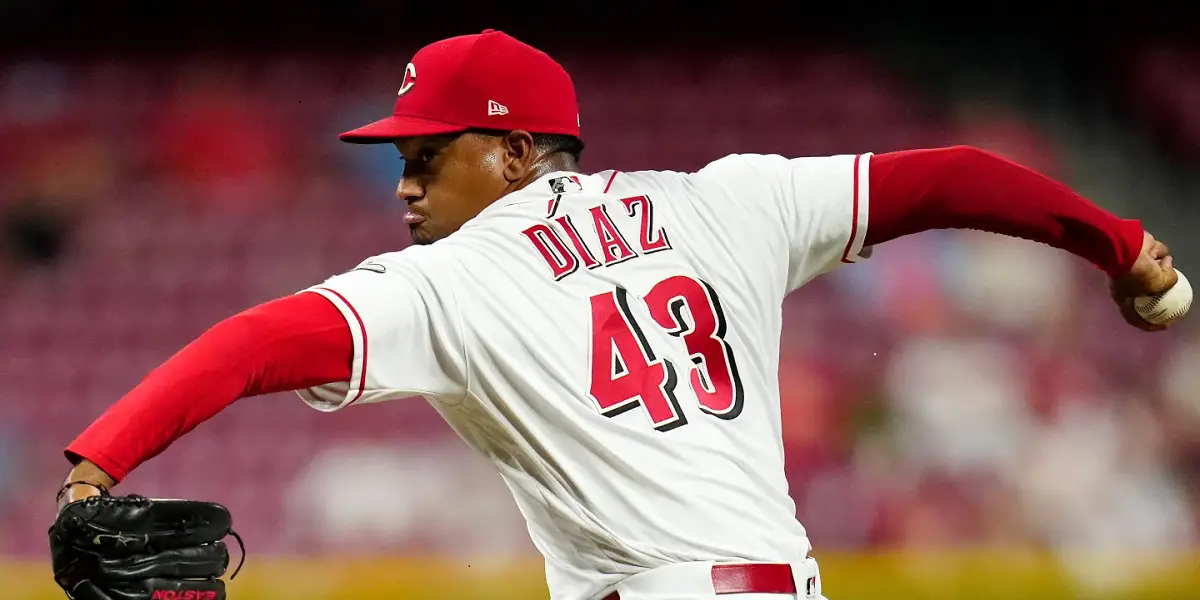 As Spring Training fully begins its stride, the Cincinnati Redlegs are rolling, seeing standout performances from Christian Encarnacion-Strand and Ian Gibaut, both of whom I wrote articles on during the off-season, as well as Matt McLain, Spencer Steer, Jonathan India, Brandon Williamson, and Casey Legumina.
The Reds Fandom has a lot to be excited about heading into this next year, and one expected big strength of the club going into 2023 is their Bullpen. With Alexis Diaz, who had a 1.84 ERA and 11.73 K/9 over 63.2 innings, locking down saves, the Reds have their first true closer since they shipped off Raisel Iglesias for Noe Ramirez prior to the 2021 season.
The Reds Bullpen, like most bullpens, has a lot of room for movement, especially towards the back end, especially since David Bell and the Reds front office have significant interest in adding a second left-handed pitcher to supplement Reiver Sanmartin, who had a lot of success in a bullpen role.
With all of that out of the way, here is my prediction for the Reds' Opening Day Bullpen:
Closer: Alexis Diaz
Swing-Man: Ian Gibaut
Setup: Lucas Sims
Middle-Reliever: Reiver Sanmartin
MR: Luis Cessa
MR: Fernando Cruz
MR: Casey Legumina
Lefty-Specialist: Alex Young
In my opinion, Alexis Diaz, Ian Gibaut, Lucas Sims, and Reiver Sanmartin are the main locks to make the Reds Bullpen coming out of camp.
Sanmartin might still be on the fringe of this group since he still has minor-league options, but having a 2.96 ERA and 3.86 FIP as a lefty out of the Bullpen last season really helps his case. His starter numbers were abysmal, but Reiver Sanmartin will not be starting games in 2023.
Let's take a look at the other pitchers who made this Bullpen, though:
Luis Cessa
Luis Cessa is still in the mix to be in the Reds rotation this season and could definitely still see time as a starter, or even an opener, in April and throughout the season. Cessa will be playing for Team Mexico in the World Baseball Classic and will more than likely be coming out of the Bullpen, hurting his buildup to start in 2023.
Luis Cessa ended the 2022 season as a starter in the Reds rotation, posting a 4.3 ERA and 5.02 FIP. These aren't great numbers. That is the main reason why I think he won't crack the rotation going into the season.
Cessa also is mainly a sinker-slider pitcher but doesn't have a changeup that grades out very well (35/80 stuff per PitchingBot), and likely won't be a very useful pitch during the second or third pass through an order. Luis Cessa is still a very effective pitcher, and I see him being a key asset to the 2023 Reds Bullpen, even pitching two innings at a time if need be.
Fernando Cruz
Fernando Cruz might just be the best story in baseball right now. Cruz made his major league debut at 32 years old as a September call-up last season. He pitched in the minor leagues off and on for ten years, first with the Royals, then the Cubs, and then in the Mexican League. He also spent some time in Indy Ball. Cruz is now pitching in the World Baseball Classic for Team Puerto Rico and threw a scoreless inning on March 8th.
Cruz has an absolutely nasty splitter that has buckled some good hitters early in spring training. In a small sample size last season (14 Innings), he had a 1.23 ERA and a 3.18 FIP while striking out a ton of batters. Despite his age, Cruz has the makings to be an excellent pitcher for the Reds next season and has a great chance to make the ball club out of camp.
Casey Legumina
Casey Legumina has looked very good so far this spring and has two strikeouts in three innings while only allowing one baserunner and no runs. His elite spin rates have been nice to see in live action, and he could make a significant impact on the Bullpen next year.
If you want to read more about Legumina and his rise since being traded from the Minnesota Twins, I wrote an article about him and Ricky Karcher last month here.
Alex Young
The final reliever that I'm predicting to make the roster out of camp is one competing for a spot completely up in the air, the second left-hander. Alex Young is battling against Daniel Norris for the last spot, and so far, Young has the edge.
So far in Spring Training, Young has looked really good. He has six strikeouts through three appearances and hasn't really struggled at all with his command. Young's main competition this spring is with Daniel Norris, who has looked really poor so far in camp, as he really struggled in the split-squad game against the Angels.
Alex Young also looked pretty good last season, sporting a 2.36 ERA and 2.89 FIP last season between Cleveland and San Francisco. Young's FIP stands out to me a lot, as he didn't allow a home run all year, which is crucial if he wants to succeed within the small confines of GABP.