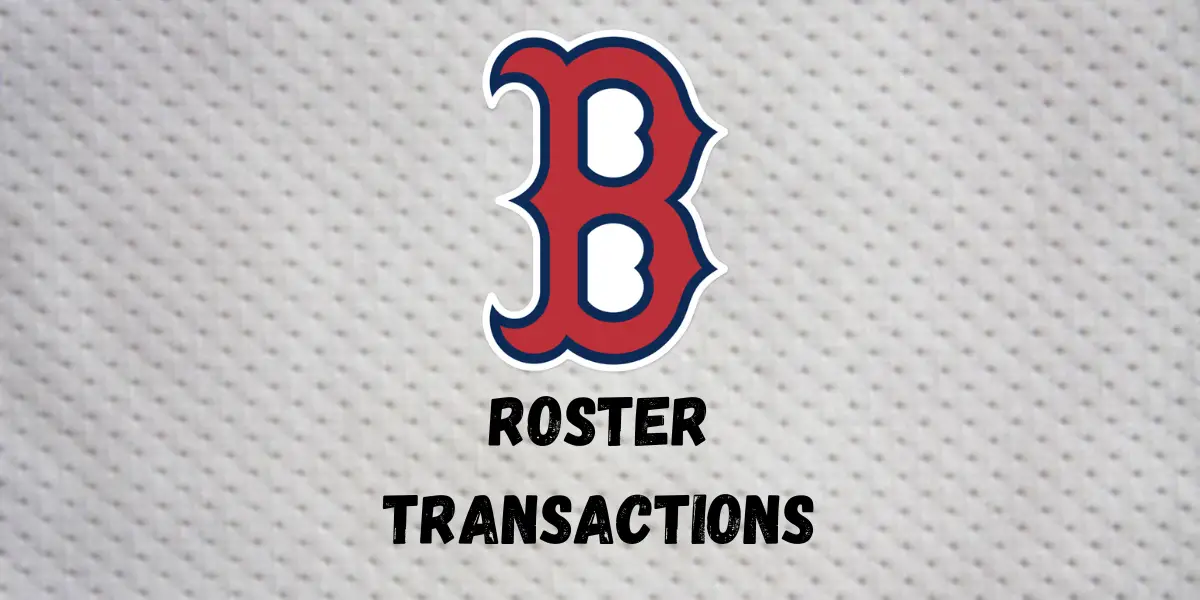 The Boston Red Sox will take on the Detroit Tigers for a three-game series this weekend. The Red Sox are coming off a series win over the Kansas City Royals in which they took three out of four. Before the first pitch of tonight's game, they made the following roster moves that would also affect their starting pitching for game one.
Red Sox Roster Moves
LHP Chris Sale Reinstated from 60-Day Injured List.
LHP Brandon Walter Optioned to Triple-A Worcester.
Roster Moves By The Numbers
Chris Sale
Sale returns to the Red Sox rotation, and it feels like every season it is talked about as him coming back feeling like a trade deadline acquisition. Sale has been out since June 1, and before his injury, he posted a 5-2 record with a 4.58 ERA in 11 starts and posted a 3.69 FIP, a 1.18 WHIP, a 2.3 BB/9, and a 10.8 K/9. He made two rehab starts in Triple-A Worcester, and in those starts, he posted a 0.00 ERA, a 0.94 WHIP, a 2.8 BB/9, and a 14.2 K/9 in 6.1 innings of work. If healthy and really back, Sale could be a massive bonus to this Red Sox team as they try to make a run to October.
Brandon Walter
Walter was on his second stint with the Red Sox but didn't play in any games during his time back in Boston. With the Red Sox this season, he has appeared in six games out of the bullpen; he has a 3.07 ERA, a 3.95 FIP, a 1.43 WHIP, a 2.5 BB/9, and a 5.5 K/9. With Triple-A, he has made 16 appearances, with 13 being starts; he is 1-5 with a 5.74 ERA, a 1.60 WHIP, a 3.9 BB/9, and an 8.9 K/9. With the Red Sox, he