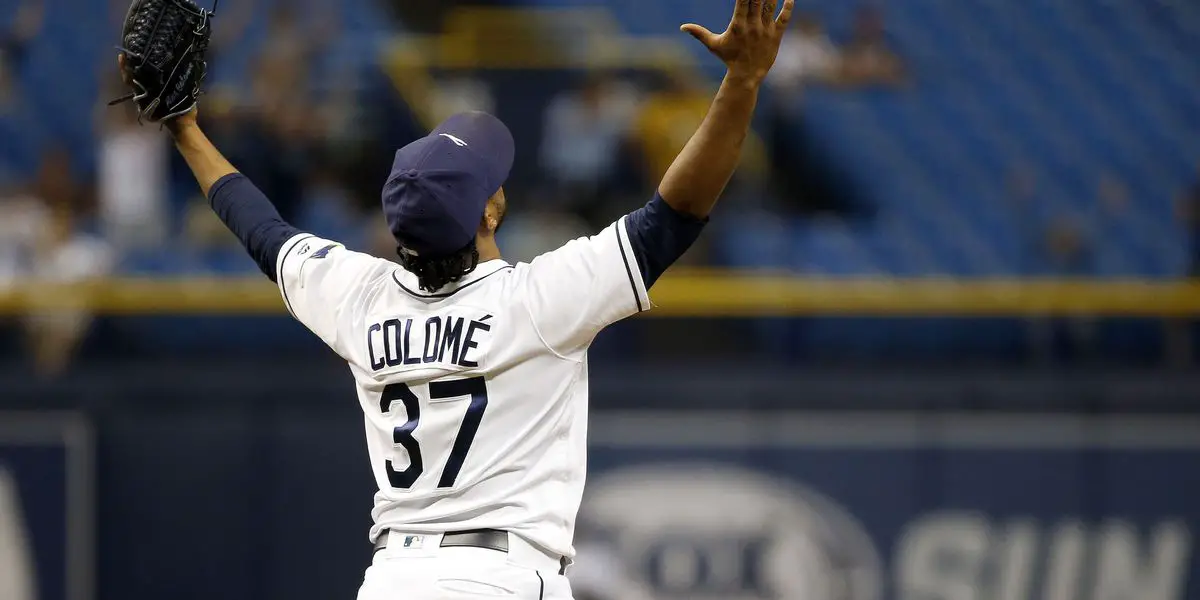 With the Lerner family exploring a potential sale and the Nationals still in the early stages of the rebuild, Mike Rizzo has had to operate throughout the free-agent market with a limited budget. They've targeted veterans on the market who could serve as steady placeholders until top prospects graduate from the minors. The hope also is for these veterans to have a bounce-back season so they can be flipped at the deadline to a contender in return for a prospect to bolster a farm system that continues to go up the ranks. On January 27, the Nationals signed Alex Colomé, another veteran, to a minor league deal.
Alex Colomé was a reliable late-inning force that any team would've loved to have. The Nationals tried to acquire at the trade deadline several times in the latter part of the last decade, but they failed repeatedly. For a good reason, they tried because, from 2016-2020, he was one of the top relievers in the MLB. In 274.2 IP in that time frame, he delivered an ERA of 2.62 (162 ERA+) and converted 138/156 (88.5%) of his save opportunities. Colomé didn't induce many strikeouts (8.9 K/9) compared to other top relievers, but he didn't give up many hits, and he had decent control of the zone, which is shown by his WHIP of 1.107 in that time span. He mainly used an arsenal of 4-seam fastballs, cutters, and changeups to induce weak groundballs(career 46.9% GB rate).
Unfortunately, Colomé has been on a downward spiral since 2021. He had an ERA of 4.15 in 2021, skyrocketing even further to 5.74 last year. One could say his decline was foreseeable in 2019 because his metrics were not good. He did have an ERA of 2.80 in 2019, but a FIP of 4.08 and an xERA of 4.73 showcased that he was lucky in 2019.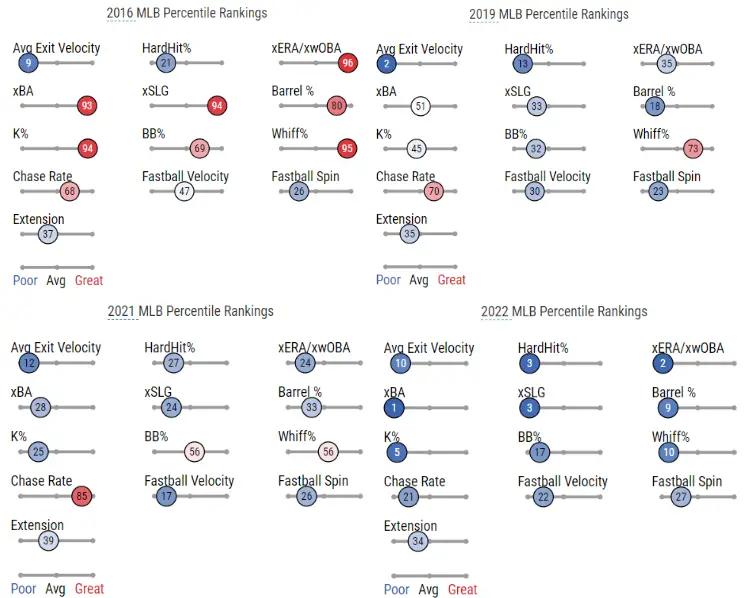 Alex Colomé thrived in most categories when he dominated in 2016, but he struggled in most in 2019 and 2021 and was terrible in all in 2022. The main issue for him has been his control. Last season he allowed 4.2 BB/9, which was way above his career rate of 3.1. Another issue is he's only been throwing a fastball and a cutter; he completely ditched any other offspeed or breaking pitches after 2020. He did reduce the number of times he threw the fastball (29.5% to 15.6%), but it hasn't worked. His velocity on his pitches hasn't decreased, but his fastball has been getting torched over the last two seasons. Batters hit .371 and slugged .532 against in 2021 and hit .529 and slugged 1.059 against it in 2022. Alex Colomé and the Nationals will hope 2022 was just a bad aberration, but for him to bounce back, he'll have to improve his control and add another pitch to his arsenal.
It would be nice if Alex Colomé returned to his pre-2021 form so he could be flipped at the deadline, but that's unlikely. Kyle Finnegan, Carl Edwards Jr., Mason Thompson, and Erasmo Ramirez all thrived last year, so they'll be the top options for the late innings. So if Colomé gets a spot on the roster after Spring Training, him just replicating his 2021 numbers will serve the Nationals well to be used in the middle innings. The Nationals still have a lot of young pitchers. It has been an injury-prone staff over the last few seasons, so Colomé's experience and healthy track record will prove valuable throughout the season. It's important to remember he was signed to a minor league deal, so the Nationals will be happy with anything they get out of him.