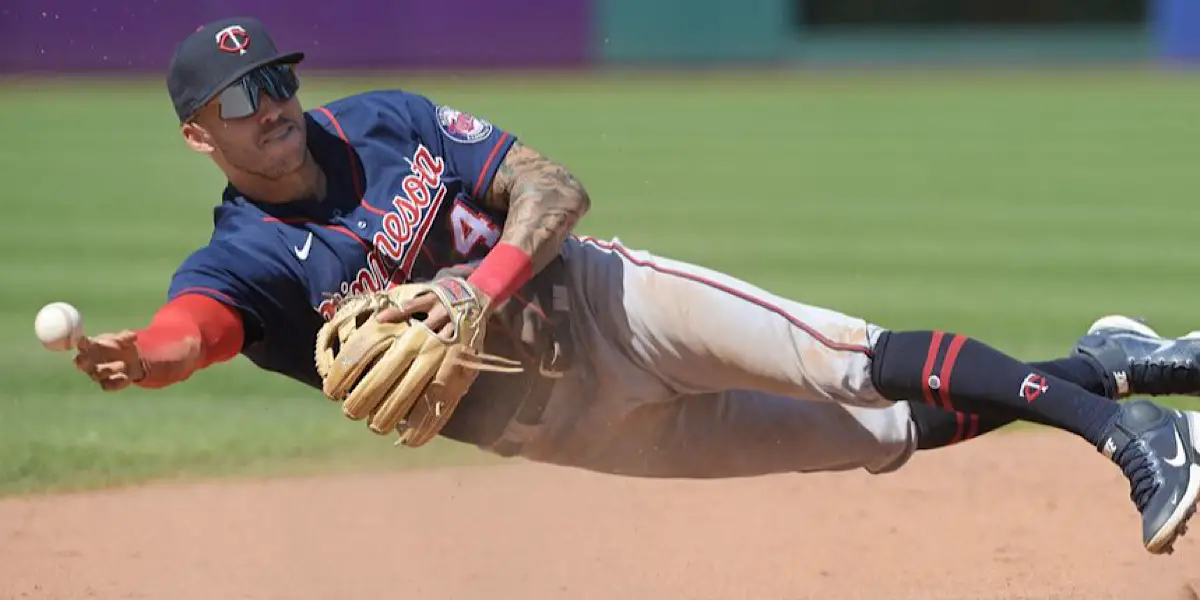 Part five of a six-part series breaks down the regular season win probabilities of the American League Central. Last year the Cleveland Indians were a big surprise. What does 2023 bring?

Chicago White Sox
2022 was supposed to be the year the White Sox broke out. With stars up and down the lineup, five veteran starting pitchers, and an all-star closer, The AL West was theirs for the taking….then the season started. Lucas Giolito and Lance Lynn had down years, and Yasmani Grandal, Luis Robert, Yoan Moncada, Tim Anderson, and Eloy Jimenez all missed significant time to injuries. Even when healthy, Moncada and Grandal were awful at the plate, and a healthy Jose Abreu saw his home run total cut in half.
So what did they do to make sure 2023 is better? Nothing. Less than nothing, actually. Jose Abreu went to Houston as a Free Agent, and Johnny Cueto, Josh Harrison, and AJ Pollock followed him out the door.
The only additions this winter were Mike Clevinger, who is under investigation for off-field issues, and Andrew Benintendi, who, after one decent season in an otherwise mediocre career, was given a $75 million deal.
Benintendi plays the game with the passion of a five year old forced to eat brussels sprouts, and even if he is passable, the lineup is still two players short.
After 30 years in the front office, one has to wonder if VP Ken Williams has compromising photos of owner Jerry Reinsdorf.
Despite the disappointing, injury-plagued year, the Sox managed to win 81 games last year. The line for 2023 is set at 87.5 wins.
Sure, it's possible that Robert, Moncada, Benintendi, and Anderson stay healthy and live up to their potential, but that's too many "ifs" for me. The pick: Chicago White Sox to win under 87.5 games

Cleveland Guardians
Terry Francona is a wizard. Taking a team ranked 29th in home runs and with one of the lowest payrolls, he managed those kids to a 92-win season and had the Yankees on the brink in the ALDS.
The Guardians have a very talented, young rotation, ditto with the bullpen, of course, Jose Ramirez, and a bevy of prospects almost ready for the bigs.
Cleveland is never going to go out and spend money, but perhaps they can deal from their deep prospect pool and bring in a couple of bats to help Ramirez.
The only significant addition is Josh Bell, and they lost almost nobody this winter. They are rolling the dice, hoping that they can repeat 2022.
If Steven Kwan, Andres Gimenez, and Amed Rosario can produce like last year, anything is possible with that solid pitching staff.
Too many things went right in 2022. I don't see how they can be that lucky again, but they will compete for the division. They won't win 92 games, and the line is set at 86.5. The pick: Cleveland Guardians to win just under 86.5 games and finish at or near the top of the division.

Detroit Tigers
Al Avila spent over $200 million last winter to bring in Eduardo Rodriguez and Javier Baez to bolster a young team that just needed a little veteran help to take steps forward…..and he was promptly fired when both of those signings blew up in his face.
New GM Scott Harris now has to continue the seven-year rebuild. He opted to trade any useful bullpen arms for prospects, and he is counting heavily on Spencer Torkelson and Riley Greene to develop into franchise players.
Harris did bring back Matt Boyd after a year in Seattle, and the hope is that he and other young arms can stay healthy.
The future isn't completely bleak in Detroit, but really the only reason to watch the Tigers this year is to catch Miguel Cabrera's swan song.
They won 66 games last year, and the line is set at 70.5 wins for 2023. I think some prospects develop, and Rodriguez bounces back a bit. The pick: The Detroit Tigers to win over 70.5 games, but don't get too excited, Tigers fans. I'm thinking 71-73 wins.

Kansas City Royals
After back-to-back World Series appearances in 2014 and 2015, the Royals fell to .500 for two seasons after and are now entering year six of a rebuild.
The Royals didn't make any big splashes this winter but opted instead to bring in a few veterans to supplement the young talent.
Zack Greinke is back for a 20th and, likely, final season. Aroldis Chapman, Jordan Lyles, and Ryan Yarbrough were signed to support young guns Brady Singer, Brad Keller, and Daniel Lynch.
Bobby Witt Jr is still one of the most exciting future stars in the game, Vinnie Pasquantino was a revelation last year, and of course, Salvador Perez is still the rock behind the plate.
Despite this long, boring rebuild, this team feels like it's moving in the right direction.
The young Royals will go as far as their young rotation takes them. They should take a step forward and improve on last year's 65-win, last-place finish. Vegas set the line at 69.5 wins. The pick: Kansas City Royals to win just over 69.5 games and will be a lot of fun to watch.

Minnesota Twins
Miraculously, Carlos Correa fell back into the Twins' lap this winter. Sure, there is a risk, but they are as familiar with Correa as anyone and only had to commit to six years. That's a huge win.
Gary Sanchez and Miguel Sano are gone… that's also a huge win.
Minnesota sold high on batting champ Luis Arraez and got Pablo Lopez, Brought in a catcher who can actually catch a ball in Christian Vasquez, and took a chance that the banning of the shift helps Joey Gallo return to the version the Texas Rangers had.
Not a bad offseason for a fairly frugal team, but they are still a power-hitting first baseman short. A healthy Byron Buxton and the return of Kenta Maeda should help the 2023 Twins improve on their 78-win season of last year.
Adding Maeda and Lopez to Sonny Gray, Tyler Mahle, and Joe Ryan gives them the arms needed to win.
The line is set at 84.5 wins. This seems very attainable. The pick: Minnesota Twins to win over 84.5 games and challenge the Guardians for the division crown.

AL Central Best Bet: The Twins have the 3rd best odds to win the division at +300. That seems like the pick. If that doesn't excite you, maybe the Royals to win the division at +1100 will.