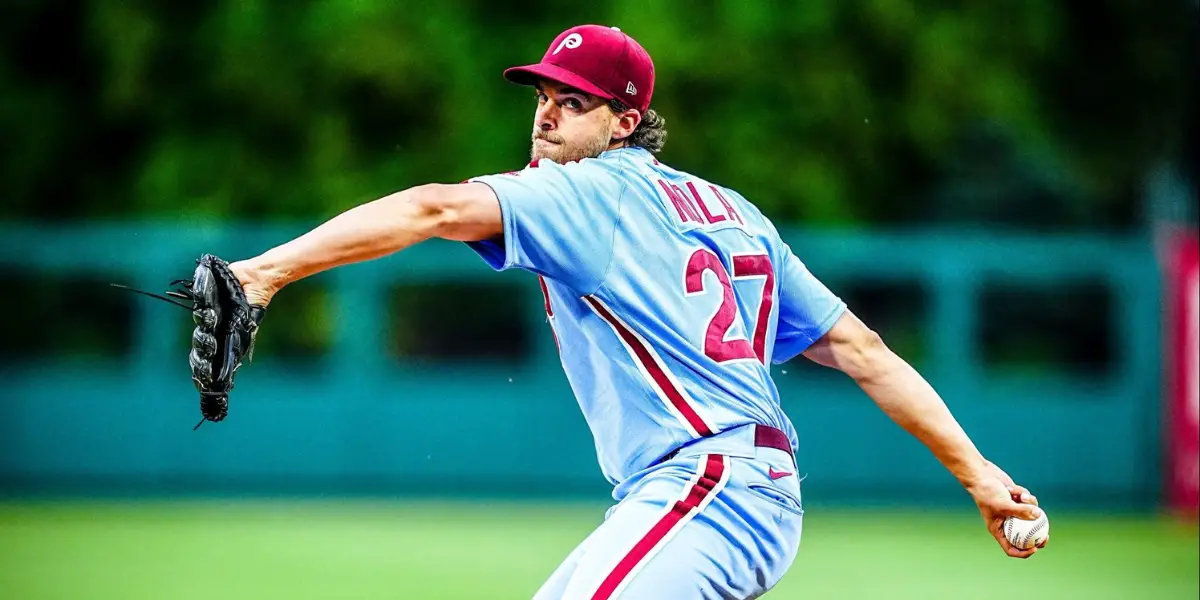 Aaron Nola has been the cornerstone of the Phillies since 2015, being the longest-tenured current Phillie and beloved by fans and teammates everywhere. Nola was arguably the best player on the Phillies while they were rebuilding, and he's still just as talented. In this article, we're going to dive into why the Phillies need to re-sign Nola. Let us know your thoughts in the comments!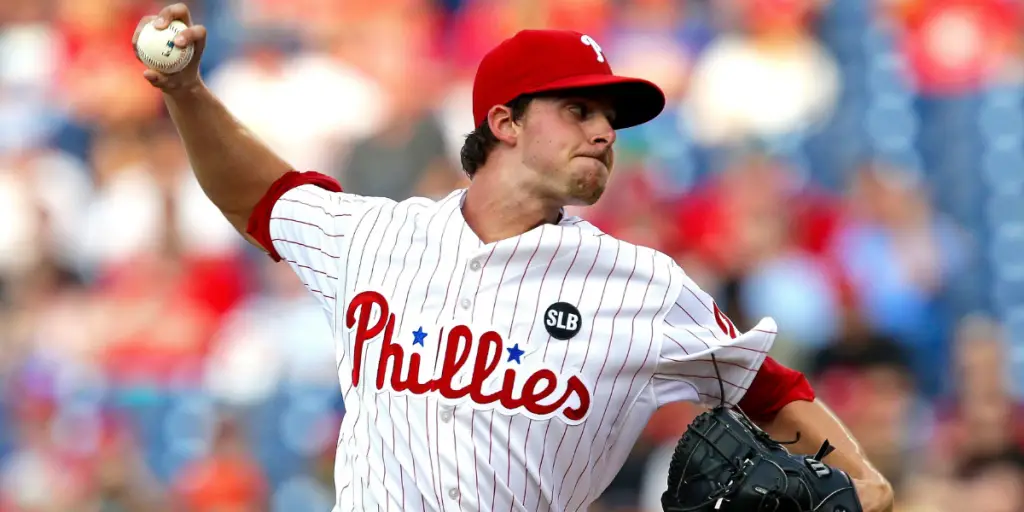 In 2015, Aaron Nola's rookie year, the 22nd-round pick showed huge spurts of potential for the Phillies, posting a 3.59 ERA with 68 strikeouts and 19 walks in 77.2 innings. The Phillies were the worst team in baseball, finishing 63-99, the worst Phillies record since 2000. However, Aaron Nola was a lone bright spot, showing flashes of elite stuff and rare control. Nola became the Phillies' ace after just one year and never looked back.
Nola's best season was undeniably in 2018, in which he posted a 2.37 ERA, with 224 strikeouts and 58 walks in 212.1 innings, finishing 3rd in NL Cy Young voting (Jacob deGrom, Max Scherzer). Nola was already respected as a good starting pitcher by this time, but he absolutely opened some eyes in 2018. Since that season, Aaron Nola has been consistently a top pitcher in the NL, yet he never gets the respect he deserves. The same people who think Nola is "overrated" and inconsistent are the same people who say Max Scherzer is a generational, hall-of-fame pitcher. Now, we're not knocking Scherzer at all; he's one of the best starting pitchers of the last decade, but just take a look at these numbers:
Aaron Nola is that good, and nobody wants to talk about it.
2022 was the most successful year of Nola's career, having arguably the best season he's had since 2018, posting a 3.25 ERA with 235 strikeouts and 29 walks in 205 innings. That K/BB ratio was among the league's best. Nola also helped lead the Phillies to the postseason for the first time in 11 years, and eventually, a World Series, in which Nola had the luxury of starting Game 1, an eventual Phillies win. Although Philadelphia would eventually lose the 2022 World Series, it was still an unbelievable season, backed by the elite pitching of Aaron Nola.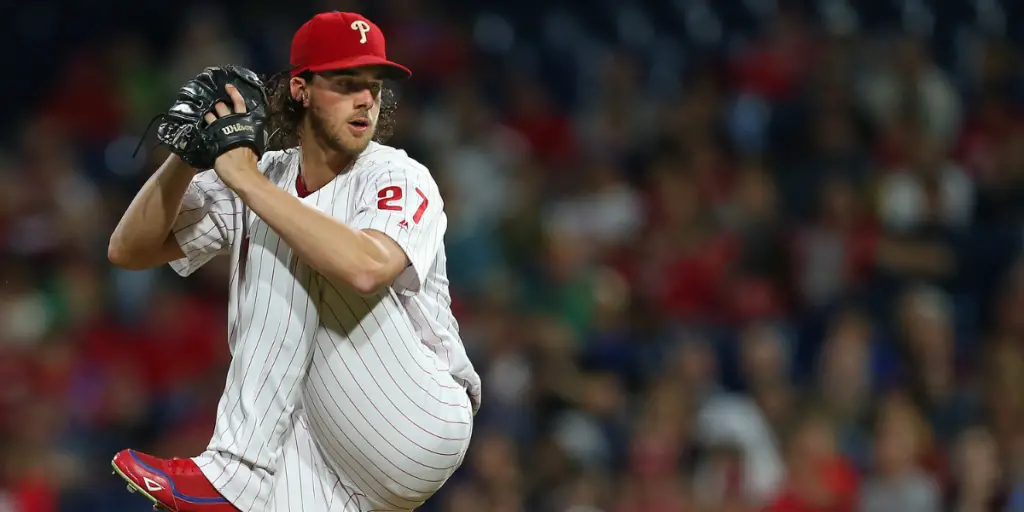 Now, the reason you're all here. Let's talk about what we hope to be an Aaron Nola extension. First, the reasons Philadelphia should re-sign him. Nola is a part of one of the best starting pitching duos in all of baseball in Philadelphia, alongside Zack Wheeler, and breaking them apart would not be smart for the future of the franchise. Nola, as we mentioned earlier, is also the longest-tenured Phillie on the 2023 roster; fans love this guy. Nola is also a fantastic locker room guy, and we believe he will be a perfect mentor to future ace Andrew Painter. Now, the contract:
We believe Nola will sign a deal close to the one that fellow ace Carlos Rodon signed with the Yankees this offseason, six years, $162,000,000 ($27,000,000 AAV). This may not be the most team-friendly deal, but Aaron Nola is absolutely worth the money. Aaron Nola is only 29 years old (Rodon is 30) and looks to be an elite pitcher for years to come. Pull the trigger, Dave, and give Nola the contract he absolutely deserves.