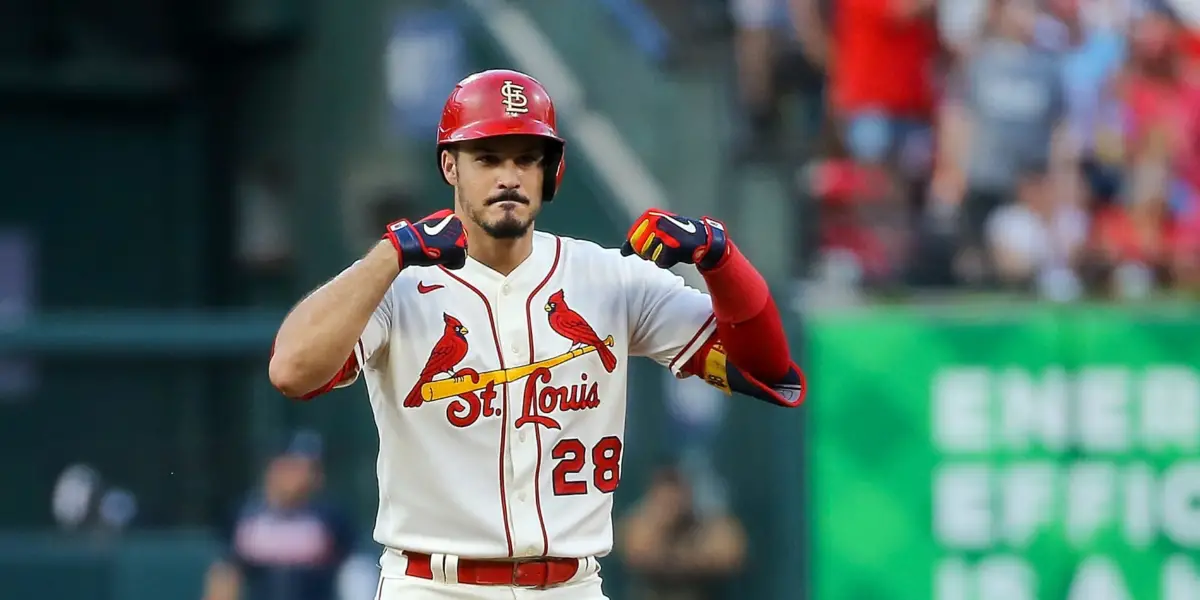 Maybe the most stacked position in baseball; third base is full of absolute superstars. Some players outside the top 5 could be top 3 on other lists. That's how loaded this position is. The anchor of the defense in the infield and is usually one of the best hitters on every team. It was so hard to rank only ten players for 2023, but we did. Let us know your thoughts in the comments!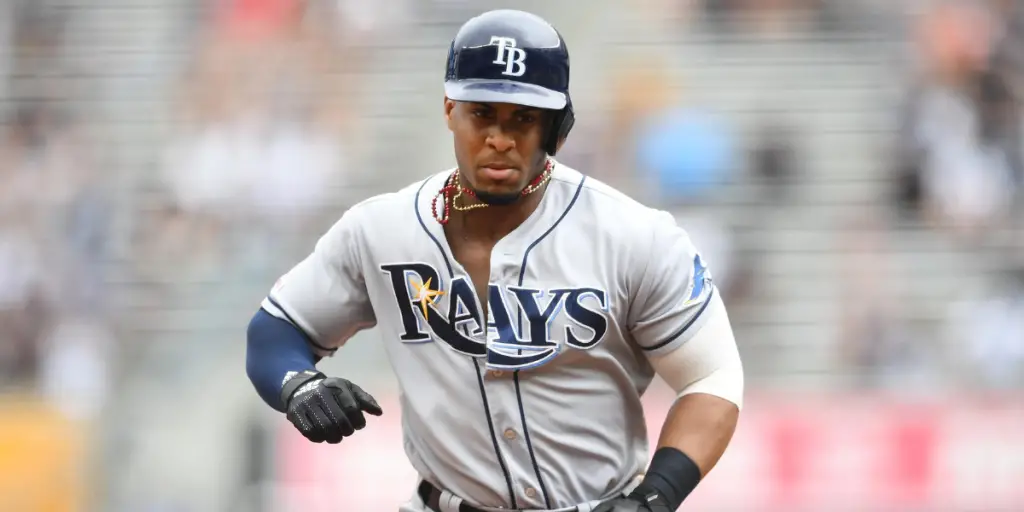 Honorable Mentions:
Ke'Bryan Hayes – Pittsburgh Pirates
Although he's one of the best fielding third basemen in baseball, 25-year-old Ke'Bryan Hayes hasn't shown his full potential at the plate yet. In 2022, Hayes posted a below-average .659 OPS (87 OPS+) in 560 plate appearances. If Hayes can play to his full potential at the plate in 2023, he automatically skyrockets up this list, but we're not too sure that will happen. Regardless, Hayes will continue to bring elite defense at the hot corner, putting him as an Honorable Mention.
Brandon Drury – Los Angeles Angels
Brandon Drury is one of those players where you don't know what you will get out of him. Before Drury was traded to the Padres in 2022, he posted a .855 OPS (128 OPS+) with 20 home runs and 20 doubles in 385 plate appearances, but once he got to San Diego, his numbers dropped to a .724 OPS (109) in 183 plate appearances. If the Angels can get the Drury we saw in Cincinnati, they're in for a treat. But we're not sure that's the Brandon Drury we see in 2023.
Yandy Diaz – Tampa Bay Rays
Yandy Diaz is coming off the best year of his career in 2022, in which he posted an .824 OPS (143 OPS+) with 33 doubles in 558 plate appearances. The problem is Yandy Diaz is an awful defender, so Tampa Bay has him at DH. Even though that's the smart thing for Tampa Bay to do, it hurts his ranking on this list. While he may be better at the plate than some of the guys we ranked in the top 10, they're all far better fielders. The production Diaz brings to the plate gets him here.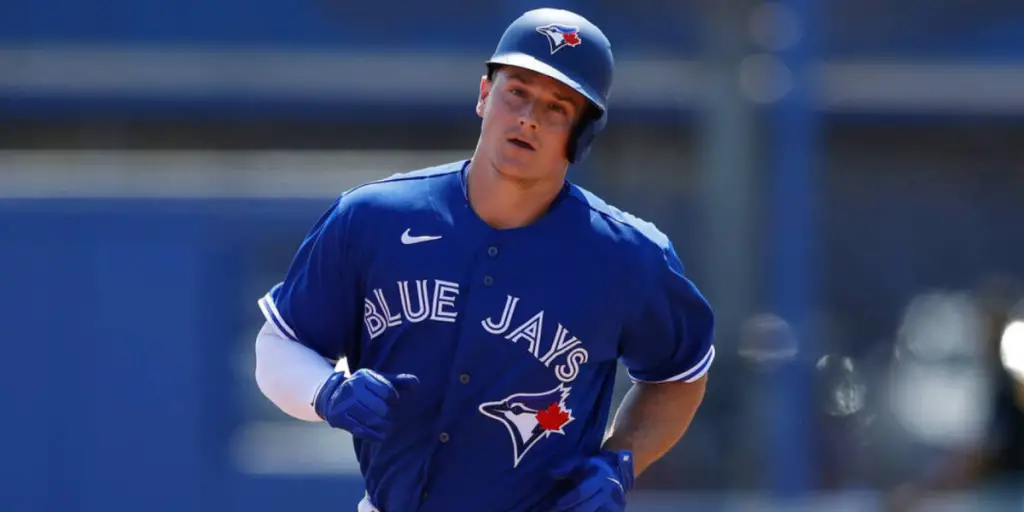 10. Matt Chapman – Toronto Blue Jays
Matt Chapman is a prime example of elite fielding. While his bat was above average in 2022, posting a .757 OPS (115 OPS+) with 27 home runs and 27 doubles in 621 plate appearances, his fielding was even better. However, we do expect some regression from Chapman in 2023. Entering his age 30 season, Chapman might still be a great baseball player, but he won't be better than the nine guys above him. Playing the hot corner for a hopeful contender is hard, and Matt Chapman won't let down in 2023 for Toronto.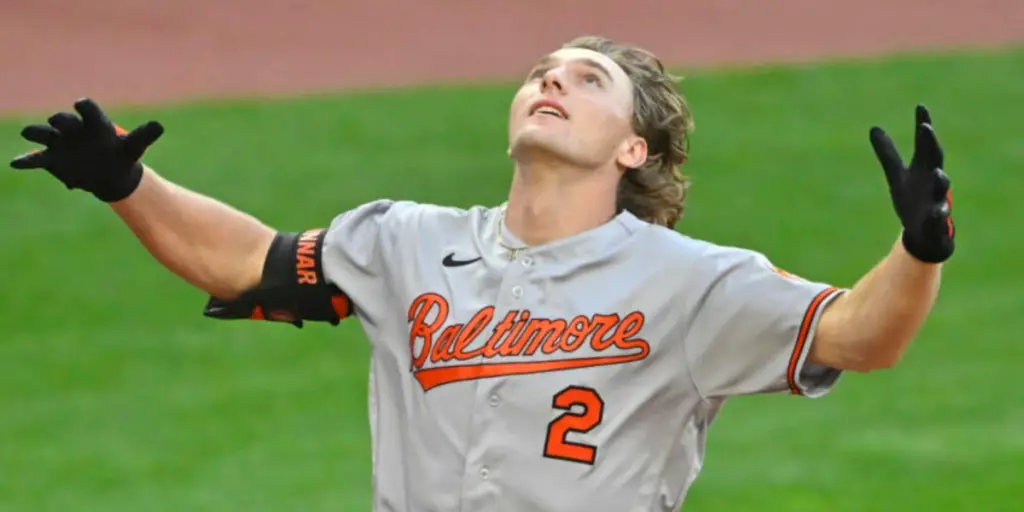 9. Gunnar Henderson – Baltimore Orioles
Gunnar Henderson had a short time in the majors in 2022, but boy, was he good. In 132 plate appearances in 2022, Henderson posted a .788 OPS (123 OPS+) while showcasing a great glove at third base. Henderson has the keys to third base in Baltimore for the foreseeable future, and he will make the most of it. Alongside superstar sophomore catcher Adley Rutschman and the best baseball farm system, the Orioles may have the brightest future in the sport. Don't be surprised if Gunnar Henderson is an all-star in 2023.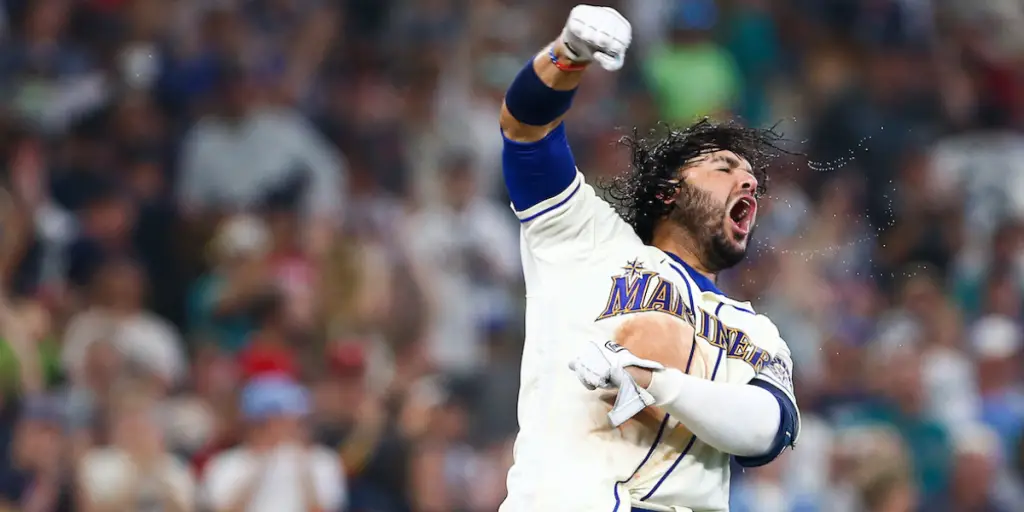 8. Eugenio Suarez – Seattle Mariners
Eugenio Suarez is one of those players that doesn't pop out in the box score but makes a huge impact on the field. In 2022, Suarez posted a .791 OPS (129 OPS+) with 31 home runs and 24 doubles in 621 plate appearances, which is one of the best seasons of Suarez's lengthy career. At age 31, Suarez has found a new leaf as a part of a young, up-and-coming Seattle Mariners team and will be a huge piece in their goal to contend in 2023.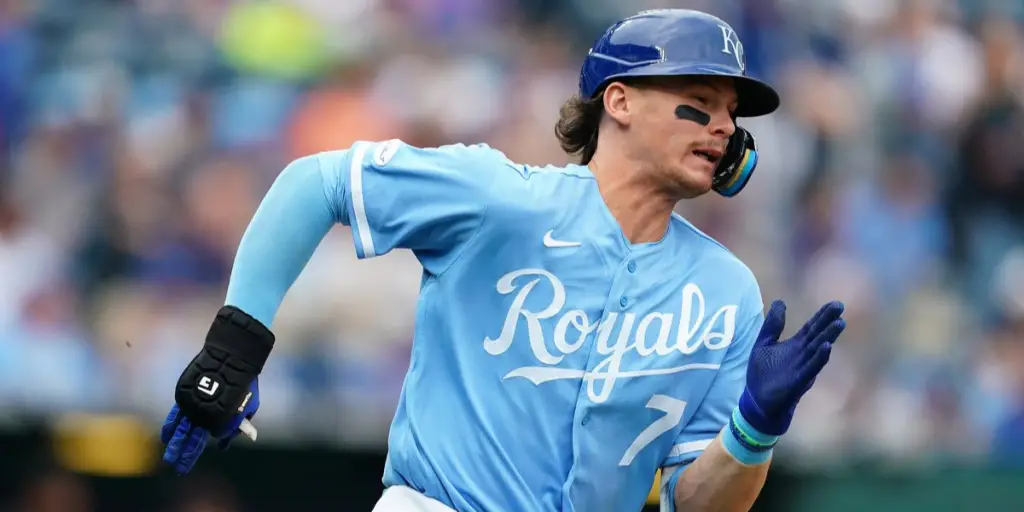 7. Bobby Witt Jr. – Kansas City Royals
The 22-year-old phenom had an underwhelming rookie year, posting a .722 OPS (102 OPS+) with 20 home runs and 31 doubles in 632 plate appearances. While Witt Jr. was a below-average defender in 2022, we expect that to change, along with a giant leap at the plate. Kansas City isn't on track to win many games in 2023, but don't let that fool you. Bobby Witt Jr. will go under the radar in 2023 and be the best hitter on this Royals team and could potentially be an all-star in his sophomore season. This kid was the #1 prospect for a reason. When he reaches his full potential, he's going to be scary.
6. Alex Bregman – Houston Astros
This is where we start to get to the elite-level third basemen. After an injury-riddled 2021, and a shortened 2020, Alex Bregman finally got another full season under his belt in 2022, posting an .820 OPS (133 OPS+) with 23 home runs and 38 doubles in 656 plate appearances. Bregman also had a meager strikeout rate (11.7%) in 2022. Bregman showed that he's fully back and that people should be scared. In 2022, Bregman helped lead the Houston Astros to yet another World Series win, showing how valuable a healthy Bregman can be. Expect more of the same from the 2x all-star in 2023.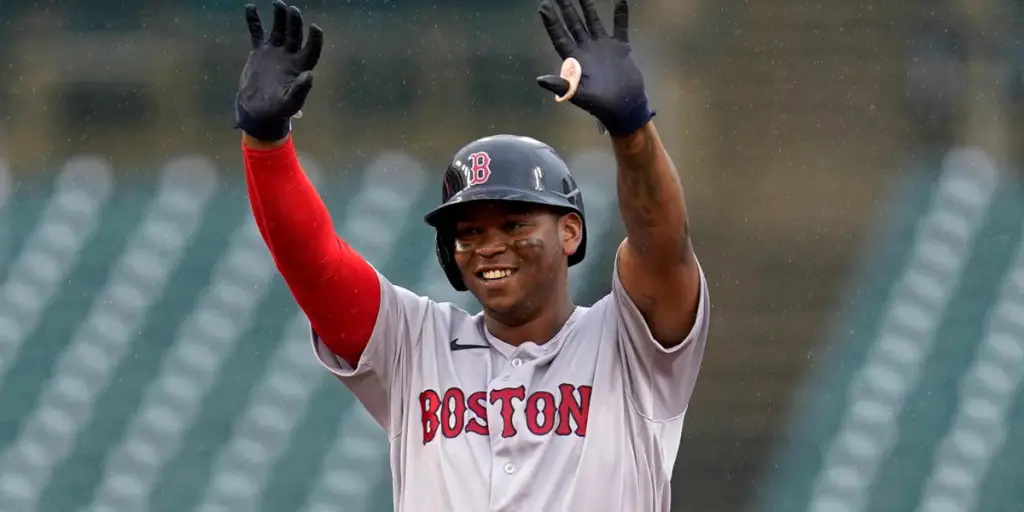 5. Rafael Devers – Boston Red Sox
With the departure of SS Xander Bogaerts, the Red Sox are now Rafael Devers' team. After signing a massive ten year, $313,500,000 ($31,350,000 AAV) contract, Devers is in prime position to have a huge 2023. In 2022, Devers posted an .879 OPS (141 OPS+) with 27 home runs and 42 doubles in 614 plate appearances. Though Devers defense was well below average in 2022, he more than made up for it with his production at the plate, and we expect that, plus more, in 2023. Boston might not be the best team in 2023, but it won't be because of Rafael Devers.
4. Austin Riley – Atlanta Braves
After a breakout in 2021, Austin Riley had an even better 2022, posting an .878 OPS (142 OPS+) with 38 home runs and 39 doubles in 693 plate appearances, all career bests. Riley became an above-average fielder at third base in 2022, with 6 DRS. Austin Riley is only 25 and is already in the prime of his career, and it's looking like he will stay there for a while. Riley is genuinely one of the best players in baseball, but he ranks four on our list because third base is loaded with superstar talent. Regardless, Riley is looking to lead Atlanta back to the World Series for the second time in 3 years, and if he gets any better, that has a very good chance of happening.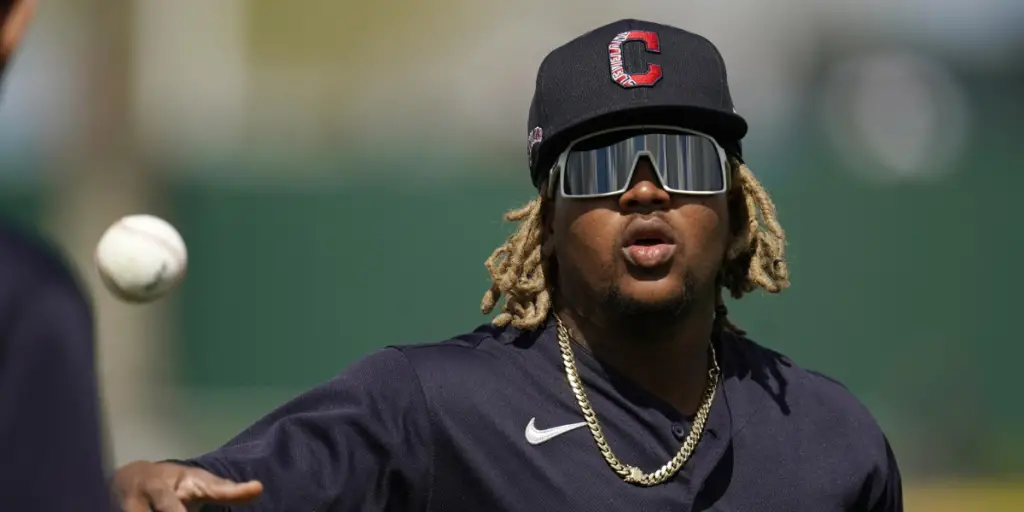 3. Jose Ramirez – Cleveland Guardians
Jose Ramirez is more 1C than he is 3rd. The top 3 third basemen are all so close it's hard to rank, so just consider them 1A, 1B, and 1C. Ramirez has been putting up elite, MVP caliber seasons for years, and 2022 was just another example of that, posting an .869 OPS (148 OPS+) with 29 home runs and an AL-leading 44 doubles in 685 plate appearances, earning him a Silver Slugger award. Like Alex Bregman (see above), this guy just doesn't strike out, having only a 12% strikeout rate in 2022. The Guardians have a set plan and a bright future, which revolves around Jose Ramirez. Expect another MVP caliber season from Ramirez in 2023.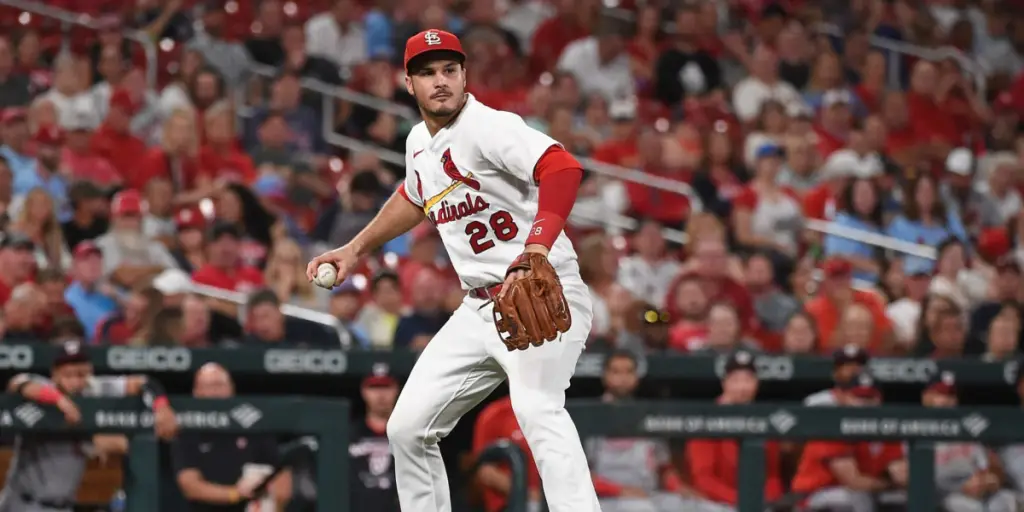 2. Nolan Arenado – St. Louis Cardinals
Nolan Arenado is the best fielder in baseball. It's as simple as that. Arenado has won a Gold Glove award every year of his career and every Platinum Glove award since 2017, and he's that good. He's also elite at the plate, posting an .891 OPS (154 OPS+) with 30 home runs and 42 doubles in 620 plate appearances in 2022, earning him a Silver Slugger award. The 7x all-star has been one of the best players in baseball for years and might've just had his best season as a pro in 2022, finishing 3rd in NL MVP voting behind his teammate, Paul Goldschmidt, and Manny Machado. Arenado will give St. Louis the same production he's been giving them since he signed there and will once again be in the MVP discussion. 1B.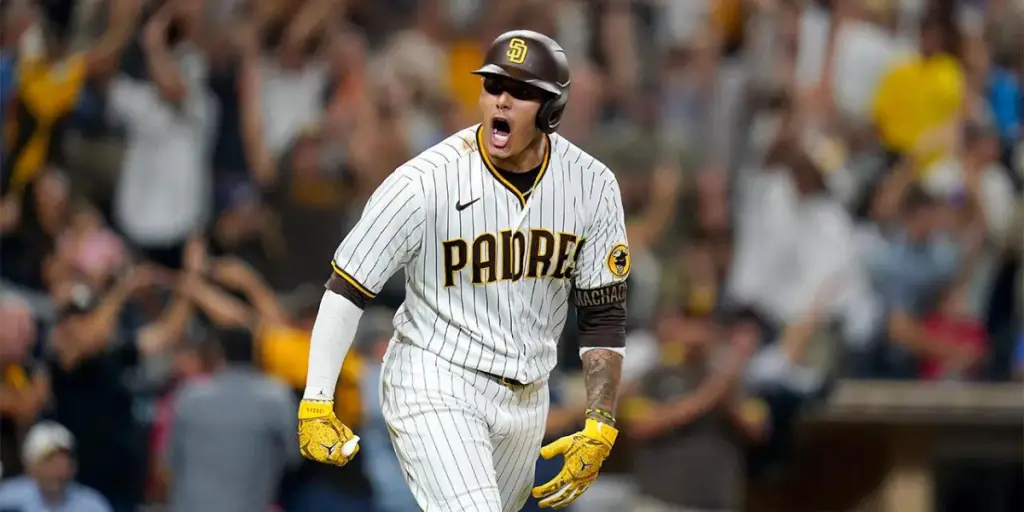 1. Manny Machado – San Diego Padres
1A. If Nolan Arenado (see above) is the best defender in baseball, then Manny Machado might be 2nd. Machado is one of the best hitters in all of baseball. In 2022, Machado posted an .898 OPS (159 OPS+) with 32 home runs and 37 doubles in 644 plate appearances, finishing 2nd in NL MVP voting (Paul Goldschmidt). You could swap Machado and Arenado, which would make no difference. They're that close. Since we had to rank them, we believe that Manny Machado will have a slightly better 2023 and could potentially win the MVP award that has never been awarded to Manny. The 2023 San Diego Padres are loaded, and Manny Machado might be the best player on that team, which is potentially the best team in baseball. Keep doing your thing, Manny.