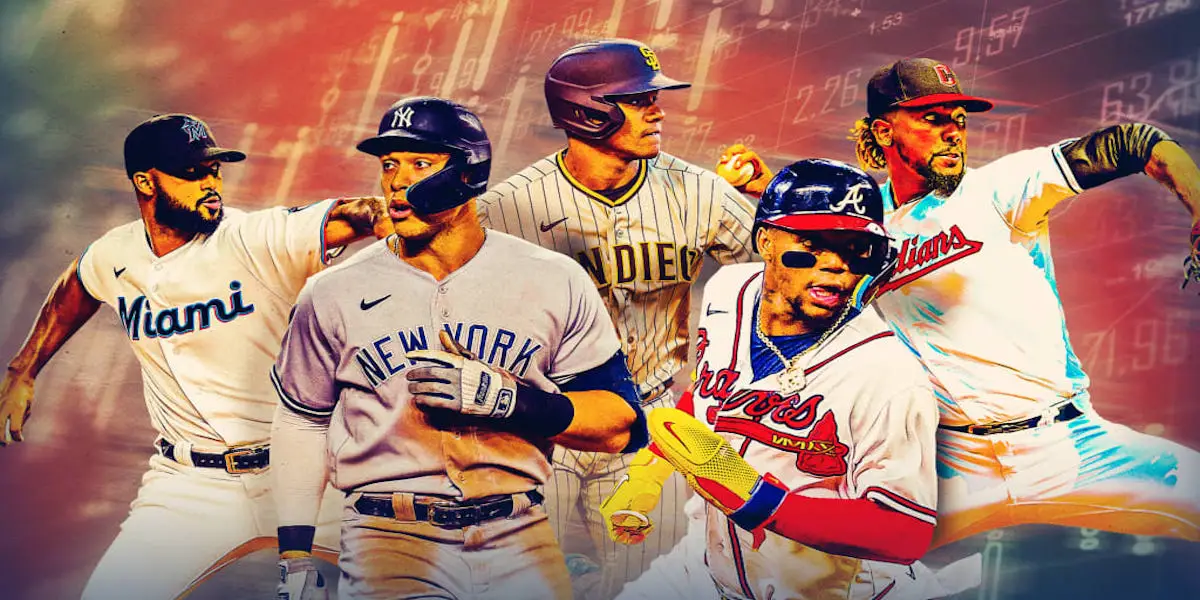 Where does your team stand for the 2023 season?
Rebuilding Teams
Reds: They have some potential but won't be contending this season.
Nationals: They have a ton of prospects that might come up this season, but they won't be contending.
A's: They added some pieces but most likely will finish last place in a good AL West.
Royals: Royals still need to add a few more star powers.
Rockies: The Rockies need to add more pieces to contend with a stacked NL West.
Pirates: Pirates have O'Neil Cruz, and basically, that is it with Reynolds wanting to be traded.
Diamondbacks: They have potential, but they are just in a stacked division.
Horrible Offseason
Giants: The Giants looked like they would sign Aaron Judge and Carlos Correa. Aaron Judge signing was false, and Correa failed his physical. Don't expect the Giants to do a ton this season.
Orioles: Baltimore didn't really add pieces to their roster. They are hoping for great seasons from their rookies.
Red Sox: It seems the Red Sox won't be good in 2023. They lost Xander Boegarts to the Padres and didn't really add any star power.
White Sox: White Sox added Mike Clevinger, and that is about it. We are not even sure if he will play in 2023.
Dodgers: The Dodgers didn't really add pieces but let Justin Turner go. It seems they will save up cash for the Ohtani sweepstakes
Blue Jays: Blue Jays let go of Teoscar Hernandez and didn't really add pieces. They might have a down year.
Bright Futures
Tigers: Tigers have a ton of prospects that can help them make a playoff push in the coming years.
Marlins: The Marlins have bright stars such as Jazz and Sandy. That can make a 3rd wild card spot soon with some more pieces.
Underrated Offseasons
Angels: Angels added a ton of depth pieces that can finally help them if a star player gets injured. Watch out for the angels to make some buzz.
Cubs: The Cubs added a ton of project players that will need work to help the Cubs make a playoff push. They also added Dansy Swanson to mentor Nico Hoerner
Same old. Same old.
Yankees: We know the Yankees will be good. Re-signing Aaron Judge and signing Carlos Rodon helps this Yankees squad still be great.
Astros: The Astros will always be contenders until they miss the playoffs.
Brewers: Brewers will always win a few games and lose a few and miss the playoffs. It seems they will take a huge drop with trading Wong and Renfroe.
Braves: The Braves will still be good without Dansby Swanson.
Twins: Minnesota didn't really add players but just resigned Carlos Correa.
Question marks
Guardians: Can the Guardians make a playoff push with the squad they have?
Mariners: Can they repeat the success from 2022?
Cardinals: Can the cardinals make the playoffs without Yadi?
Rangers: After Degrom, the Rangers have a ton of project players who we don't really know if they will have success.
Rays: Will the Rays be able to make the playoffs again?
Offseason Winners
Padres: Padres added Xander and became world series favorites.
Mets: Mets got Mad Max and Senga to round out the rotation. A ton of question marks with this squad, but it will make the playoffs.
Phillies: Phillies upgraded at SS by adding Trea Turner and really added depth to that lineup.