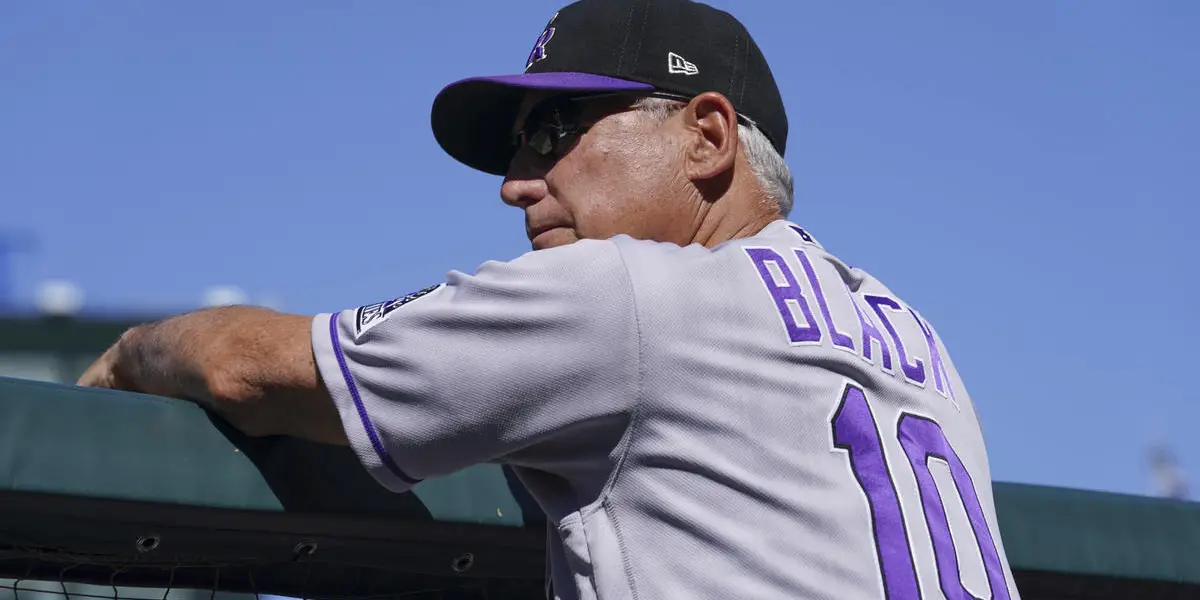 On Wednesday morning, Rockies manager Bud Black announced that he and the club agreed to a 1-year contract extension through the 2024 season.
This upcoming season will be the seventh season for Bud Black as manager of the Rockies. His record with the team since 2017 is 417-453 (.479). The new extension will make him the longest-tenured manager in Colorado Rockies history. "I feel very strongly about this organization. I've said that from the day I was hired. And that keeps me getting stronger. I want to be part of the solution to us getting back into the playoffs like we were four years ago." Black said. In his first season as manager with the Rockies, Black led the team to their first playoff appearance since 2009 by clinching a wild card spot. The following season, he led them back to the postseason and was able to reach the NLDS by defeating the Chicago Cubs in the memorable 2018 National League Wild Card game. The organization has gone downhill ever since.
Despite the ownership group and front office supporting Black, some Rockies fans have shown their disapproval of the move. While the fans may dislike the move and want to see the team make some changes, it appears that Bud Black will stick around 20th & Blake for at least another season. So far, he is the only manager in Rockies history that was a pitcher. Since hiring Bud Black in 2017, the Rockies have had arguably some of the most talented pitchers in baseball in their rotation. With the good, young talent slowly coming up through the Rockies farm system, if everything goes well, Black might have a chance to help the next generation of Rockies players experience their first Rocktober.