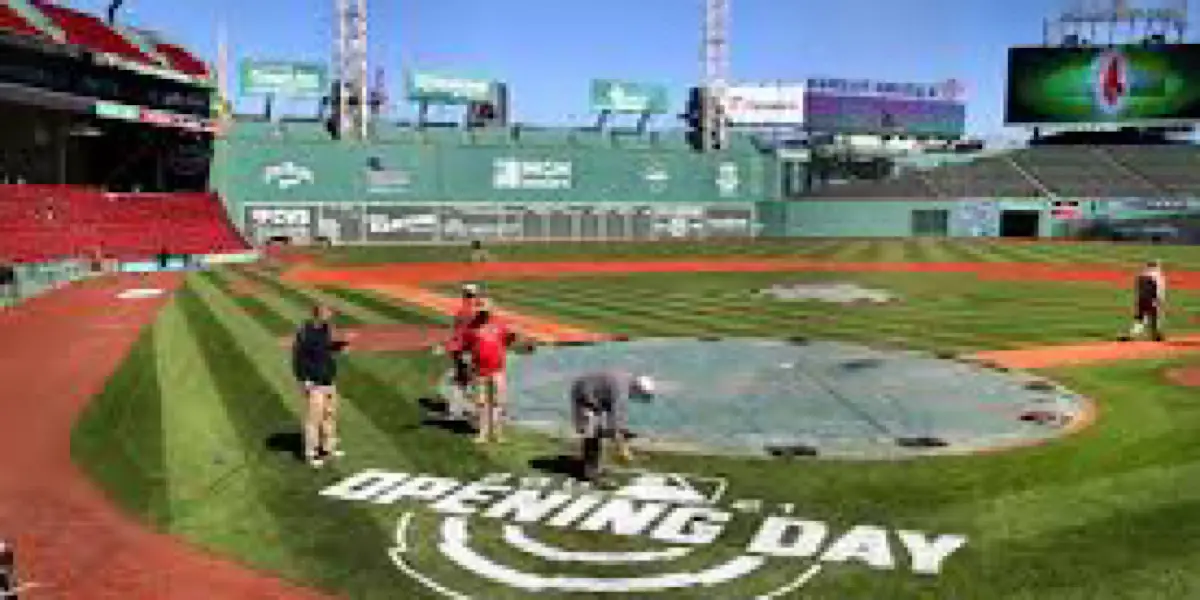 With five days left until Opening Day, The Red Sox still haven't settled on an opening day roster. As of this moment (Saturday evening), the active roster is still at 34 players, with 8 to 10 cuts still to come depending on whether or not veterans on minor league deals are added to the 26-man active roster.

Here is what we know for sure:

Catchers (1): Reese McGuire is the primary catcher, with the backup still to be determined.

Infielders (5): Enrique Hernandez, Justin Turner, Rafael Devers, Triston Casas, and Christian Arroyo are on the roster, with likely one additional utility player probably needed. Hernandez will be the primary shortstop for now, Devers and Casas on the corners, and Arroyo is at the keystone for now. Turner will serve mainly as the DH but will also see time against some lefties at first base and occasionally give Devers a breather at third.

Outfielders (4): Masataka Yoshida, Alex Verdugo, Adam Duvall, and Rob Refsnyder are the sure things. Yoshida will mostly man leftfield and will DH some. Verdugo moved to rightfield this year, and Duvall will be the primary centerfielder. Refsnyder adds a right-handed bat against tougher lefties, and one more outfielder will likely be added.
So far we have accounted for 10 of 13 position players that will make the roster.
A backup catcher needs to be chosen between Connor Wong and Jorge Alfaro. Until just recently, it seemed Wong would not be ready for opening day after a mild hamstring strain sidelined him for the last three weeks. However, this week, he has been declared ready to go. Wong handles the staff really well and has established himself as a leader in the clubhouse. He is quick for a catcher which also means he can be used as a pinch runner at times. One factor to consider is that Wong still has a minor league option available.
Alfaro is more known for his power at the plate and his strong throwing arm. He isn't the defender that Wong is, but perhaps a team searching to replace the homerun power of Xander Bogaerts and JD Martinez would want to keep Alfaro around. Alfaro is in camp on a minor league deal, so he will need to be added to the 40-man roster, and someone would have to be removed. The big catcher also has an upward mobility clause in his contract that kicks in today. If Alfaro isn't added to the roster today (no move announced yet), Alfaro will be afforded the opportunity to be shopped to a team that can add him. Once that team is found, the Sox will have 72 hours to add him themselves or let him go to the new team.
In my opinion, Alfaro has value as a big bat on the bench, and because Wong has options, he will be sent down. If Alfaro struggles in April or May, it's easy enough to DFA him and bring Wong back, and in the meantime, Wong gets regular at-bats in Worcester. I think Chaim Bloom will agree with me, and Alfaro is the choice here.
That leaves two bench spots to be filled. One will surely be an outfielder and will be chosen between Jarren Duran and Raimel Tapia. This one is a no-brainer; Duran is not ready to hit or play the outfield in the majors. The kid certainly has a ton of athleticism and lightning-fast speed, but he has looked lost at times, both at the dish and on his path to track fly balls. Duran will be better served developing some more in Worcester if he is ever going to be a player Cora can comfortably pencil into the lineup.
Tapia, who is also here on a minor league deal and will need to be added to the roster, has a proven track record as a reliable bench player. In 7 seasons in the majors, he has shown he can hit for a respectable average, wreak havoc on the basepaths, and can play all three outfield spots, which is the deciding factor. With Duvall manning center and struggling to stay healthy at times, having the veteran Tapia play center is kind of a big deal.
The last bench spot is going to be very interesting. One infielder is needed that can handle all four positions until Adalberto Mondesi and/or Trevor Story are healthy.
The two candidates to make the roster as the last bench player are Bobby Dalbec and Yu Chang. Both are on the 40-man, and both have some upside.
Dalbec, for his part, has hit well again in spring training and raised the hopes of Sox fans that once dreamed of 40 homerun seasons from the young slugger. Bobby has also been shoehorned into playing shortstop this spring and hasn't done anything to show he can't handle the position. However, Bobby's struggles defensively at first base and at the plate are well documented. He is very frustrating as a fan to watch because of an extremely high strikeout rate, low average, and a defeated look that he carries into the field with him. When Bobby is struggling with the bat, it seems to carry over into his fielding, and at times, he looked completely overwhelmed at first base last year.
Chang isn't going to add anything with his bat, either. A .200 average would be considered a good season for him. Chang, however, can play all four positions comfortably, something that is likely more important as a backup infielder.
Considering that Dalbec still has two option years remaining, the choice here is Chang, and the Sox don't lose either player.
It would be nice to see Dalbec bust out and right the ship, but as a backup, that isn't likely. He is better off playing every day in Worcester, like Duran. Both former prospects could force their way onto the roster at some point, but that point isn't Opening Day 2023.

We are now at 13 players, with 13 pitchers left to complete the roster.
Starting Rotation (5): Corey Kluber, Chris Sale, Nick Pivetta, Tanner Houck, and Kutter Crawford. With Brayan Bello and Garrett Whitlock missing the first 2-4 weeks as they rehab from injuries, Crawford makes the roster, and Houck gets the opportunity to start. Houck doesn't fare well after 1 or 2 times through the lineup, so he is much better suited as a long reliever, but he gets one last chance to prove he can start. James Paxton is also rehabbing and due back by mid-May. If all three rehabbing starters successfully come back, there will be decisions needed regarding the future of Nick Pivetta. But health isn't a given with this bunch, so Pivetta will be allowed to throw five innings and allow five runs every five days for the time being.

Bullpen (4): Kenley Jansen, Chris Martin, Richard Bleier, and John Schreiber are in. Still 4 of 8 spots remaining at the moment since lefty Joely Rodriguez strained his oblique and will miss a couple of months. The options are Ryan Brasier, Josh Winckowski, Kaleb Ort, Ryan Sherriff, Zack Kelly, and Oddanier Mosqueda.
At the moment, Bleier is the only lefty on the 40-man in the pen. Sherriff or Mosqueda would need to be added if Bloom and Cora decide having a second lefty is important enough. Mosqueda has a lot of upside, but no experience above AA, and Sherriff has minimal major-league experience and depends on deception to get outs. Considering someone would have to be DFA'd to add either lefty, the Sox could opt to stack the right side for now until Rodriguez comes back. Once Rodriguez's exact timetable is realized, Bloom could also make a move to add another lefty from outside the organization. For now, Mosqueda is going down, and Sherriff still has a shot at opening day.
If I had my way, Brasier and Ort would be fired into the sun and never see the light of Fenway again. Unfortunately, one of them is definitely making the roster, with the Rodriguez injury leaving a void. If there is a God, they will both be gone once the rotation is healthy and Houck, and perhaps Pivetta or Whitlock, are returned to the pen.
Josh Winckowski offers a solution for a long man in the pen and will get the opening day nod. He served as a starter and reliever last year, having more success as the latter.
Zack Kelly also gets a spot for now, for no reason other than; he is better than Ort or Brasier.
That leaves two spots for Ort, Brasier, and Sherriff… Yikes.
Ort has been atrocious, so he likely gets DFA'd to open a spot for Alfaro or Tapia.
Sherriff gets a spot because he happens to throw from the left side and for no other reason.
And Ryan Brasier once again lives to fight another day, much to this scribe's dismay.
The pen seemed much improved this offseason, but Crawford and Houck moving to the rotation, and Rodriguez's injury have quickly depleted the staff. I think the pen will be in flux all year as health, and possibly new additions, come to light.
Still, five days remaining, and tough decisions still to be made. Let's hope Chaim pushes the right buttons this year.