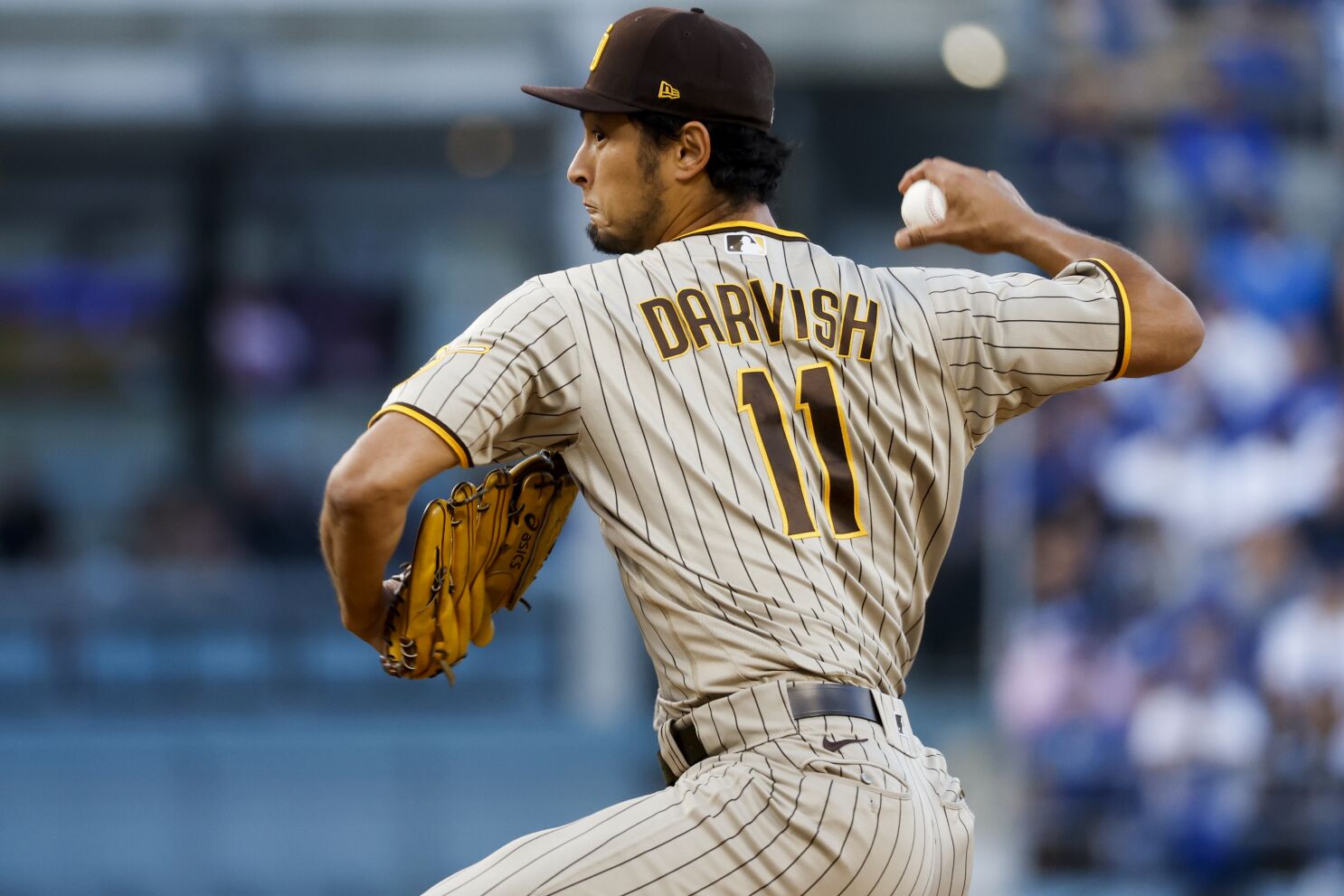 As we take a look at the Padres as of January 21st, 2023 there's no denying that they have assembled one of the best offenses (on paper) in the league but, what about the pitching? Is it a necessity to add before the season or is this a team that's looking to go into the season as constructed and implore open competition for the final one or two spots in the rotation.
The list for potential starters for the Padres entering 2023 looks like this….
R – Yu Darvish   
L –  Blake Snell 
R – Joe Musgrove 
R –  Nick Martinez
R – Seth Lugo 
L – Adrian Morejon 
L – Jay Groome 
L – Ryan Weathers 
R – Brent Honeywell
The Top 3 
Yu Darvish 3.10 ERA and Joe Musgrove 2.93 ERA were really at the forefront of the Padres success last year pitching a combined 375.2 innings and both stayed healthy all year long. Snell was a little slow to start as he was working to heal from an adductor injury that kept him out for about a month from mid-April to mid-May but finished the season off with a 3.38 ERA over 128 innings pitched. Other than wanting to get 30+ more innings out of Snell, you'd gladly take a repeat performance from these guys if you're a Padres fan.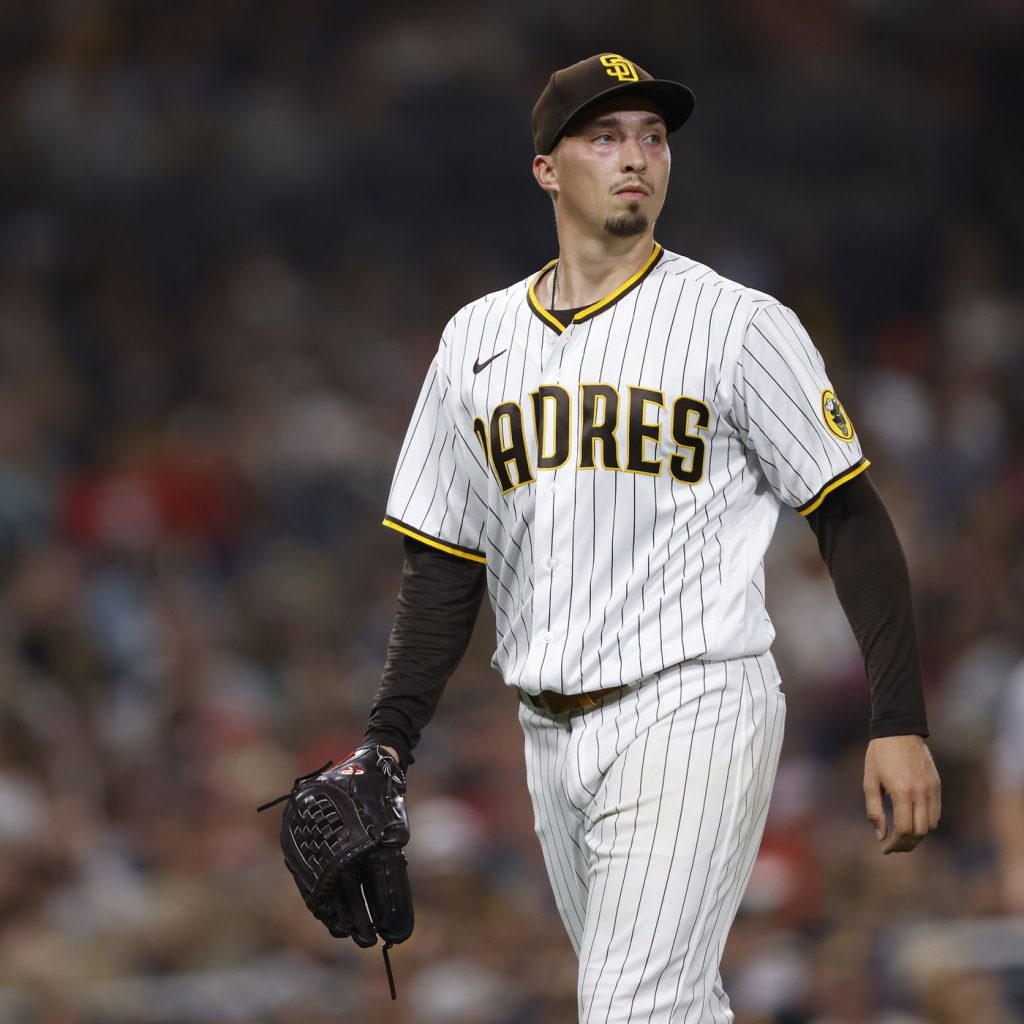 Swingmen
The top 3 were pretty straight forward but now we will get into these next two guys that have proven themselves to be versatile but what can we expect? 
Currently slotted in as the fourth man in the rotation is Nick Martinez who threw 106.1 innings, an ERA of 3.47 and a WHIP of 1.29 last season but those stats may be a bit misleading and here's why. Martinez pitched in every role over the course of last season, from starter to closer. Over 54 innings as a reliever, Martinez had a 2.67 ERA, a 1.037 WHIP and had 8 saves in 9 opportunities. As a starter the numbers were not nearly as impressive, 52.1 innings pitched, 4.30 ERA and a WHIP of 1.548. When pitching in the Nippon Professional Baseball league in Japan he threw 161.2 innings in 2018 and had an ERA of 3.51. Then in 2021 he threw 140.2 innings and finished the season with an ERA of 1.60. So unlike some of the other guys down this list, we know he is capable of giving you 150+ innings on the mound. The big question mark for Maritnez is whether or not he will consistently be able to get through Major League lineups 2-3 times per outing. With the supporting cast around him including renowned pitching coach Ruben Niebla there is a realistic expectation that Martinez can give you 20-30 starts, 120-150 IP,  3.50 ERA, WHIP near the 1.25 range. Fangraphs DC projects Martinez to start 21 games and appear in 41, pitching 138 innings with a 4.22 ERA and a WHIP of 1.35.
This next guy is a new acquisition by the Padres via free agency this offseason, right-hander Seth Lugo. Chatter before his signing was that Lugo wanted to go to a destination in which he would have an opportunity to start and there is a clear indication from the Padres that they intend to give him that opportunity. Considering they are up against the 273 million dollar luxury tax threshold with a projected payroll of $270,605,357 per fangraphs means they don't have a lot of wiggle room to go out and get someone else. Enter Seth Lugo who is not dissimilar to Martinez in terms of reliever and starter performance but has a bit more data to go off of. His career numbers look like this…
Reliever; 300 IP – 2.91 ERA – WHIP 1.053
Starter; 194.2 IP – 4.35 ERA – WHIP 1.336 
Fangraphs DC  2023 projection – 135 IP – 4.18 ERA – WHIP 1.32
With those projections Seth Lugo is looking like he can be exactly what the Padres need to fill that 5th spot in the rotation. If he pitches to his average, even as a starter that's as serviceable as you'll get out of that spot of most rotations and come the postseason, he would slot nicely back into the swingman role he's become accustomed to over his career. There is real potential for Lugo to be a critical piece for a team that has World Series aspirations.
Between both Martinez and Lugo we have a good idea of what they are going to bring to the table. They are certified utility pitchers that are being given an opportunity to be full time starters. If the two of these guys can just meet their projections for the 2023 season the Padres will be in good shape in terms of 1 thru 5 in the rotation.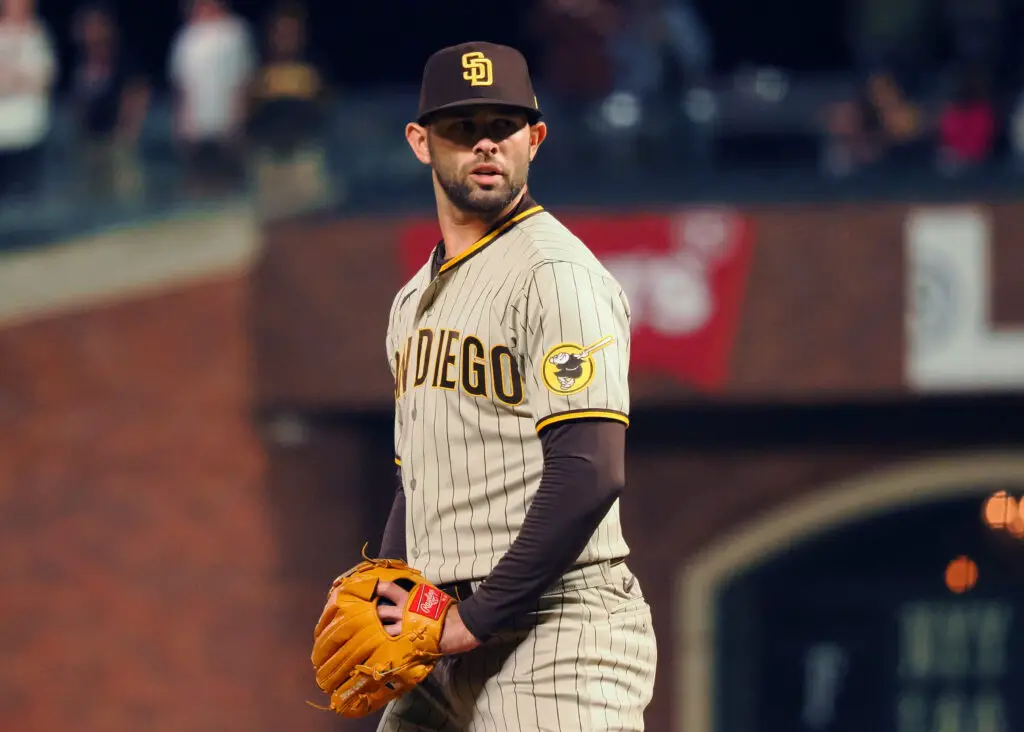 Time to Shine
Now this next group of potential starters for the Padres were beaming with potential once upon a time but have been marred by numerous setbacks over the years but this is it, this is their time to shine. Adrian Morejon, Jay Groome, Ryan Weathers, & Brent Honeywell will be competing for the 6th man/swingman role this coming season. The 2022 Padres found a lot of success imploring a 6 man rotation for a majority of the season, saving their bullpen and allowing them to stretch out their starters in hopes they'd be less fatigued heading into the latter half of the season. It's a strategy that appeared to work as it helped lead to only the 3rd Championship Series appearance in franchise history. There is reason to believe the Padres will want to go that same route this year and they clearly look to be filling that role with competition between this next group. 
Fangraphs DC  MLB projections 
Morjeon; 95 IP – 3.77 ERA – WHIP 1.24
Groome; 74 IP – 4.56 ERA – WHIP 1.42
Honeywell; 18 IP – 4.28 ERA – WHIP 1.33
Weathers; 15 IP – 4.66 ERA – WHIP 1.43
If the FanGraphs projections prove to be true then that's a combined 202 innings pitched, ERA less than 4.50 and a WHIP slightly south of 1.40. It's a strength in numbers approach that I think helps the Padres in a couple different ways. Number one is that it helps preserve the top of their rotation and number two, it's a great way to develop, grow, and scout your own talent. This is a team that won't survive the coming years if they can't develop guys into the rotation, so it is critical these guys have significant opportunities to pitch at the Major League level instead of bringing in someone else that would block those opportunities.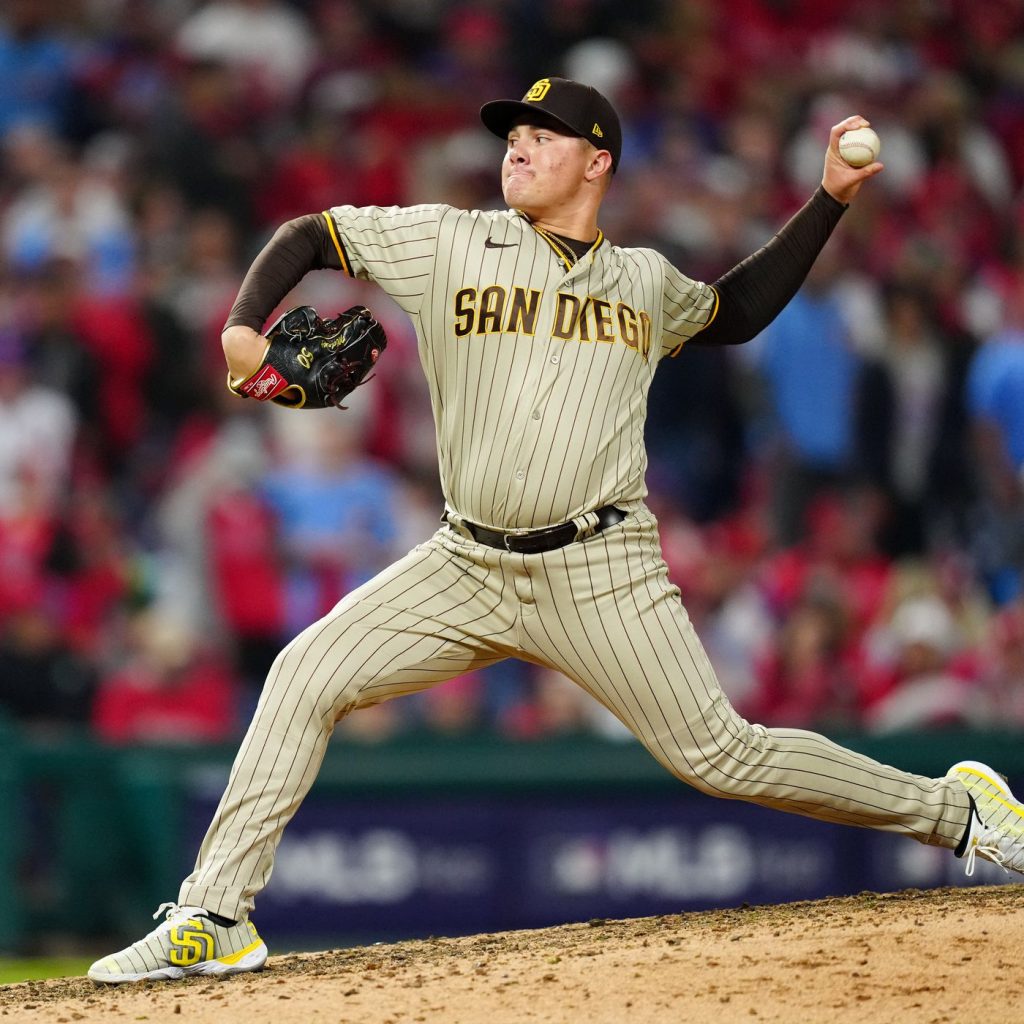 Conclusion
This rotation may not be as daunting as teams like the Mets, Astros or Yankees but this is a quality, top 10 rotation. Health will be a key factor in how successful the Padres rotation can be but the team will be able to manage an injury to the bottom half of the rotation and could adjust from a 6 back to a 5 man rotation. An injury to the top of the rotation might be a bit more difficult to manage but still very doable. If two of those top guys go down, things will get pretty shaky but that can be said for just about every team if two of their top starters go down. If the worst does happen, my belief is that the team will be leaning on their very good, deep bullpen to help eat innings along with walking out one of the best lineups in baseball. Would bringing in a more solidified starter help? Sure but they have already gone well beyond any previous payroll numbers to assemble this team and going beyond 273 million does not appear to be in play. Making a trade would most likely require you to deal someone else off the roster, so you'd be losing depth in one area of the team to try and fill it elsewhere. The best thing the Padres can do is let it play out and get a clearer picture of what they are working with. If you determine in the season that a move needs to be made, that would be the time to do it. The Padres and their fans should be nothing but confident if this team enters the season as constructed. AJ and his staff have done a tremendous job putting this roster together and this team will be legitimately competing for a World Series Championship this season.