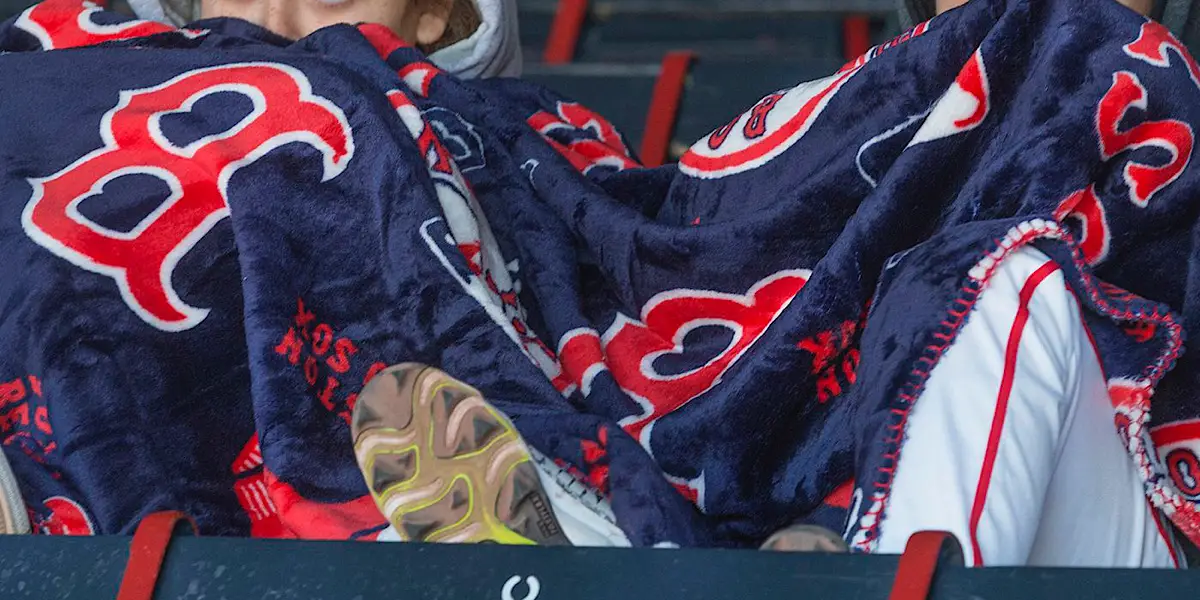 The Red Sox are on a 0-162 pace. Before I get all negative, let's go over some good things that happened in the Red Sox 10-9 loss to the Orioles today at Fenway.

Top of the lineup: The 1-4 hitters each had two hits. Combined, they went 8-18 with 7 runs scored, 3 rbi, 1 walk, and 2 extra-base hits. Verdugo had a triple to start the day, Masataka Yoshida looked comfortable, Devers looked like Devers, and Justin Turner is what we hoped he would be after one game.

That covers all the positive opening day happenings. Now for the bad:

Corey Kluber: After allowing only 21 walks in 168 innings last year, Kluber allowed four today. Walks will kill you every time, and the staff threw 9 of them today. Kluber went 3.1 innings, allowing 5 runs on 6 hits and 2 home runs. It was cold, sure, but Kluber is no stranger to the cold or opening day starts….today was not good.

Ryan Brasier and Kaleb Ort: Showed exactly why they don't belong in the majors. Brasier threw one inning and allowed 3 earned runs on 2 hits and 2 walks. He stinks and should be DFA'd as soon as possible. Ort was slightly better, lasting two innings and allowing two earned runs. Ort should have been DFA'd this morning but was inexplicably left on the roster.

Chris Martin: Walked one batter in 2022 for the Dodgers and promptly walked his first batter with Boston. Martin managed to escape without damage after allowing the free pass and two hits, but the inning is a microcosm of the offseason. Chaim supposedly brought in veterans that could throw strikes, and Martin immediately showed his age, and Kluber had one of the worst starts of his career. Not great.

Defense: Devers looked lost on a few occasions, failing to cover third on a groundball to short in the 8th, and in the 9th, made an error that was miraculously called a hit (it'll get changed to an error). In left, Yoshida looked a little lost at times, but he'll take time to get used to the wall.

Also, the Orioles swiped five bags without so much as a throwdown to contest 4 of them. Pitchers could not hold anyone, took their sweet time getting to the plate, and poor Reese McGuire will bare the brunt of the blame despite not really standing a chance. When a pitcher is 1.5 seconds to the plate from the stretch, you will never throw a base runner out. Never. Total lack of commitment from the pitchers to holding runners.

The clock: Chris Martin was penalized for throwing his last warmup pitch too late in the 9th, and Rafael Devers was the first strikeout by way of clock violation in MLB history. Not a great day number one of the new rules. Both players reacted as if they didn't know the rule… that is on management. Look, the new rules are a bit much, but hurting your team by violating them is worse. You have to get it together.

The weather: 38 degrees at game time with 14 mph winds and a feel-like temp of 31. Why on earth does baseball do this? There are plenty of domes and warmer weather cities that could host games in week 1. Playing baseball in the cold is awful for everyone, especially the fans that aren't in the sun with the wind whipping at their backs. Figure it out.

Triston Casas: he isn't going to make many friends around the league by calling the pitches verbally before the umpire. The mics caught him a few times saying "in," "down," etc., as the pitches crossed the plate. I promise that eventually, he will wear a fastball in the ribs if he keeps that up. The kid can play but seems like an unlikeable weirdo. Let's hope he can really mash.

Alex Cora: Of course, questioning moves on day one isn't fair, but Zack Kelly coming in to relieve Kluber with the bases loaded and one out seemed odd. Why not use a high-leverage guy there and keep your team in the game? Of course, the rookie walked two and allowed two of Kluber's runners to score before he got out of it. Why not go to Winckowski there and let him go a few innings? Or at least bring in Schreiber, who has a track record of getting out of jams. Of course, that spot will be Tanner Houck's, but he is masquerading as a starter for now.
Fenway: I remember Ray Charles, James Taylor, Steven Tyler, and the Boston Symphony Orchestra playing the anthem to a packed house. Today there was zero excitement, a half-empty park, a random woman from Springfield singing, hardly any cheers for the players, and a ceremony that was foreshadowing what this season could be; Boring and long.