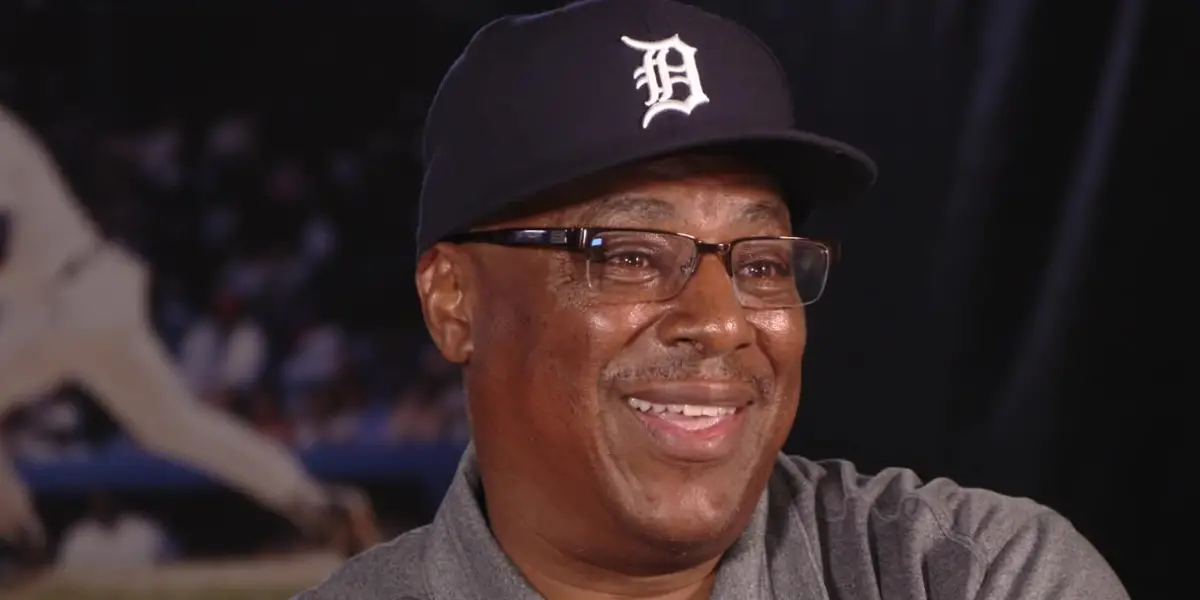 It has been 27 years since Lou Whitaker last played in the major leagues. A player who spent his whole 18-year career in Detroit. Whitaker was drafted 99th overall in 1975 by Detroit. In his first minor league game, Lou committed three errors and cried after the game in embarrassment. He only batted .237 in 42 games with Bristol, which was not spectacular by any means. However, Sweet Lou was no stranger to hardship. He was raised in a house with 16 people, his mother worked until midnight at a restaurant to support her family. He never knew his father, Louis Senior; he was involved in illegal activities. The reason Lou never was Louis Whitaker Jr. His legs as a child developed crooked, and his family did not have the money for orthopedic care. His family would stretch and work out his legs every day. Lou was no stranger to a tough life. He is a remarkable character who defeats adversity in his life while remaining grateful and joyful.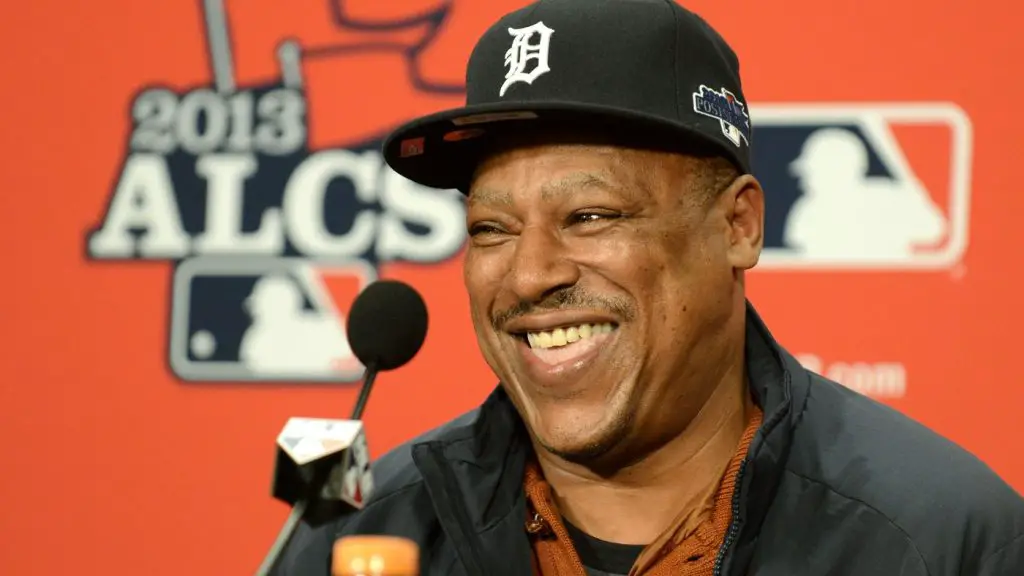 Lou was roommates with Alan Trammell after Alan was drafted in 1976. Trammell and Lou played for the AA Montgomery Rebels together. They did absolutely everything together. It was Lou and Alan versus the world, the two became very close over the years. In 1977, Lou had 111 hits batting .280 in 107 games. Ultimately his new best friend Trammell would become the league MVP that year. The two were electric together, leading the Rebels to a Double-A Championship. In return, Alan and Lou saw their opportunity to play in the big leagues. Whitaker made the best of his chance. In his debut, he went three for five with an RBI and a stolen base. Lou played in only 11 games in his debut season but was solid in every start. He had zero errors at second base and batted .250. Every year Lou played, he improved. I cannot detail 17 more years in just one article, but I can detail his career.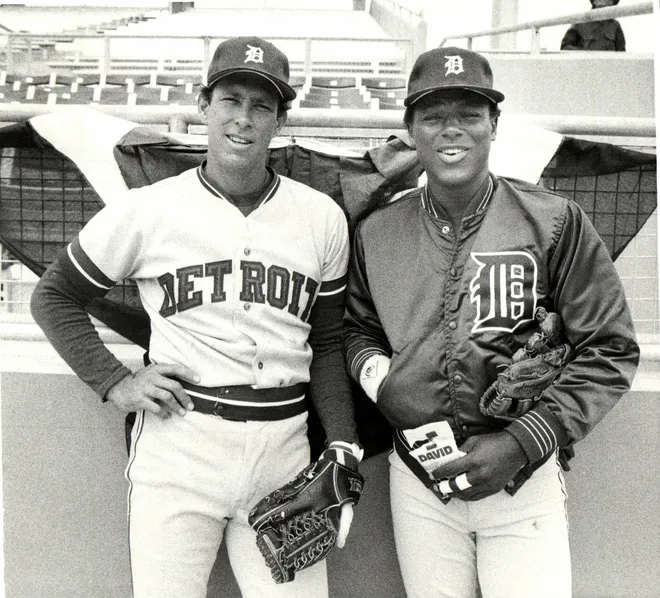 Lou Whitaker finished with 2,369 hits, 1,386 Runs, 1,084 RBIs, 143 stolen bases, 244 home runs, and a .276 batting average. He also held an overall fielding average of .984. Sweet Lou joined only two other second basemen who had 1,000 runs/1,000 RBIs/2,000 Hits/200 Homers. Those two players were Joe Morgan and Rogers Hornsby. Both are in the Hall of Fame. Lou also made five straight all-star appearances, won the AL Rookie of the year in 1978, and racked up three gold gloves. On top of that, he collected four silver slugger awards throughout his career. One of my favorite stats is in regard to his wins above replacement. Whitaker produced a 75.1 WAR, tied with Johnny Bench, who is also in the Hall of Fame. Among 268 hall of farmers, only 20 are second basemen. Whitakers Wins above replacement is seventh overall out of all 20 of them. His teammate Trammell had been a big figure in Lou's battle to be inducted. Lou and Alan played more games together than any other 2B/SS combo in MLB history. We know they are close, but Alan was inducted into the Hall of Fame in 2018. Unfortunately, Lou only received 2.9% of BBWAA votes in 2001. Below the 5% required to stay on the ballot.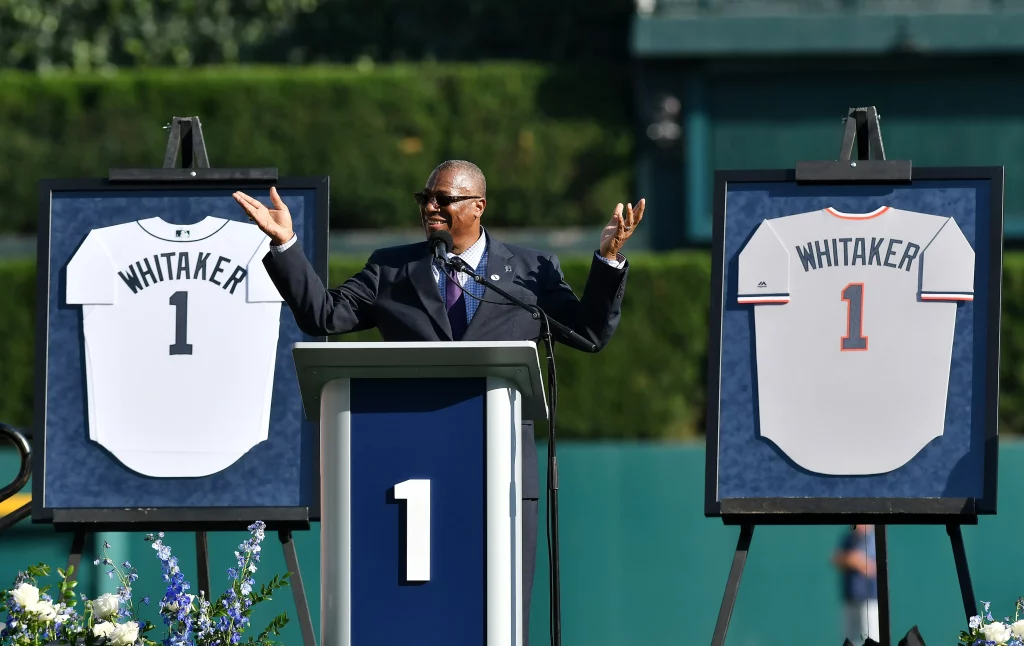 Bill Mazeroski, Jackie Robinson, Craig Biggio, Billy Herman, Joe Gordon, and many more players all have lower wins above replacement than Lou. What they possess that Lou does not is a hall of fame induction. Unfortunately, Whitaker will have to wait three or more years to appear on a HOF ballot again. Among all players who have been on a Hall of Fame ballot after 1901. For those without a character clause (suspected PED users, Schilling, Rose), Lou Whitaker's rWAR is the highest among any player not in the Hall of Fame. Thankfully, Lou was able to see his jersey retired at Comerica Park. His number sits with his lifelong friend Alan Trammell who has his number retired also. At the very least, Lou was recognized in person as one of the all-time greats to wear a Detroit Jersey. Alan stood side by side with Lou that day. He will stand side by side with Lou on his induction day. The MLB will be doing an injustice to baseball fans everywhere if Lou is not inducted soon. Lou will not live forever, and if there is one thing, he has EARNED. It is a spot in the MLB Hall of Fame.