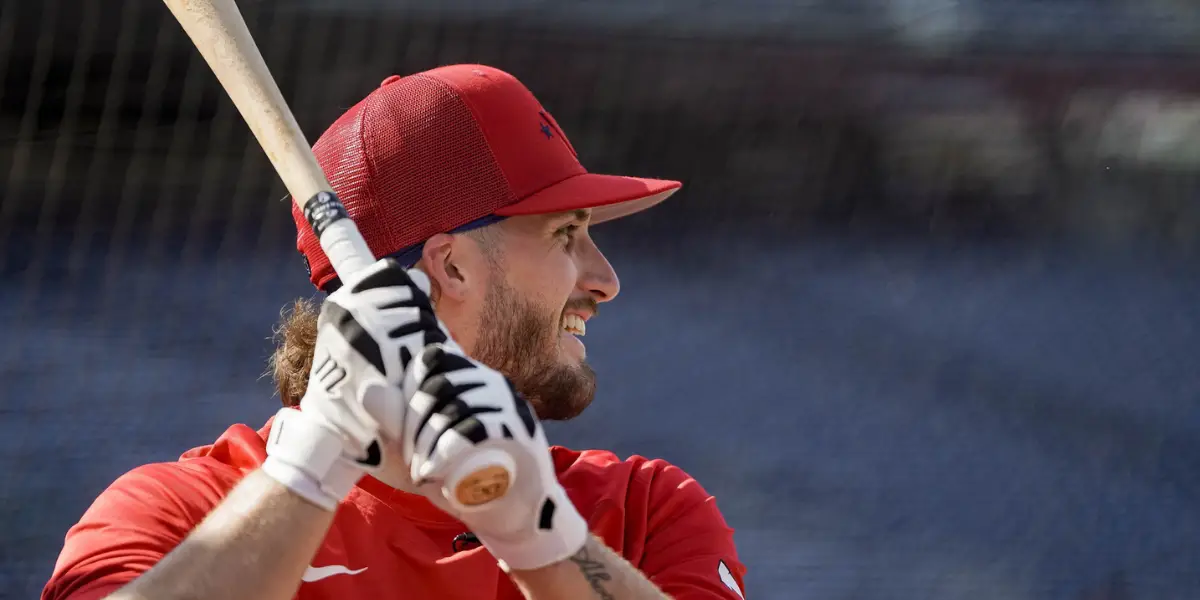 A new month comes with a new top 100 from MLB Pipeline, this time including the 2023 MLB draft picks from their respective clubs. The Nationals included three Top 100 prospects, outfielder and second pick in the 2023 Dylan Crews (#4), outfielder James Wood (#7), and third baseman Brady House (#43). Compared to the beginning of the season, James Wood has fallen from number four to number seven, Brady House has risen from #52 to #43, and outfielders Elijah Green and Robert Hassell III have fallen out of the list completely. SP Cade Cavalli has also fallen from the list but has not pitched in 2023 due to Tommy John surgery.
Dylan Crews, who was selected as the number two pick in the 2023 MLB draft is the highest-rated position player from this year's draft rated on the Top 100 list. Trailing only former LSU teammate right-handed pitcher Paul Skenes (#3). Crews began his professional career with the Nationals Florida Complex league and was called up to the Fredericksburg Nationals three days later. After an 0-4 debut, Crews has slashed .333 with two homers, including a grand slam in his third game, and eight RBIs. The 21-year-old outfielder is projected to be in Double-A by the end of the 2023 season, and quite possibly the big leagues towards the end of the 2024 season.
Outfielder James Wood is the second highest-rated prospect in the Nationals' organization, rated at #7 on the Top 100. Wood has spent time with the High-A and Double-A affiliates this season and currently resides at Harrisburg. Wood has finally found some power at the plate hitting 12 homers and 14 doubles at the Double-A level. The contact numbers are a bit low, hitting .232 and just 48 hits in 56 games. 
Finally, newly promoted third baseman Brady House is the final prospect on the top 100 list, sitting at #43. House was called up to the Harrisburg Senators on July 18 and has not put up quite the numbers the team expected. The average is high at .339, but in 15 games, House has a .441 slugging percentage without any home runs or RBI. The defense has been good, and the contact is there. The Nats hope House can find a groove soon, especially with Nationals #14 prospect Trey Lipscomb having as good if not a better season than House is.