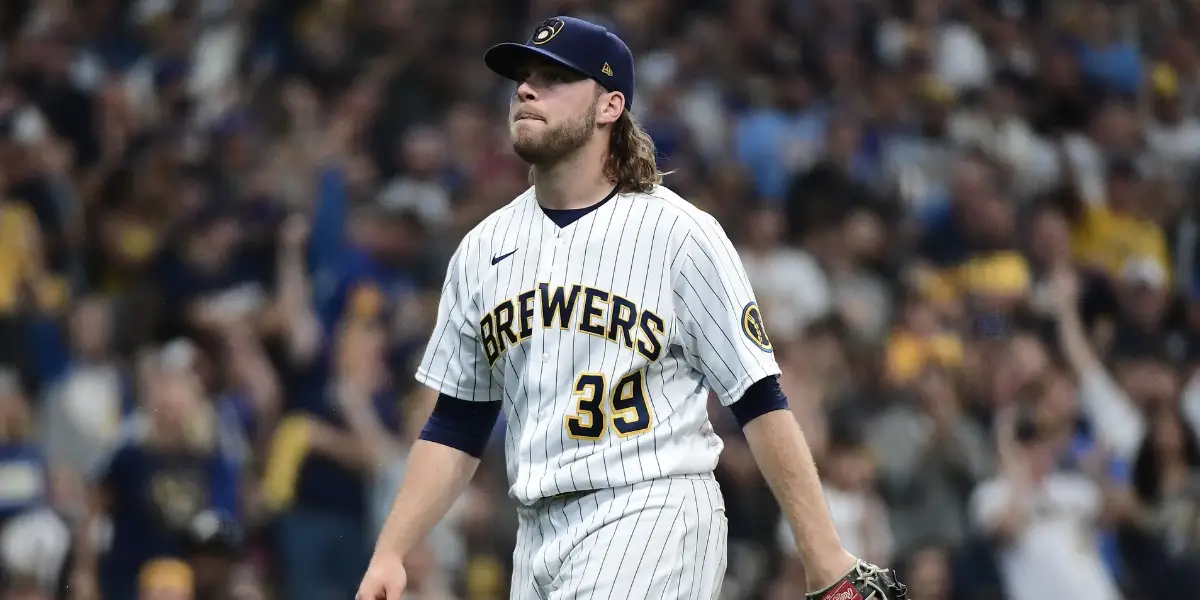 On Thursday, February 16th, a video was posted on Twitter by MLB.com Brewers beat writer Adam McCalvy of 2021 NL Cy Young award winner Corbin Burnes talking about an arbitration hearing he had with the Milwaukee Brewers over a hopeful contract extension. Burnes was quoted as saying, "You work hard for seven years in the organization and five years for the big league team, and you get in there, and they value you much different than what you thought you contributed to the organization." Here's the full video:
This is not a good look for the Milwaukee Brewers organization. Corbin Burnes is one of the best pitchers in baseball, and losing him would be a massive mistake. However, Brewers fans look away because it doesn't look like Burnes wants to be a Brewer much longer. We're not sure if a trade will happen or if the Brewers will make Burnes wait until he becomes an unrestricted free agent after the 2024 season, but the perennial all-star looks to be on his way out of Milwaukee.
Ever since cracking the Brewers' full-time rotation in 2020, Burnes has been one of baseball's best starting pitchers, winning the NL Cy Young award in 2021 and helping lead Milwaukee to an NL Central title. While his 2022 season wasn't as impressive as his 2021, and Milwaukee finished 2nd in the NL Central, missing the postseason, he still had an outstanding year on the mound. In 2022, Burnes posted a 2.94 ERA, with an NL Leading 243 strikeouts and 51 walks in 202 innings. His ERA was the only significant difference between his 2021 and 2022 seasons, posting a league-leading 2.43 ERA in 167 innings. However, After winning the Cy Young award in 2021, Burnes finished 7th in voting in 2022. Burnes, ranking 3rd in our Top 10 Starting Pitchers for 2023 list, looks to have another fantastic year on the mound in 2023.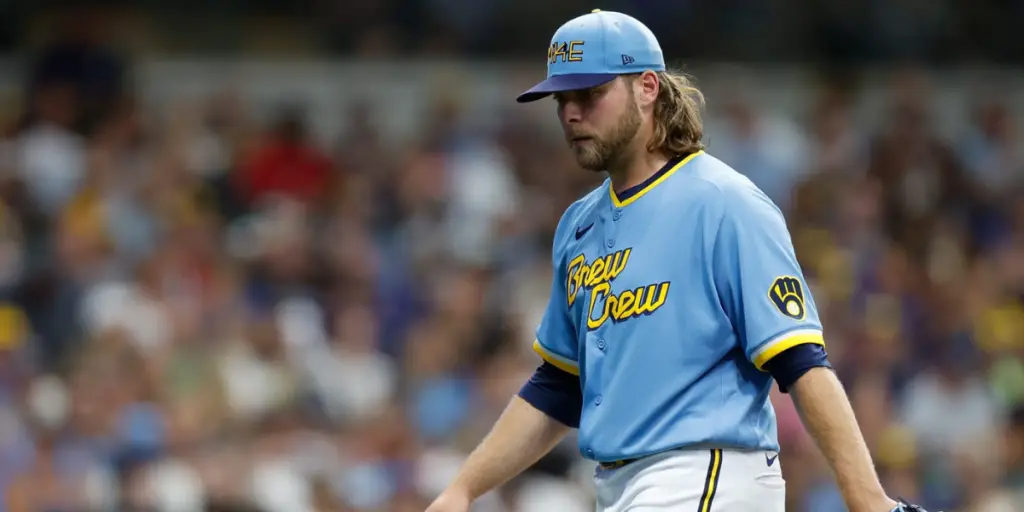 Now, who would be the best suitors for the right-handed ace if Burnes were to get traded? Here are three teams that we believe have the most realistic odds of trading for Corbin Burnes:
Los Angeles Dodgers
The Dodgers making a move for Corbin Burnes would make too much sense. They have a well-above-average farm system and Major League talent to match the value that Burnes brings. Burnes joining a rotation that already consists of Julio Urias, Clayton Kershaw, and a returning Walker Buehler would be a scary sight for opposing hitters. If this were to happen, the player who we believe would be the centerpiece in this trade is RHP Bobby Miller, the Dodgers' #2 prospect. Miller is an absolute flamethrower on the mound, much like Burnes, and is the 24th-best prospect in baseball according to MLB.com's Top 100 Prospects list and the 6th-best RHP prospect. The Dodgers have more than enough talent in their farm system to make this trade work, and we believe if they're willing to part ways with Bobby Miller, this could be a real possibility.
Los Angeles Angels
Here we still have Burnes heading to So-Cal, but this time in the AL. The Angels surely don't have as talented a farm system as the Dodgers, but they have some great young Major League talent that could be centerpieces in a deal centered around Burnes. Players such as Luis Rengifo, Mickey Moniak, and Jo Adell could very well be involved. If Burnes were to be moved to the Angels, he would be joining a rotation that has Shohei Ohtani. Can you imagine a one-two punch of Ohtani and Burnes? That would be unfair. Along with Ohtani, the Angels have talented lefties, Tyler Anderson and Reid Detmers, that would be very good 3rd and 4th options. The Angels have failed to succeed in the Mike Trout era, and ever since adding Shohei Ohtani into the mix, nothing has changed. Maybe a move for Corbin Burnes is exactly what the Halos need.
Baltimore Orioles
This one may surprise some of you, but the Orioles are real contenders to land Corbin Burnes if a move were to happen. The Orioles are very similar to the Angels; both teams are potentially one piece away from a postseason run. The Orioles, however, have the most profound farm system in baseball. Baltimore has 3 of the top 12 prospects in baseball: 3B/SS Gunnar Henderson (1), RHP Grayson Rodriguez (7), and SS Jackson Holliday (12). Gunnar Henderson is looking to be untouchable in Baltimore. However, I'm sure the Orioles would be willing to move Grayson Rodriguez in a deal with the Brewers. If not, they still have the #12 prospect in baseball as a trade piece. Jackson Holliday is only 19 years old and could potentially be the centerpiece of a Corbin Burnes deal. The former #1 overall pick has some next-level value attached to his name, but so does Corbin Burnes. If the Orioles really want Burnes, they may have to move on from Holliday in a sacrifice to try and win now. Corbin Burnes would surely be the ace in Baltimore, and along with a very talented and young lineup, he would be sure to win plenty of games.
So, What Now?
All we can do right now is wait and see how this situation turns out. Brewers fans are praying that Burnes stays with the team, and fans of the other four NL Central teams are praying that he leaves. But we doubt that anything will happen anytime soon. The Brewers may have won the arbitration hearing, but they lost their relationship with Burnes. Although Burnes will almost definitely be pitching for the Brewers in 2023, he may not be too happy while doing it, waiting month by month to escape Milwaukee.