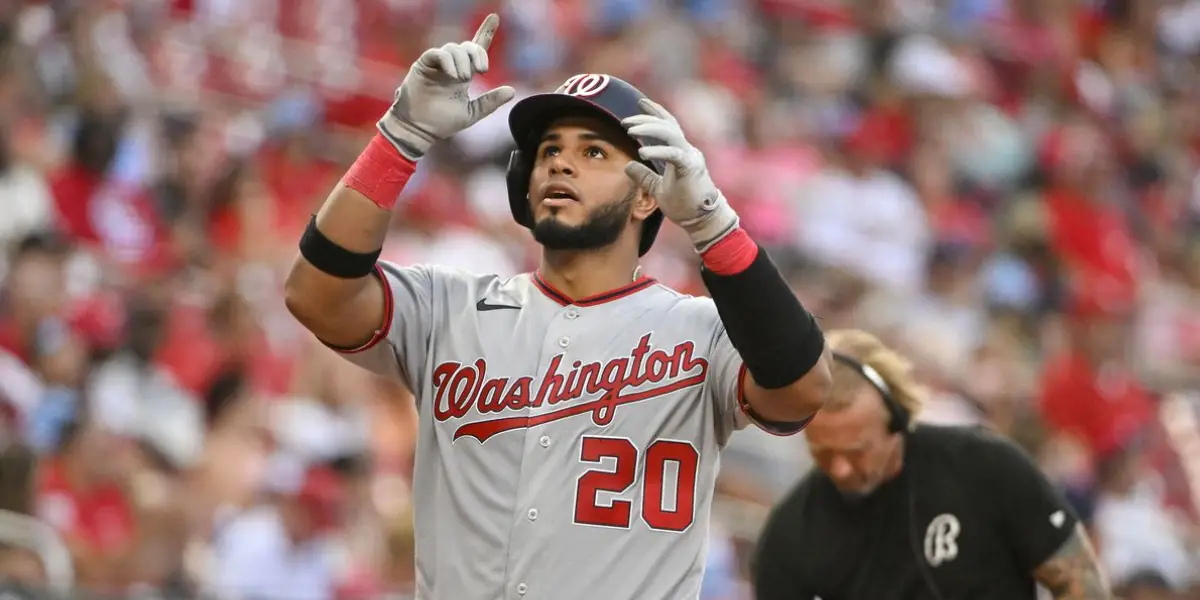 Extending a young position player that's something the Nationals are not used to, and it may come as a surprise as the Nationals had a successful run between 2012-19 without extending a significant position player during that time. They've seen the Atlanta Braves, a divisional rival, lock up a majority of their young core for the rest of the decade on relatively cheap deals. The Nationals last did this when they signed Ryan Zimmerman to a 6-year $100 million extension before the 2012 season.
So after more than a decade and the closing of their previous competitive window, the Nationals extend Kiebert Ruiz, who was acquired in a trade with the Dodgers and a potential cornerstone of this franchise, especially for their next competitive window. Wow, Deportes was the first one on Twitter to report the news of the 8-year, $50 million extension.
This deal will end up covering two of Ruiz's pre-arbitration years, all three arbitration years, three years of free agency, and club options that could keep him here for a decade. At the earliest, Ruiz will hit free agency during the 2030-31 offseason at the age of 32 and two years later at the latest.
For many reasons, the news probably serves as a shock to most of the fanbase. The Nationals haven't been spending much money over the past couple of years, they haven't extended a young position player in over a decade, the Lerner Family was in the possibility of selling last year, and Ruiz hasn't quite proved himself yet.
The Lerner Family hasn't spent much over the past couple of offseasons because the team is still in the early stages of the rebuild, and they have big contracts tied up to Strasburg and Corbin, who've been ineffective since 2019. However, $50 million for 8 years isn't much as it's only $6.25 million a year. Hopefully, this is an indication that the Lerner family will be committed to spending the big bucks on free agents and extending young players as the Nationals climb closer to becoming a contending baseball team.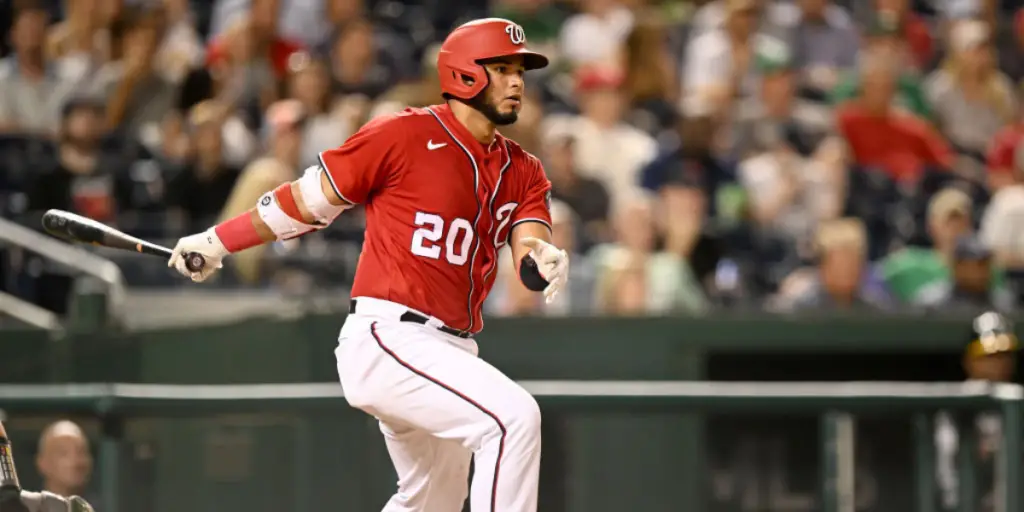 Keibert Ruiz's 2022 season wasn't great like the Braves players that received early extensions, but Ruiz showed a lot of promise. His overall offensive numbers were .251/.313/.360 (92 OPS+) in 112 games with 7 HR and 22 2B. Nothing about those numbers stands out, but the deeper you dig, the more there is to like.
Ruiz is great at making contact. He had an 11.5 K%, which was top-3 in the league. He only struck out 50 times last year, compared to his 30 walks. That's an impressive ratio for a rookie. The banning of the shift will help Ruiz, as he had a 49.4% pull rate and a 40.6% groundball rate. This will result in more hits, and he had an xBA of .279 last year, which ranked as the 91st percentile. In 72 AAA games in 2019, Ruiz hit .310/.377/.616 (144 wRC+) with 21 HR and 24 2B in just 72 games. He likely won't hit that production level again, but he has the tools to improve and become a good MLB hitter. He just needs a bit better pitch selection at the plate to go alongside his elite contact rate.
The former top prospect wasn't known for his defensive ability, but he did better than expected last year. As a young catcher, it must've been overwhelming for him to handle a young and bad pitching staff that saw a lot of changes throughout the season. Ruiz threw out 20 runners, which was second to only J.T Realmuto at an okay clip of 29%. It was hampered a bit by pitchers who were slow to the plate and were unable to hold runners well. Ruiz amassed five blocks above average and also had several successful back picks, including one that clinched a series win. Ruiz has a lot to improve on both sides of the plate, but he has the ability and time to turn into a future star.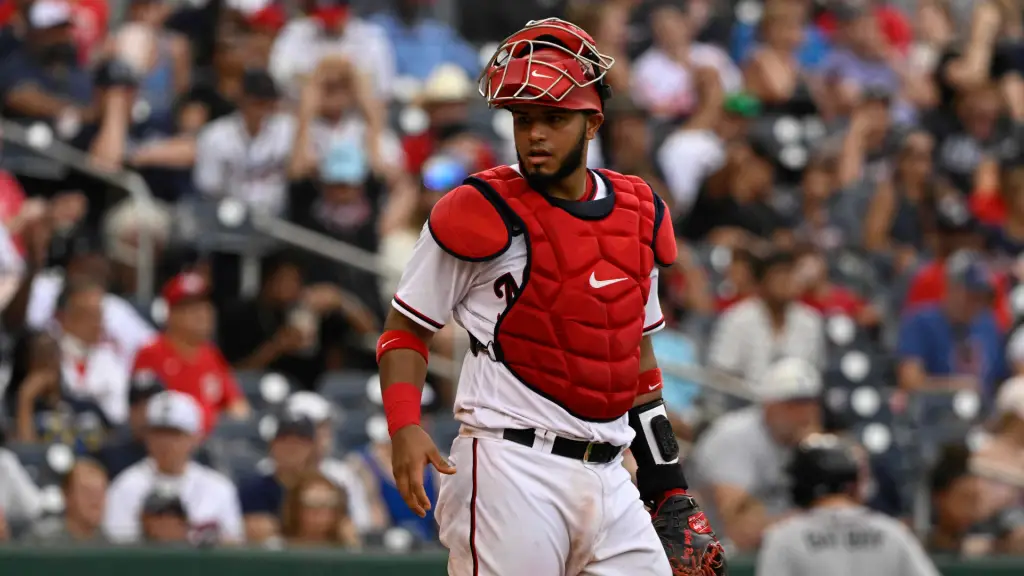 Another factor for Ruiz being extended this early is the agent. Ruiz left Scott Boras' agency to join the Octagon agency. Boras clients have a history of not signing extensions, especially ones this early. Harper, Soto, and Rendon were all Boras clients. Check out this article I wrote a few weeks ago for deeper dive into this. Turner was an exception. He declined an extension offered to him before 2019, and the Nationals looked to rebuild later in 2021 when he became a star.
The Washington Nationals made the right move. Ruiz produced 1.7 fWAR in 2022, and even if he doesn't improve, a 1.7 fWAR is worth $13 million, according to the FanGraphs model. Mike Rizzo and Mark Lerner have shown confidence and believe in Ruiz, and that's a great sign for this organization as this deal could be a total bargain if he turns into a star. Hopefully, this shows signs of the Nationals' willingness to lock up talented young players and spend big in the future. The future is looking a bit brighter every day for this team!