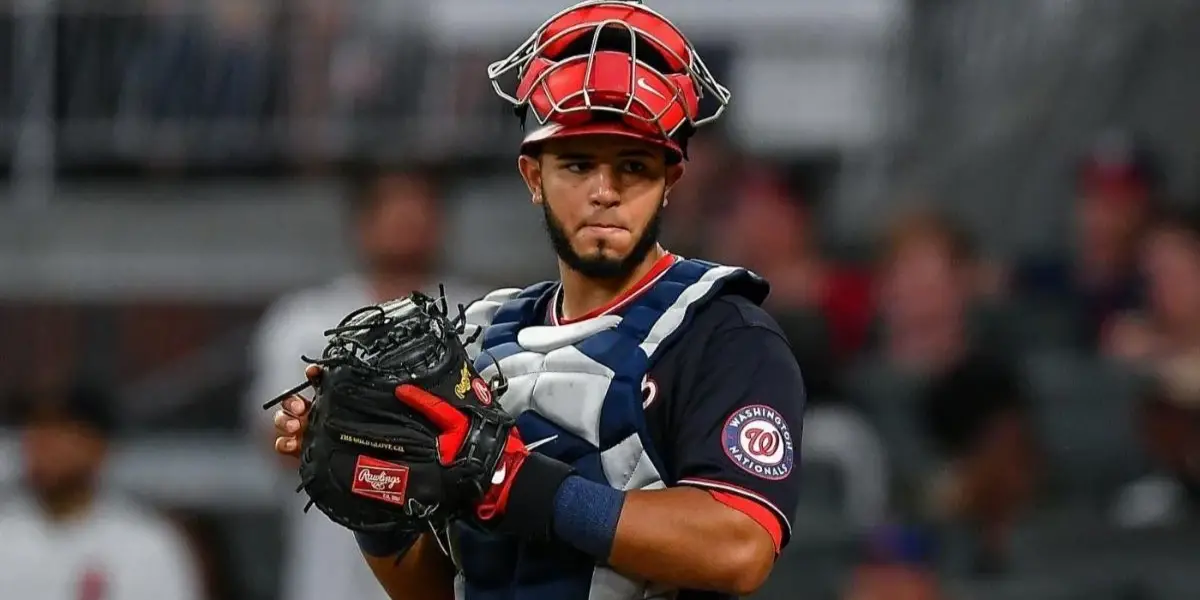 Important news broke out on February 22 that should excite Nationals fans. Keibert Ruiz changed his agent to Octagon Agency. Players changing their agents isn't uncommon, Ronald Acuna Jr. changed his agent earlier in the offseason. The big news is that he switched from Scott Boras' agency. MLB owners and fans know that Scott Boras is a pain in the butt because he's known for advising his clients to avoid extensions and to go to free agency and take the best deal. This results in most players with Scott Boras as their agent not staying with their original team past their initial years.
Nationals fans know a lot about Scott Boras as he's the agent of Bryce Harper, Anthony Rendon, and Juan Soto. Those three players were stars of the Nationals championship window from 2012-19. Five years ago, in 2018, all three were on the team together, and now they don different uniforms.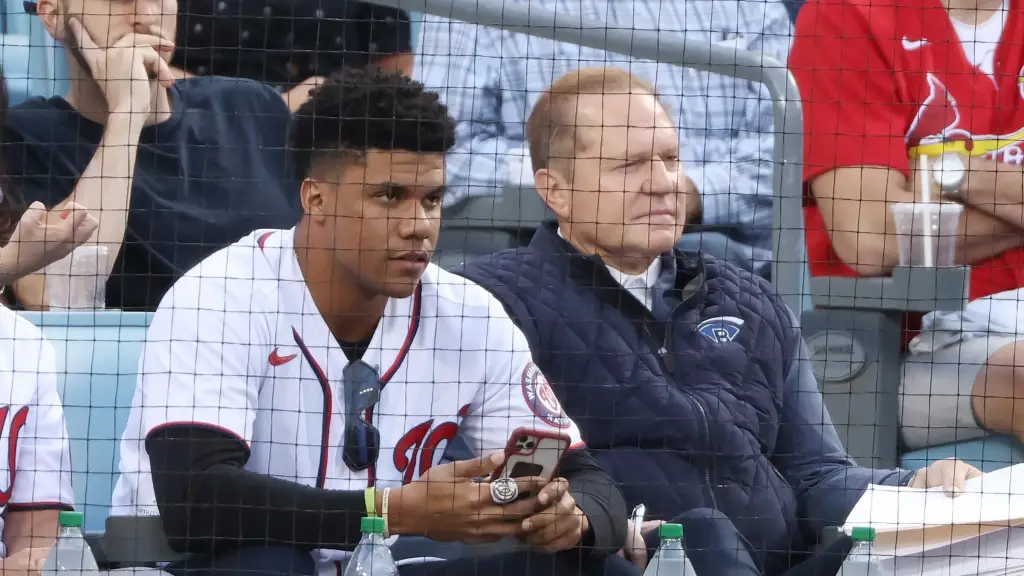 Bryce Harper has been a top player in the game since 2015, and the Nationals did reach out to him for extension talks before his free agency, but they never reached a serious engagement. He went to free agency after 2018, and the Nationals offered him two deals of $250 million for 12 years and $300 million for ten years, but he eventually signed with Philly for $330 million for 13 years.
Anthony Rendon was underrated in his time with the Nationals, despite putting up a .300/.400/.500 line from 2017-19 with at least 20 HR, 40 2B, and great defense at 3B. He was the best player on the 2019 championship team. Rendon had extension talks with the team before he hit free agency, and the Nationals offered him $210-220 million for seven years. The offer was denied, and he signed with the Angels for $245 million for seven years.
Juan Soto is the most recent player the Nationals had to deal with, and they tried to extend him early. Before the season in 2022, he rejected $350 million for 13 years, and in the season, he rejected a $440 million deal for 15 years. This would've been the largest contract in MLB history, and it was offered to him 2.5 years before hitting free agency. We all know how this ended as Soto was traded to the Padres for a big return of prospects necessary to boost the Nationals in this rebuild.
Scott Boras has been the common denominator between them, as his clients rarely take early extensions or slight hometown discounts. You can't blame the players as they usually try to earn the most, and Scott Boras does that for them. It does make it difficult for an owner, and it's not just the Nationals who have dealt with this.
Xander Bogaerts, Nick Castellanos, Kris Bryant, Gerrit Cole, Carlos Correa, Eric Hosmer, J.D Martinez, Mike Moustakas, Carlos Rodón, Hyun-Jin Ryu, Max Scherzer, Corey Seager, and Marcus Semien were all top free agents during their time who ended up with a new team.
This shows how important it is for the Nationals now that Ruiz's agent is not Scott Boras anymore. For further proof, look at all the young Braves that have signed extensions; Scott Boras isn't their agent. Yordan Alvarez, Julio Rodriguez, and Rafael Devers have signed extensions in the past year, and Aaron Judge re-signed with the Yankees; their agents aren't Scott Boras.
It's not possible for a team to re-sign every player that's a part of their core, some will be let go, but some should be re-signed/extended. Ryan Zimmerman is the only significant position player that the Nationals have re-signed/extended. That has to change if the Nationals want their next window of contention to be larger, especially with the pool of young talent the organization has.
Keibert Ruiz, a young talented catcher, could be a cornerstone piece of this franchise for years. It's a bit too early to start the extension talks because he hasn't shown, but if he shows improvement this year, the Nationals should start talking to get that extension done as early as possible. This doesn't only apply to Ruiz; it goes to all of the young talents in this organization. If they produce early on, go for the early extension.
Now that Ruiz isn't a Scott Boras agent anymore, James Wood and MacKenzie Gore are the most significant players in this organization. The Nationals will hope they change their agents, but even if they don't, it's fine because players like Robert Hassell, Elijah Green, CJ Abrams, Cade Cavalli, and Josiah Gray aren't Scott Boras clients.