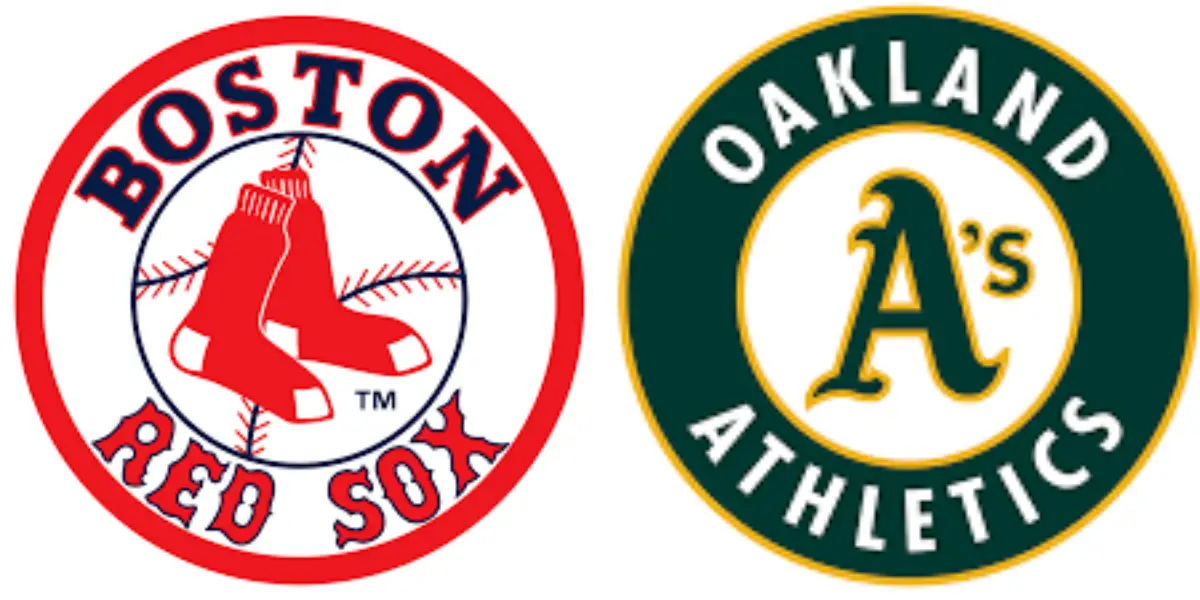 The Boston Red Sox will wrap up the first half at home with a three-game series against the Oakland A's. The Red Sox have won five of their last six and are coming off a series win over the Texas Rangers, winning two out of three games and outscoring the Rangers 20-14, in their last six games, they've outscored their opponents 37-24. The A's are coming in off a series win against the Detroit Tigers taking two out of three as well as taking four of their last six. The A's outscored the Tigers 13-12 and in their six-game stretch, they outscored their opponents 34-30. Last year head to head, the Red Sox went 5-1 against the A's last season outscoring them 39-10.
Game 1:
Date: Friday, July 7
Time: 7:10 PM
Broadcast: NESN
Game 2:
Date: Saturday, July 8
Time: 4:10 PM
Broadcast: NESN
Game 3:
Date: Sunday, July 9
Time: 1:35 PM
Broadcast: NESN
Projected Starting Pitchers:
Game 1: Brennan Bernadino (1-0, 2.70 ERA) vs. Luis Medina (2-7, 6.37 ERA)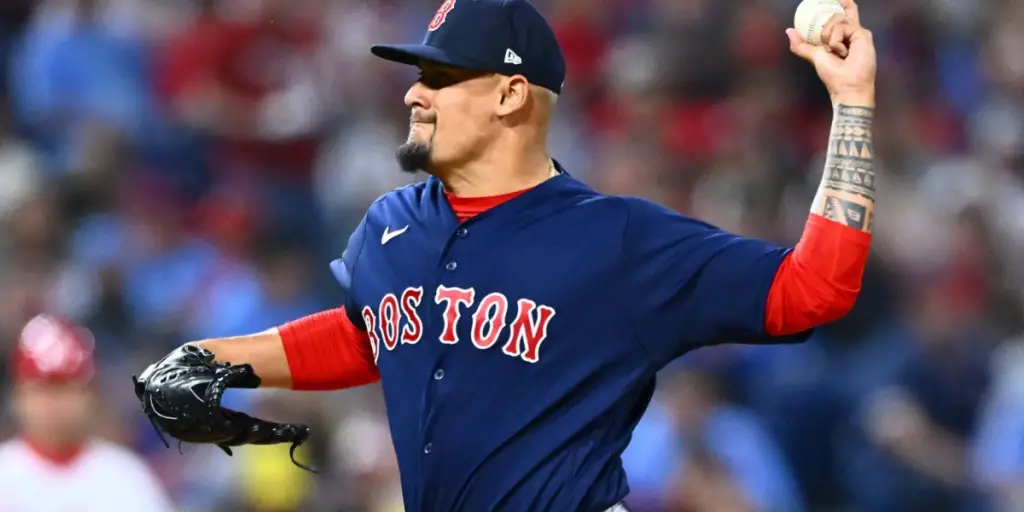 The Red Sox will be going with two bullpen games in this series due to injury and according to a report Brennan Bernadino will get the start in the first game. Bernadino is making his second career start after getting the start on Tuesday against the Texas Rangers, that was also his last outing and he went 1.1 innings giving up one run on one hit; he didn't walk anyone and struck out two. Bernadino has never faced the A's in his career. He comes into this game featuring a 3.22 FIP, a 1.08 WHIP, a 2.4 BB/9, and an 8.8 K/9. Bernadino will face Luis Medina who is making his 12th career appearance and ninth career start. In his last outing Medina faced the White Sox going five innings giving up one run on four hits; he walked five and struck out four and picked up his second win of the season.
Game 2: James Paxton (4-1, 2.70 ERA) vs. Paul Blackburn (1-1, 4.50 ERA)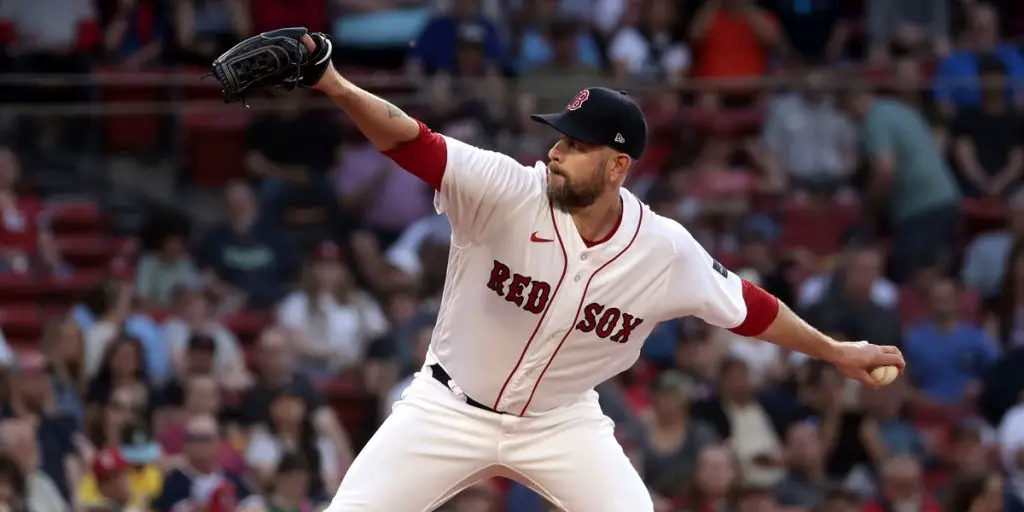 James Paxton will return from the paternity list and take the ball in the second game of the series. Paxton is making his tenth start of the season and was recently named the American League pitcher of the month for June. Paxton this season posts a 3.25 FIP, a 0.96 WHIP, a 2.3 BB/9, and a 11.0 K/9. In his last start Paxton faced the Blue Jays and pitched well going 7.2 innings, he didn't allow a run, on three hits; he walked two and struck out seven. In his career against the A's he has made ten starts and is 4-0 with a 3.42 ERA with 67 strikeouts. Paul Blackburn will oppose Paxton, some of Red Sox twitter has mentioned the possibility of the Red Sox trying to trade for Blackburn so this will be a chance for them to take a look at him. Blackburn is making his eighth start of the season and his last start came against the the White Sox in which he went five innings giving up five runs on six hits; he walked four and struck out five.
Game 3: Opener vs. JP Sears (1-6, 4.09 ERA)
The Red Sox in the final game before the break will go with another bullpen game so we will have to see who they decide to start. The Red Sox reliever that gets the start will face JP Sears for the A's who is making his 18th start of the season and his last start came against the Tigers and he went 7.2 innings, not allowing a run on five hits; he didn't issue a walk and struck out four.
Boston Red Sox Player to Watch
Justin Turner (.285/13/50)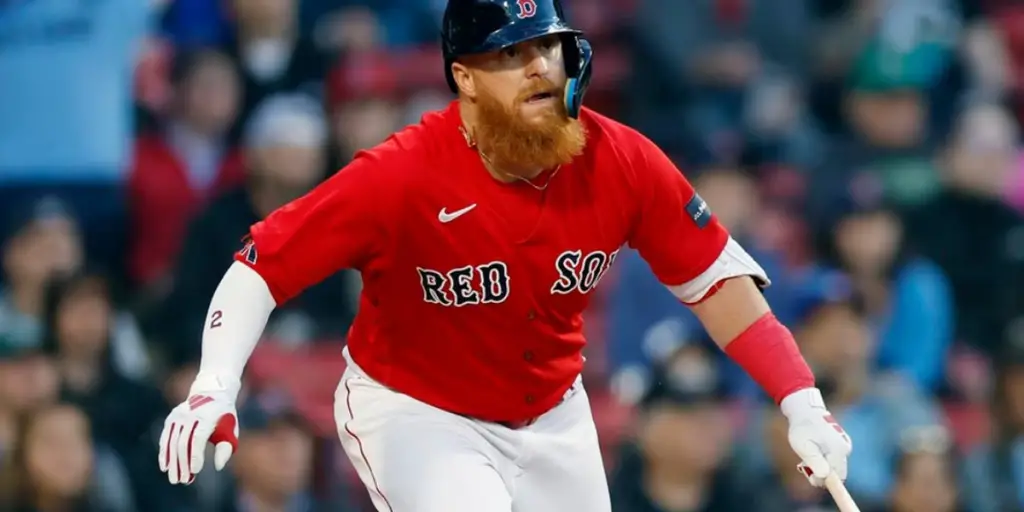 Justin Turner is one of the hottest Red Sox hitters in the lineup as of late, he is currently riding a six game hitting streak and in those six games he is hitting .458 going 11-24 with seven runs scored, a double, two home runs, and nine RBI. This season Turner is posting a slash line of ..285/.357/.461 with an .818 OPS, and he has been a 1.5 WAR. In his career against the A's Turner is hitting .250 going 13-52 with four runs scored, a home run and five RBI.
Series Prediction:
This a series the Red Sox should handle with ease but this team is so hard to predict, they play their best against the good teams and are able to win series but when it comes to the bad teams they seem to struggle. The A's however despite winning four of their last six are a bad team this year so the Red Sox should take care of businness, I predict they'll win two out of three and head into the break winning seven of their last nine and will have momentum heading into the second half of the season.