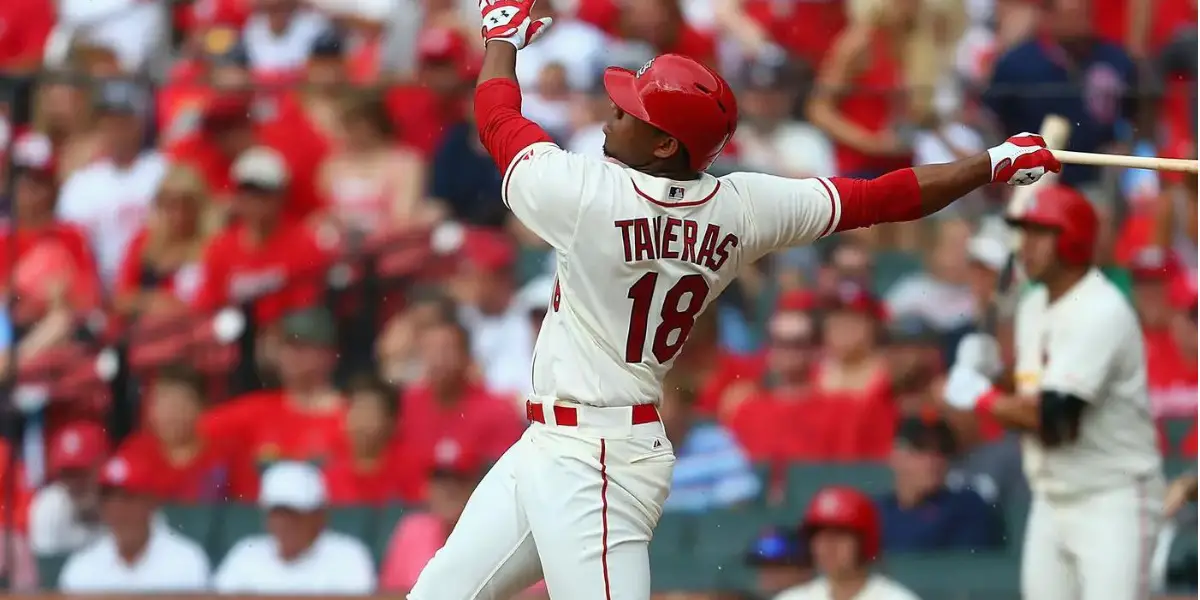 When you think of a player that had a lasting impact on the game of baseball, who comes to mind? The Home Run King, Barry Bonds, Babe Ruth, the best hitter in MLB history, Ted Williams.
But one slips away. One goes unrecognized not as one of the greats but as someone who forever left their mark on the game. Someone who left behind a short-lived career but has changed the way I look at baseball for as long as I remain a fan.
It's the story of Oscar Taveras.
The overwhelming majority of Cardinals fans immediately recognize the name. But many of you who aren't fans of the team may not. It's a story that many more people need to know about. It's a legacy that needs to live in the hearts of fans everywhere.
Only a few short weeks from now will be the 11th anniversary of a Cardinals prospect pinch-running at third. You're probably asking yourself, "Why do I need to know this?" It's when Oscar Taveras got his nickname.
On March 26th, 2012, the Cardinals sent in a pinch runner at third base. Except, the broadcasters didn't have any information on the chart about this runner. Not knowing who he was, the graphics team put in three words where his name should be on the tv screen. Many of you will know or remember the three words I'm about to say. Minor League Guy.
Oscar Taveras was Minor League Guy.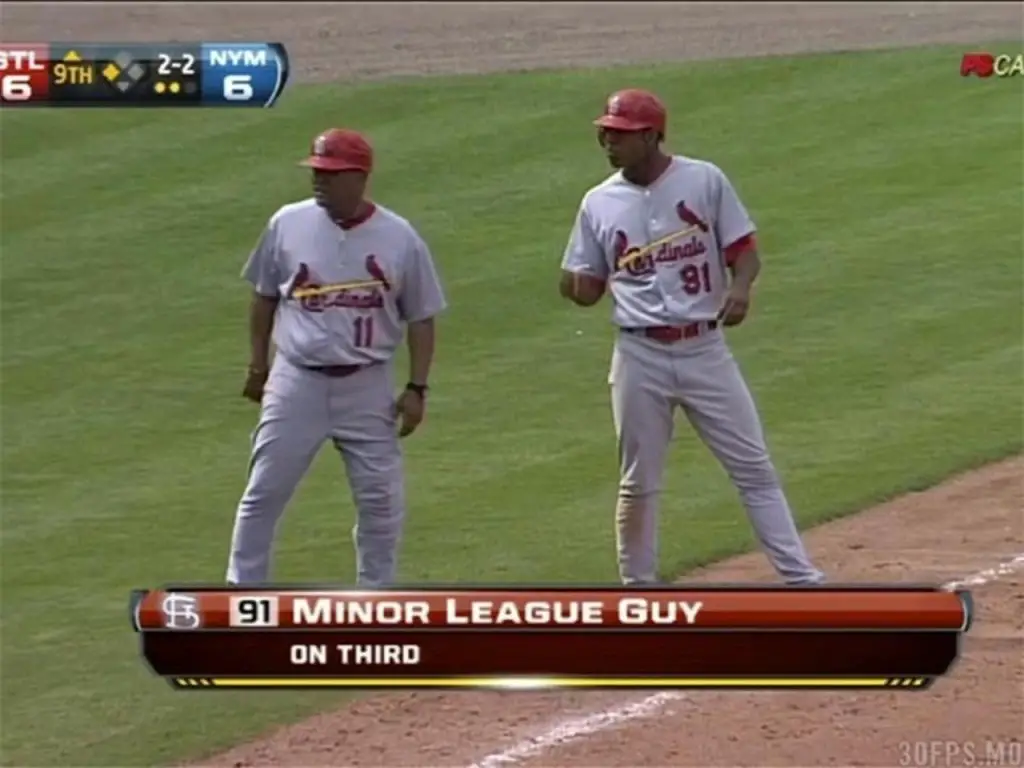 I'm sure you've seen this image before. You just never knew who it was. It was the surging Taveras. In the next 12-18 months, Taveras would become a top prospect in baseball, and an MLB Call Up was imminent. In May of 2013, Oscar would get his shot. Minor League Guy had made it. He would fluctuate between mashing and slumping during his first taste of MLB action. But who would expect otherwise? The young Taveras was only 21. His slash line through his first MLB season was .239/.278/.312. He hit 3 Home Runs with 22 RBI. An OK stretch to start a career.

But then something clicked. His swing seemed to be on in the playoffs.
Then, disaster happened.
On October 26, 2014, news broke that Oscar had passed away in a car crash in the Dominican Republic. The baseball world stopped. People were in shock. How could this happen? Why did this have to happen? Why does it happen to anyone? Why is this world so cruel?

Taveras left a lasting mark on the game. He was a young man with so much potential and was taken from us way too soon. A player who was potentially a starting outfielder the next year. Who knows what could've happened if this unfortunate event didn't occur. I can't even imagine what his loved ones went through. It was just such a terrible situation. And Taveras isn't the only player who was taken way too soon. Yordano Ventura, Jose Fernandez, and Tyler Skaggs were also tragically killed.

Taveras wasn't a Hall Of Famer, MVP, or All-Star, but he was all of those in the hearts of baseball fans. I hope that his legacy will live on forever as a young kid who was a great player, a great human being, a great son, and a great boyfriend—a player who was, no matter what his baseball reference stats say, a St Louis hero. My prayers will always be with his loved ones and family. Every day, week, month, and year, we should remember the lives of people who are no longer with us. Oscar was taken from us just over eight years ago. A legend we wish we never lost.
#OT18