Wilkerson Named New Assistant Hitting Coach
The New York Yankees announced Monday they have hired former Major League outfielder Brad Wilkerson as an assistant hitting coach.
Wilkerson, 45, was originally drafted by the Montreal Expos in the first round of the 1998 MLB Draft. The Owensboro, Kentucky native made his Major League debut for the Expos on July 12, 2001, against the Tampa Bay Devil Rays. His career year was 2004, when he hit 32 home runs, scored 112 runs, drove in 67 runs, and stole 13 bags. His slash line was .255/.374/.498 with .373 wOBA and 5.0 fWAR.
Wilkerson also played for the Texas Rangers and Seattle Mariners before making his final Major League appearance with the Toronto Blue Jays in 2008. A minor league contract with the Boston Red Sox in 2009 did not earn him a spot on the big-league roster, and after a brief turn in Triple-A, he retired as an active player.
Most recently, Wilkerson was a baseball assistant and recruiting coordinator for Jacksonville University.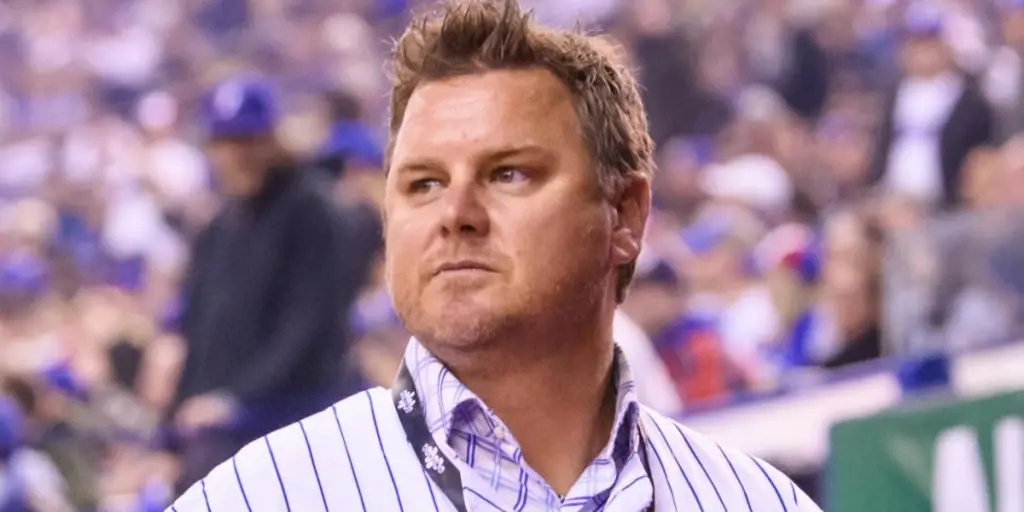 Wilkerson, married with three children, replaces Hensley Meulens, who was named hitting coach for the Colorado Rockies in November. He joins Yankees hitting coach Dillon Lawson and fellow assistant hitting coach Casey Dykes in their efforts to improve the team's October hitting woes. Wilkerson brings the experienced player perspective to the trio, as both Lawson and Dykes come from analytics-driven backgrounds. 
From the perspective of an outside observer, the loss of the multilingual Meulens, and his vast coaching experience in World Series environments with the San Francisco Giants, hurts. Yet, I understood he was overqualified for his job as assistant hitting coach with the Yankees. When the Yankees decided to move on from former manager Joe Girardi after the 2017 season, Meulens had been my first choice as a replacement. I am hopeful he uses the new job with the Rockies to propel himself to an eventual and much-deserved managerial opportunity.
Wilkerson was an early disciple of on-base percentage, and during the Expos' first year in D.C. as the Nationals, he belted 42 doubles. Bashing doubles in Yankee Stadium always makes me fondly remember Alfonso Soriano. Sorry, I digress. One of Wilkerson's biggest mentors is legendary Hall of Famer Frank Robinson from his days with the Expos/Nationals. The Yankees need contact hitters, and Wilkerson has the skillset and experience to help the younger players blossom. Outfielder Estevan Florial stands out to me as a pupil who might benefit greatly from Wilkerson's tutelage. Rumor has it the Yankees need a solid left fielder.
I was hopeful the Yankees would focus on playing experience for Wilkerson's role. He may not have been someone I thought of for the role, but I am pleased with the choice. I believe he has value and has learned sound coaching skills through his time in high school and college environments. He knows what it is like to be a Major League baseball player, having both success and failure, and the pressure that comes with playing in front of demanding fans.
The Yankees announced on Sunday they have reached an agreement with Gleyber Torres on a one-year, $9.95 million deal to avoid an arbitration hearing in February. Torres was the last unsigned arbitration-eligible Yankee this winter. The Yankees have avoided arbitration with all eligible players since the contentious case with former star reliever Dellin Betances in 2017.
When social media posts started popping out about Gleyber's new deal, many reported $9.995 million. Seriously, $5,000 below $10M did seem a little petty. The actual final number represents the halfway mark between the team's offer and the player's asking price. I think it was a fair resolution. I am glad there will be no arbitration hearing for Gleyber and no opportunity for Yankees Team President Randy Levine to 'open mouth and insert foot.'
If Brad Wilkerson can help Gleyber Torres find consistency, he will never have to pay for a meal in New York again.