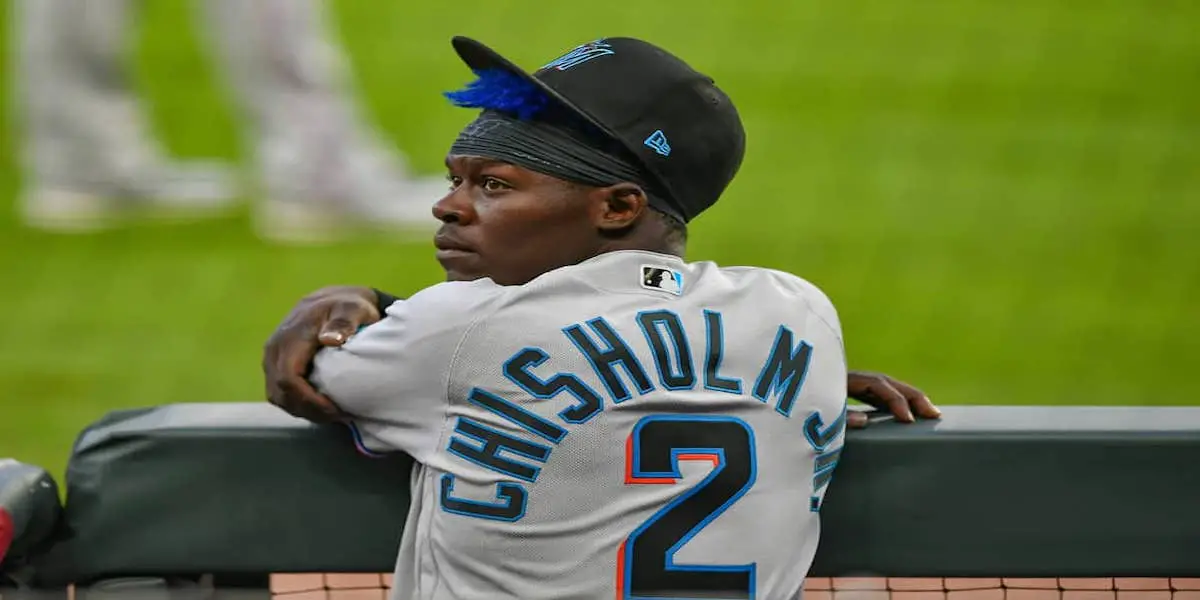 Just under a month ago, it was revealed that the Miami Marlins had acquired 2022 American League batting champion Luis Arráez from the Minnesota Twins for three players, highlighted by Pablo López. As a result, the fish plan on using All-Star second baseman Jazz Chisholm Jr. as a center fielder. In the past, radical changes in position like this have not worked, and Marlins fans should be concerned for the following reasons:
A Lack of Experience
Jazz has never played a game in the Majors or Minors at CF. Historically, Infielders have had a tough time transitioning into the outfield. Take, for example, former Marlin Dee Strange-Gordon. When Strange-Gordon was traded from the Fish to Seattle, he was converted into a center fielder. In 57 games in center, Strange-Gordon had a .958 FPCT% with six errors. Not only that, his fielding as a whole declined after the position switch. Forcing Jazz into a similar change could result in similar results.
Jazz needs to strengthen his arm
According to Statcast, Jazz Chisholm had an average throw speed of 81 MPH in 2022, which is the league average for a second baseman. He also ranks in the 23rd percentile in arm strength. However, when placed with other center fielders, he would have the weakest arm, behind Akil Baddoo (81.2 MPH) and Albert Almora Jr. (81.6 MPH). This would usually be no issue, but the position change for Jazz was announced only one month before spring training, and the lack of time given could mean Jazz's arm might not be up to the center fielder's average of 90 MPH.
Other Marlins Infielders have played in the outfield before
Other Marlins infielders have played in the outfield before Jazz. The aforementioned Luis Arráez has played some left field in his career, Garrett Cooper has played some right field, and even Jon Berti has played all three outfield positions. Overall, there are options other than forcing Jazz into the outfield, where he hasn't played before.