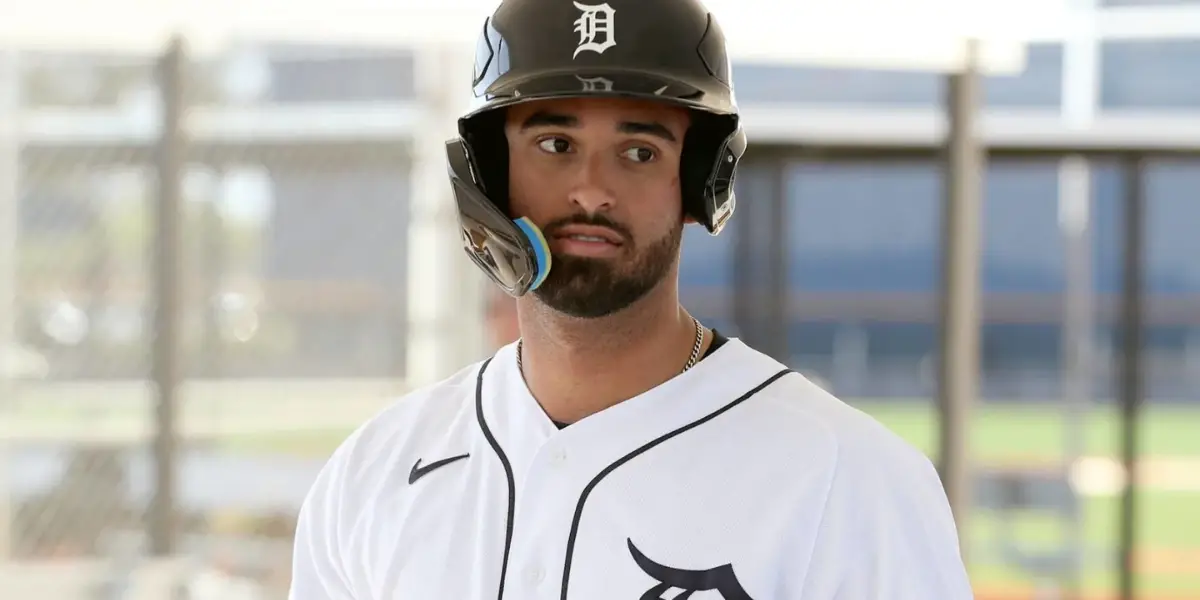 Well, it can't get much worse.

After much offseason and Spring Training hype, 2022 was a disaster for the Detroit Tigers. Everything that could go wrong seemingly did go wrong, and just when they thought there were some bright spots, it got even worse. Following an abysmal season, cleaning up the front office, and now a lackluster offseason, there seems to be very little to be optimistic and excited about for the 2023 Detroit Tigers. That being said, it seems loyal Tigers fans always find more reasons than a ballpark frank and a cold beer to go out to Comerica Park. With this year looking pretty weak for the Motor City Kitties, I took it upon myself to try and help fellow Tigers fans find some reasons to watch and be optimistic for the 2023 Detroit Tigers; just be prepared to hear the opening line to this article a few times.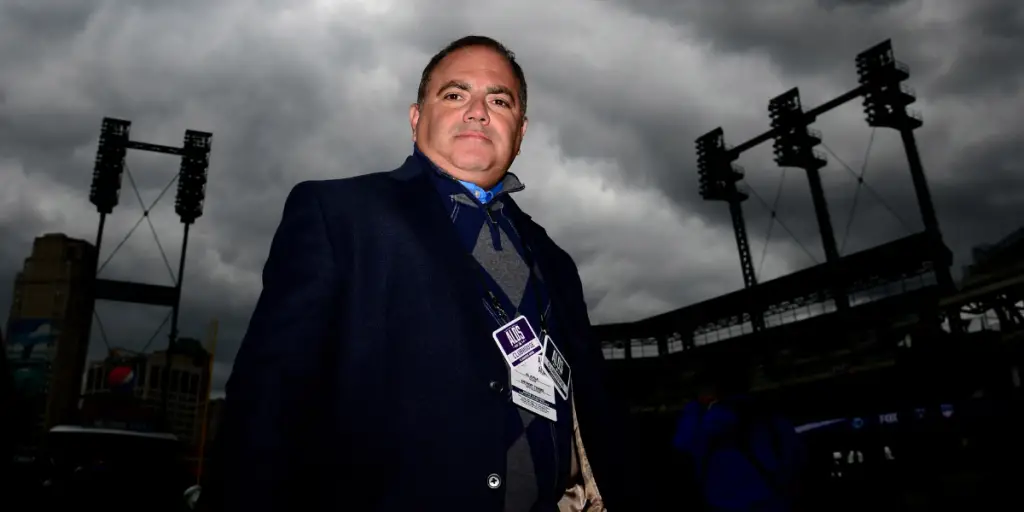 The man who many Tigers fans would say ruined the franchise, Al Avila, is gone. Al Avila took over as Detroit's general manager and executive vice president of baseball operations, being promoted from his Assistant GM job in August of 2015 after the questionable move of releasing Dave Dombrowski, the man who helped the Tigers reach two World Series and built the Tigers super teams in the early 2010s. Al immediately got to work trying to build the team in his image, trading stars that defined the Tigers for years, such as Justin Verlander, and budding superstars, such as J.D. Martinez. Avila, during his end-of-year press conference in 2016, pre reporters, mentioned he "wants to get younger" and "We want to stay competitive, but at the same time, this organization has been working way above its means for some time." with the team. Now here we are seven years later, and Detroit has been one of the worst teams in all of MLB the past few years, but hey, at least they are working within, or more like well under, their means. Al Avila, in these seven years, ruined the Tigers, period. His notable signings, such as Jordan Zimmerman and Josh Harrison, were complete busts for the team. Very few of his draft picks have turned out well for the team, and what was supposed to be a young promising farm system now seems middle of the road at best in terms of farm system rankings. In short, it can't get much worse. It is very easy to go on and on about how Al Avila ruined the Tigers in his seven year reign of terror. Still, this article is about looking for the positives, and that all now lies in new Detroit President of Baseball Operations, Scott Harris. Scott Harris was hired on September 19, 2022, as the new President of Baseball Operations for the Tigers. He came in with an impressive resume, most notably helping the San Francisco Giants blow their expectations out of the water in 2021 with a surprising 107-55 record. Harris made his intentions clear during his introductory press conference, stating, "We need to acquire, develop, and retain young players." and "The best organizations in baseball right now are not only acquiring that talent, but they're also getting the absolute most out of that talent when they get into the organization. We need to create a culture of development here." His quotes, while all but confirming there is going to be a rebuilding of the rebuild, it gave a lot of hope to Tigers fans. Harris has shown the ability to put people in place to bring the best out of players and help them overachieve in his time in San Francisco. If he does that here, as soon as this year, this should ideally start to show in players such as Akil Baddoo, Kerry Carpenter, and Eric Haase, just to name a few. Detroit has also not had a top, young farm system in quite a long time, and while it may take some time, you should be excited and optimistic in 2023 for what moves Scott Harris makes for the future of this team.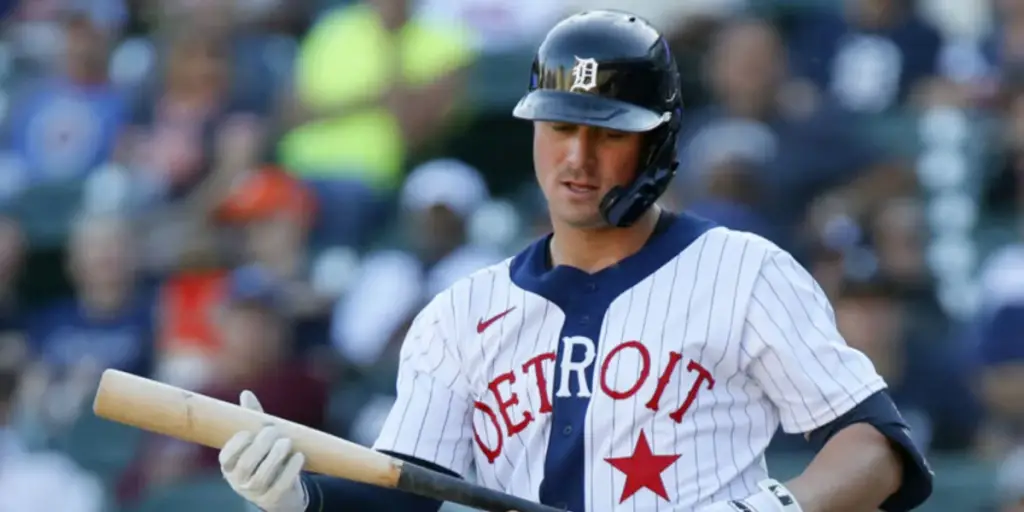 Speaking of the future, the Detroit Tigers are supposed to have some bright young superstars in the waiting flourishing right now. A couple of highly touted prospects, such as Spencer Torkelson and Riley Greene, and surprise call-ups from rising players such as Beau Brieske and Kerry Carpenter. While Riley Greene seemed to live up to show his potential in the early hype, boasting a .253 average with 5 Home Runs, 42 runs batted in, and 1.4 WAR in only half of the season, along with his superb defense. The surprise call-ups also contributed to a struggling Tigers team, such as Kerry Carpenter being surprisingly consistent in his brief time in the Majors, hitting for a .252 average, along with 6 Home Runs and 10 runs batted in 103 at-bats, and Beau Brieske putting up a 4.19 ERA in his 15 starts, providing some much-needed consistency and reliability to a very battered and bruised pitching staff. Those three should hopefully continue their good starts to their careers and be players to watch if they can take a step up in 2023. However, this is the part where we have to refer to the opening line of this article once again. With Spencer Torkelson, it can't get much worse. Drafted #1 overall in the 2020 MLB Draft Amateur, Torkelson was looked at as the definitive future of the Detroit Tigers, and for a moment, it looked like that was the case. In the minor leagues, Torkelson was doing what many expected him to do, hit the ball and hit it hard. In just 158 games combined in all three minor league divisions, Torkelson hit for a .258 Average, with 35 homeruns, 72 extra-base hits, and 109 RBIs. This production and a good 2022 spring were enough to get Torkelson named as the opening day 1st Baseman for Detroit. Cabrera even gifted him a 1st Baseman's glove as a symbolic passing of the torch when telling him he made the roster. However, since then, it has not been good for the 23-year-old prospect. Besides what seemed like another symbolic moment with hitting a three run homerun after Miguel Cabrera's 3000th hit, Torkelson was highly unproductive for the Tigers in his rookie year. Spencer simply looked lost at the plate, hitting for just a .203 Average, 28 RBI, and 8 Home Runs in 360 at-bats, even only hitting for an average of .091 for pitches down the middle of the strike zone, a practically unheard-of stat for someone labeled as a "future elite hitter" All of this led to him posting a -1.3 WAR, which may have been worse had it not been for some incredible defensive plays at first base. Due to his subpar performance, during the middle of the season, Torkelson was sent down to Triple-A to "fix his swing." This short 35-game stint resulted in a bit of a better performance than what we were seeing in the majors. It was nothing to write home about. Eventually, Torkelson did get called back up to finish the season in the majors, and while he did slightly improve, the struggles were still there, and major adjustments still needed to be made. Spencer's rookie season is almost a perfect metaphor for Detroit's 2022 as a whole. There was a lot of bad, some bright spots, and improvement late, but not nearly enough to fix the struggles. However, I by no means am counting Spencer Torkelson out yet. He has undoubtedly shown flashes of being the future superstar we were promised and still has all the potential in the world to become the elite hitter we were promised. With new hitting coaches, Michael Brdar and Keith Beauregard bringing a fresh approach after the Tigers were last in runs and 25 in average in the MLB, this should no doubt help Torkelson be, at the very least, a serviceable power hitter. Though with the dimensions of Comerica Park getting moved up, we could see a breakout year two for the young prospect.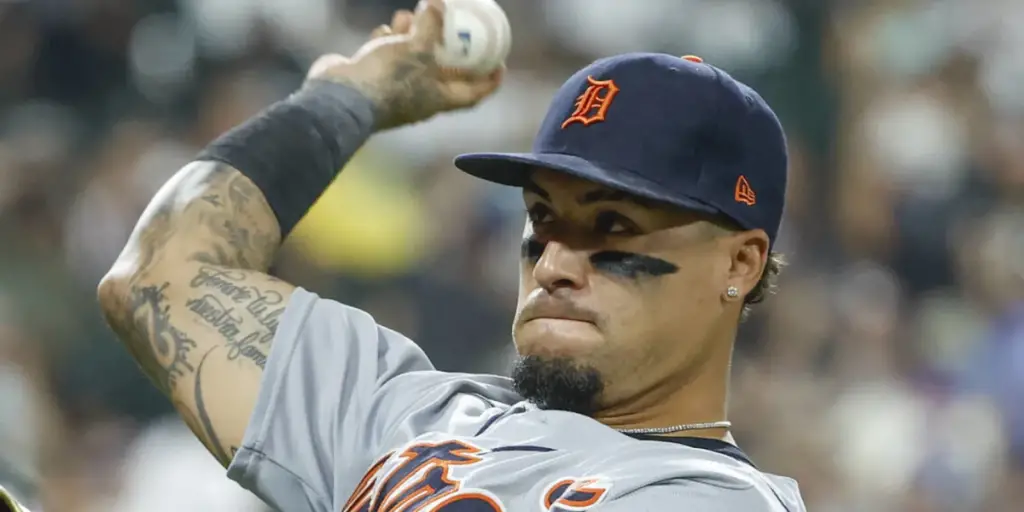 You can't talk about the utter failure that was the Tigers' 2022, but also some possible positive upsides there may be in 2023, without mentioning Detroit's veterans and established players. While players like Jonathan Schoop and Akil Baddoo had career-worse years offensively, the latter even being sent down to the Minors for a short time, no one had worse years or was more heavily looked at and criticized than Austin Meadows and Javier Baez for these two, it can't get much worse in 2023. Javier Baez came into the 2022 season looking to prove doubters wrong. Having a lot of up and down seasons in Chicago with the Cubs, including a 2018 season where he was second in NL MVP voting, he was eventually traded to the New York Mets in the middle of the 2021 season. There, Baez caught fire, hitting for a .299 average, 9 Home Runs, and 22 RBIs, with a positive 1.7 oWAR in just 47 games with the team. Naturally, this success would lead to getting paid in free agency, and that he did. In the summer of 2022, the Detroit Tigers signed Javy to a six year, $140 Million contract, viewing him as the long-term shortstop of the future. While arguably passing on the better shortstop in Carlos Correa, Tigers fans were more than excited for the upcoming season with the signing of a big-name superstar. Baez would bring swagger, confidence, and much-needed power to a Tigers team that impressed in 2021 and was looking to improve. The man known as El Mago started his Tigers career in possibly the best way he could, smoking a hard-hit ball off the wall to win it for the Tigers in walk-off fashion on opening day in front of a sold-out Comerica Park. During his post-game interview, Baez thanked the sold-out crowd and asked for their support throughout the long season. While this plea was in the moment, met with roar and applause from the crowd, Javier would very quickly lose the support of those fans who adored him after opening day. Baez had absolutely no plate discipline whatsoever. According to fan graphs, Baez swung at a whopping 49% of pitches thrown out of the strike zone. If the opposing team threw a curveball or slider low and away, there was a decent chance Baez was swinging at it like it was a meatball down the middle of the strike zone. Baez went on to have one of the worst full seasons of his career, posting a .238 average, 17 Home Runs, 67 RBI, and an abysmal .278 OBP. Baez also struck out 144 times, 30th in the league. All in all, a highly disappointing season for Baez, and the fans showed their displeasure, getting annoyed and booing those giant swings and misses on balls six feet out of the strike zone. However, there is hope for Baez to have a huge bounce-back year, and a lot of it is similar to what may help his struggling power hitter, Spencer Torkelson. The moved-in, and shorter walls in Comerica Park should help Javy rack up a few more Home Runs and RBIs as the days of 419-foot flyouts are gone in Detroit, and the new hitting coaches should hopefully provide a boost for the entire lineup. However, unlike Torkelson, Javier's biggest key to having a bounce-back year will undoubtedly be improved plate discipline. Swinging at half of the pitches thrown to you out of the zone is unacceptable, and if he can lower that percentage, we should see the average and OBP rise.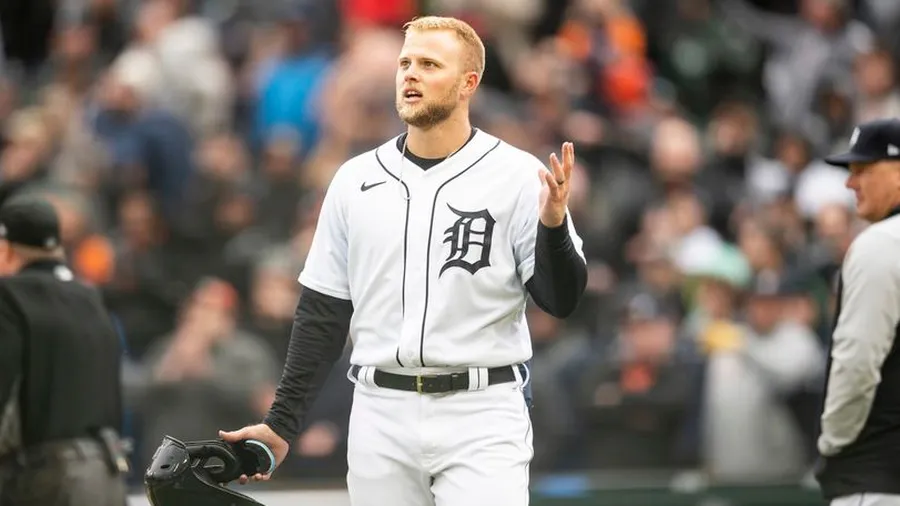 Austin Meadows was the definition of it can't get much worse, but not for performance reasons. After an out of nowhere trade between the Tigers and Rays, the Tigers added what many thought could be the final piece to make a wild card run in 2022. The former 2019 All-Star came in off of another phenomenal year in 2021. While his Average was down from 2019, he had almost the same amount of home runs with 27 and had a career-best 106 RBI with a .315 OBP. Meadows came in and started his career in flashy fashion, virtually being a guarantee to somehow get on base to start the season. But soon after, the injuries would begin to pile up. Bouts with Covid, Vertigo, Strains, and Pains in both of his Achilles, and mental health issues, in which he was very open and honest. All of this led to Meadows only suiting up for 36 games this season for Detroit. However, Meadows is now healthy, telling Evan Petzold of the Detroit Free Press, "I'm right where I want to be mentally, and I'm right where I want to be physically." Quite frankly, a physically and mentally healthy Austin Meadows is key in 2023 for Detroit. There is no reason to believe the 27-year-old Meadows can't get back to his former pace and lead what will hopefully be an improved offense for the 2023 Detroit Tigers.
There are many reasons to look at this 2023 Detroit Tigers roster and scoff. There are reasons to watch and be optimistic while Detroit is rebuilding its rebuild. Their pitching, even with constant injuries, was sustainable and at times elite. Their hitting should improve with stars young and older, and Scott Harris should be able to start paving out a clear and promising future for the team. Just remember, if all other reason to find hope in this team fails, look at where we are now and just say Well, it can't get much worse.