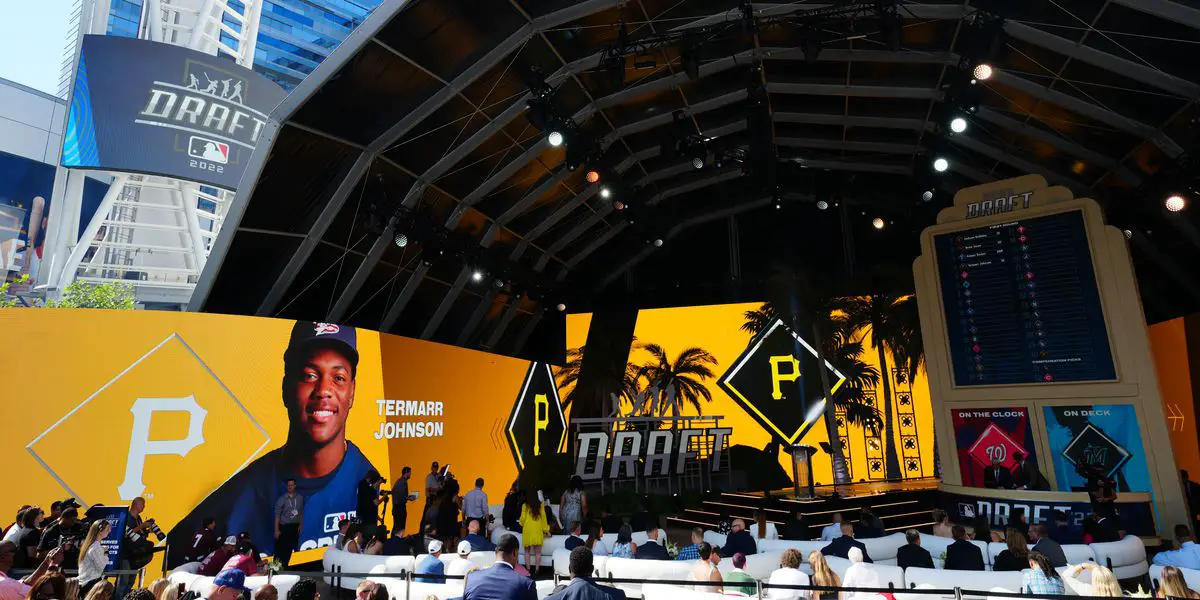 With the city of Pittsburgh finally starting to pick up some buzz for baseball again. Mostly due to the fact that franchise icon Andrew McCutchen has returned. Pirates fans were treated to a much better offseason than they've had in a while. Yes, the news about star outfielder Bryan Reynolds is tough, but don't overlook the future of this Pirates ball club. Today we look at the Top 5 Pirates prospects entering 2023 and the future of Bucs baseball in the Steel City.
1. Termarr Johnson, Second Baseman
Let's start with Pirates' top prospect, Termarr Johnson. Termarr was the Pirates' 2022 first-round pick, at the 4th overall selection last July. Drafted as a second baseman, Termarr was in the conversation of being the first overall selection after showing such promise with his bat. More known as a contact-type hitter, Johnson brings strong plate discipline and a quick and compact swing to the Pirates pipeline. With the ability to hit to all areas of the field, Termarr looks to be a promising piece of this Pittsburgh Pirates franchise when he eventually gets to the Major Leagues. Last season with Bradenton, Termarr had a .275 batting average and eleven hits in forty at-bats. Johnson is projected to join the Majors in 2025 at some point.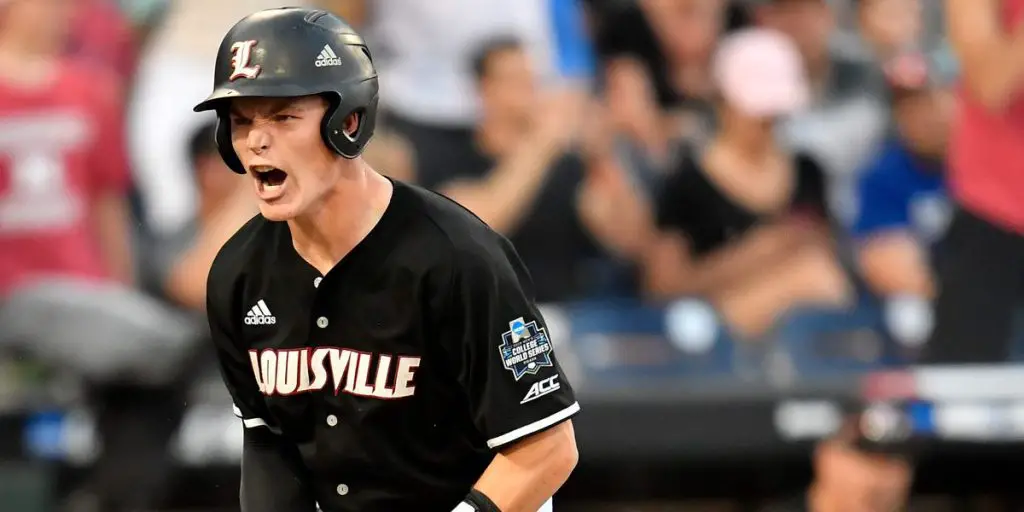 2. Henry Davis, Catcher
The Pittsburgh Pirates 2021 first-overall selection, catcher Henry Davis, comes in at second on the list. Davis has had a bit of a bumpy development path so far, however, Pirates fans should stay patient with the 23-year-old catcher. Last season in double-A Altoona, Davis only had a .207 batting average, twenty-four hits, and four home runs in one-hundred and thirty-six plate appearances. Definitely a down season from the first overall pick, but it has to be taken into consideration that Davis was battling an injury. A broken wrist was the injury that looked like it held Davis from playing at his best. It'll be interesting to see how the 23-year-old right-handed hitting catcher bounces back in 2023. 
3. Endy Rodriguez, Catcher
The third overall prospect in the Pittsburgh Pirates organization is catcher Endy Rodriguez. Endy Rodriguez is a 22-year-old catcher that was acquired in the Joe Musgrove three-team trade. Endy was signed in 2018 by the New York Mets before being traded to Pittsburgh. The 22-year-old has shown some real promise offensively in the minor leagues and brings unique athleticism behind the plate. Last season Endy jumped across three of the Pirates' minor league affiliate teams. With triple-A Indianapolis last season, Endy had a .455 batting average, one home run, and ten hits in twenty-two at-bats. It's not the biggest sample size, but man, the Pirates look to have gotten some excellent value in Endy Rodriguez. The 22-year-old switch hitter is projected to debut in the Majors as soon as this season. 
4. Quinn Priester, Pitcher
The Pirates pipeline doesn't have many big-name pitching prospects that are any close to the bigs. Besides the obvious Roansy Contreras and Mitch Keller, the Major League level lacks young and impactful pitching. However, the Pirates' fourth-ranked prospect, right-hander Quinn Priester, might be able to help with that. He was drafted in the first round, eighteenth overall, to be exact, by the Pirates in 2018. Priester has shown flashes of promise at times in the minors. Last season mostly pitching in double-A Altoona, Priester had a 2.87 earned run average, striking out seventy-five in seventy-five point two innings of work. Priester likes to use a four-pitch mix, relying on his fastball. Quinn does an excellent job of getting soft contact generated off the bat for the routine plays. The 22-year-old right-hander looks to make his debut, possibly as soon as this season, for the Pirates. 
5. Nick Gonzales, Second Baseman
The fifth and final prospect on the list is Indianapolis's second baseman, Nick Gonzales. This one is certainly a bit tricky after showing so much promise offensively in his minor-league career. Gonzales was slowly starting to be pictured as one of the real bright spots of the Pirates franchise. However, after a rougher 2022 season, it seems Gonzales will still need some time to fully develop. The 23-year-old was drafted seventh overall in 2020. Mostly known for his offensive production, with his quick bat speed and athleticism, the tools for Nick are very well there to still be successful. In Altoona last season, Gonzales had a .263 batting average with seven home runs through two-hundred and fifty-nine at-bats, according to Baseball-reference.com. The 23-year-old is still projected to debut in 2023, making Gonzales certainly a name to watch for this season. 
The Pittsburgh Pirates pipeline certainly has some real talent, names not mentioned on the list, like Liover Peguero, Bubba Chandler, and even Mike Burrows, deserve some recognition. The Pirates will also have the benefit of selecting first overall at next season's draft, shooting another huge boost to the Pirates' future. If Henry Davis and Nick Gonzales can regain their form, don't be surprised, this Pirates team starts contending a lot sooner than most projections.
Thanks for reading! For more Pirates and baseball content, follow me on Twitter at ITD_Anselmo.