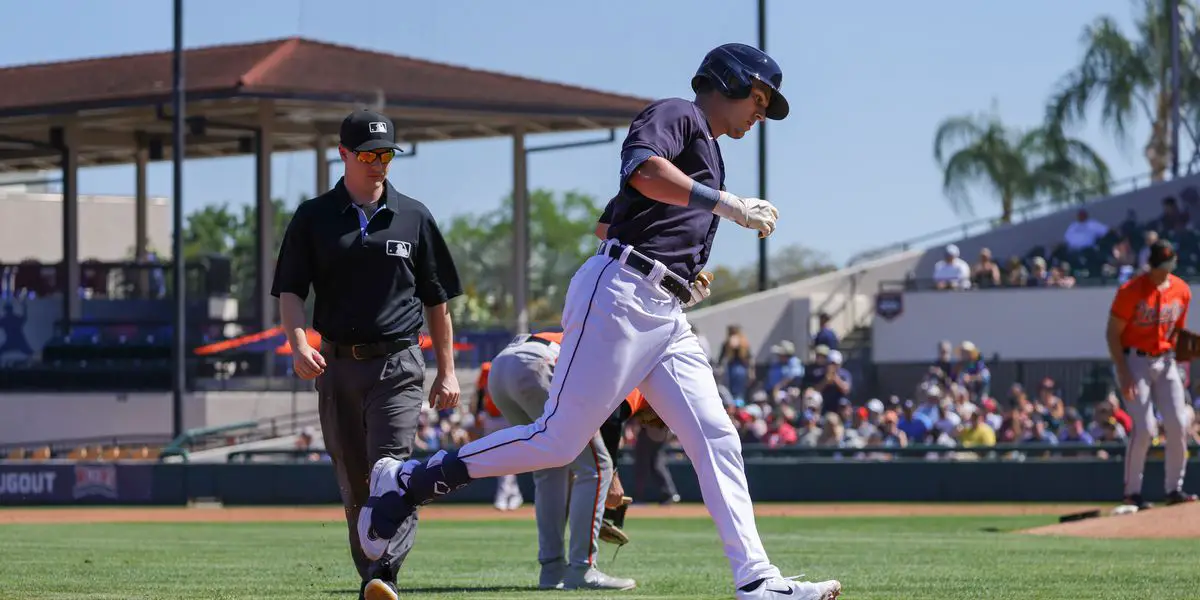 There hasn't been excitement going into a Detroit Tigers' season in a good while.
But from their first game against the Philadelphia Phillies, I've been intrigued. The Tigers came out hitting the ball hard and far. And they haven't stopped.
New additions like Nick Maton and Matt Vierling have made an immediate impact. Holdovers like Jake Rogers and Akil Baddoo are also smacking the ball around.
I'm gaining optimism.
Again, it's spring training. I don't want to get too hyped up before the season even begins, knowing that the Tigers are ultimately going to disappoint. But this spring training has changed my mind about what the Tigers might be able to do this year.
In his first three games, Maton has impressed, smashing two home runs, including a walk-off. Vierling, in 13 at bats, is hitting .462 with two home runs and four RBI.
These are just two examples of promising young bats that Scott Harris has brought in on a tight budget.
The pitching, thought to be the Tigers' strength, has been my main concern. Guys like Zach Logue, Jace Fry, and others have shown that they are not prepared to pitch at the major league level. Fry's giving up five runs in one inning to a split-squad Baltimore team full of minor-leaguers, and Logue's inability to consistently find the strike zone in his first outing of spring couldn't have instilled confidence in manager A.J. Finch.
Inconsistencies aside, no matter what happens during the rest of spring training, I am pleased with what the Tigers have been doing. It looks like Scott Harris has found under-the-radar players who were undervalued on their former teams. The Tigers' chances for success depend on guys like Vierling, Maton, and Rogers. Who knows, if more highly-touted young players such as Spencer Torkelson can follow suit, maybe the Tigers can surprise more than diehards like me.