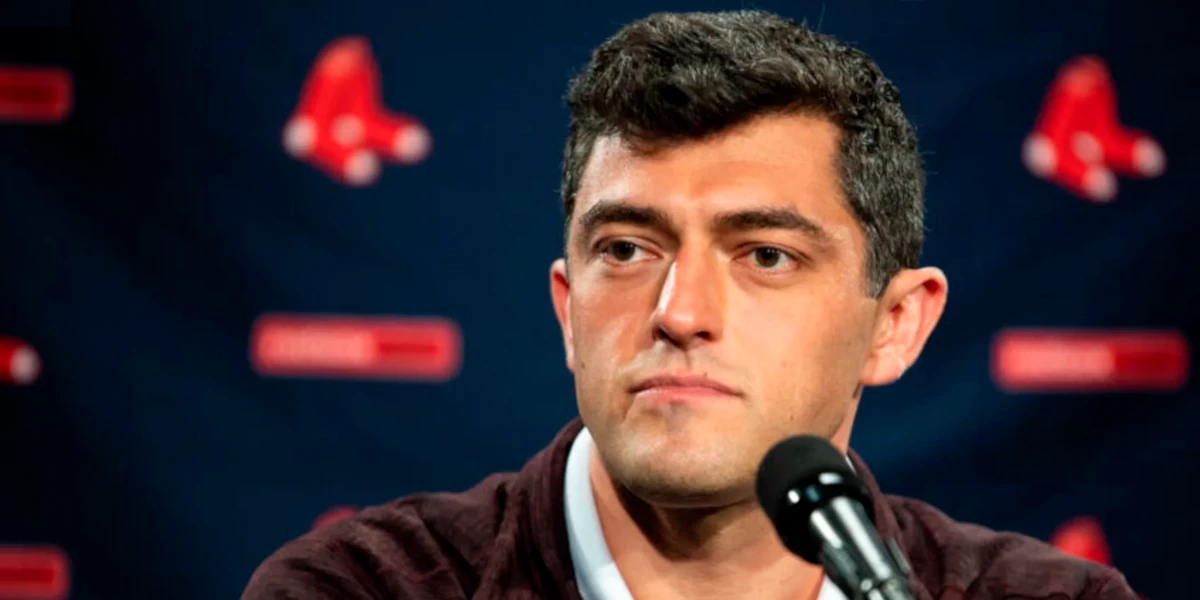 Many Boston fans are all doom and gloom: Is this reaction granted? Let's look at this storied franchise's overall subtractions and additions in the winter of 2022-2023.
Noteworthy Subtractions
Xander Bogaerts: A franchise shortstop with the team during their 2013 and 2018 World Series runs. Bogaerts has been one of the most well-rounded offensive players in the Majors, notching a 129 WRC+ or better in each of his last five seasons. Although Xander had good defensive metrics in the 2022 season, he had always been a league-average shortstop glove or worse. In the offseason, the Padres signed Xander to a whopping 280 million dollar deal over 11 seasons. That amount of money guaranteed to a 30-year shortstop could become detrimental in the later years and gave Boston a fair reason to pass.
Nathan Eovaldi: Acquired during the 2018 deadline from the Tampa Bay Rays, Eovaldi was a Boston-favorite starting pitcher. During the 2018 World Series, he would set a record for the most pitches thrown by a reliever in a World Series game (97). This valiant effort earned him a spot in Red Sox history, as he saved the bullpen for the next two games, which Boston won. Despite this iconic performance and the re-signing of Eovaldi in the offseason, he would never reach these heights again. After only pitching in 109.1 innings during the 2022 season, Boston would let him walk to the Texas Rangers for a two-year, 34-million-dollar deal.
J.D. Martinez: Consistently one of the best-designated hitters the last few seasons, it was painstakingly obvious he was on the decline. During the second half of the 2022 season, he put up a 94 WRC+, which ranked 12th among qualified DHs in that period. Seeing this decline, Boston let him walk to the Dodgers, where many think he could have a turnaround season.
Other subtractions include: RP Matt Strahm, SP Rich Hill, LF Tommy Pham, and 1B Eric Hosmer.
Noteworthy Additions
Kenley Jansen: Despite being 35, Jansen still posted one of the better closing pitcher seasons in the 2022 season. His 3.38 ERA across 64.0 innings might seem slightly underwhelming. Still, when you factor in his xERA being more than a whole point lower – and a decent SIERA (2.75) – it is easy to see Jansen putting together a top 20 reliever season again in 2023. The 16 million mark is high for Jansen, but with only a two-year commitment, it will not hinder Sox future spending endeavors.
Justin Turner: One of the most underrated pickups of the entire offseason, in my honest opinion. Turner is one of the league's most consistent DHs, posting a WRC+ of 123 for 9 (!!!) consecutive seasons. The contract itself is 21.7m/2, a deal most teams in the league would be happy to accept. With the Red Sox's long-term commitment to superstar 3B Rafael Devers, it is fair to assume Turner will get more reps at DH than his previous season in Los Angeles. While 38, Turner's bat speed has shown almost no sign of decline, and one can expect that playing with the Green Monster will only help his offensive game.
Masataka Yoshida: The Japanese superstar is shipping up to Boston after being posted in early December, and his bat skills are undeniable. While his impact might be limited, to begin with, as he makes the transition to Major League pitchers, the raw talent is substantial enough to make me believe he will be an impact bat. His defense will be limited, especially playing against the Green Monster, but he will adapt with time.
Other additions include: RF Adam Duvall, C Jorge Alfaro, RP Joely Rodriguez, LF Raimel Tapia, RP Chris Martin, and SP Corey Kluber.
Conclusions
No one believes the Red Sox will be a real threat to win the American League East next season, and rightfully so. But to judge their offseason on their performance in 2022, a season that saw injuries to almost every member of their rotation, including young star Brayan Bello and Chris Sale, is foolish. They replaced J.D. Martinez with someone who can replicate his production in Justin Turner, signed a superstar from Japan, and signed Chris Martin and Kenley Jansen to pair with John Schreiber to make an intimidating bullpen. The Sox have not built themselves a contender for 2023, but Chaim Bloom and John Henry have set themselves up for success in 2024 and beyond with the coming careers of prospects like Marcelo Mayer, Tristan Casas, and Nick Yorke. To call this offseason anything other than good-great is preposterous.