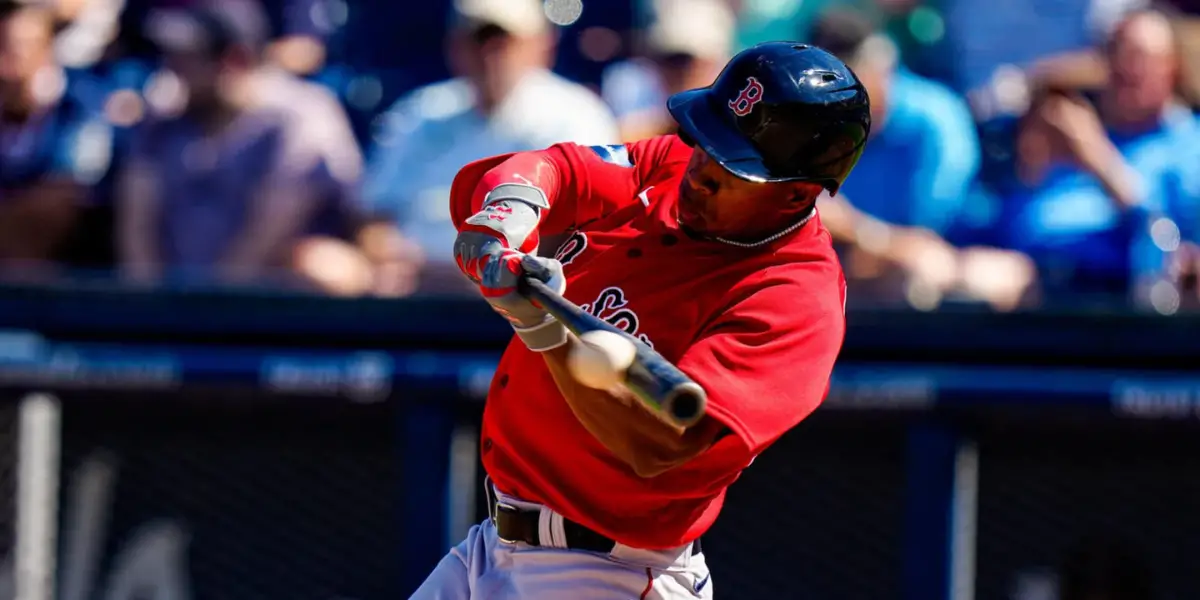 After trading away Nomar Garciaparra before the 2004 trade deadline, the shortstop position became a frustrating carousel of mediocrity in Boston. Pokey Reese, Orlando Cabrera, Edgar Renteria, Alex Gonzalez, Alex Cora, Julio Lugo, Nick Green (who I forgot completely), Marco Scutaro, and Mike Aviles….the plan at short every year was no plan at all. Of course, when Nomar left, Hanley Ramirez was the can't-miss prospect who would fill the spot by 2006, but that plan changed when he was dealt to Florida for Josh Beckett. So, it wasn't until 2014, almost ten years after shipping an unhappy Nomar to Chicago, that Boston finally had its shortstop of the future.

Xander Bogaerts burst onto the scene at the end of the 2013 run to the World Series. Xander was called up to play some third base while another prospect, Will Middlebrooks, dealt with an injury toward the end of the year. Middlebrooks returned to the team for the playoffs after Xander covered him for 18 games, but by the time the team reached the World Series, a struggling Middlebrooks was replaced by Bogaerts for most of the series. The rest is history. Bogey took over at short in 2014, won a second World Series in 2018, and for nine full seasons, the carousel of mediocrity stopped spinning.

Chaim Bloom found himself in a 2004-esque situation last year. The stalwart shortstop was set to be a free agent, and the future was drafted with the 4th pick in the 2021 draft. Of course, Bloom didn't have the testicular fortitude that Theo Epstein showed in 2004 and opted not to trade Bogaerts at the deadline. The Sox were left empty-handed when Xander signed an 11-year mega-deal with the Padres. Marcelo Mayer might just be the next long-term solution at shortstop, but he is at least a year and a half away, and prospects are never a sure thing in baseball. Until we know what Mayer's future holds, let's fire up the ole' carousel again.

Here is a look at the 2023 Red Sox Shortstop situation:

The logical choice: Sign Bogaerts before the 2021 season to an eight-year extension for half the money San Diego paid him and keep your fan favorite, silver slugger around….but let's not dwell on that.

The solid Plan B: Before the 2021 season, Bloom signed Trevor Story for six years and $140 million. At the time, that seemed like a bargain compared to other all-star shortstops. If Xander were to walk, Story would be a great replacement. But, sometimes, the best-laid plans blow up in your face. Story spent most of 2021 injured and now faces a season-long recovery from a ligament stabilizing procedure that he has needed for two years. Even when he does return, there is no guarantee that his elbow will be able to handle the rigors of shortstop like it used to.

The poorly thought-out Plan C: Kike Hernandez is more than capable of playing shortstop, though he has never done it for a full season. Kike's real value defensively is as a centerfielder or second baseman. Kike also has been more comfortable at the plate when playing outfield. Seemingly without the pressure of playing middle infield, he flourishes at the dish. Furthermore, Hernandez missed a big chunk of the 2022 season with a fairly serious hip flexor injury that required PRP injections.
Regardless, Kike is the man for now at shortstop. It weakens the team at two positions and is a gamble considering he has never been a regular shortstop.

The possibly better Plan C, but maybe not: Adelberto Mondesi was once a top prospect for the Royals, but a rash of injuries has curtailed his development. Mondesi is a defensive wizard, quick on the bases, and though free-swinging, has shown flashes of power. Of course, Mondesi is currently rehabbing an ACL injury from which he had surgery last May. It'll be at least a month until he is ready, and he will still need time in Worchester to get his timing back.
If everything goes smoothly (it never has with this kid), Mondesi can play short and push Kike back to splitting time between center and second, which are currently manned by the oft-injured Adam Duvall and Christian Arroyo.

The "Break glass in case of emergency" plan: Currently playing shortstop for the Chinese Taipei WBC team, Yu Chang will soon return to Fort Myers to get as many reps as possible at shortstop and show he deserves a roster spot. The plan is for Chang to be a utility/bench player. Chang can handle all four infield positions, which gives him some value, but shortstop is his weakest of the four. He cannot hit his weight in average, and if he is your regular shortstop, something has gone terribly wrong. Why Bloom brought Chang back instead of signing a known commodity like Jose Iglesias is beyond me.

The "Yay, Bloom did something right" plan: The one good move Bloom has made was trading Christian Vasquez to the Astros at the deadline last year. In return, the Sox received Super Utility player Enmanuel Valdez and outfielder Wilyer Abreu, both of whom have shown a lot of promise so far. Valdez, in particular, has made a lot of contact throughout his seven minor league seasons, and in 2021 and 2022 hit a combined 53 home runs from the left side of the plate. Still, only 24, Valdez looks like a hitter. Defensively, Valdez can play both corner outfield spots, as well as second, short, and third base. He is not a strong defender but will be given every chance to develop at both middle infield positions this year.
Although someone above would likely have to be maimed or worse for Valdez to get playing time, I'd certainly rather watch a promising young kid with power than Yu Friggin' Chang.

Down on the farm: I already mentioned Mayer, who will likely spend most of this season in Portland and needs at least half a season in Worchester before he is ready. Ideally, he will be up to start 2025 at age 22. Many fans would love nothing more than to see Mayer up now, but let's pump the brakes and let the kid develop.

Ceddanne Rafaela is another name fans are excited about. His stock has risen like a rocket in the last year. He dazzled in centerfield in Portland, has speed and occasional power, and has hit at every level of the minors so far. Again, fans think this kid is the next coming of Fernando Tatis Jr and want him in Boston ASAP. If these fans looked closer, they would see a kid with a long, problematic swing that will struggle at the highest level and a kid who has no grasp of the strike zone yet. Last year in AA and AA combined, he only walked 26 times while striking out 113 times. The strikeouts are fine; 113 in a full season isn't awful, but only walking 26 times is a feat. He isn't ready, and when he is, he will be a centerfielder, not a shortstop.

Mikey Romero is another draftee that is far, far off from the MLB. Drafted in the first round of the 2022 draft, he showed a good understanding of the zone in a short stint in Salem, and he is a very solid defender. He won't be ready until mid-2026 or 2027, though.

We have also seen a lot of Christian Koss this spring due to Hernandez and Chang playing in the WBC. Last year in Portland, he hit .260 with 17 homers in a full season, mostly playing shortstop. He is likely better suited at third base or leftfield. If, for some reason, we see him manning shortstop for the Red Sox in 2023, do me a favor and just put another quarter in the carousel of mediocrity, and let in spin.