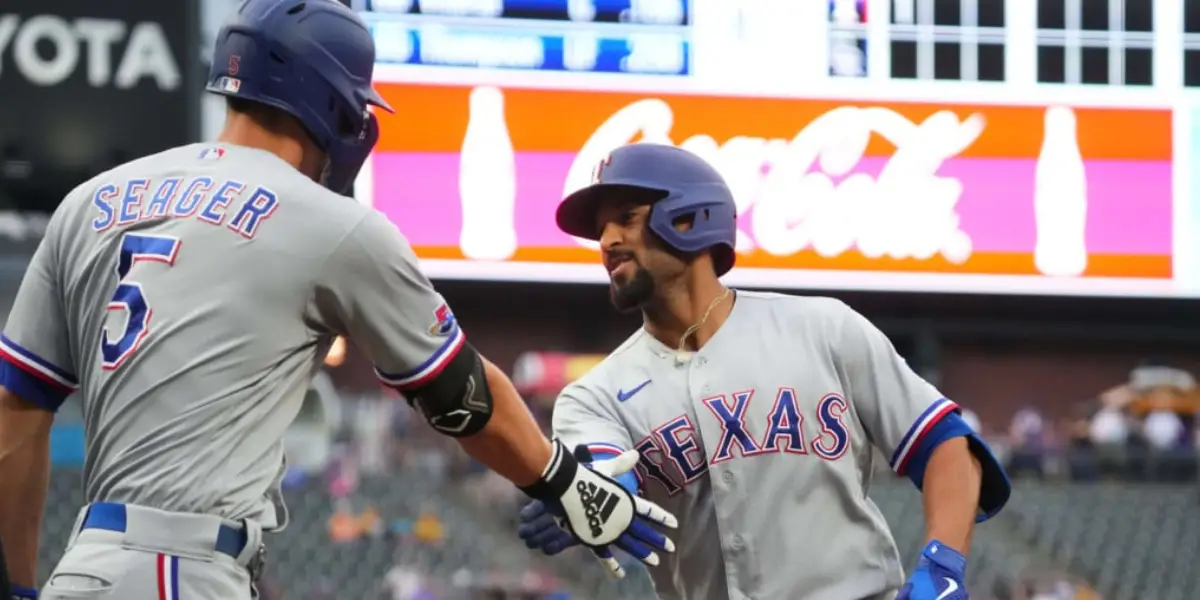 Admittedly, Rangers fans were probably not very happy with last year's 68-94 season. But the Rangers have made a pretty big move. Signing Jacob DeGrom, the former ace from the Mets was one of their highest pitching signings of all time. If DeGrom can remain consistent and healthy throughout the season, he could be a huge piece to victory this season. He ranks among the best pitchers in the sport, being in the top 90% in most pitching categories. You can see this here at baseballsavant.mlb.com.
Credit: AMNY
Next is the Rangers infield, specifically Nathaniel Lowe, Marcus Semien, and Corey Seager. Nathaniel Lowe is entertaining to watch and ranks well with other first basemen in the league. BleacherReport ranked him seventh in first basemen. He hits the ball hard and is often very productive throughout 2022. 
Then we have Marcus Semien, who had an "off year" in 2022. Even WITH his off year, he still did extremely well, ranking eighth in second basemen. Rangers fans were expecting great things from him last season. After his 2021 season, he finished third in MVP voting, won a golden glove, a silver slugger, and set a record for most home runs by a second baseman in MLB history (45). Even though he didn't necessarily meet those expectations from the fans and program, we can all expect big things from him in the future.
Finally, Corey Seager also struggled a bit this year. Even though he did struggle a bit, he still was an All-Star and had a career-high 33 home runs. The slugging shortstop was ranked ninth among shortstops in the league. Things are also looking up for Seager and the rest of the Rangers organization this year. Hopefully, the signing of DeGrom could give Rangers fans some hope for the postseason and be a sleeper organization this year.