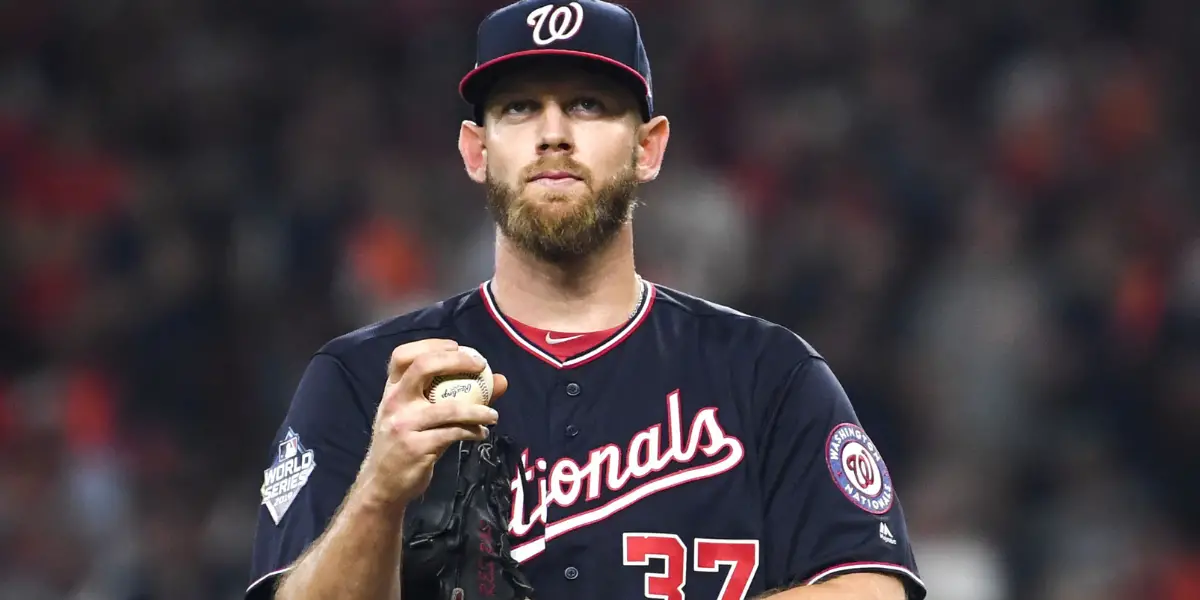 Washington Nationals pitcher Stephen Strasburg says he plans to retire effective immediately, per Stephen himself.
His retirement marks the end of a historic and legendary career that was capped off with a World Series victory in 2019. His retirement leaves Victor Robles as the sole player left on the team from their World Series run.
He finishes his career 113-62 with a 3.24 ERA over 12 years of service. A three-time All-Star, he received Cy Young votes in 2014, 2017, and 2019, plus a 15th-place MVP finish in the '19 season.
Strasburg's career was mauled by injuries, causing him to pitch in all his scheduled starts twice over 12 seasons. He started over 30 games only three times. He was the unfortunate victim of a torn UCL, the recipient of Tommy John surgery and Thoracic Outlet Syndrome surgery, a correction that less than 30 players have received this century. (Click below to learn more about pitcher effectiveness after TOS).
Strasburg is set to host a press conference at Nationals Park on September 9th regarding his abrupt retirement.