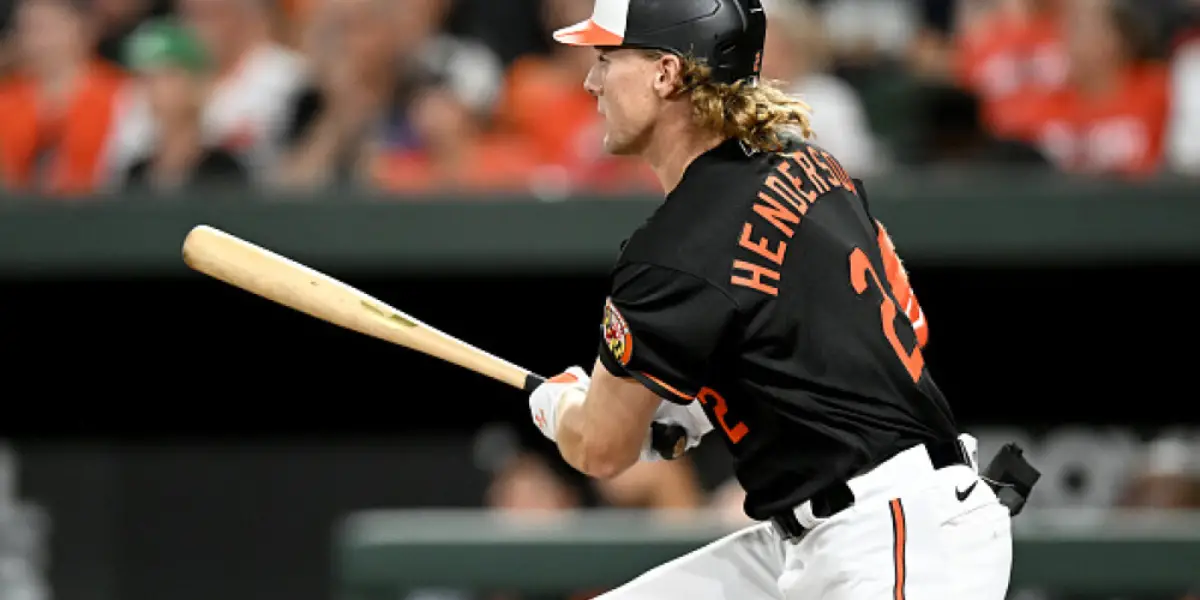 Coming into 2023, the Orioles had a star-studded prospect at the top of Major League Baseball's Top 100 list. Infielder Gunnar Henderson put the league on notice after homering in his major-league debut against the Guardians in 2022. The Orioles' top prospect was set to have a breakout 2023 campaign. So far, that has been far from the case.  
Henderson has begun the season playing as the Orioles' third baseman. With speed threat, Jorge Mateo holding the shortstop position, and a pair of veterans Adam Frazier & Ramon Urias handling second base, Henderson was inserted into the third base position. Hitting in the bottom part of the O's lineup, Henderson has struggled to begin the season.  
Henderson's stat line proves that statement, hitting .176 over 51 at-bats, slashing a measly .275 with a .373 OBP. Henderson has also struggled at 3rd base, giving up three errors and holding a .824 fielding percentage. Gunnar Henderson has not looked like the rookie of the year favorite he was expected to be. Should the Orioles be worried? Not one bit. 
Henderson is young enough to still have a high ceiling, and the O's have only played 18 games out of the long 162-game season. Jorge Mateo is dealing with a right hip injury. So, Gunnar Henderson is going to be turned to for a dependable bat and glove. With Henderson likely moving to shortstop, he has a chance to gain confidence back on the field, where he has a much higher .923 fielding percentage. Henderson has also been working on new changes at the plate, which has benefited his patience well. Henderson currently trails only star catcher Adley Rutschman in walks (15/17).