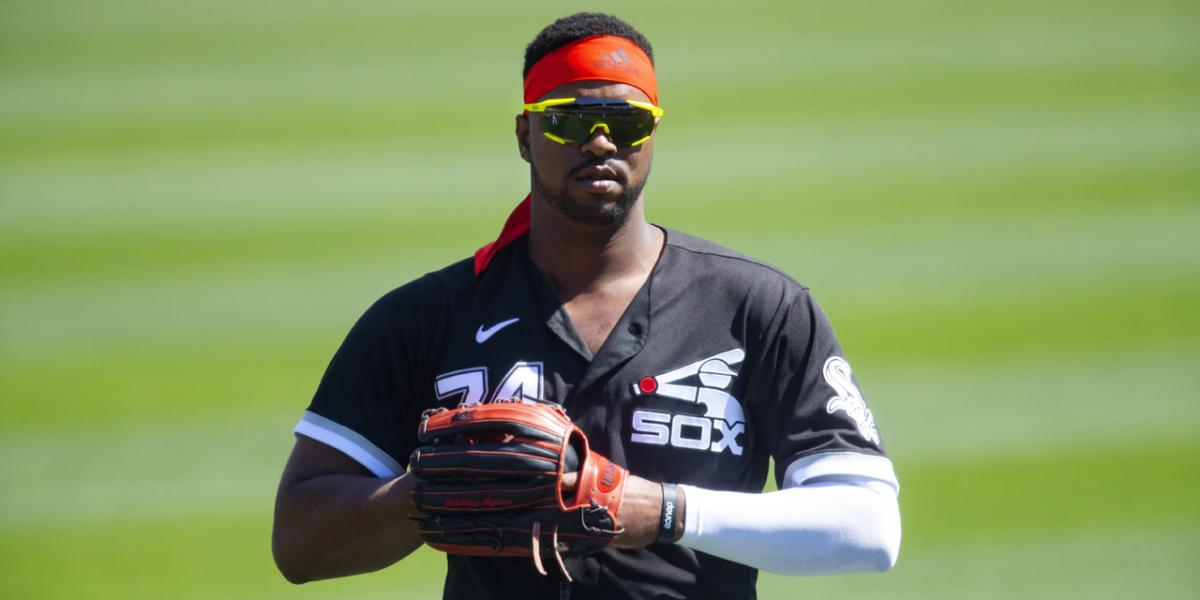 Beginning March 8, the World Baseball Classic will return to the global main stage and showcase some of the game's best talent. Players will represent their nation, competing for national pride and the handsome prize payout. Many of the game's biggest stars will be participating, including that of the Chicago White Sox.
Tim Anderson, Kendall Graveman, and Lance Lynn will be representing Team USA
Yoán Moncada and Luis Robert Jr. will play for Team Cuba
Eloy Jiménez will represent the Dominican Republic
José Ruiz will play for Venezuela
Tim Anderson, Kendall Graveman, Lance Lynn
The White Sox all-star shortstop, Tim Anderson, will wear USA across his chest for the first time. With it, he will bring his batting title and silver slugger talents to an arguably much-improved roster than the defending champion USA team from 2017. Last season, Anderson posted a slash line of .301/.316/.442 with 351 plate appearances. Staying healthy proved to be a reoccurring issue for Anderson, as he only played in 79 games due to nagging groin and hand injuries. Now back to full health, Anderson will tag team the six-hole with Philadelphia Phillies shortstop Trea Turner. Since his counterpart in this tournament is a perennial MVP candidate, who knows how much Anderson will see the field? The WBC should be a good change of scenery and a good maintenance opportunity for Anderson as he heads into the 2023 MLB season. It could go without saying TA7 is a subjectively great addition to this squad.
RHP Kendall Graveman will also make his first Team USA appearance this spring. Graveman will be coming out of the bullpen alongside the game's top talents, such as Devin Williams, Ryan Pressly, and Adam Ottavino. With the absence of Liam Hendricks for the foreseen future, it can be expected Graveman will pick up the closing role as he crunched a 3.18 ERA and fanned 66 hitters in 65 innings. The veteran, Graveman, showed to be a quality signing for the 2022 White Sox and should have no problem proving to be a great addition in this year's world tournament.
Lance Lynn, who has quickly become a fan-favorite pitcher within his time spent in Chicago, will be flying the flag for the land of the free and the home of the brave for his 2nd time. In 2007, Lynn tossed 25 innings with a 1.80 ERA and 26 K's for the national collegiate team. Although he is no stranger to repping Team USA, it is his first time participating in the big tournament. In 2021, Lynn's first season with the White Sox, he marked down rather impressive numbers across the stat book, getting himself a third-place finish for the Cy Young award. Lynn began last season on the injured list after facing a knee injury in his last spring training, causing him to sit out the first nine weeks. However, he still went on to have another respectable season earning a 3.99 ERA in 121.2 frames. Being a predominantly fastball pitcher with the rare usage of breaking balls, 124 hitters fell victim and wrote themselves a K in the scorebook. Throughout the entire season, Lynn only walked 19 of 512 batters, giving him a career-best SO/W rate of 6.53 and a 5th-best in the league 3.7% walk rate. USA manager, Mark DeRosa, is going to have a veteran touted starting pitching arsenal, which consists of Kyle Freeland, Adam Wainwright, and Miles Mikolas.
Yoán Moncada, Luis Robert Jr.
Both are making their World Baseball Classic debut by representing Team Cuba (3B) Yoán Moncada and (CF) Luis Robert Jr. Moncada is coming off a disappointing season after not consistently being able to take the field every day and posting not the prettiest of numbers. Hitting .212/.273/.353 in 433 plate appearances is not what fans expected from the former number-one overall prospect in his sixth year with the White Sox. Nonetheless, Moncada is joining a very talented Cuban squad and will positively impact both ends of the ball. His Cuban counterpart, Luis "La Pantera" Robert Jr., is a strong acquisition by the Cuban squad. Robert Jr. is expected to be the White Sox's future star and will add almost everything Team Cuba could ask for. The centerfielder brings speed, power, defensive skills, and much more to the table. Adding another MLB season under his belt, Sox fans are hoping to see improvement, if not a breakout year, from the guy who is thought to be a perennial all-star soon. Also struggling to stay on the field consistently throughout the season, Robert smacked a .284/.319/.426 for the Southside. The WBC should be a good opportunity for both players to get significant playing time attuned for the upcoming season.
Eloy Jiménez
Outfielder, Eloy Jiménez, is a Dominican Republic team with arguably the most talent in the tournament. This squad, nearly comprised of all MLB all-stars, should be a good home for Eloy to learn from others and play quality, winning baseball. Yet again, another Sox player who struggled to stay healthy throughout the year, Eloy, comprised a whopping .295/.358/.500 throughout 327 plate appearances. Hoping to keep him healthy from previous fielding injuries, the White Sox front office appears to be looking to shift Eloy to more of a DH role with the signing of LF Andrew Benintendi and OF Billy Hamilton. Eloy may not need to bring his glove to the WBC with Julío Rodriguez, Juan Soto, and Teoscar Hernández in the lineup. There is undoubtedly a place for Eloy in the hitting lineup, as he is an above-average hitter both in contact and power. Do not be surprised to see the boys from the Dominican Republic take home the gold this year.
José Ruiz
Venezuela is another highly touted team with many MLB all-stars and veterans, highlighted by Ronald Acuna Jr., José Altuve, and Luis Arráez. Joining Venezuela out of the bullpen will be RHP José Ruiz. For the past two seasons, Ruiz has been a dependable arm out of the White Sox bullpen throwing 60+ innings and has been good for a 1.2935 WHIP since 2021. The recent addition of Bryan Shaw may take away from Ruiz's innings this year, but it can be assumed there will still be plenty of innings for #66 to eat.