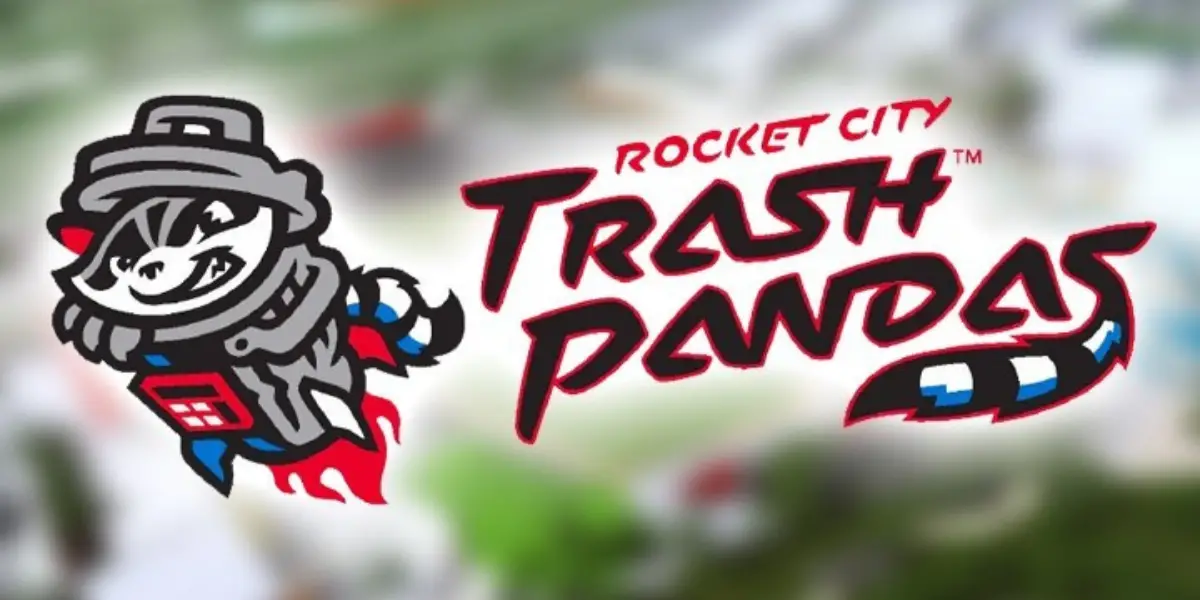 The Trash Pandas are the Angels AA team residing in Alabama. Their home field is Toyota Field in Mobile. Their record last year was 81-57, and they lead their division.
The Trash Pandas' current roster is pretty loaded with prospects that are very high on the top 30 list of the Angels' minor league system. By ranking, #6), Landon Marceaux (#10), Ben Joyce (#12), Coleman Crow (#21), and Eric Torres (#26) are on the pitching staff. Zach Neto (#2), Jeremiah Jackson (#13), Kyren Paris (#19), and Jordyn Adams (#20) are all on the offense for the Rocket City roster. Angels fans should follow the Trash Pandas with anticipation because these players are who we're hoping to see a rise to the majors in a few years in Anaheim. The pitching rotation is highly anticipated due to the relative strength and velocity that their Rocket City arms bring.
Ky Bush is a 6'6″ left hander who hits the mid 90's with a lot of sink to his fastball, has a borderline-plus slider with top to bottom break, a curveball, and is developing a changeup. He has a tremendous ceiling and should have a high floor due to his college experience.
Sam Bachman has ELITE, pure stuff. He is 94-97 mph consistently and has topped out at 101-102. He throws a mid 80's breaking ball and a low 80's changeup that he might not throw much but could use more often to offset the velocity on his fastball. Bachman has excellent control. There was a bit of concern during the draft leadup around the league that due to his low arm slot, his size (6'1″), and his arm action and perceived effort when pitching that he would have to be a reliever, but the Angels are confident that he will be a high-quality starter who will be able to go deep into games.
Landon Marceaux is a third round pick in the Angels' all pitching draft and has had a pretty rapid rise to the double A level. He has a four pitch arsenal, but it is his pitch-ability, pitch command, and competitiveness that sets Marceaux apart. His fastball is low 90s with run; he throws an above-average curve, slider, and a fading changeup. His off-speed stuff creates a lot of ground balls and missed bats. Marceaux has a repeatable delivery and a very high floor. He projects as a number 4 or 5 starter in the Majors but pretty quickly.
Ben Joyce throws HARD! He has been clocked as fast as 105 on his fastball, his changeup is low 90s, and he has a mid 80's slider that creates some ugly swings and misses by opposing batters. Joyce had Tommy John surgery in 2021 and still needs to prove his durability and that his delivery is repeatable over time to reach his potential.
Coleman Crow is a bit undersized, and most experts thought he was headed to college, but the Angels drafted him in the 28th round and paid over his draft slot to sign him. He has three pitches in his arsenal: a fastball at 92 with a good sink to it, a slider with an elite spin rate, and a plus changeup. Crow's profile took a massive leap in the Arizona Fall League, where he posted a 1.59 ERA as the youngest pitcher in the Fall League that year. He pounds the strike zone with precision, has tremendous competitiveness, and has a great mound presence. He is not the biggest guy on the mound, which makes his profile a little tough to figure out.
Eric Torres is a six foot tall left hander who pitched exclusively out of the bullpen at Kansas State for three years. He was a 14th round draft pick by the Angels in the 2021 draft. He has a low arm slot, almost sidearm, but is extremely athletic. He throws his fastball in the 91-95 range; he has a plus slider in the 80-84 mile per hour range and a developing changeup that has shown effectiveness thus far. He doesn't have pinpoint command but attacks hitters and has some closing experience for the Trash Pandas. He may have a somewhat limited ceiling, but he projects to reach the major league level and contribute pretty quickly.
Zach Neto is a shortstop with the Trash Pandas and the Angels' #2 prospect in their system currently. He was a two-time Big South Conference Player of the Year and also proved himself in the All Wood Bat Cape Cod League. He was one of the best hitters in all of college baseball. Nieto has an unconventional setup at the plate with a high leg kick but has exceptional hand-eye coordination and an ability to make consistent contact to all fields with force. He has quick hands and feet for the shortstop position but profiles more as a second baseman at the Major League level. He has a very good arm, as he hit 93 on the mound in his college career and played all four infield positions in his last year.
Jeremiah Jackson is the #13 prospect in the Angels' organization. He was a second round pick in 2018 and showed a tremendous amount of raw power at the plate. However, he has the propensity to swing and miss a lot thus far in his professional career. Jackson's walk rate did increase last season, but his K rate was still around 33%. For Jackson to reach his potential, he will need to continue refining his contact rate and hitting approach. If his hit tool catches up to his power profile, the Angels will have a serious player in Jeremiah Jackson.
Kyren Paris is the #19 prospect in the Angels' organization. He projects as a second baseman and shortstop for the Trash Pandas. Paris has been injury-prone since signing as a second round pick in 2019. Paris has good bat speed and is willing to drive the ball to all fields. He has developed increased strength but would need to continue on that path for his power potential to be reached as he climbs the ladder toward the major leagues. He is a plus baserunner who likes to use his speed to steal bases and take extra bases when the opportunity provides itself. Experts feel he may be best suited for second base in the major leagues, but as Paris was only 20 by the end of the 2022 season, he has plenty of time to figure everything out.
Jordyn Adams is the #20 prospect in the Angels' organization. Adams was a first round pick in 2018 and signed with the Angels instead of attending college at the University of North Carolina. Adams' hitting has been up and down in the professional ranks. In his first season, Adams showed a very good hitting approach in low A but struggled with the approach in an injury-shortened high A season. In that high A season, Adams struck out at a 37.8 percent rate and, as he struggled, tinkered too much with his swing, stance, and approach at the plate. Adams is a plus defender in center field and has top-of-the-scale speed defensively and on the base paths. How far Adams goes as a professional will determine how well his hit tools develop and continue to improve. If Jordyn Adams can refine and stick to an approach at the plate, he has the tools to carry him up the ladder very quickly and stick at the highest levels for years to come.
The Trash Pandas should be a very exciting team to watch for all fans, but for Angels' fans, the Trash Pandas will not only be very exciting to watch but will also be a precursor to how successful the Angels can be in both the near and long term future. The anticipation is both hopeful and a bit nerve-racking for both the organization and the fan base.