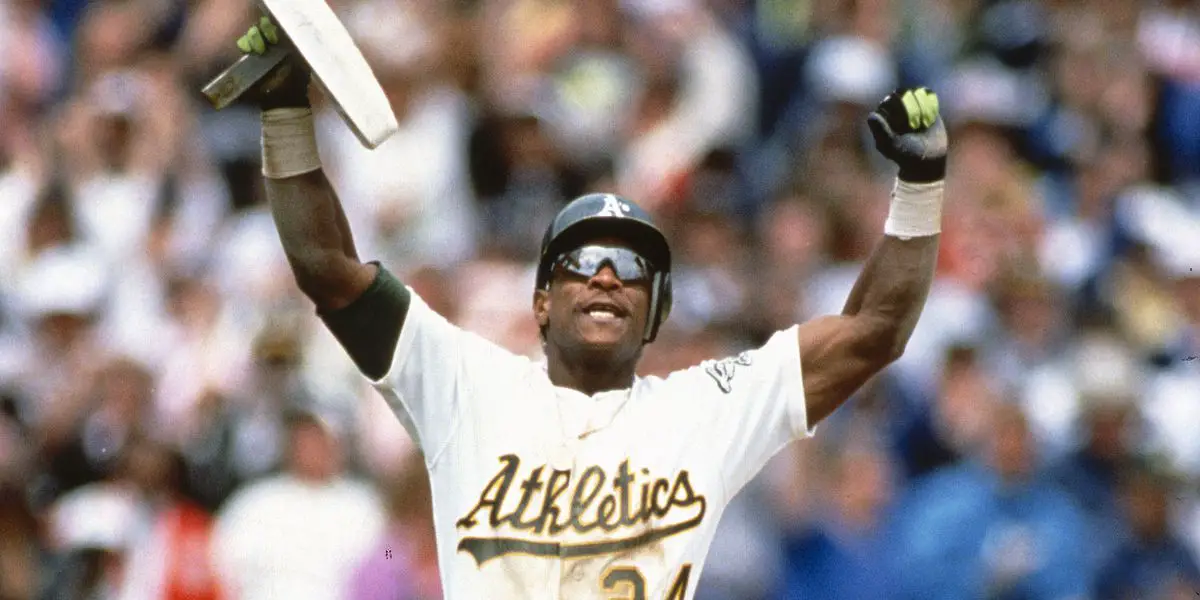 Rickey Henderson is a one-of-a-kind player. You will never see another player bless the baseball diamond like Rickey did. Rickey was born in Chicago in the back of an Oldsmobile. You could say he was born fast because of it. At an early age, Henderson could bat right-handed but throw left-handed naturally. Growing up playing baseball in Oakland was not easy. Oakland is rough yet diverse, small and tight-knit, but forever growing. Oakland builds legacies. Athletes like Marshawn Lynch, Damian Lillard, Paul Pierce, Gary Payton, and the greatest of all… Rickey Henderson. He had the Oakland mentality, a built winner from the start. He would change the game of baseball forever.
He debuted in 1979, playing for his hometown Oakland Athletics team. Rickey would go 2-4 that day and tallied a stolen base. Not just one, but 33 stolen bags in 89 games. Rickey was respectable in his debut year, batting .274 and being steady in the field. It wasn't until 1980 that the league discovered they had a superstar. Rickey stole 100 bases, a franchise record, and an American League record. Most people think of stolen bases when they hear his name. They should, but Henderson batted .303, tallied 179 hits, drew 117 walks, and led the American League by getting on base 301 times. Rickey never stopped from there. He broke Lou Brock's record in 1982 with 130 steals in one season. A total that still stands untouched today. Remarkably, 84 of those came before the all-star break. He was a 10-time all-star, 2-time world series champion, AL MVP, Gold Glover, Silver Slugger… you name it—a true first-ballot hall of famer.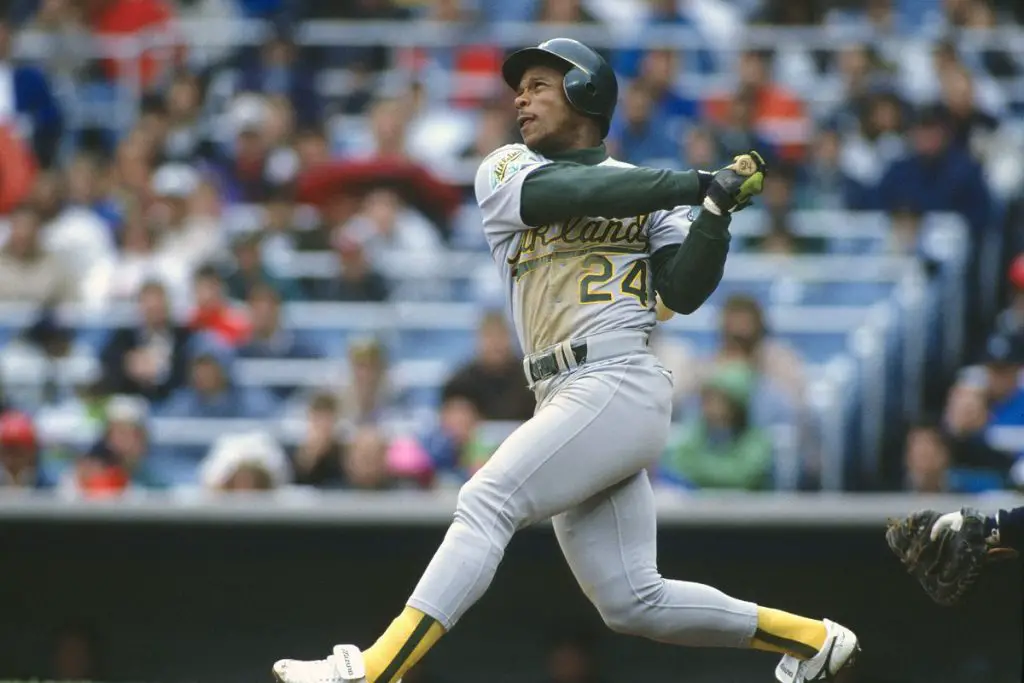 Oddly enough, Rickey Henderson is not a household name. Argue all you want; he is the greatest leadoff hitter ever. He is the all-time leader in stolen bases with over 1,400. He joined the 3,000-hit club and scored 2,000 runs along with 2,000 walks. Where is the disconnect here? Rickey Henderson is tremendously underappreciated, especially after destroying the record books. There is no talk of steroids; there is no massive conflict. No one will ever do what he did. Baseball has changed; you will not see 1400 stolen bases again. It just will not happen. Rickey didn't start working until he was on first base. A true effort player and trailblazer in that remark. Why do we not hear his name like we do some others??
In 1979, free agency in the MLB was five years old. The league was still very rooted in the past. Baseball was old-school…unchanged. Traditional baseball of the 60s and 70s was not even close to what we watch today. Rickey made a lot of folks shake their heads. He had swagger and confidence. He was his own ambassador and truly stood up for himself in the public's eye—the trademark flyball catch, the bat toss… the press conferences. Henderson was introducing a new era of baseball to the league, and no one was ready. He inspired players like Barry Bonds. Barry Bonds inspired a whole new era of baseball as well. Rickey was his own breed. Baseball had never seen anything like him. He paved the way for excitement, swagger…showmanship. The traditional tip-your-cap to the pitcher was out the door. Old blood in the MLB did not like that. Some, to this day, still don't.
Any way you look at it, Rickey is a first-ballot hall of famer. He set records that will never be broken. He inspired change in baseball. The trailblazer of the emotion we all love today. The swagger and the show we all take time to watch. In my mind, Rickey is the most influential figure in modern-day baseball. However, kids aren't in the driveway playing as Rickey in their minds. Those days are gone. Baseball is ever-changing, but we must never forget Rickey Henderson. The Man of Steal left a mark on baseball that most will appreciate forever. To Rickey… thank you for paving the way.