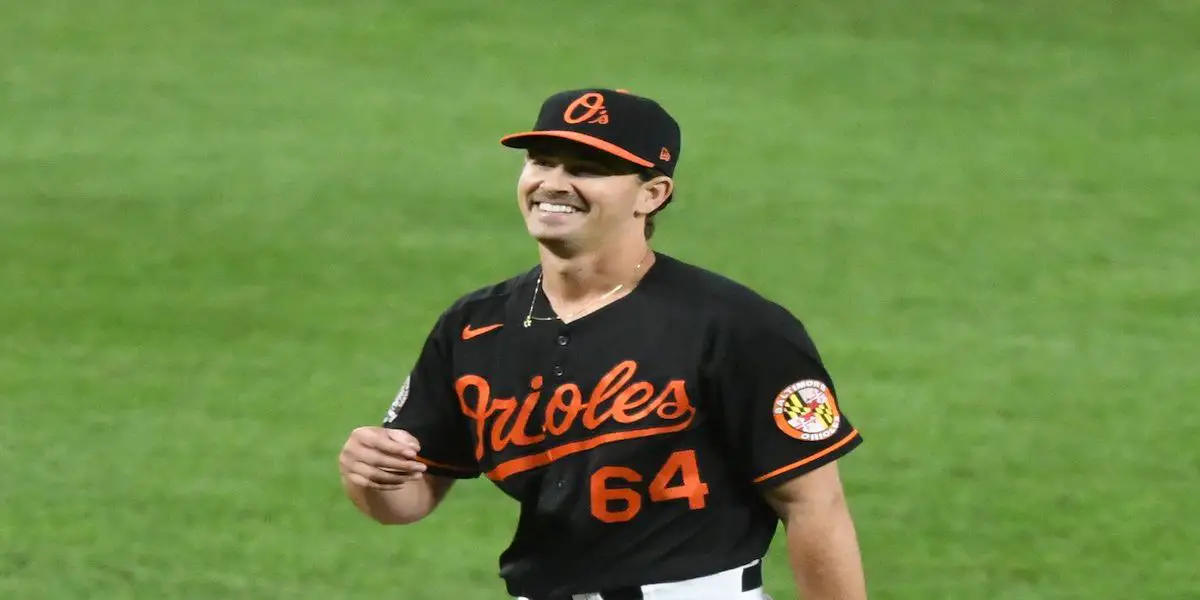 The Orioles' 2022 rotation was by no means the strength of the team, but they seemed to cash in quality innings when it mattered. The rotation was led by savvy veteran right-hander Jordan Lyles who was far from great but managed to deliver plenty of much-needed solid innings for the Orioles. The Orioles will be without Jordan Lyles this season as he inked a deal with the Kansas City Royals. Don't worry; the Orioles have plenty of intriguing options to fill out this rotation.
Dean Kremer
Dean Kremer is a 27-year-old pitcher who, in 2015, became the first Israeli to be drafted to the MLB. Kremer pitched 125.1 innings last season and did not fail to impress. He logged a 3.23 ERA and 3.81 FIP and will more than likely crack the rotation for the Orioles once again. Kremer is a pitch-to-contact style pitcher who walked just 6.6% of batters he faced last season. Batters hit the ball in the air off of Kremer at an above-average rate which could be a strong indicator that regression is to come. The one concern for him this season is last seasons ground ball percentage of just 39.4%.
Kyle Bradish
Kyle Bradish is a 6 foot 4 right-hander from Arizona who debuted just last season. Bradish is a very intriguing pitcher who has been highly touted within the Orioles organization for quite some time. -Bradish struggled in his rookie season, pitching to a 4.90 ERA and 4.46 FIP. However, projections think Bradish will improve significantly this season and will be a viable option for the Orioles' rotation moving forward.
Kyle Gibson
The Orioles signed 35-year-old Kyle Gibson this offseason to presumably take Jordan Lyles role as the veteran in the rotation. The Orioles see Gibson as a positive regression candidate in 2023. Gibson pitched to an ERA north of 5 last season, but with a 21 K% and xFIP of 3.94, the Orioles are banking on his 2022 season being a fluke.
Grayson Rodriguez
23-year-old Grayson Rodriguez is nothing short of a generational pitching prospect. Rodriguez will likely debut sometime early this season and should be an immediate impact for the Orioles. Rodriguez struck out a whopping 35.8% of the batters he faced in AAA last season. He brings a fastball that can reach 100 MPH and an elite changeup to the table. Rodriguez is truly an MLB ace in the making and can be something that the Orioles have not had in years.
5th Spot
The fifth spot in the Orioles rotation is more than likely going to be a committee approach. A plethora of names could make starts this season in the fifth spot for the Orioles. Tyler Wells, Austin Voth, and Spenser Watkins are seen as the most likely pick, but there are other options, such as Michael Baumann, DL Hall, Keegan Akin, and Bruce Zimmerman. The Orioles do not have any stars in this rotation, but they have many pitchers who can all make an impact in some way for the Orioles this season.