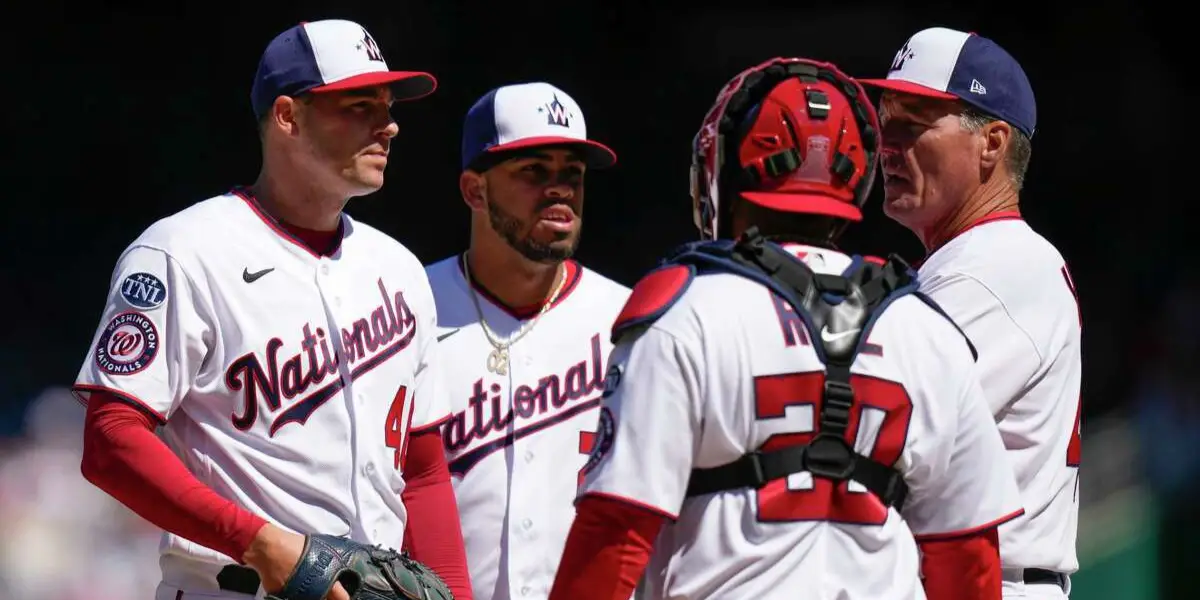 After a 12-12-2 spring training record, Nationals fans had a bit of optimism going into the 2023 season. However, that has not been the case after the Nationals fell to the Atlanta Braves 7-2 on March 30th and 7-1 on April 1st. Some would say Nationals fans are furious over the first two games of what is now expected to be a long season. It seems as if the rebuild that is taking place in the nation's capital is not going as Mike Rizzo expected.
After the pregame festivities and a tribute to founding principal owner Mark Lerner, who passed away at the age of 97 in February, The 2023 season opened on a cool 50-degree day in Washington, where Left-Handed veteran Patrick Corbin made his third career opening day start. Atlanta gave the ball to Left Hander Max Fried. Patrick Corbin's pitching line went as most Nationals fans expected. Corbin went 3 innings, giving up 7 hits and 4 runs. The bullpen, however, pitched an articulate game, that is, until the 9th. Erasmo Ramirez, Hunter Harvey, and Mason Thompson combined for 5 innings, 4 Hits (2 from Ramirez,) and No runs. When the 9th inning came around, expected closer Kyle Finnegan gave up 3 runs in an inning of work. Overall, the bats were quiet. The only extra-base hit came from a Kiebert Ruiz double. RBI from Meneses and Call totaled the only runs of the game. CJ Abrams had a bleak game in the field, suffering two errors. Victor Robles had a surprisingly enjoyable day at the plate as he took two walks. The game ended with a Joey Meneses line-out to Michael Harris II, and Nationals fans left the ballpark disappointed.
After a day off, the Nationals opened April with high hopes as Josiah Gray, who has the second-lowest ERA during Spring Training, took the mound against Spencer Strider in game 2. The game opened on Back-to-back home runs by Ronald Acuna Jr and Matt Olson. Gray has struggled since coming over to the district in 2021 when the Dodgers acquired Max Scherzer and Trea Turner. Giving up 57 home runs in his major league career, he gave up three on Saturday. The offense continued their struggle, only tallying five hits and the only run coming off a Kiebert Ruiz third-deck moonshot. Safe to say Nationals fans are enjoying their new 50-million-dollar catcher. 29-year-old Hobie Harris made his major league debut as well, pitching the 9th inning and collecting his first major league strikeout. 
The Braves have outscored Washington 14-3 over their first two games to open the season. Which was expected, but not by blowout wins. The Nationals have yet to be competitive in 2023, and if they want to be, their rotation will need to take a huge step in a better direction. Makenzie Gore, Trevor Williams, and Chad Kuhl will finish out the week and finish out the Nationals rotation. The Nationals are not going to make the playoffs. Nationals fans just hope the season will not be as hard to watch as Games 1 and 2 have been.