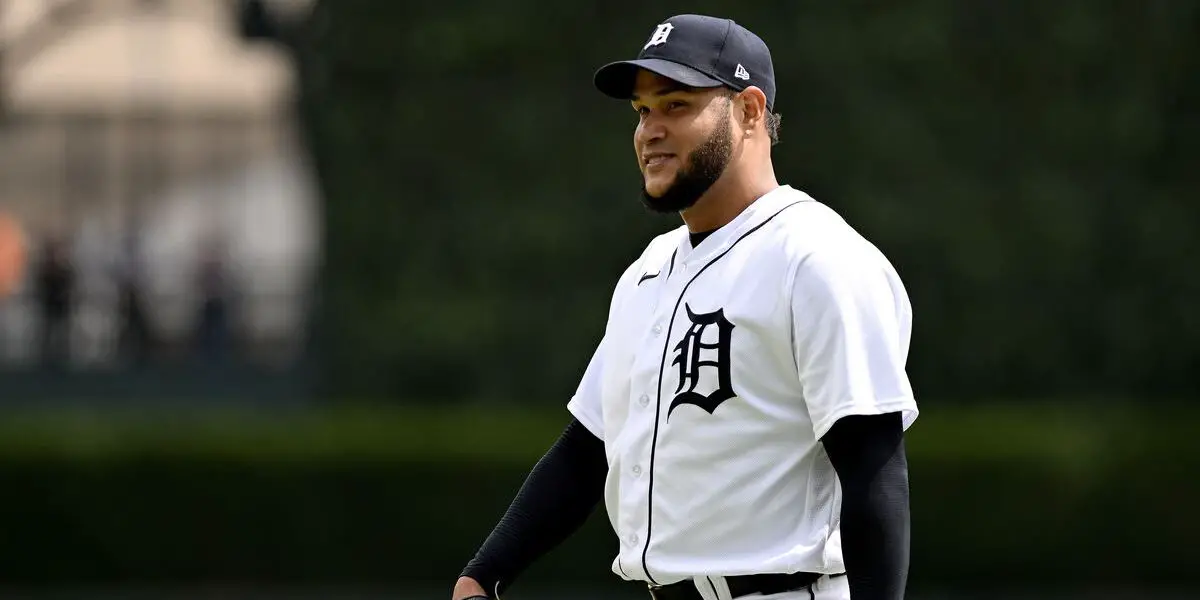 The Detroit Tigers are currently second in the AL Central, but they also sport an underwhelming 17-20 record. If they are unable to continue their hot stretch of play (seven wins in their last 10), they will likely be major sellers at the deadline. As a result, MLB insider Jon Heyman recently wrote in the New York Post that Eduardo Rodriguez could be "the biggest pitcher dealt at the deadline."
Rodriguez has been simply excellent for the Tigers this season, so his trade value has skyrocketed because of it. In eight appearances, the 6-foot-2 lefty has a 4-2 record to go along with a 1.57 ERA. If he can keep this dominant pitching up from here, there will be no shortage of clubs interested at the deadline.
Related: Royals: 3 Potential Landing Spots for Aroldis Chapman
Another important element of Rodriguez's contract is that he has an opt-out clause. When noting that he is pitching the best baseball of his career, he could elect to exercise it and test free agency this offseason to get a raise. As a result, this could put more fuel on the fire for the Tigers to move him.
Some teams to pay attention to early in the sweepstakes include the Los Angeles Dodgers, Los Angeles Angels, Baltimore Orioles, and his former club, the Boston Red Sox.
We will need to wait and see what the Tigers decide to do with Rodriguez, but when recognizing that his value is very high right now, they would be wise to take advantage of it.