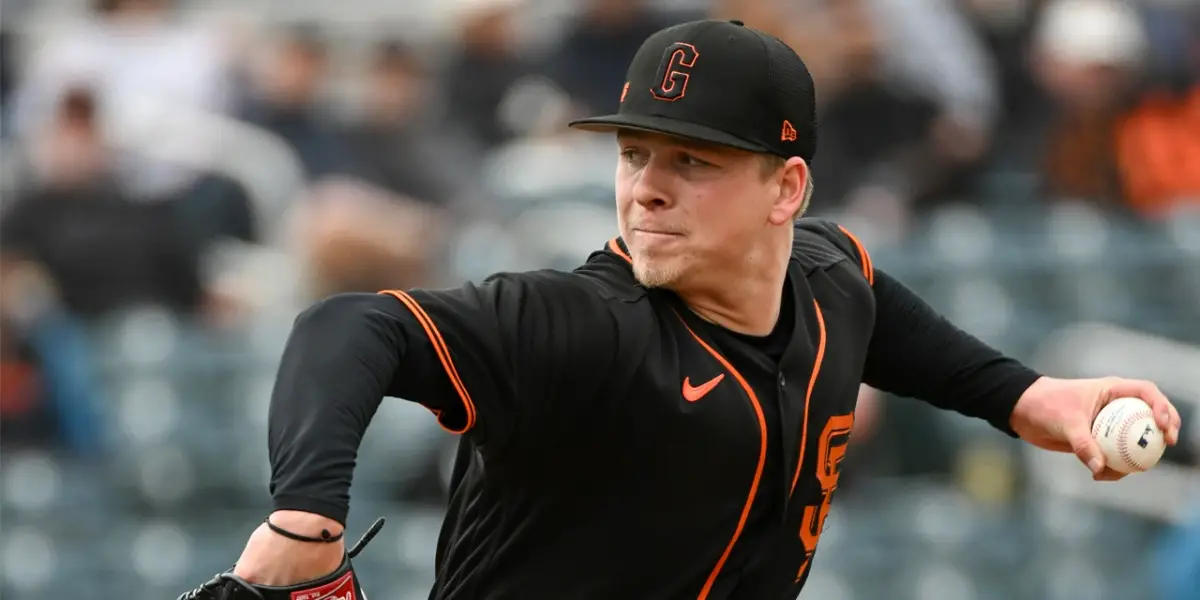 The Giants announced on Tuesday that they'd assigned top prospect LHP Kyle Harrison to minors camp.
Harrison was a revelation in 2022 for an otherwise struggling Giants farm system, jumping from a fringe Top-100 prospect to a top-20 prospect and the best LHP prospect in baseball. Harrison split time between High-A and Double-A last season, pitching to a collective 2.71 ERA.
Harrison led the minors in K/9, striking out an astounding 40% of batters faced. Harrison pairs a 70-grade fastball with a 60-grade slider and recently has been working on a changeup, a pitch that he showed during spring training.
Harrison was invited to big league camp and described the whole experience as surreal. He made three appearances, giving up 8 runs in 3.2 IP. While that may be concerning to some, manager Gabe Kapler said that Harrison looked good out there and is learning how to succeed in a more challenging league. Harrison also described how the majors are much more challenging, and he has a lot to learn.
Harrison is trying to learn as much as possible. He spent a lot of time in camp around Giants ace Logan Webb after both spent parts of the offseason working together at the Giants facility in Papago.
The plan right now is for Harrison to start the year in Triple-A Sacramento, and depending on how well Harrison does or if there are any injuries, Harrison could find his way onto the big league roster in a short amount of time. The Giants already have eight capable starters on the roster, so Harrison will have to perform well if he wants to debut this season.
Harrison is one of the bright spots in a struggling Giants farm system, and his debut will create lots of anticipation and hype. But, he will have to wait until further down the road for that to happen, as now he heads to minor league camp to work with the rest of the Triple-A team as they prepare for the season.