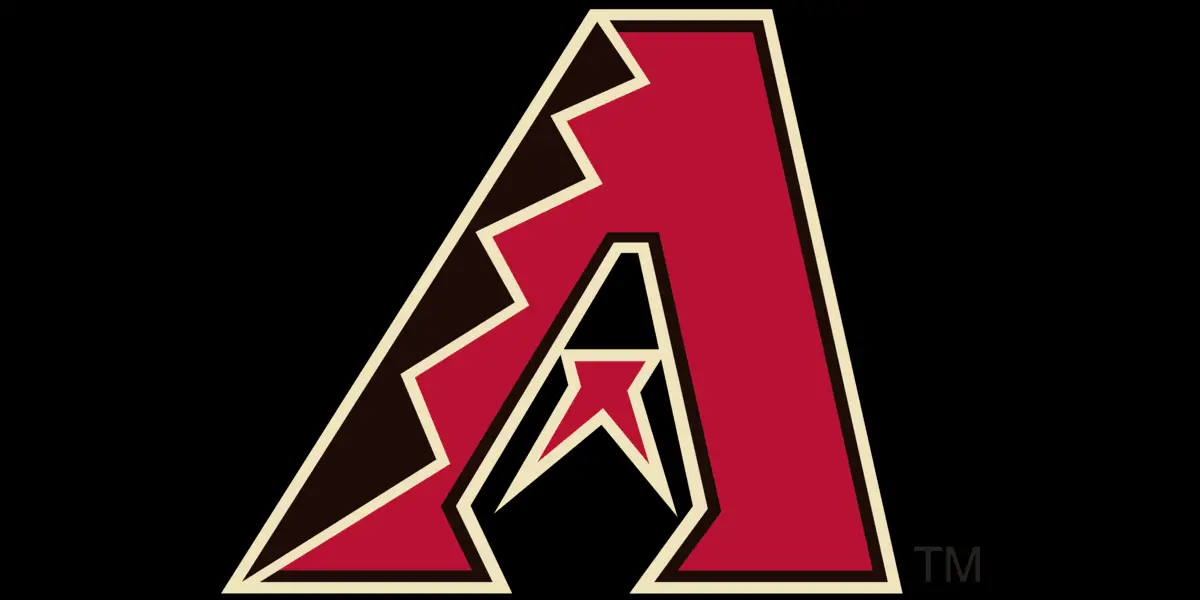 The Arizona Diamondbacks have been on a heater lately, winning six of their last eight games, including a six-game winning streak that ended Saturday against the Atlanta Braves. Arizona once again fell to the Braves on Sunday by a score of 8-5. Despite the loss, Arizona received help from the New York Yankees Sunday afternoon. With the Yankees' 4-1 victory over the Los Angeles Dodgers, it leaves LA and Arizona tied for first in the NL West. Both teams have identical 35-25 records.
The Diamondbacks have shown that they're a team to watch and could contend for a playoff spot if their play remains consistent. Arizona's next series is against the Washington Nationals, who are at the bottom of the NL East. However, Arizona can't overlook any opponent if they want to keep pace with the Dodgers. It should be noted that the Dodgers will likely get some wins in their next series with it being against the Cincinnati Reds. It's going to be a dogfight with the Dodgers, but Arizona has the tools to keep pace.
Ketel Marte has been stepping up when needed among contributions by other players. Marte is batting .274 with 34 runs scored, 60 hits including nine home runs, 25 RBIs and six stolen bases.
But Corbin Carroll has been putting MLB on notice to the point he's getting the support for a Rookie of the Year campaign. The 22-year-old Carroll is batting .286 with 38 runs scored, 57 hits including 10 home runs and 25 RBIs. His wheels on the basepaths have provided him the ability to steal 16 bases on the season.
Another standout batter is Lourdes Gurriel Jr. who has a .310 average this season with 30 runs scored, 62 hits including nine home runs and 35 RBIs along with one stolen base. The Diamondbacks' offense is quite solid with contributions around the board. Geraldo Perdomo has a .279 average with 26 runs scored, 38 hits including five home runs and 26 RBIs along with five stolen bases. Christian Walker is another player to watch. He as a .254 average with 34 runs scored, 53 hits including 12 home runs and 36 RBIs along with one stolen base. The home runs should be noted as he's clearly excelling with hitting the long ball.
On the pitching side of things, Arizona has Merrill Kelly who is 7-3 with a 2.80 ERA with 77 strikeouts in 70.2 innings pitched in 12 games, all of which he's started.
Despite the struggles of the pitching staff Sunday afternoon, they've done fairly well this season.
One of the faces of their pitching staff is Zac Gallen, who is 7-2 with a 2.75 ERA with 88 strikeouts in 78.2 innings pitched in 13 games, all of which he's started.
One other pitcher people might not necessarily think of right off the bat is Kevin Ginkel. He has a 2-0 record on the season in 26.1 innings pitched in 23 games, all of which he's come on in relief and has a 3.08 ERA with 24 strikeouts.
No team is perfect, but if Arizona continues to play the way they did during their hot streak, postseason baseball could be a real possibility. While Arizona has some players that contribute more than others, it's clearly put together a team effort day in and day out. It's also clear that General Manager Mike Hazen has done a great job in turning this club around from where it was just a handful of years ago.