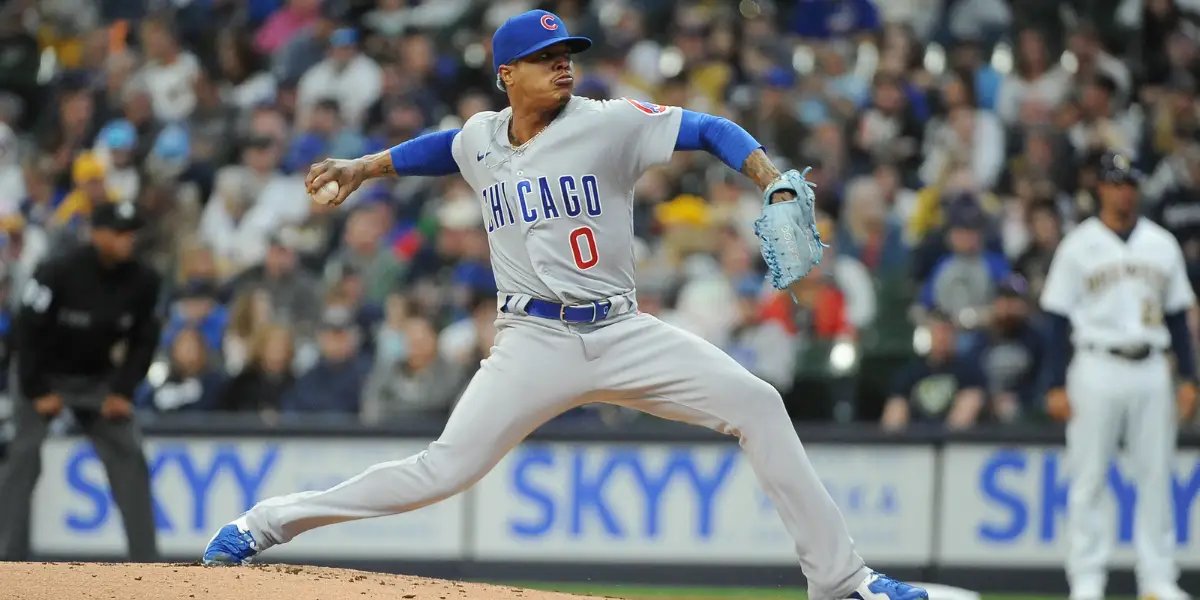 Starters, Relievers, and Closers.
The Chicago Cubs are one of the most storied franchises in Major League Baseball. While their recent success has been mixed, the Cubs may have a reason for optimism regarding their pitching depth.
Marcus Stroman anchors the Cubs' starting rotation. Stroman relies on location and movement to get outs. He has been one of the most consistent pitchers in baseball over the past few seasons, posting an ERA of 3.25 over the past three seasons, and his control is excellent, as evidenced by his minuscule walk rate (6.3%).
Kyle "The Professor" Hendricks had a setback last season with a capsular tear in his throwing shoulder. Although he's not on track to start the season, he is working through a throwing program, hoping to get him game-ready by late spring. Before his injury, Henricks posted a 4.80 ERA in 16 games with a 4-6 record.
Behind Strohman, the Cubs have a few intriguing arms. Drew Smyly, who held a 3.47 ERA in 22 games, doesn't have overpowering stuff, but he's a crafty pitcher who can change speeds effectively and keep hitters off balance. Smyly will find himself in the middle of the rotation until Hendricks returns to the bump. The most recent addition to the rotation is righty Jameson Taillon. The Cubs are hoping Taillon will take his game to the next level after putting up decent numbers with the Yankees last season (14-5 with a 3.91 ERA in 177.1 innings). Justin Steele is another arm that will work in the rotation this season. Over his first two seasons, Steele has put up numbers similar to Stroman, with a 35.9% K rate and a 7.7% BB rate.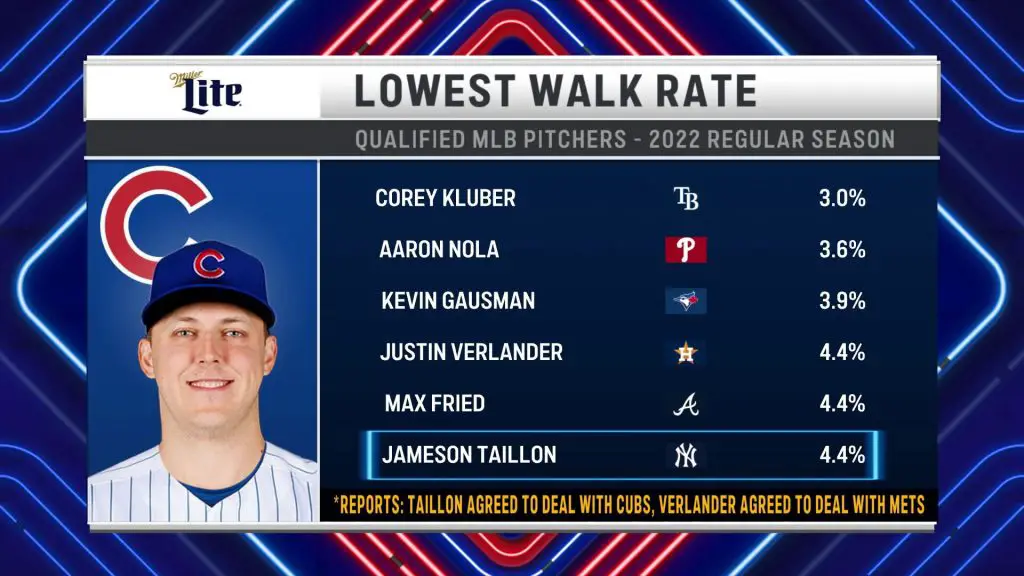 The Cubs have a trio of reliable setup men in Rowan Wick, Brandon Hughes, and (potentially) Michael Fulmer. There have been rumors around baseball about the Cubs using Wick as a trade option to round out the bullpen with a lefty reliever. Wick had a stellar 2019 and 2020 season but has failed to live up to those numbers over the past two seasons. Hughes' rookie season wasn't much to talk about with his 3.12 ERA that found him eight saves and eight holds.
When the signing of Fulmer is announced, that will give the Cubs a solid late-inning arm. The 2016 American League Rookie of the Year may not have the same stuff, but he has reinvented himself, and the Cubs will look to him to set up closer Brad Boxberger. The veteran right hander is coming off a solid season with the Brew-Crew, where he sported a 2.95 ERA through 64 innings, striking out 68 over that span. The closing role for the Cubs isn't set in stone but expect Boxberger on the mound in the 9th early in the season.
Adbert Alzolay and Keegan Thompson have been bounced to the bullpen this pre-season, and rightfully so, as both have put up better numbers out of relief. I wouldn't be surprised to see either of them spot-start throughout the season. Thompson boasted a 3.76 ERA in 115 innings with a 10-5 record. His K/9 rate is almost nine in his first two seasons, and his BB/9 rate is just below 4. Alzolay spent some of the 2022 season battling shoulder issues, but in 6 games, he held an ERA under 4. Alzolay could also see himself closing out games if Boxberger is on a rest day.
Of course, the Cubs' pitching depth won't matter if their offense doesn't produce. With new additions to the line-up (Tucker Barnhart, Cody Bellinger, Eric Hosmer, Trey Mancini, and Dansby Swanson), this, potentially, shouldn't be a problem. If the bats can wake up and the pitching can hold their own, the Cubs could surprise some people in 2023.