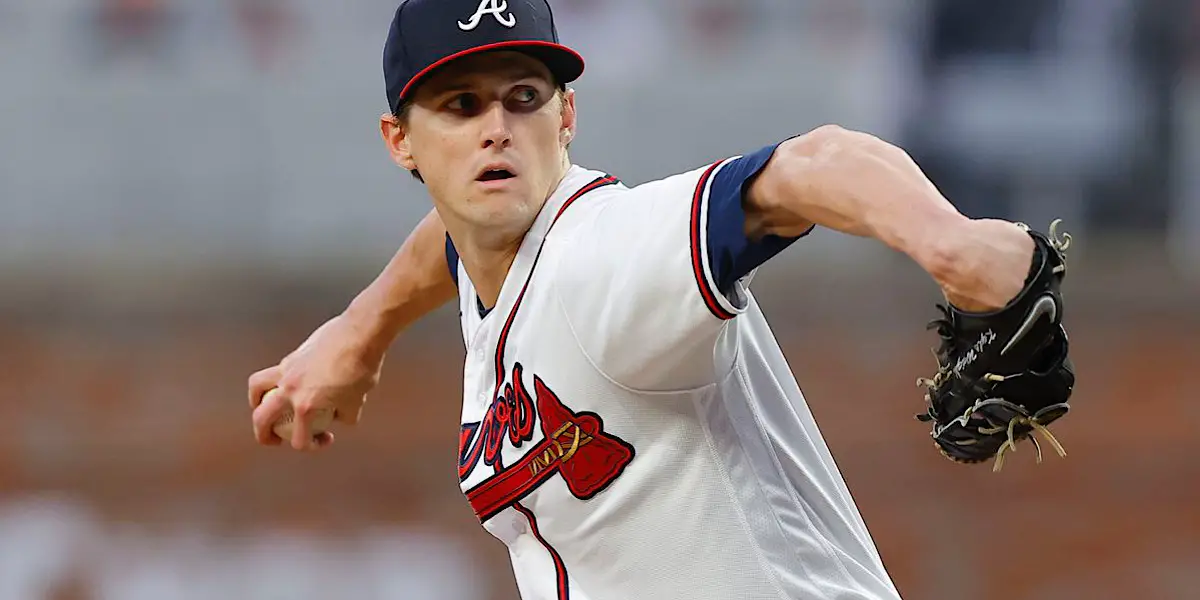 It seems like 5 minutes ago that the Braves were really from 3 straight losses to Padres. Sitting at 6-4, losing 3, and losing some key players to injury, Monday didn't feel great. Then the Reds came to town…
All three games were one-run wins, but it certainly didn't feel like it. Even trailing late in games, there was a feeling that the Braves would overpower the hapless Reds late.
What went right:
Bryce Elder went 6.1 innings in Game 1 and allowed no earned runs in a no-decision. That's two starts since getting called up to fill in for Max Fried, and still no earned runs in 12.1 innings. Yet, somehow Elder wasn't even in the conversation to make the opening-day roster with Jared Schuster and Dylan Dodd.
Ronald Acuna Jr. continues to rake, collecting seven more hits in the three game set. If you are tracking the quest for a 30/30 season, Acuna is only at 2/6 but is hitting .370 and is on pace to be the second Brave to record 200 hits since 1996.
Austin Riley had six hits in the three game set, raising his average to .340. We haven't seen a ton of power from Riley yet, but with nine walks and a .448 OBP, Austin is showing that he may have more command of the strike zone in 2023.
While playing all three games with Travis D'Arnaud still on the concussion list, Sean Murphy had 4 RBI and has boosted his .000 average in game 5 to .219 by game 12. He is seeing the ball well again and squaring up on pitches, which he wasn't doing the first week of the season.
Michael Tonkin recorded his first win since 2016! A great story, for sure, for a man that probably didn't think he'd end up on the roster in Spring Training. Aside from one shaky inning against the Cardinals, Tonkin has been a pleasant surprise so far.
What went less, right?
More injuries. Orlando Arcia was plunked on the left wrist by Hunter Greene on Wednesday. Initial MRI showed no real damage, but a closer look revealed a microfracture yesterday. Terrible news for Arcia, who won the shortstop job in camp and was off to a great start. The Braves are downplaying the injury right now, but a microfracture on the left wrist of a right-handed batter usually lingers for quite some time. Vaughn Grissom gets the call for the Royals series and hopes to pick up where Arcia left off.
Spencer Strider has not looked quite like himself yet. Perhaps just a slow start, or perhaps hitters have kind of figured the sophomore out a little. Nothing too alarming, but an ERA in the mid-3s isn't Strider-esque…although the 27 Ks through 3 starts is still great.
Kyle Wright made his first start of the year, and not a minute too soon since Dylan Dodd and Jared Schuster have not fared well in their debuts. Kyle, however, didn't fare much better, lasting only three innings and allowing four earned runs to a weak Reds lineup. Hopefully, Wright was just shaking off some rust and will take a leap forward in his next outing.
It would be nice to see these Braves put up some more runs against teams like the Reds. Marcell Ozuna needs to get going or get lost, Ozzie Albies is still shaking off the rust, and of course, Michael Harris and D'Arnaud are still out.
Despite the injuries, the Braves have the second-best record in baseball and a firm grip on a struggling NL East. The Braves get more spring training this weekend as they head to KC to face a minor league outfit and see the corpse of Zack Greinke and several pitchers nobody has ever heard of.