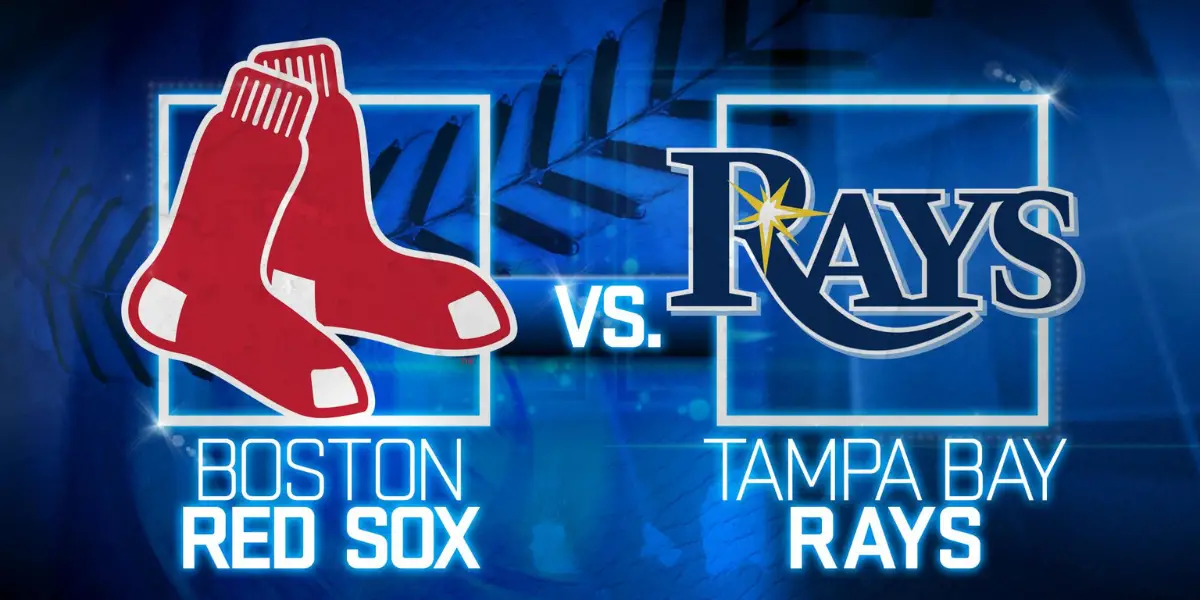 The Boston Red Sox will welcome the Tampa Bay Rays for a four-game series. After being rained out Friday, the first game will be Saturday, which will be a doubleheader with the first game at 1:10 PM and the second game at 6:10 PM, I will be at the night game. The third game on Sunday will be at 1:35 PM. The finale on Monday will be the makeup from Friday and will start at 4:05.
Red Sox Projected Starting Pitchers
Game 1: Garrett Whitlock (2-2, 5.14 ERA)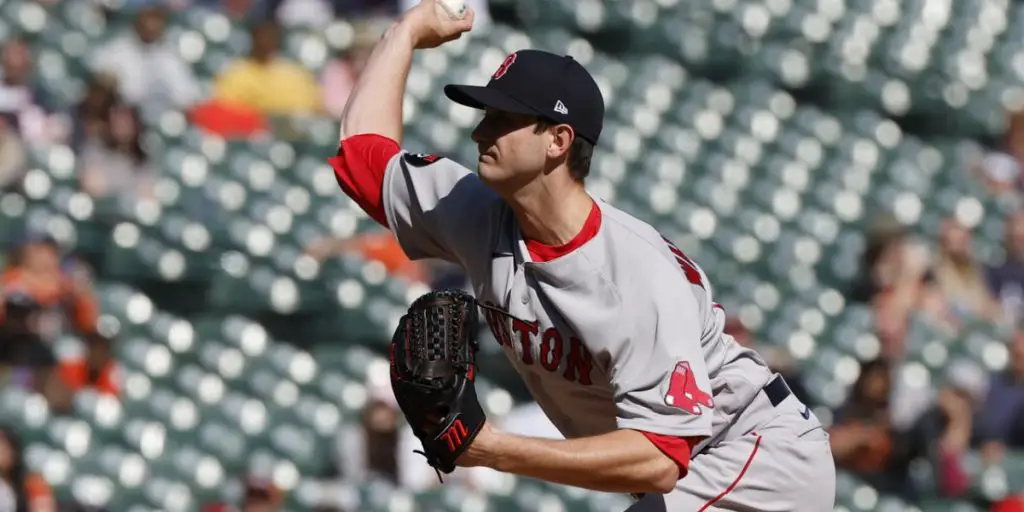 Garrett Whitlock will get the series started for the Red Sox as he makes his fifth start of the season posting a 2-2 record with a 5.14 ERA, a 1.19 WHIP, a 1.3 BB/9, and a 6.4 K/9. Whitlock returned from the injured list last Saturday against the Diamondback, a game in which he picked up his second win of the season, going five innings and giving up one run on three hits; he didn't walk anyone and struck out four. Whitlock's first start of the season came against these same Rays, a game in which he took a loss. Whitlock, in that start, went five innings giving up five runs on eight hits. He will look to put together a better outing this time around.
Game 2: TBD
Game 3: Tanner Houck (3-4, 5.30 ERA)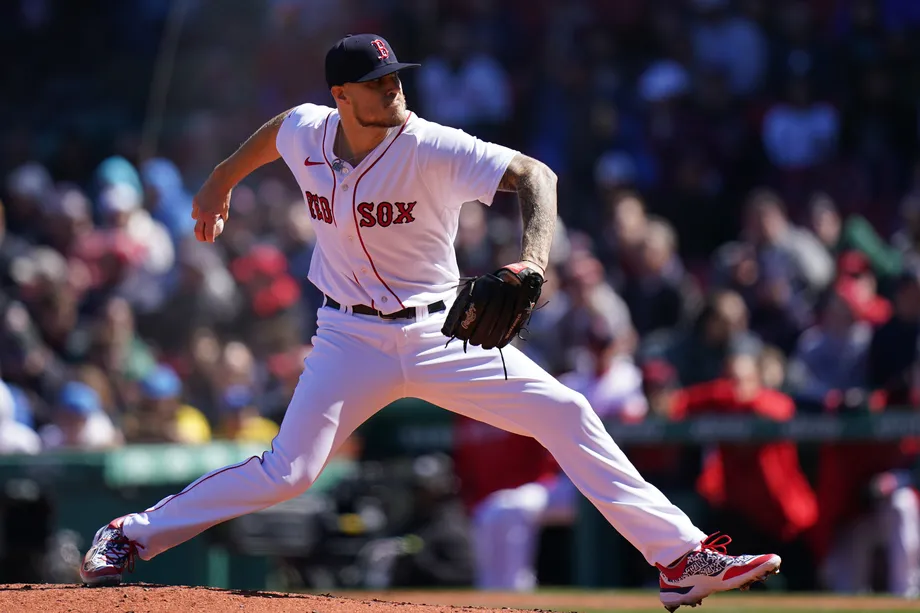 Tanner Houck will get the ball on Sunday. Houck is making his 11th start of the season, coming into this one with a 3-4 record, a 5.30 ERA, a 1.27 WHIP, a 2.9 BB/9, and an 8.5 K/9. Houck's last outing came last Sunday against the Diamondbacks, a game in which he took the loss going four innings, giving up four runs on six hits. Houck did not face the Rays the last time these two teams met up. In his career against them, he has made three appearances, with one of those being a start, he posts an 0-1 record in 7.2 innings of work, giving up three earned runs on seven hits, and he struck out 12.
Game 4: Brayan Bello (3-3, 3.89 ERA)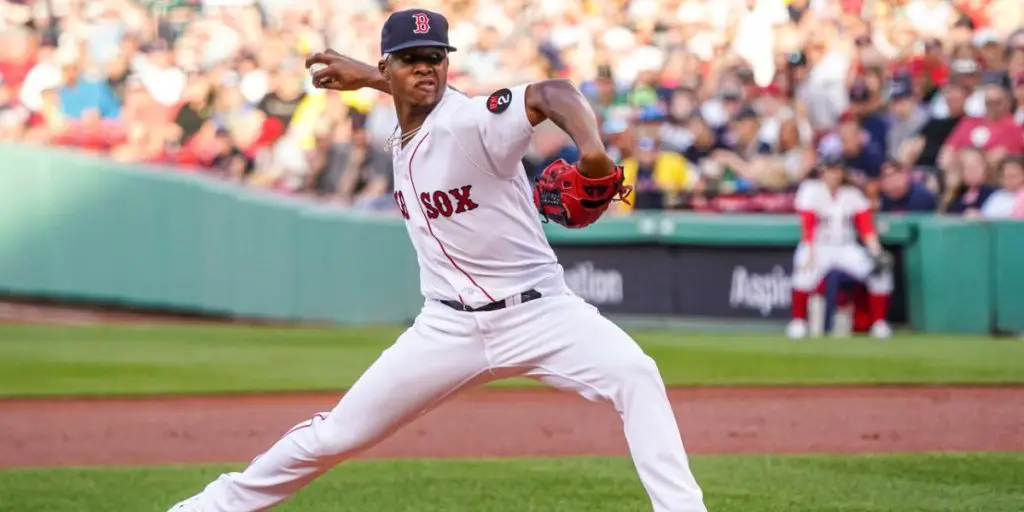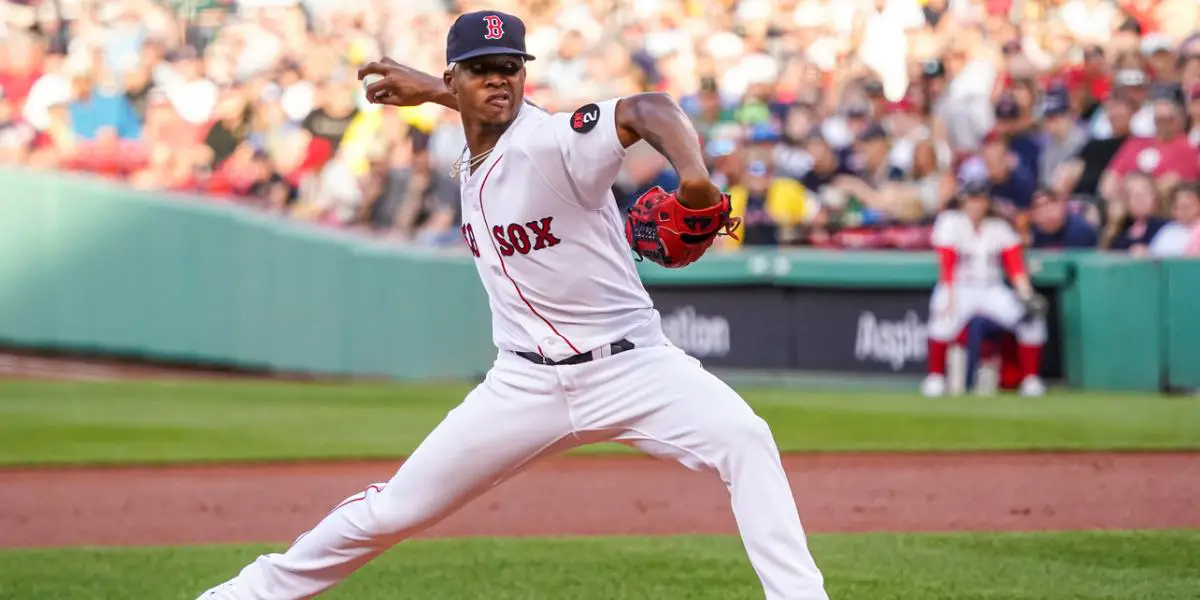 Brayan Bello is expected to pitch the makeup on Monday for the Red Sox. Bello is making his ninth start of the season for the Red Sox, coming in with a 3-3 record, a 3.89 ERA, a 1.48 WHIP, a 3.2 BB/9, and a 9.4 K/9. Bello's last start came on Tuesday against the Reds, a game in which he did not pitch badly but ultimately took the loss. He went four innings, giving up one run on five hits; he walked two and struck out four. Bello has not faced the Rays yet this season, but in his career, he has made two starts posting an 0-1 record in a combined eight innings of work, giving up nine earned runs on 13 hits. Bello will look to put up better numbers against them in this outing.
Red Sox Player To Watch
Rafael Devers (.249/13/47)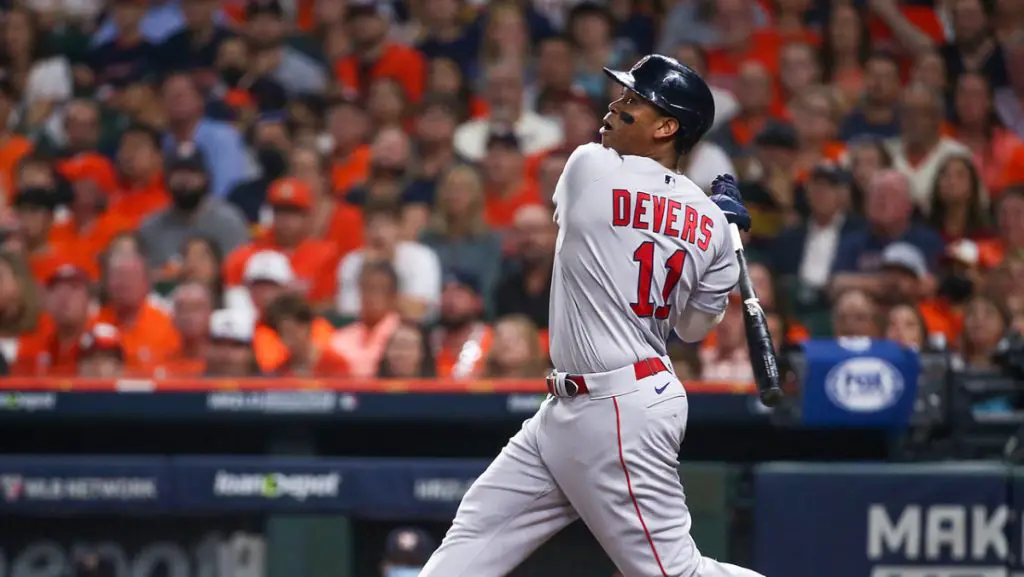 Rafael Devers is coming off a solid series against the Reds in which he started a three game hitting streak going 5-12 with two runs scored, three doubles, and four RBI. In his career against Tampa Bay, he has played in 80 games, hitting .457 with nine home runs and 46 RBI.
Prediction:
The Red Sox are coming into this series off a series loss to the Reds, which is not ideal. This season against the National League Central, they are 3-9. The defense has been a letdown so far, which has cost the Red Sox at least a handful of games, and this series will not be easy, but I could see the Red Sox splitting this series with Tampa Bay. It won't be easy, but if the pitching can do their job and keep this talented Rays lineup at bay and the Red Sox lineup hits like it can, it should be manageable to end in a split.